Kimberlee Meier

(Updated: )
Resource scheduling is a project management process that helps teams ensure the right person is assigned to each job.
---
While some project resources are easy to manage (e.g., equipment and facilities), your most valuable resource—your people 🙋‍♀️—are a little more challenging to organize. Without an effective resource scheduling process that considers what they're capable of achieving with their time and skills, you risk burning your team out or assigning them tasks they're ill-suited for.
Resource scheduling changes that. It gives team leaders a smarter, more efficient way to assign tasks to their teams based on their capability and availability. It allows you to monitor a project from start to finish to ensure it goes smoothly and gives project leaders a way to monitor that their people are working efficiently.
Let's look at resource scheduling, why it's essential, and how you can use five steps to build an effective resource scheduling process.
Let's get scheduling! 📅
What is resource scheduling?
Resource scheduling is a process used by teams to organize and structure their time, so tasks they need to complete are scheduled based on availability and capability. It determines the timeline and resources required to complete a project.
Resource scheduling can be used to:
✅ Assign tasks and monitor projects from start to finish.
✅ Schedule people based on skills and availability.
✅ Assess time delays and speed bumps so you can reshuffle tasks and deadlines to stop a project from going off the rails.
✅ Analyze how well resources are being utilized and reassign tasks to people who are not working to their full utilization rates.
✅ Track project estimations and outcomes to make future scheduling easier.
Is resource scheduling important?
Scheduling resources can be a complicated and time-consuming process, but it's also a crucial piece of the puzzle regarding getting projects done. Resource scheduling: 
Reduces overallocation: Team leaders can assign people tasks without over (or under) allocating their schedules. In return, team members are constantly working on an optimized schedule (without being pushed to their limits), and project managers have greater flexibility if something goes awry.
Improves task allocation: It makes it easy to identify who should be working on what and when and helps match people with tasks they're best suited for. 
Provides accurate demand forecasts: It gives team leaders a chance to fill gaps before they can derail a project. If you don't have a designer or engineer on your team to complete a specific task, you'll know ahead of time and can reallocate work or bring in extra help!
What are the types of resource scheduling methods?
When scheduling tasks, you might discover that you have limited time or people to get the job done. Two resource scheduling methods can help: 
Resource-constrained scheduling 
Resource-constrained scheduling is a method used to complete a project with limited resources. It involves adjusting projects to align with resource capabilities. 
Say you have a project that ideally requires three people to complete, but you only have one person available. This process helps you maximize the use of your available team members or find a way to get the job done without missing the project deadline. For example, you could delay the start date of a project or stretch out an activity over a more extended period. 
A drawback of this method is that projects last longer than the minimum duration. So a project that can be finished in 9 days might instead take 12 to complete. 
Here's how to use resource leveling to manage resource constraints in your projects.
Time constrained scheduling
Time-constrained scheduling is a method used to manage resources and schedule activities when there are strict deadlines to meet. 
For example, your team is working on a preorder website that has to be rolled out in two weeks. Halfway through the project, you realize that the team isn't moving fast enough to meet the deadline. So you hire a freelance developer to help speed things up. 
While time-constrained scheduling can come to the rescue when there's little time left to spare, it doesn't come cheap. The project's cost might increase because of the addition of extra resources. 
Here's how to use resource smoothing to manage time constraints in your projects.
Resource scheduling in 5 steps
Follow these steps to help create a resource schedule for your next project:
Step 1. Break down tasks within a project
The first step to resource scheduling is figuring out what jobs you need to tackle on a project.
Start by looking at the project as a whole and then breaking down each part into individual tasks. If your agency is auditing and rebranding a company's social media channels, your task list might look like this:
An audit of all the channels the company is currently using to show traffic and impressions
Reviewing each channel's assets and branding to make sure they fit within the client's guidelines
Analyzing competitor social media channels to see what the client is missing
Updating content across each channel and removing any outdated information
Setting up advertising, analytics, and tracking on each channel (if the client hasn't already done so)
Once the list is complete, you can start to estimate what resources you'll need to complete each one.
Step 2. Look at your resource capabilities
Next, confirm who is available to take on tasks.
This step goes beyond just looking at who has space on their calendar for a project. You need to ensure people with space on their calendars also have the skills required to complete the work. Let's take the earlier example of auditing a client's social media channels. A person on your team might have time to spare on their calendar, but unless they can audit your client's Twitter channel or set up analytics, they won't be able to work on the tasks efficiently. 
Instead, it would help if you created a schedule around the availability of people on your team with skills matching the tasks you listed in step 1. The easiest way is to have a database that tracks all your team members' skills so you can quickly match tasks with their schedules.
For example, using Float for resource scheduling, team leaders and project managers can search and filter people based on job titles and tagged skills. Flexible tags can be added to reflect skills, seniority, language proficiencies—or any other characteristic you may want to surface quickly. If a designer is needed to make sure all of the client's social media branding matches guidelines, all a team leader has to do is type in design in the search at the top.
Step 3. Schedule tasks to team members based on their availability
Now that you know which tasks need to be worked on and you've verified through capacity planning that your team can take on more work, it's time to start resource scheduling—by assigning tasks to your team based on their availability.
You should have an accurate estimate of how long these tasks will take while assigning them. Review past projects like the one you are scheduling to get an idea of how long you should allow each task on your team's calendars.
If you don't have past data for tasks, don't hesitate to ask your team directly for an estimate.
You: "Erin, how long do you think it will take to finish an audit on that client's Twitter account?"
Erin: "Around 12 hours, boss."
You: "The client was rage-tweeting last night and is worried they may have offended (checks brief)...everyone."
Erin: "Woof. I'll skip lunch and have it finished by the end of the day."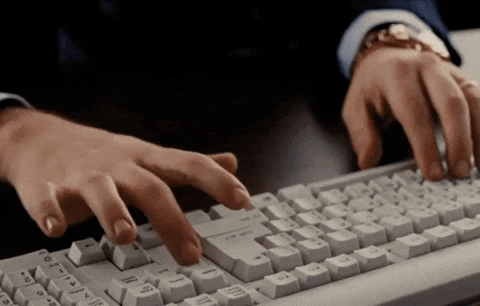 Remember to keep your team's capacity in mind so they aren't overutilized. Ideally, it would help if you aimed to have your team's schedule filled to 80% capacity, leaving them time to do other things without feeling overworked. If you need help perfecting filling schedules, follow our step-by-step guide to resource loading here.
Pro tip: Schedule resources based on your team's real capacity
Planning and managing your team's capacity in real time is critical to successful resource scheduling. Resource management software gives you the most accurate view of your team's availability, workload, and project pipeline, to schedule resources confidently.
Try for free
Step 4. Manage and monitor resources as the project progresses
Alas, your work isn't done once a project kicks off. It's crucial to monitor individual tasks' progress so your project doesn't get knocked off course. Case in point:
You: "All of the social media channels have been audited. Next week, we're moving on to setting up analytics. Erin, that's on your calendar."
Erin: "I need to take next week off because my baby sister is getting married, and I'm on bridezilla duty!
Yikes! If a team member calls in sick or takes some vacation time, you'll need a plan to reassign their tasks or move their deadlines backward. This is why resource utilization is so important. If every creative on your team works at 100% capacity, there's no room for error.
In Erin's case, she needs to take some time off to attend her sister's wedding. Using Float, a team leader can reassign her task to another social media guru with space by dragging and dropping it onto their calendar. Then they can block Erin's calendar for the week while she takes time off to celebrate the happy couple.
Step 5. Track the actual time spent on tasks and activities
Finally, track everything, so you make the project run even smoother.
By tracking how many resources you used on each task and the time it took to complete them, you'll be able to use that data to tighten up your future schedules.
Adding time tracking to your resource scheduling software is the easiest and most effective way. See if a project task is taking your team longer than expected or your resources are being used inefficiently. This data can help you resolve schedule conflicts and schedule projects that help your team work more effectively—without burning out.
Read about how MetaLab switched from spreadsheets to a resource scheduling tool that provides an accurate view of their team's capacity at any given time.
Pro tip: Use time tracking to create accurate estimates for tasks
Time tracking is an easy, accurate, and reliable way to record how long each task typically takes and use this data as a reference point for upcoming work. With resource management software like Float, you can schedule tasks and track time in one place. Get easy timesheets and turn logged time insights into more accurate planning and billing. 
Find out how time tracking can help your team create more accurate resource schedules.
Learn more
Resource scheduling is easier with Float
Spreadsheets work just fine when you're running a small team and carrying out not-so-complex projects. However, spreadsheets fall short when you're in charge of 100+ people collaborating on multiple projects. Not to mention that you can't quickly gather data for improved resource planning after the project is over.  
So what's a better alternative?
Consider using a dedicated resource scheduler like Float. Not only is it easier to update your teams' schedules, but you can also tell who is working on what in one glance. You can easily spot when someone is overbooked and find available team members with the right skills to reassign tasks to.