As a project manager, you're no stranger to juggling various responsibilities, and resource management is one of the most crucial. It's the discipline that enables you to plan and efficiently utilize the resources needed to complete a project successfully.
Leading a project is a lot like being the conductor of an orchestra tasked with coordinating a diverse group of people and resources to create a beautiful piece of work. Just like an orchestra conductor, you must assign roles and responsibilities to each team member, ensuring that everyone works together in harmony towards a common goal. 🎶
It's no secret that resource management can sometimes feel overwhelming, but it's important to remember that your team members will always be your most valuable resource.
In this guide, we'll cover everything you need to know about resource management, including what it is, why it's essential, and how to manage your team's resources to ensure you complete projects on time, every time.
So let's dive in and start building a foundation for success!
What is resource management?
Resource management is the process of planning and utilizing resources needed to complete a project. It helps project managers accurately determine available resources, allocate them to the right tasks, identify resource gaps, and maximize performance. This allows teams to deliver quality work on time and within the set budget.
A resource is anything you need to complete a project—team members, budgets, office spaces, machinery, software, etc. These are all limited resources that must be managed carefully to ensure the project is complete.
Resource management in an organization affects everyone involved in a project, not just the project managers. Using a strategic approach, project managers and resource managers can plan and schedule project work confidently, prevent burnout, and forecast ahead. 
This ultimately leads to better project outcomes and success for everyone involved.
What is the role of a resource manager?
Resource managers often work closely with department heads and other leaders to improve business processes. They also collaborate with project managers to complete individual projects. They're the glue holding teams and organizations together. 
Depending on the organization, its size, and whether it's professional services or a product company, the role of a resource manager may vary: 
Designated role. One possibility is that resource managers have their own defined role, typically in operations. They are often project managers who take on a portfolio management role in their organizations. Large companies (> 500 people) may have one or a few people within different departments (delivery, development, creative, sales, marketing, business development) doing exclusively resource management.

No designated role. There are organizations where there's no role fully designated to resource management. Instead, multiple people are sharing various resource management activities. Ideally, there are clear responsibilities, guidelines, and strategies in place and established within HR, creative, and operations, and there's also transparency to do this work collectively. This scenario may happen due to team planning needing to be done by subject matter experts who genuinely know the technical aspects of the work.
As a resource manager, your typical responsibilities and functions include the following:
Balancing workload to prevent burnout while ensuring team members have enough work to do.
Keeping a pulse on how team members feel, including whether they need a break after completing a significant deliverable, if they want to take on new challenges, or if they are dealing with personal challenges.
Knowing your team and their skill sets well to assemble dynamic teams that can tackle a range of projects.
Minimizing context switching and administrative tasks with proper documentation and organizational tools.
Maintaining a healthy network of contractors to call upon when internal resources are unavailable.
The benefits of resource management
Effective resource management is essential for ensuring that your team is working efficiently and effectively.
Here are some of the most important benefits of resource management:
1. Delivering projects on time
Resource management can help you avoid delays and eliminate guesswork when meeting deadlines. By having a clear view of your team's capacity and workload, you can ensure that project members have enough time to complete their tasks and that projects are delivered on time.
2. Staying on budget
Resource management can help streamline project work and optimize your team's time. By assigning the right people to the right tasks and ensuring that your team works efficiently, you can minimize wasted time and expenses and deliver projects within budget.
3. Facilitating profitability
Effective resource management helps you form the best possible project team for each client, which can be a significant factor in profitability. By ensuring that your team members are working to their strengths and are well-rested, you can optimize their productivity and maximize project profitability.
4. Preventing burnout and turnover
By being intentional about project work and assignments, you can take a people-first approach that combats burnout and lack of motivation. Resource management helps you ensure that your team's workload is balanced and sustainable and that they are not pushed beyond their limits. Essentially, if you do resource management correctly, you make sure that you put your team's capacity to good use.
5. Improving cross-collaboration
The success of a project often depends on how well your team works together. Resource management tools like Float can facilitate cross-collaboration by allowing team members to see scheduled work at a glance and understand their impact on the project and their teammates. 
For example, suppose you're a media production agency. In that case, you need everyone—from your art director to your designer and copywriter—working in sync to ensure projects are delivered on time.
Okay Bueno, a digital project studio, uses resource management software to encourage team collaboration. Product designer Alvaro Secilla says that Float is their resource management tool of choice because it gives the team awareness of what other members are up to at any given time.
"The whole team knows, at a glance, what other team members are doing at all times, and that's really useful when you have to collaborate," says Secilla.
See our guide on how to choose the resource management software that works best for your team.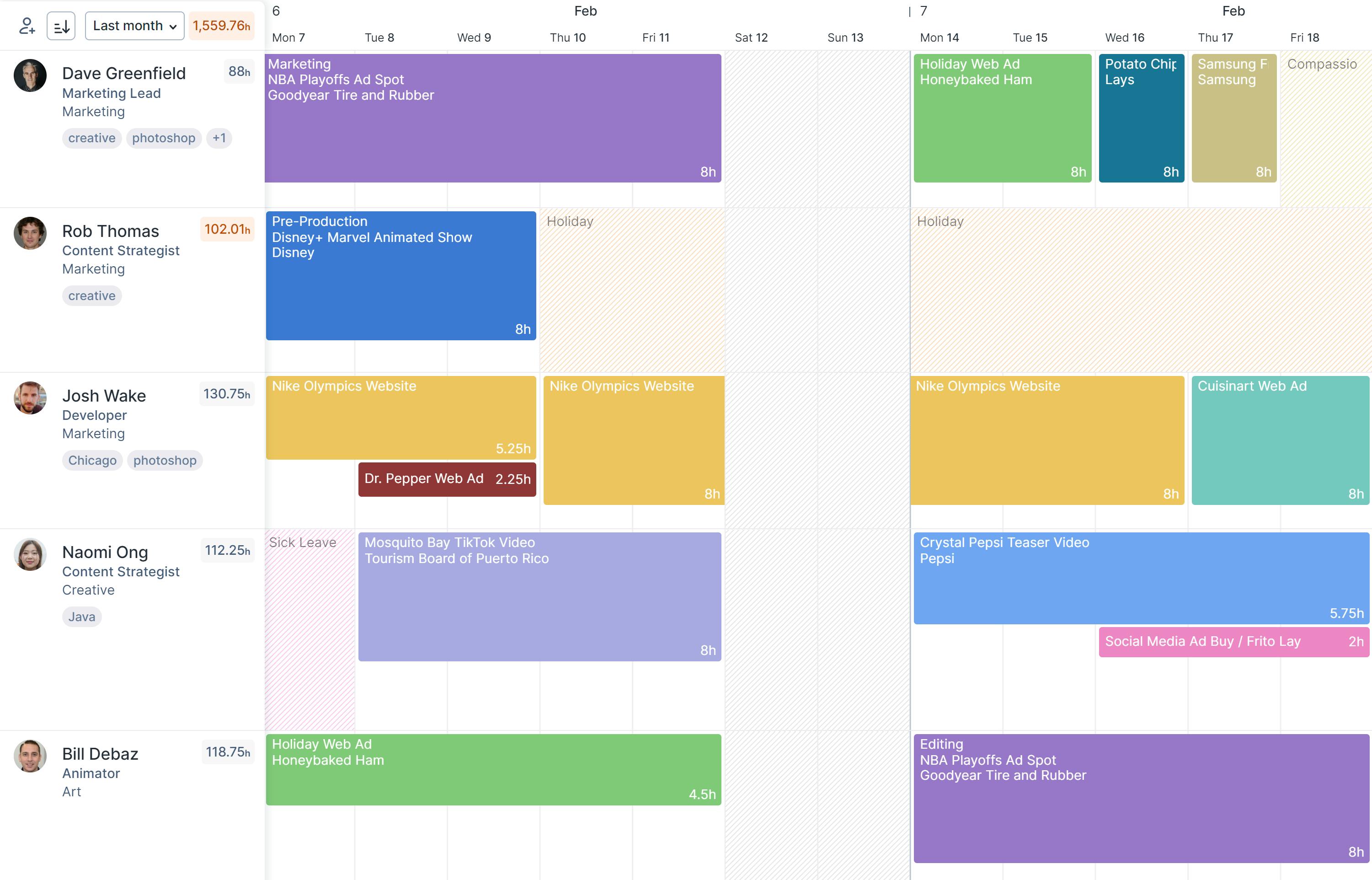 6. Monitoring utilization rates
Resource management helps you keep tabs on how team members spend their time and can show you who is working above or below their capacity. This can help you identify inefficiencies and optimize your team's productivity.
Pro tip
Float shows your team's availability and capacity at a glance, making it easy to ensure workloads are balanced and sustainable. Whenever a project timeline shifts or plans change, you can easily reassign tasks and resources so your team can still complete their work on time.
What does the resource management process entail? Six crucial functions
As a resource manager, there are several crucial functions that you'll need to perform to ensure that your team is working efficiently and effectively. Here's a closer look at each of these functions:
1. Skills tracking
In this function, you'll need to track your team's skills and experience in real time. This includes junior, mid, and senior-level skills, rates, platforms, and client or team feedback. By collecting and maintaining this information, you can make confident decisions about assigning project work to the right team members.
2. Capacity planning
After identifying the right team members for a project based on their skills and experience, you'll need to determine whether they can take on the work. This means ensuring that team members have a manageable workload and that their deliverables are spaced out and aligned with their ability to execute.
3. Managing time off
You'll need to work closely with project managers to manage time off for team members. This involves notifying the team of vacation or sick days and planning the project to ensure delivery does not suffer due to one teammate being away. You may need to identify another individual to cover the work and ensure they can do so.
4. Performance management
Resource managers need access to information on whether deliverables were completed successfully and if there were any challenges. If deliverables were completed successfully, you could utilize this experience to resource similar deliverables to the same individuals. If there were challenges, you might work closely with your managers or the individual themselves to improve the process for next time.
5. Revenue tracking & forecasting
Resource managers typically have access to all project budgets and may work with management to assess and course correct to ensure profitable projects. You may assign work to an internal resource to save costs instead of contracting it out if the project is over budget.
6. Utilization tracking
Finally, you'll need to track utilization to determine how much of an individual's time is billed to a client. A healthy utilization target should account for internal meetings, sufficient context-switching time, and a healthy number of projects. If utilization is too low or too high, you may need to work with team members to make adjustments and ensure they are well-rested and energized.
Pro tip
Most resource management functions can be automated or streamlined with resource management software. If you want a deep look into the different solutions and their value propositions, check out our comprehensive list of 11 popular resource management tools.
How to manage resources: A step-by-step look at the resource management process
Here are the high-level stages of the resource management process:
1.  Estimate resources to create a plan
To begin, you must create a resource management plan outlining your project's scope, budget, resources, activities, and workload requirements. This plan can also include a resource breakdown structure, visually representing what resources are needed and what you have. 
Asking the right questions (both during planning and meetings) can help estimate resources:
What resources do we need to complete this project? 
What skills are needed to complete this project?
How much time will it take to complete the project? 
Who should be allocated to what tasks? 
Are there any task dependencies? 
In general, it helps to deliberate about the project estimation process, as this will help you better understand what resources are needed and estimate costs more accurately, too.
2. Acquire the resources 
Once you have a plan in place, you'll need to assemble your team and acquire the necessary resources. 
It's vital to track availability and avoid double-booking team members. Using a resource management tool like Float can help you filter and sort team members by skills and capacity to determine who is best suited for the project. You can also schedule tentative projects and tasks to estimate timelines and plan accordingly.
You should also plan ahead and send out resource requests or emails (whatever the case may be) beforehand. If a resource is unavailable, you'll have enough time to find an alternative.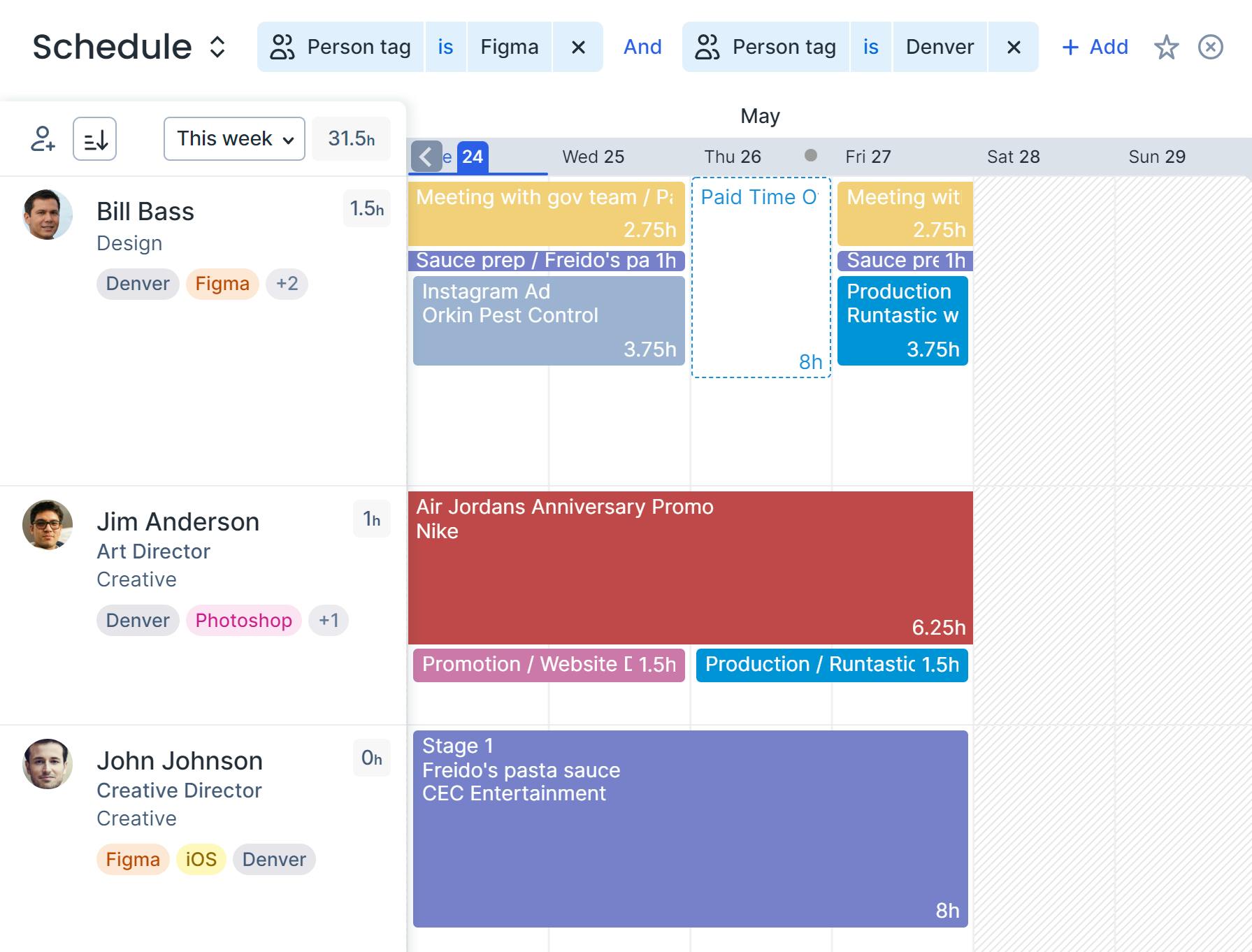 3. Develop and manage the team 
It's important to actively manage your team and ensure the project progresses as planned. This includes handling conflicts, tracking performance, providing feedback, laying down communication ground rules, and celebrating milestones. 
Automating the process as much as possible with tools like Slack for async communication, resource management tools, and documentation software like Notion can help.
The tools you choose may be different, but it's crucial that they help you work smarter. 
4. Monitor the use of physical resources 
If your project requires physical resources like equipment or software, it's essential to monitor how they are utilized and ensure spending is within budget. This can help avoid equipment shortages and keep the project on track.
Resource management techniques
Understanding how to manage resources is a great start, but it's also important to have resource management techniques in place to avoid potential obstacles during the project.
Here are some essential resource management techniques that can help you avoid scope creep and reduce unplanned requests, unrealistic budgets, and conflicting schedules:
The process of resource allocation involves assigning available resources to tasks and projects based on the right person for the job. It's about ensuring people work on the right project at the right time. By doing so, you can ensure that everyone is working at their full capacity and delivering high-quality work. A similar technique is resource loading which reflects the effort to fill team members' available hours with project tasks.
Resource scheduling is a technique that involves assigning tasks to team members based on their availability and skill set. By considering their workload and capabilities, you can prevent burnout and ensure that resources are used efficiently.
This involves predicting future resource demands at the start of a project. It helps project managers understand the resources required for upcoming projects and ensure they remain on budget. For example, a branding agency can assess whether they have enough brand strategists, copywriters, and designers to carry out upcoming projects. To forecast accurately, make sure you have the right reports in place.
The resource leveling technique shifts schedules to ensure projects are completed with available resources. Project managers use resource leveling to prevent overallocation and handle resource constraints. For instance, if an engineer is out sick for most of the week, the project schedule is adjusted by moving the end date forward to accommodate the time spent during the sick leave.
Four best practices and tips for managing resources
In an ideal world, managing resources would be easy. But as we all know, projects hardly go as planned. 
When I worked at Briteweb, I managed 25+ full-time employees and a contractor base of more than 60 individuals. Whether you're a new resource manager or looking to improve your processes, these strategies can help:
1. Choose the right resource management tool for your team
The bigger your team or the more complex your project, the more resources you'll need to juggle simultaneously. Consider factors like budget, features, and user skill level when choosing a tool. 
A resource management tool like Float can help you visualize your team's workload, plan projects, manage capacity, and schedule tasks and time off with a single click. 
2. Facilitate check-ins
Regular check-ins with your team can help you stay on top of priorities and course-correct as needed. 
By listening to your team's feedback and concerns, you can proactively adjust your project scheduling, forecasting, and resource leveling. Check-ins also create a human connection and allow team members to share challenges, vent frustrations, and ask for help.
3. Share documentation and priorities 
With so many tools and documents in use, ensuring everyone knows what everyone is working on is critical. 
Resource managers work with project managers and organization leaders to choose the right tools to ensure the team has documentation in place. Collaboration and cross-training enable multiple team members to support project activities, making assignments interchangeable and reducing risk.
4. Be people-first 
Resource managers should prioritize the team above projects. This means putting the team's long-term best interests first and leading with empathy. 
Here are some things you need to do in order to be people-first:
Be proactive. Assess whether timelines make sense, whether capacity conversations are realistic, and ensure risk is accounted for. As you gain experience, you also hone your intuition around what is practical, and you can push back to plan further if there is uncertainty.
Be honest. Be transparent around utilization goals, so the team takes ownership of its capacity. By creating social norms around discussing utilization, individuals can raise their hand when they need help and feel like they are drowning or step up and help someone else.
Be empathetic. Lead with empathy to fully create a safe space around listening to challenges and collaborating to solve them.
Be a problem solver. A strong problem-solver will consider several factors about a project and the team to make strong recommendations that have a significant impact.
Be a communicator. Be clear to ensure that directions or recommendations around project deliverables and timelines are understood without adding confusion or stress.
Try the #1 resource management software for project work
More than 4,000 of the world's top teams choose Float to plan, schedule, and track their team's time. Rated #1 on G2 for resource management, Float gives you the most accurate view of your resource capacity to plan project work.
Try for free
Three real-world resource management examples
Now that we know what resource management is and how to do it, you might be wondering how real companies put these strategies into action! Here's a closer look at three thriving brands that are making the most of their resources.
Social Chain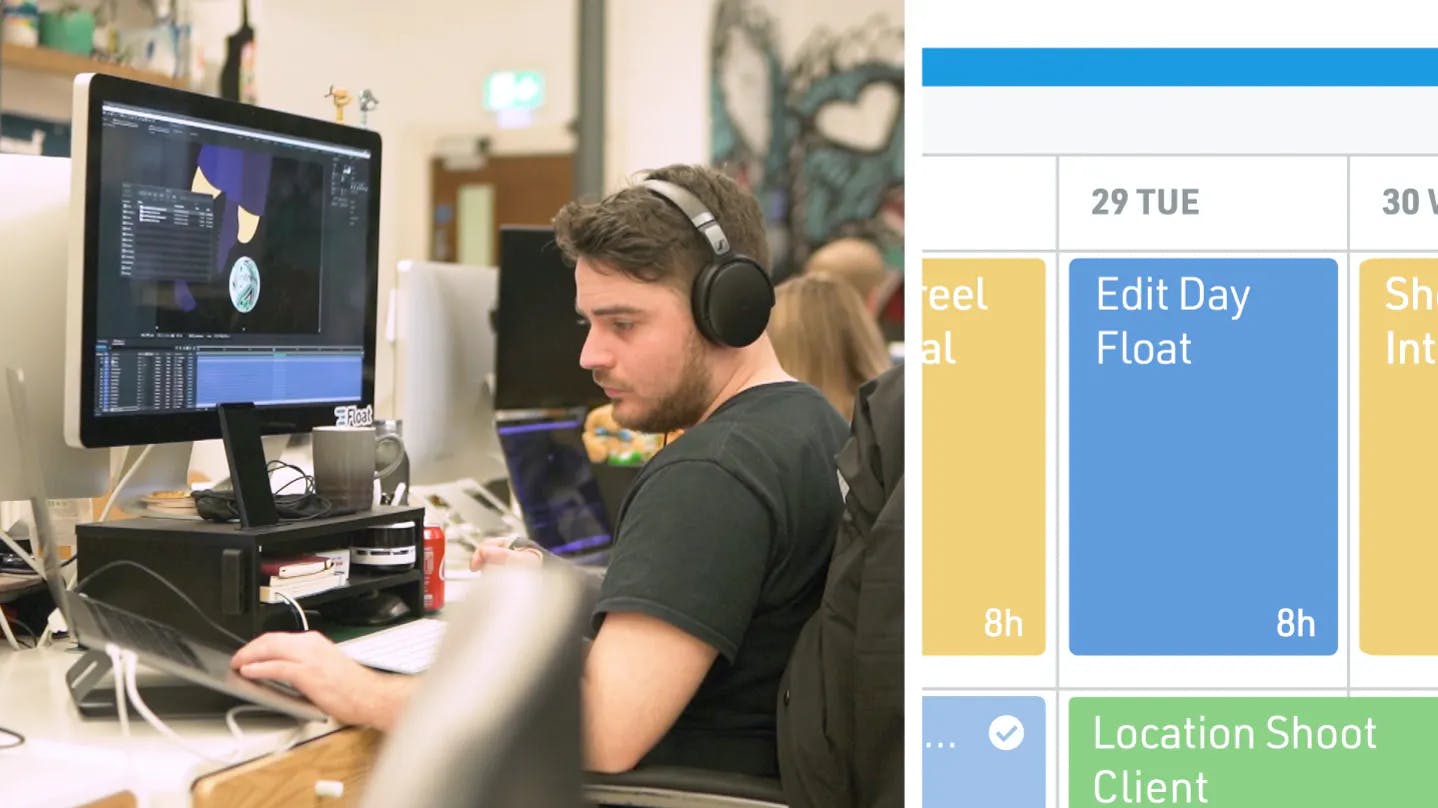 No of employees: 500+ 
The challenge:  Tracking who is doing what and when in the team of 500 proved hard for project managers at Social Chain. It was common for a team member to start working on a project only to discover that someone else was also working on it. 
The solution: Using Float, Social Chain has been able to save more than four hours per week using Float.
Team members can work across many projects at a time without making the mistake of duplicating a project. Instead of communicating through a disconnected series of emails to book design projects, Social Chain's team members  now rely on a visual dashboard that lets them in on the project's schedule and workload.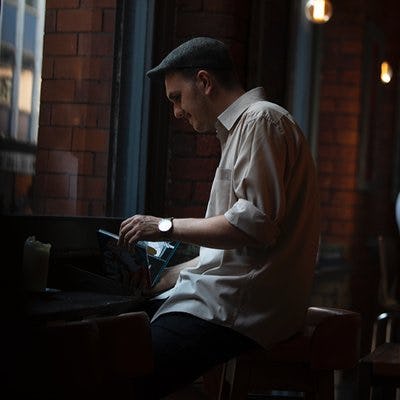 Jamie Bryan
Head of Design at Social Chain
"Being able to visualize our workload in a timeline, in all of Float's color-coded glory, gave us much-needed structure during a period of intense growth. It helped us set boundaries for the work we continued to take on, to identify where we needed to hire resources, and also gave us a new perspective on how we valued our time."
Buzzfeed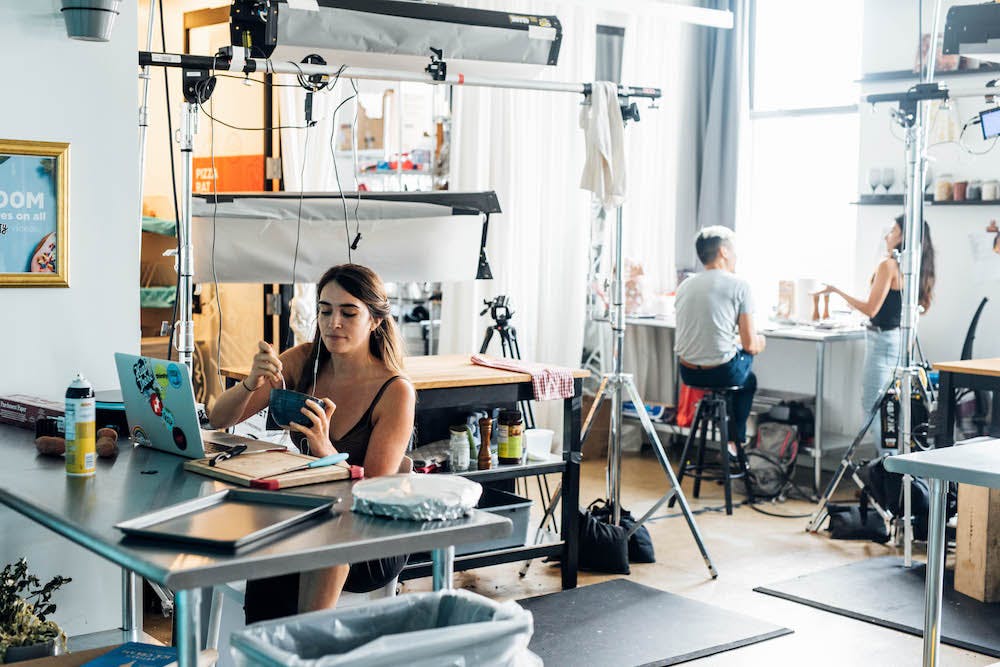 No of employees: 1,200+
The challenge: At Buzzfeed, things move fast. The team creates a consistent stream of quizzes, videos, and takes on pop culture that reaches millions of people daily.
The post production team is responsible for editing the raw content that goes into making Buzzfeed's video content. This means teams can be juggling anywhere from 100 to 200 projects at a time.
The solution: Float is a valuable tool for managing projects effectively by creating and assigning tasks and resources to ensure timely delivery. It allows for the inclusion of important project information like due dates and budgets, providing a clear overview of resource capacity and availability.
Not only that, Float can create custom views for project managers to visualize color-coded data in a way that makes sense for any given project. Its sorting and filtering options help the team sift through their favorite schedule views for faster and easier management.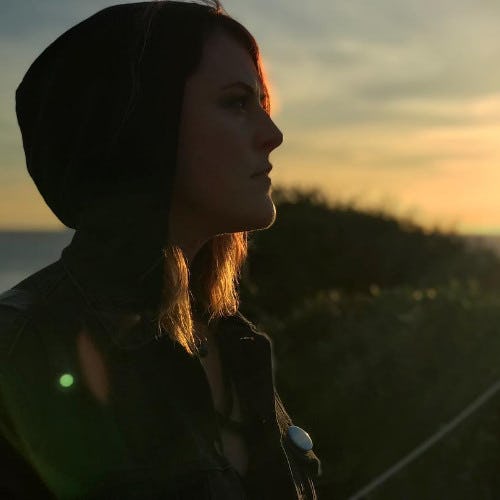 Leah Zeis
Production Manager at Buzzfeed
"It's in Float that we start creating and assigning the editing tasks and resources to get the project delivered. We add information like the project due date and budget so that at a high level we can see what our resource capacity and availability is to schedule the right team for the job."
Impression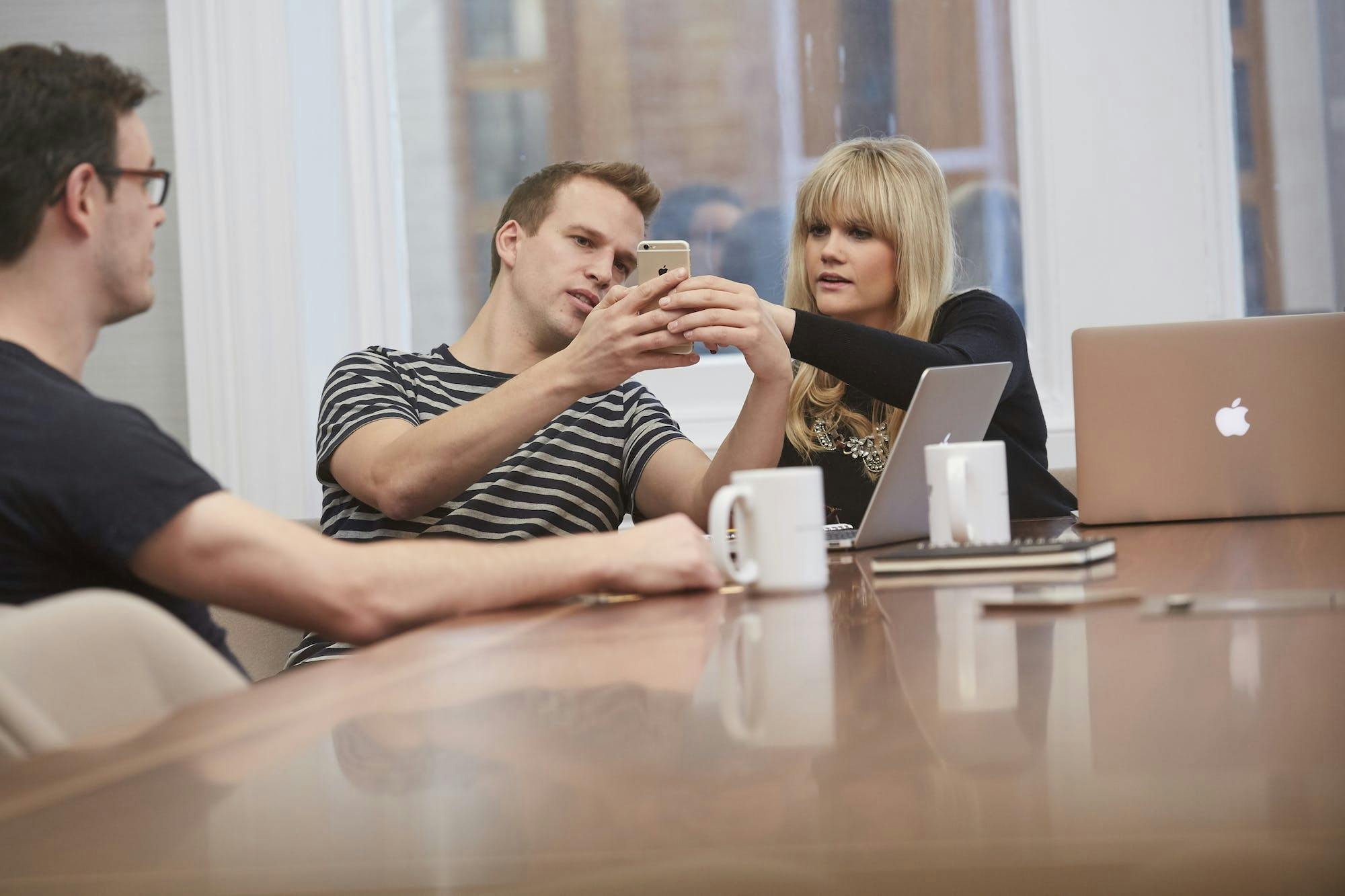 No of employees: 10+
The challenge: Digital branding agency Impression needed a better way to manage its professional services. Their biggest challenge? Being able to accurately track both billable and non-billable hours. 
They didn't have a resource management process that enabled them to track how their time was being spent and where. 
The solution: With Float, the team plans their mornings around their Float schedule. It lets everyone know what's down the pipeline and who's currently working on what. Now, Impression's team can easily apply time tracking to each project and make better decisions with more accurate data.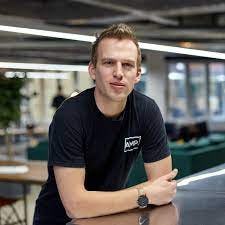 Charlie Hartley
CEO at Impression
"We needed one solution that offered flexible resource scheduling, a simple process for employees to track their time, and powerful project reporting on our project data. For us, Float ticks all the boxes."
Ready to manage your team resources better?
Managing team resources can be challenging, no matter the size of your organization. However, with the right tools and techniques, it doesn't have to be tedious or overwhelming. 
Resource management software like Float lets you automate the essentials and make informed decisions about your team's workload. With features like budget tracking, capacity management, and drag-and-drop scheduling, you can easily visualize how you will get your projects done on time and within budget. 
Say goodbye to tedious spreadsheets and hello to efficient resource management!
---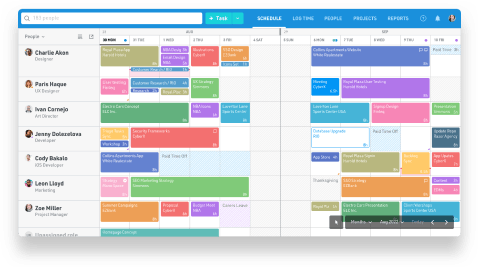 Try the #1 rated resource management software
Float is the #1 rated resource management software on G2 for planning projects and scheduling your team's time.
Try for free