How Float helped Social Chain schedule their workload and scale their operations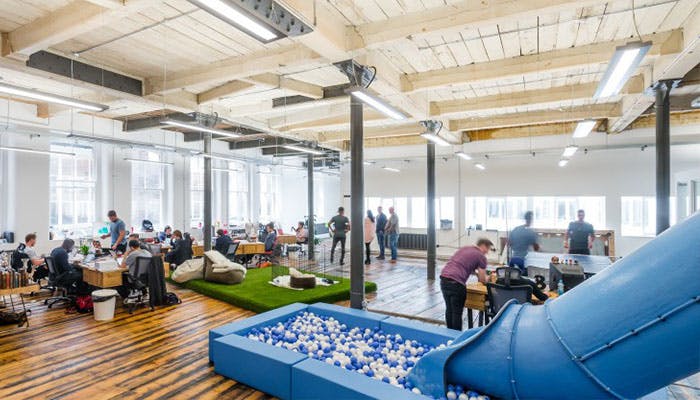 Jamie Bryan joined Social Chain in 2015, in the early days of building Social Chain's creative design team and churning out innovative content for millennials. Fast forward five years and Social Chain is now a global social media powerhouse with more than 500 team members located in Manchester, London, New York, Munich, and Berlin.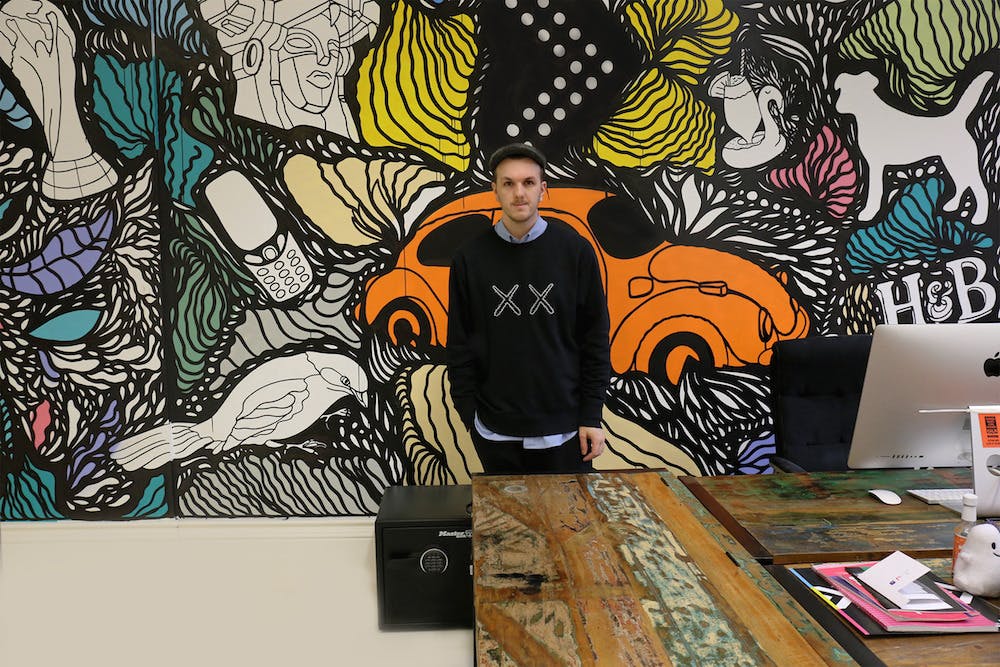 Jamie in front of the mural he painted in the Social Chain creative studio.
Jamie is Social Chain's Head of Design and is responsible for keeping a team of designers, illustrators, and photographers on track and in sync. Renowned for its vibrant culture and passion for social media technology, Jamie says that Social Chain exists "to keep brands at the forefront of what is possible."
Employees work in cross-functional teams across multiple projects at a time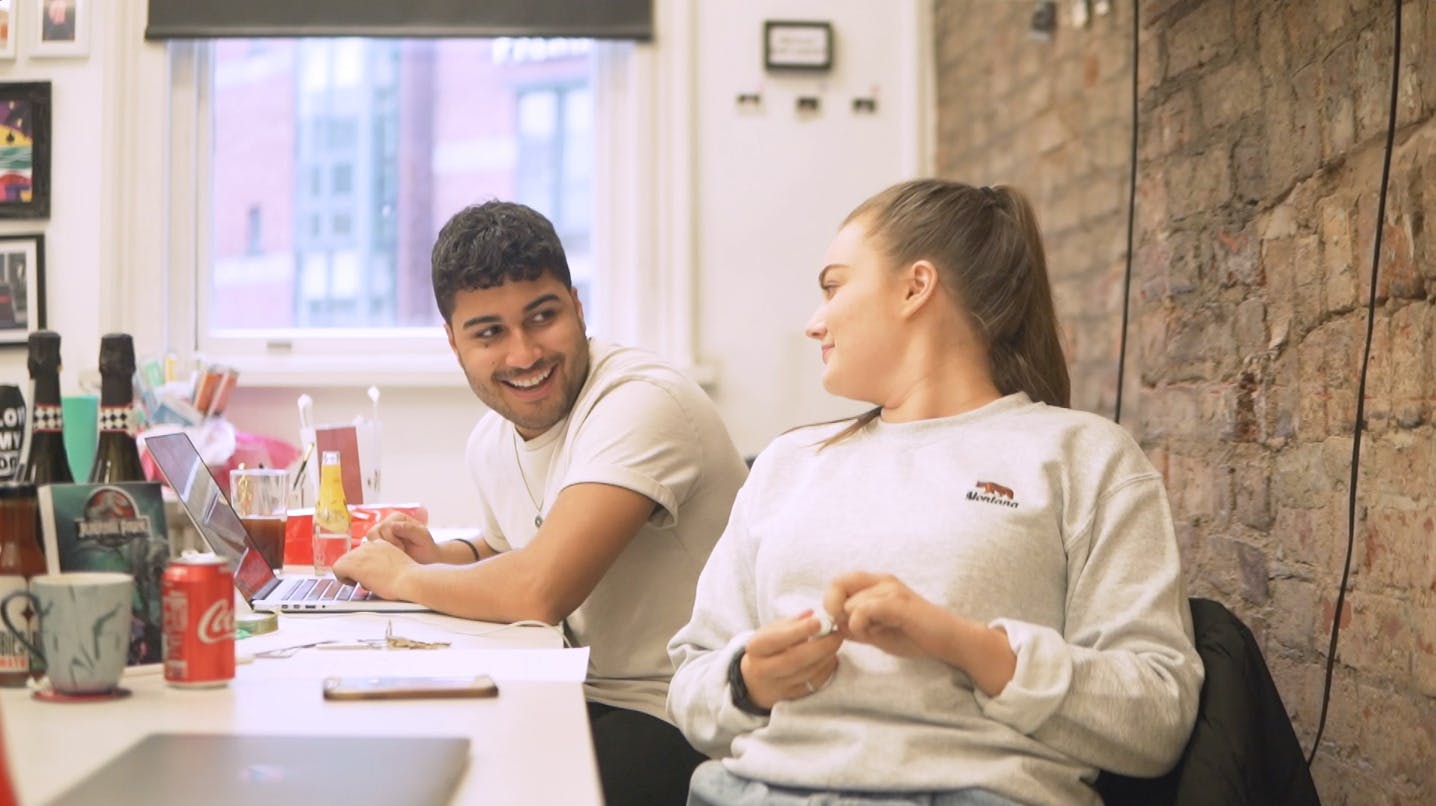 A typical project begins with input from several teams who come together to review and assess the creative challenge at hand. A concept is formulated and a project manager will bring in the relevant resources and people to help turn the idea into a reality. Each department plays a unique role in a "Social Chain idea", and the creative credit is a product of the diversity and skill of each team working together in unison, with a humming operations process.
Once a campaign has ended, the data team pulls together all the relevant statistics and figures on how the campaign has performed, so that the information can be reviewed and relayed back to the client.
They needed a system to manage the team's growing workflow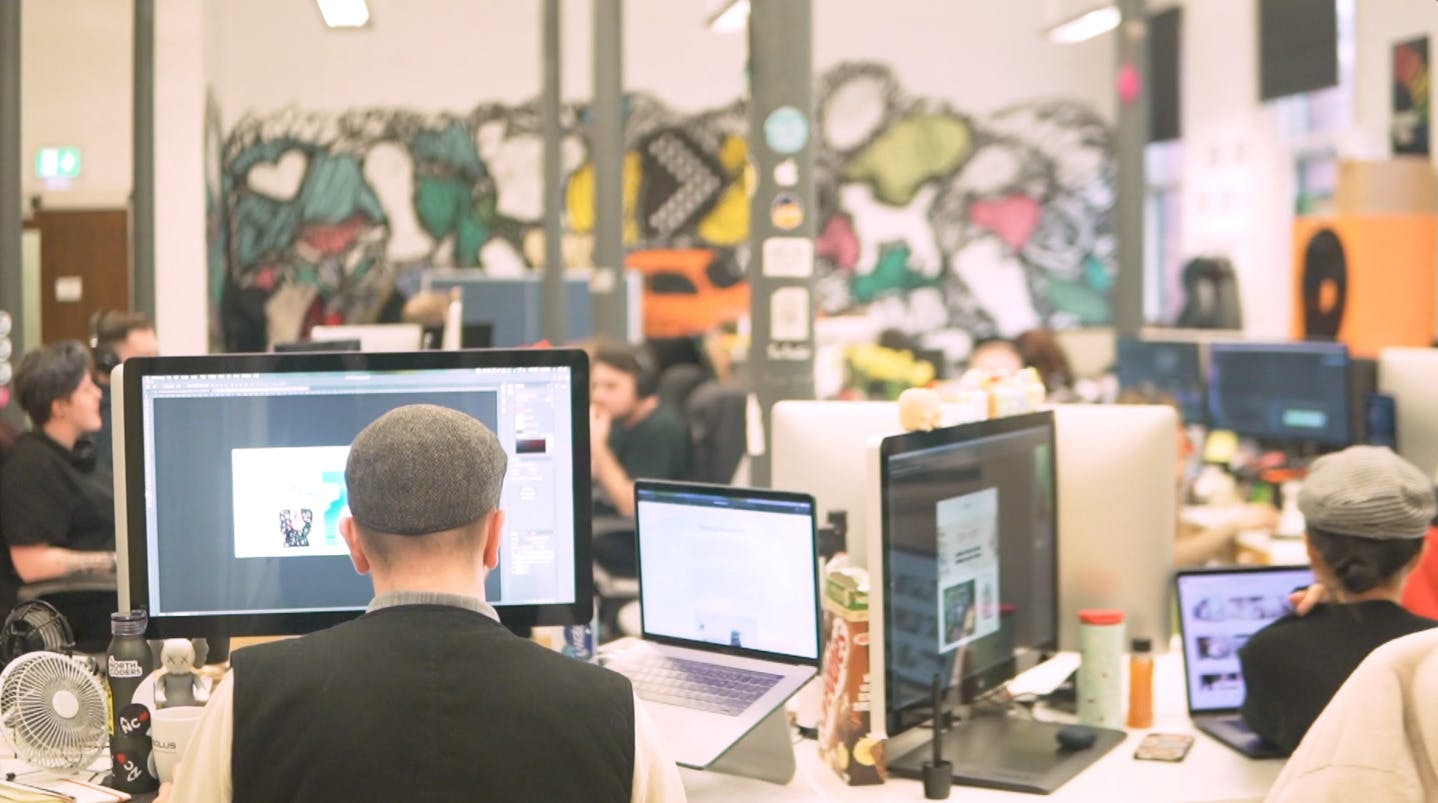 "Back in our startup days our design booking system relied solely on email communication. One morning we found ourselves both working on the same project, without realizing another team member was already onto it! That was when we realized we needed an organized solution to help manage our schedule and balance our workload." says Jamie.
"As we got busier, and the team and business grew, we knew we needed a software tool that could help us manage our workflow, and more importantly, our expectations of each other."
Within a few weeks of rolling out Float, Jamie says the email double handling ceased and the resource booking process improved exponentially. "We began to save at least four hours a week on average."
Float gives them a visual indication of their team's time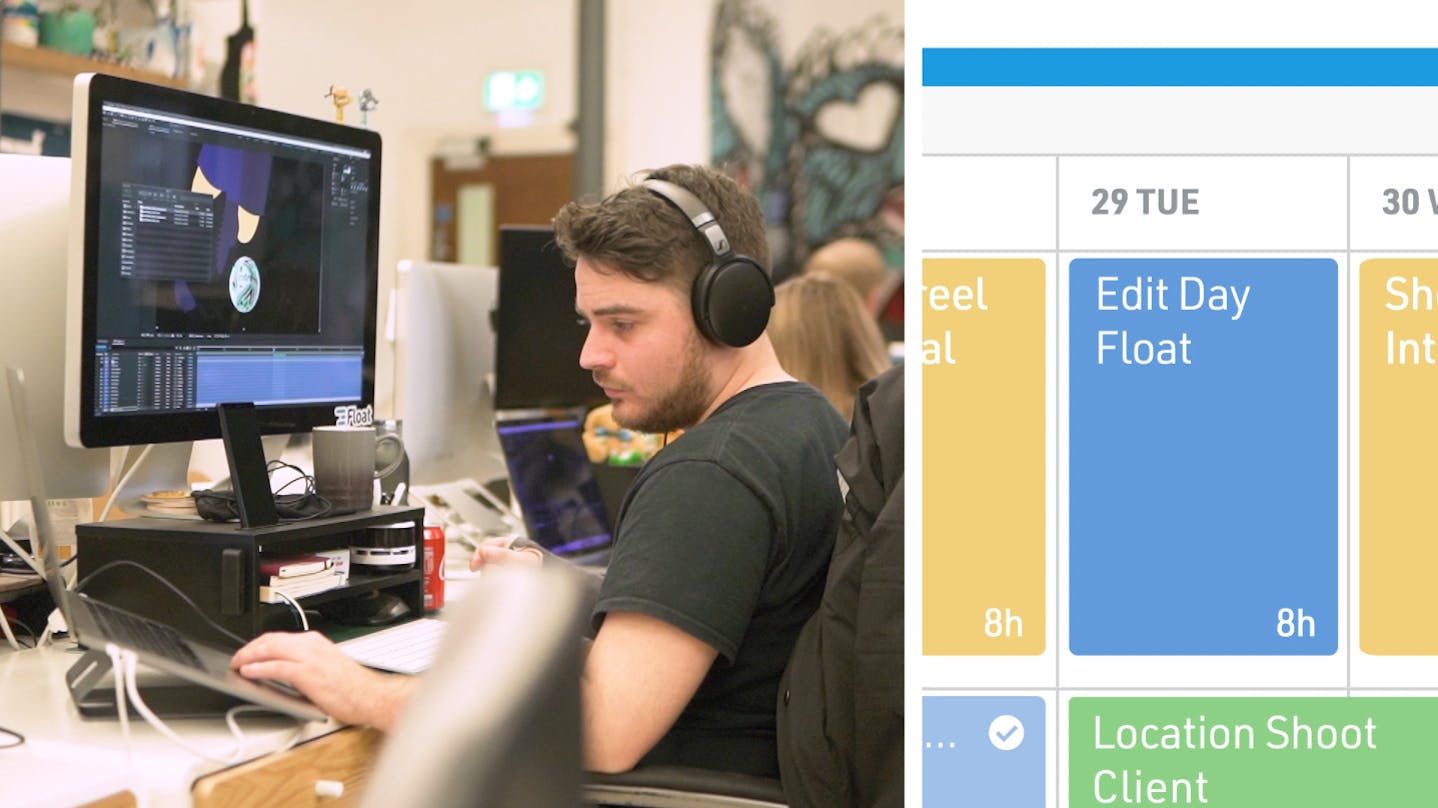 The ability to visualize all the moving pieces and parts in Social Chain's growing team and project workload was a critical factor in choosing a resource management solution. "Being able to visualize our workload in a timeline, in all of Float's color-coded glory, gave us much needed structure during a period of intense growth," says Jamie. "It helped us set boundaries for the work we continued to take on, to identify where we needed to hire resources, and also gave us a new perspective on how we valued our time." 
Today Float is an integral part of Social Chain's operations. The accounts and project teams have full transparency of the schedule and are able to plan campaigns around their team's existing and future workload. Seeing the upcoming project pipeline and resource capacity in one place helps the team plan for future hires ahead of time.
"Every project and scheduled resource is managed through Float. To put it simply, if it's not in Float, it's not getting done!"
See how Social Chain turns those urgent client requests around using Float.
Bonus round with the Social Chain team:
How many projects would you say you've scheduled in Float? 
Over four years, about 550!
What's your favorite custom hex color code to use? 
I'm a big fan of orange, but it would have to be #ff0066.
What's one feature you'd love to see added to Float?
It would be pretty cool if we could add client logos to our schedule. That would be a fun quirk!
Join 3,000+ of the world's top creative teams who plan their projects and schedule their time with Float.
Start my free trial