How We Hire for Value Add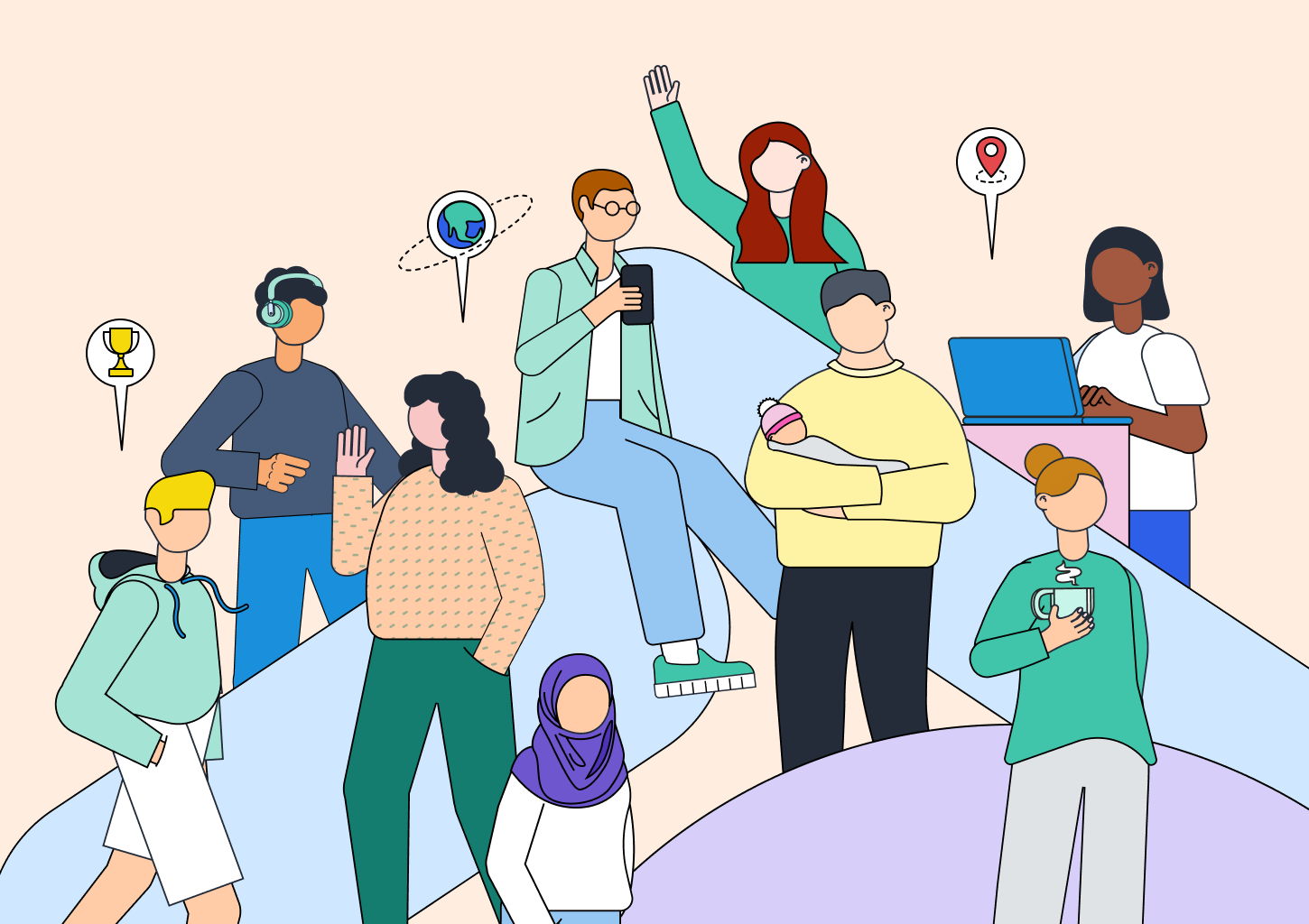 In September of 2019, I saw a job ad for a company called Float that piqued my interest. As most folks do, I researched them online and found great information about hiring, culture, and product—which led to me applying for the job and ultimately joining the team.
Fast forward 18 months, and I'm now writing about how we hire at Float and what we are doing to evolve and improve our processes even further (#someta).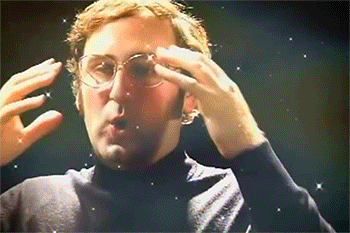 From hiring managers to hiring for our managers
In 2021, our big hiring focus was on building the management layer to support our growing team. It was a year filled with many applications, outreach, screening calls, interviews, and offers, and it's been so great to see our directors of marketing, engineering, and customer success step into their roles and hit the ground running.
We also hired our first data & analytics team member and UX research lead—key roles that will play a huge part in reaching the ambitious goals we have for Float.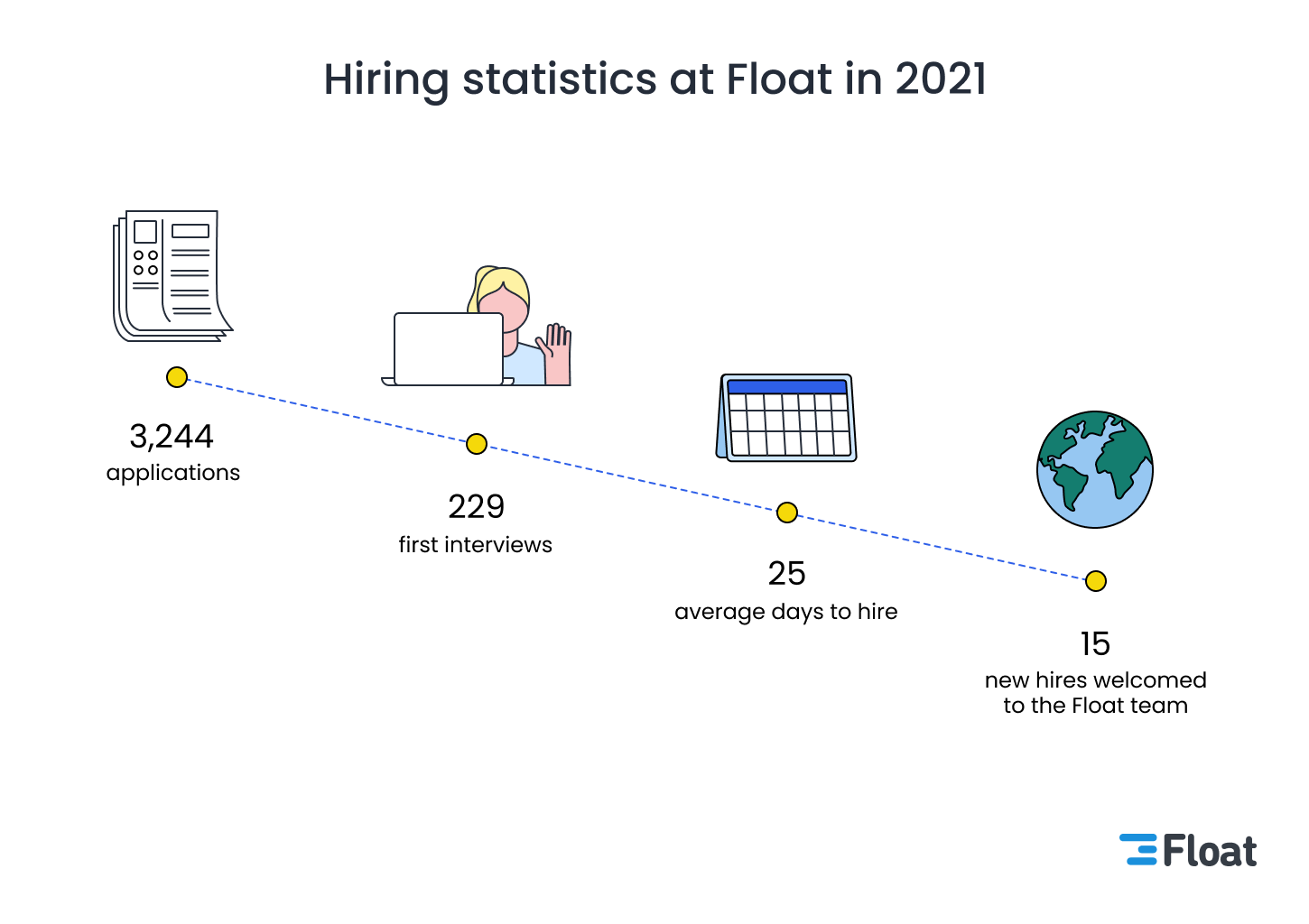 In 2022, we're looking to grow our team from 35 today to 50 by the end of year. Our managers are building out their respective teams and filling critical roles that link back our OKRs and overall strategic goals for this quarter and the year.
Building a hell yes fit into our hiring process
As we kick off hiring for 2022, a large part of my role (aside from finding great talent) is meeting with our shortlisted applicants for a first-round interview. This is a quick 15-minute call that provides me the opportunity to get to know the candidate a bit more and for them to get to know a little about Float. Hiring is a two-way street, so it's important for job candidates to understand how we work and who they will be working with.
Aside from the relevant previous experience and skill set, one of the main things we're looking for in a candidate is how the person fits in with the rest of the team.
What is value add?
If you type value add into a search engine, you'll find information about functional fit (the ability to do something) and values fit (how well a person resonates and lives by the same values).
At Float, our term for a good value add is hell yes. You'll hear Tim Ferris and Derek Sivers (among others) apply the hell yes approach to various areas like decision making, relationships, job offers, etc. The idea is that if you're not excited about a person, then you shouldn't hire them, and trying to fit a square peg into a round hole will just lead to difficulties down the road. Finding the round peg for the round hole means setting a person up for success from the get-go.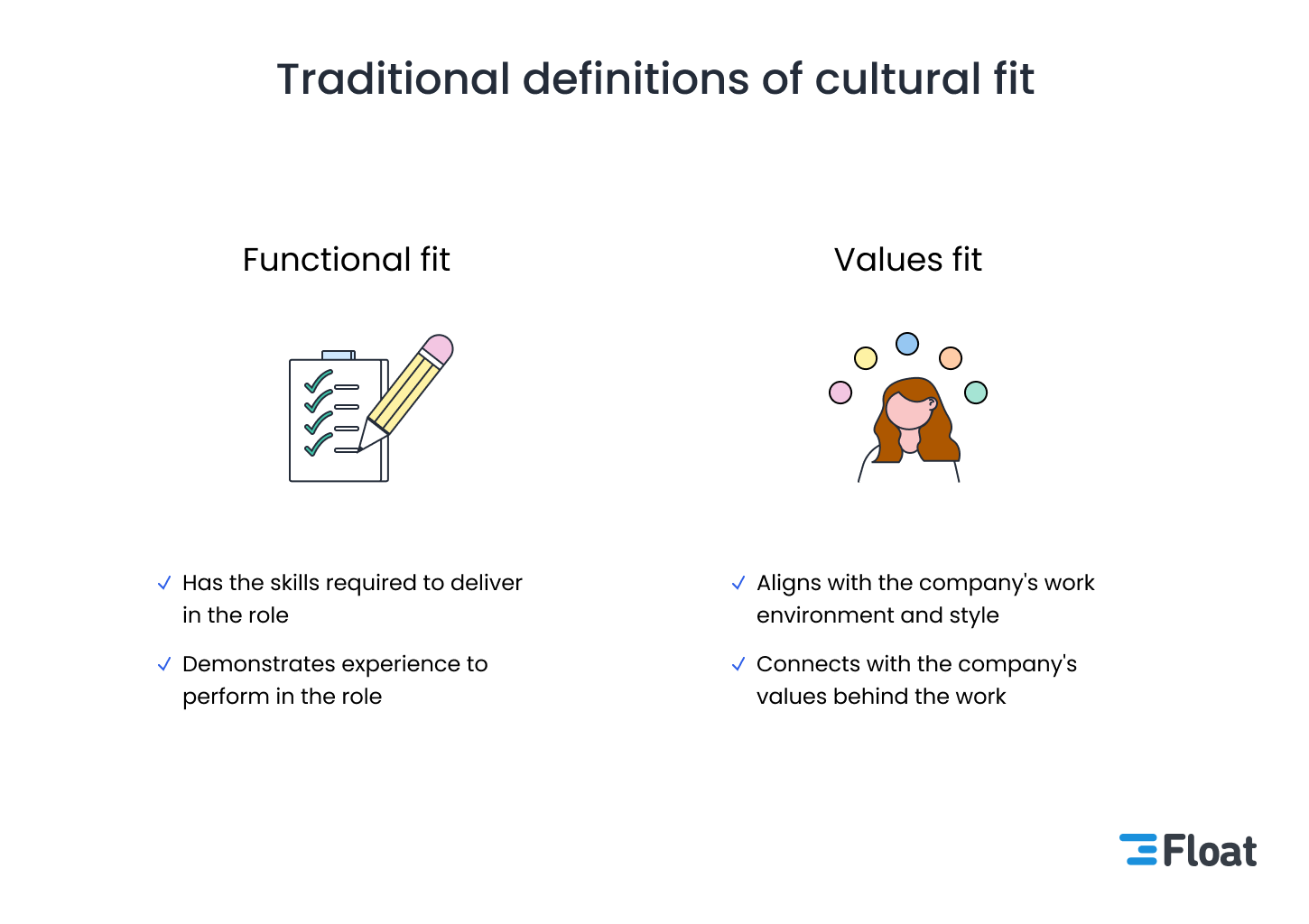 Defining hell yes at Float
Hell yes is not about an individual personality trait or specific skill set. We're not looking for homogeneity. In fact, as a global remote company, we're looking for the opposite. When we ask ourselves if a candidate is a hell yes, we're looking holistically at:
Capability (skill set): Can the person perform the role successfully based on skill set and experience?
Capacity (goals): Is this someone who will thrive in their role for the next several years?
Alignment (values + mindset): How does this person approach work and life individually and as a member of a team?
Each stage of the hiring process is designed to assess these from various perspectives, so we take a very collaborative approach when filling a new position.
The most successful job candidates apply a similar strategy during their interviews—interviewing us at every stage as well to learn more about our team, goals, and values to help them in their own decision-making process. I really believe that interviews should be reciprocal, and candidates need to get answers to the questions they have in order to make the best decision for themselves and to do their best work.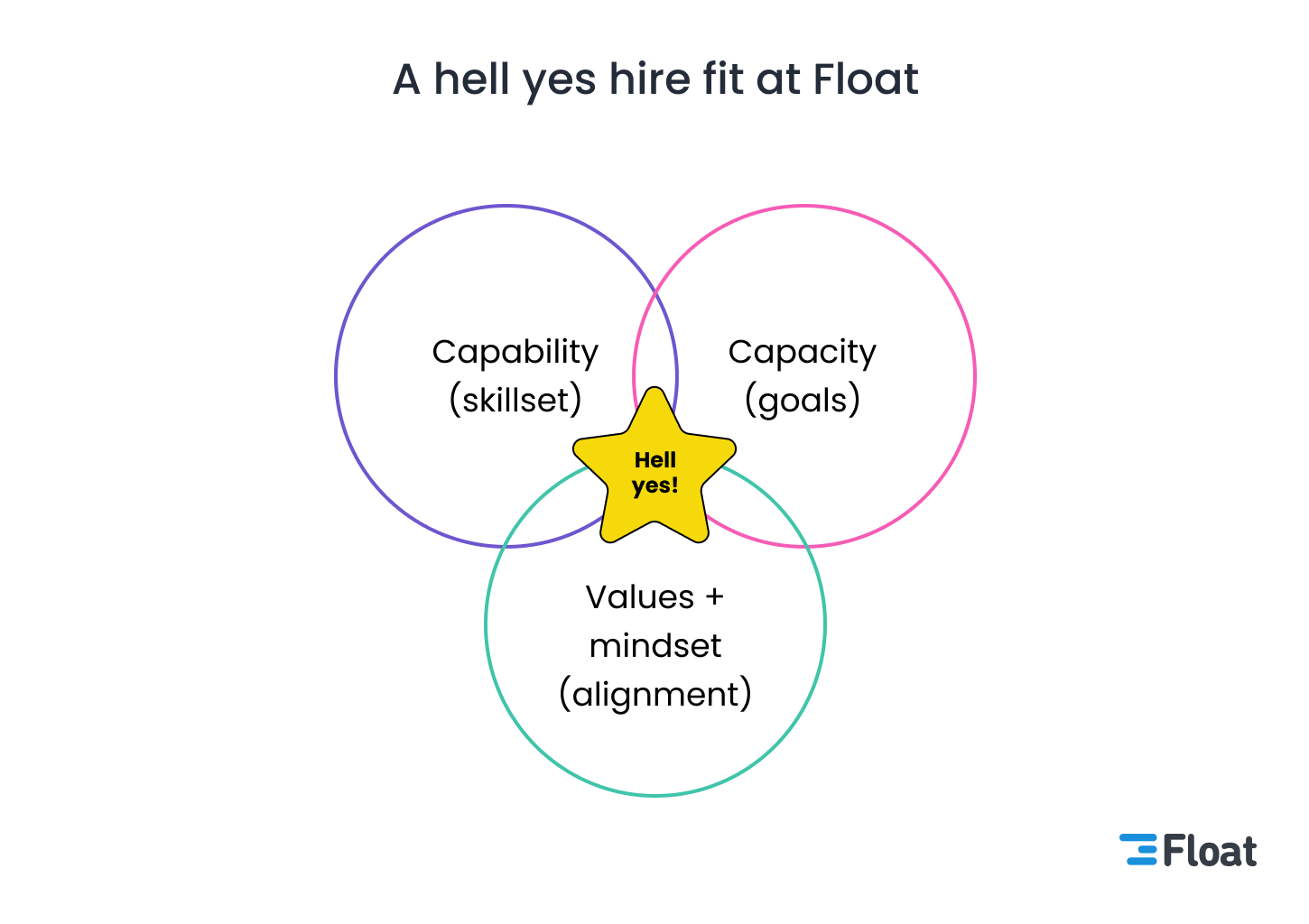 A hell yes fit goes both ways
At the most basic level, hiring is about finding the right people and putting them in a position to succeed. Yet, it's not enough to fill positions with people who have the requisite skills to do the job adequately.
"Studies show that over 80 percent of Americans do not have their dream job. If more knew how to build organizations that inspire, we could live in a world in which that statistic was the reverse - a world in which over 80 percent of people loved their jobs. People who love going to work are more productive and more creative. They go home happier and have happier families. They treat their colleagues and clients and customers better. Inspired employees make for stronger companies and stronger economies."

Simon Sinek, Start with Why: How Great Leaders Inspire Everyone to Take Action
To do our best work, we need to feel inspired and supported. Our hell yes metric increases our chance of finding someone who is just as excited about working at Float as we are about welcoming them to the team.
To live our best work life, we need to love our work. That is a critical criterion given that we spend around 36% of the hours we have each week working. Our hell yes is about setting people up to succeed because they have the skills, goals, and values that align with the rest of our team.

Playing like champions means hiring the right people
Async remote requires a high level of self-awareness and discipline, which isn't for everyone. One of our company values is to always play like champions, and that starts with hiring people who can help us reach the big goals we are aiming for. As we continue to grow our team, finding value adds is crucial for our overall success.
Ensuring that the people we are hiring align with our goals, values, and approach to work is always time well spent, and we encourage anyone interested in one of our open roles to do the same with us.
Hold us to a high standard and make sure that Float is a hell yes on your professional journey as well. If it is, we look forward to chatting with you soon!
---
Get exclusive monthly updates on the best tools and productivity tips for asynchronous remote work
Join 100,000+ readers globally