Stella Inabo

(Updated: )
Workload management is a multi-step process that efficiently plans, schedules, and distributes work across your team. It optimizes how work is assigned and helps keep teams and projects on track.
---
Picture for a moment the steps it takes to complete a project from start to finish:
A project enters your pipeline
You verify you have the capacity to get it done
You divvy up the responsibilities to your team
Your team completes their assigned tasks
It sounds clear-cut, but often it's not. 
To ensure a successful project, you must plan in detail before any actual work begins. That starts with properly managing your team's workload, which can be the difference between a project delivered on time and budget and one that encounters scope creep and schedule chaos.
Enter workload management—a layered approach to delivering successful projects.
What is workload management?
Workload management is a multi-step process that helps you plan, schedule, and distribute work across your team. It optimizes how work is assigned and helps your team stay on track. 
Many factors contribute to a successful project. Workload management provides a framework and proven process to address these, including:
🙋 Utilizing resources effectively
📅 Optimizing project schedules
⏱️ Managing time and workload expectations
💰 Keeping projects on track and within budget
Workload management provides a realistic plan (with prioritized tasks and attainable deadlines) that helps you deliver projects on time and within budget.
Jump start your workload management with resource management software
Rated #1 for resource management on G2, Float gives you the most accurate view of your team's capacity to plan and schedule project work with confidence.
Find out more
Why is workload management important?
Workload management helps you prioritize tasks more efficiently, improve the balance of work across your team, and create more accurate project schedules. As a result, your team has the capacity and confidence to deliver quality work.
Workload management also:
When team members are overallocated, it's hard for them to do their best work. Constantly feeling under pressure and tied to unrealistic deadlines can ratchet up the stress levels and lead to burnout. 
In a study on burnout and its relationship to workplace stress by the Institute of Work and Health, researchers found that overwhelming workloads were one of the factors that lead to burnout.
Tired employees with an unbalanced workload are less likely to finish work and more likely to be playing catch-up. "Overall, a stressful work environment is a stronger driver of burnout than burnout is a driver of more stressful work," says Dr. Faraz Vahid Shahidi, who published a paper on the study. 
Makes the best use of limited resources
 Whether you are a stocker filling shelves at a supermarket or a web developer fixing bugs in code, your productivity is finite. There is only so much a person can accomplish in one day before they grow tired and their effectiveness wanes. 
"The evidence in this paper is a useful reminder that job stressors are the driving force behind burnout, and if we modify those aspects of the work environment, we may make headway towards reducing and even preventing burnout symptoms." - Dr. Faraz Vahid Shahidi
Team workload management is essential for the fair and equitable distribution of work. The most efficient workers will likely be involved in multiple projects during workload planning. That presents a golden opportunity for others on the team to prove themselves. The best way to create balance is by giving team members tasks matching their skills and capacity—which is easier with workload management.
Reduces employee turnover and improves work-life balance
Effective team workload management reduces human error and saves your company money at the organizational level. It also increases employee retention, as people are happier when they are not overworked and under pressure. Just ask anyone who has set boundaries for a healthy work-life balance.
How to build an effective workload management process
We've devised a step-by-step method you can implement to create a workload plan for your team. All the essentials are covered—identifying jobs, capacity planning, prioritizing, and task management. 
Here's how it works.
Step 1: Create a work breakdown structure 
Raise your hand if you've ever jumped into a project only to find your team feeling overwhelmed and understaffed🙋🏽‍♀️. It's not uncommon to get a little overzealous and take on a project without understanding the entire scope. 
Any successful project manager will tell you that it is crucial to determine the project tasks and deliverables your client expects beforehand. This lets you know what specific tasks to tackle and how long your team needs to complete each one.  
The weapon of choice for project managers at this stage is the work breakdown structure (WBS). You can use a WBS to visualize project tasks, map each process step, and create deadlines for multiple tasks.
Let's say you want to create a work breakdown structure for an SEO campaign for a popular apparel company. The first step is to determine the primary goal of the project. In this case, it is building and executing a plan to increase the company's visibility on Google. 
Next, you should identify the tasks that must be carried out to meet the goal. For the SEO campaign, you need to: 
Determine the target topic
Distribute content and build links  
Measure results 
Think of these tasks as the first level, as they still need to be broken down into subtasks. Let's take apart the determine target topic task. This task requires the team to: 
Select the medium and longtail keywords 
Build out briefs for writers 
Create content
Publish  
Depending on your project, your work breakdown structure might also include phases.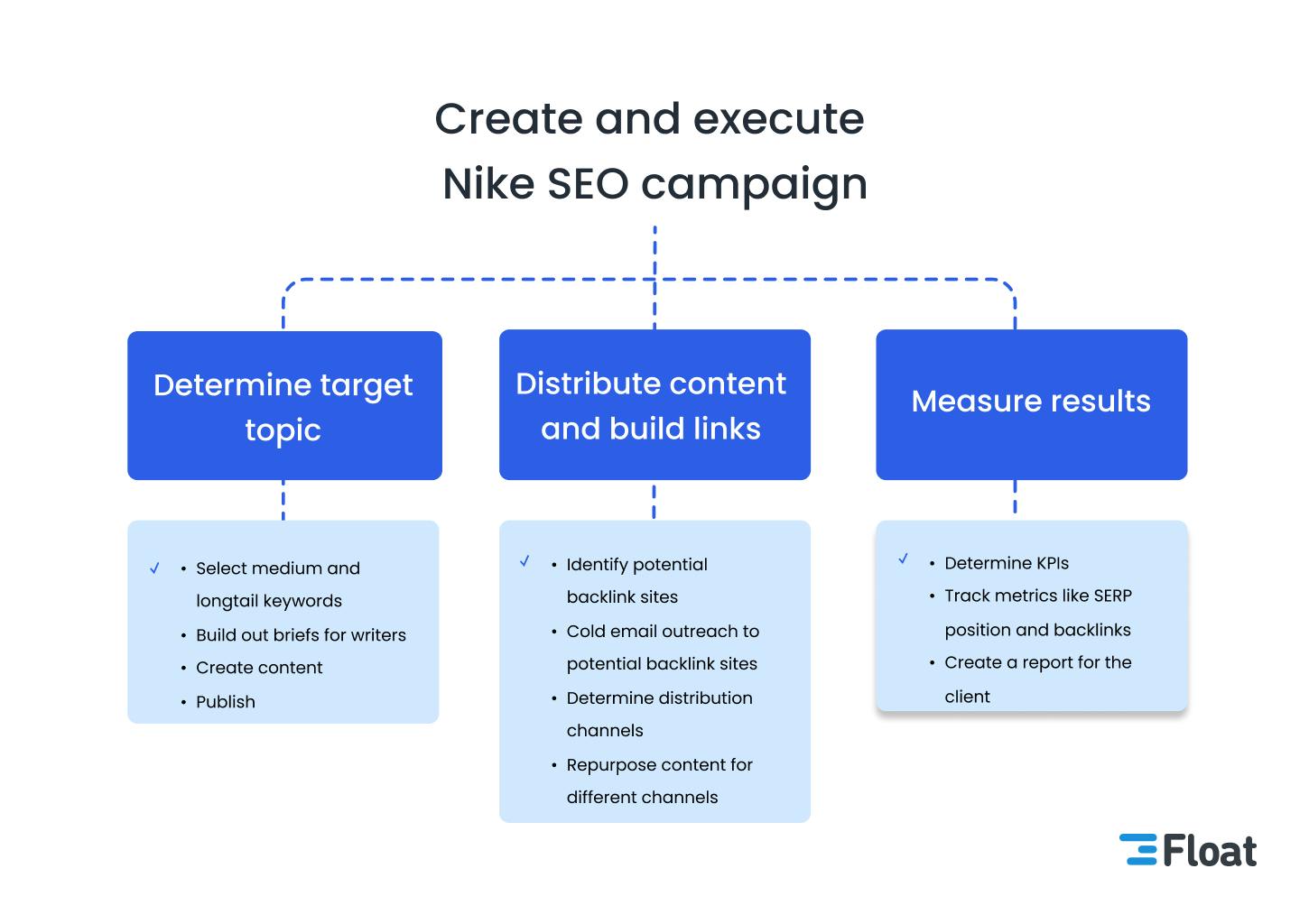 There are a variety of ways to prepare a WBS. You can:
Break down your project using a Kanban board like Trello
Map out tasks and timelines using Gantt charts in a project management tool like Asana 
You might be wondering whether you should make your WBS before or after determining how much work your team can take on. "I think it could go either way, particularly if you consider the project management triangle," says Float's Director of Product Michael Luchen.
"When starting a WBS, if you know how much time (capacity) you have for the work itself, then that states how much capacity you have to work with. And if you are unsure what your team's capacity is, you would have to use estimates and then make adjustments as you go." 
Step 2: Check your team's capacity
Capacity planning is critical to team workload management. It enables you to identify if an employee can take on a new project or if their schedule is already full. 
A benchmark resource utilization rate to aim for is 80% when calculating capacity. This target allows a 20% buffer for other tasks that can't be planned ahead of time. It also gives your team time to attend to ad hoc tasks like responding to emails and following up with clients.
"Team capacity can provide valuable knowledge in guiding what the team can and can't do." - Michael Luchen
With many modern teams working from different time zones and more working remotely, it's essential to have an accurate view of everyone's workload and capacity. 
Capacity is not only impacted by planned work but also by set working hours and time off. A resource management tool like Float combines these elements into one schedule for an accessible, live view of overall capacity. You can set each person's regular working hours (and apply changes—like reduced hours in the summer—from a future date onward) and schedule and manage custom leave types in the same place you plan work. 
For example, let's say you're working on a new web ad and need to see when the team has time to contribute over the next four weeks. A tally of available hours per person is listed next to their name on the schedule, and the totals for the team are displayed at the top. If it's red, it means they're already in overtime.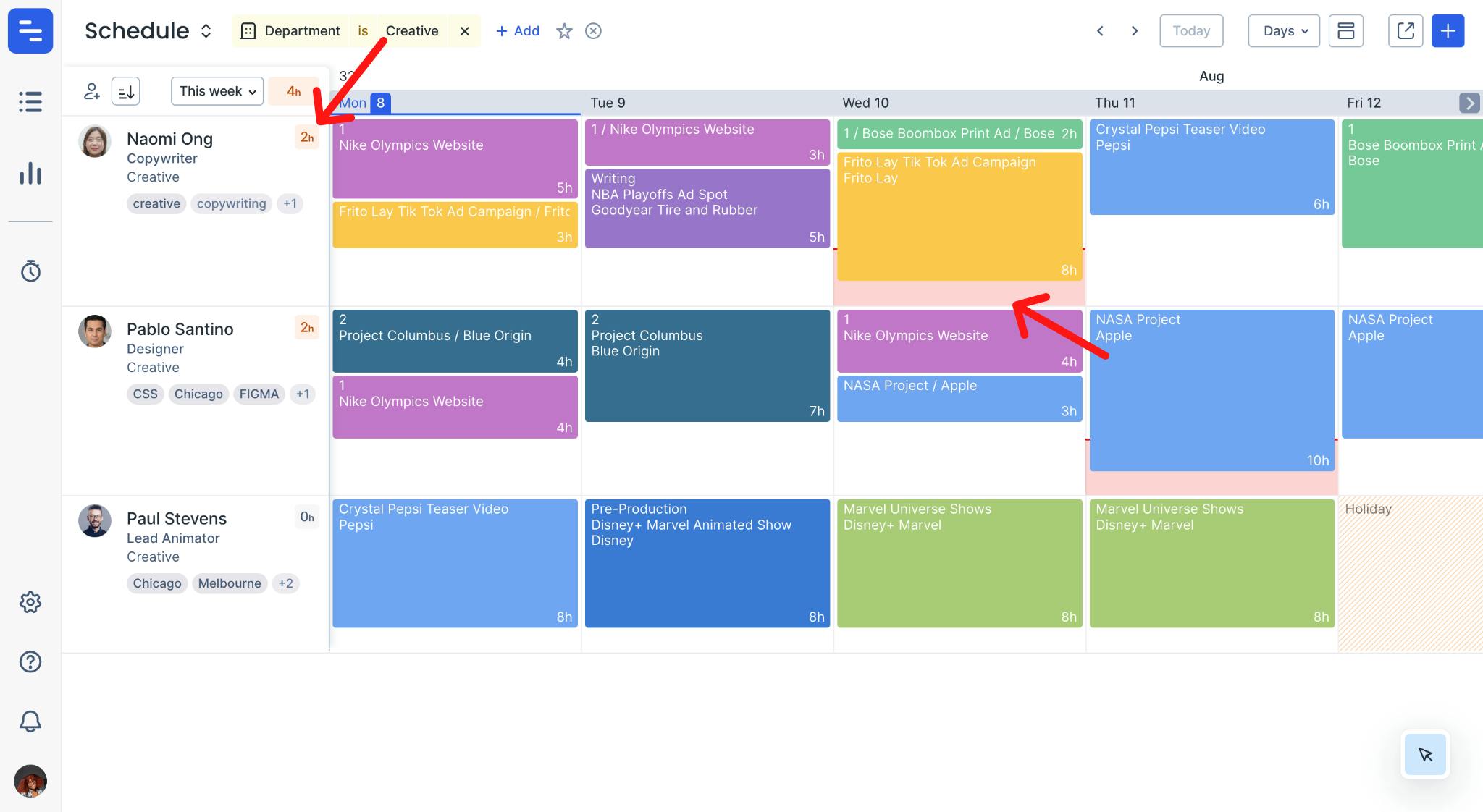 Learn more by reading The Project Manager's Guide to Capacity Management.
Save time by calculating your team's capacity and utilization rates automatically
The reporting feature in Float crunches all the numbers you need to know like overtime, team utilization, capacity hours, and billable hours. See for yourself how easy it is with a free 30 day trial below.
Try for free
Step 3: Assign tasks to team members based on skill, availability, and capacity 
If you have the capacity to take the project on, it's time to assign tasks to team members with the right skills. There are various ways to assign tasks:
If you've created your WBS in a tool like Trello or Asana, you can integrate Float and assign tasks directly onto the schedule. You can also import projects via CSV or create and schedule tasks from scratch. 
Filtering the schedule by department, job title, or skills helps you find the right person for the job.
Efficient resource allocation is hard work. So while it might be tempting to assign your best team member to the most important tasks (especially if they have trouble saying no), it's not good for anyone in the long run. 
Here are some other things to keep in mind when assigning tasks:
Share dependencies with your team 
It's essential to identify and track all project dependencies, so team members know what tasks they need to do and when to do them. Are there tasks that have subtasks? What are the tasks that can't start before another is finished first? 
Sharing dependencies helps your team avoid bottlenecks and lets them see where they fit within the bigger picture.
Involve your team members
It's easy to put a deadline on a task and walk away thinking everything will get done in time. Asking your team if their workloads can be cleared within the set times ensures they don't feel the tasks are a burden and helps avoid missed deadlines.
For example, instead of a project manager assigning tasks to the team and going on their merry way, they can drop a message in Slack asking everyone to review the deadlines and request changes if necessary.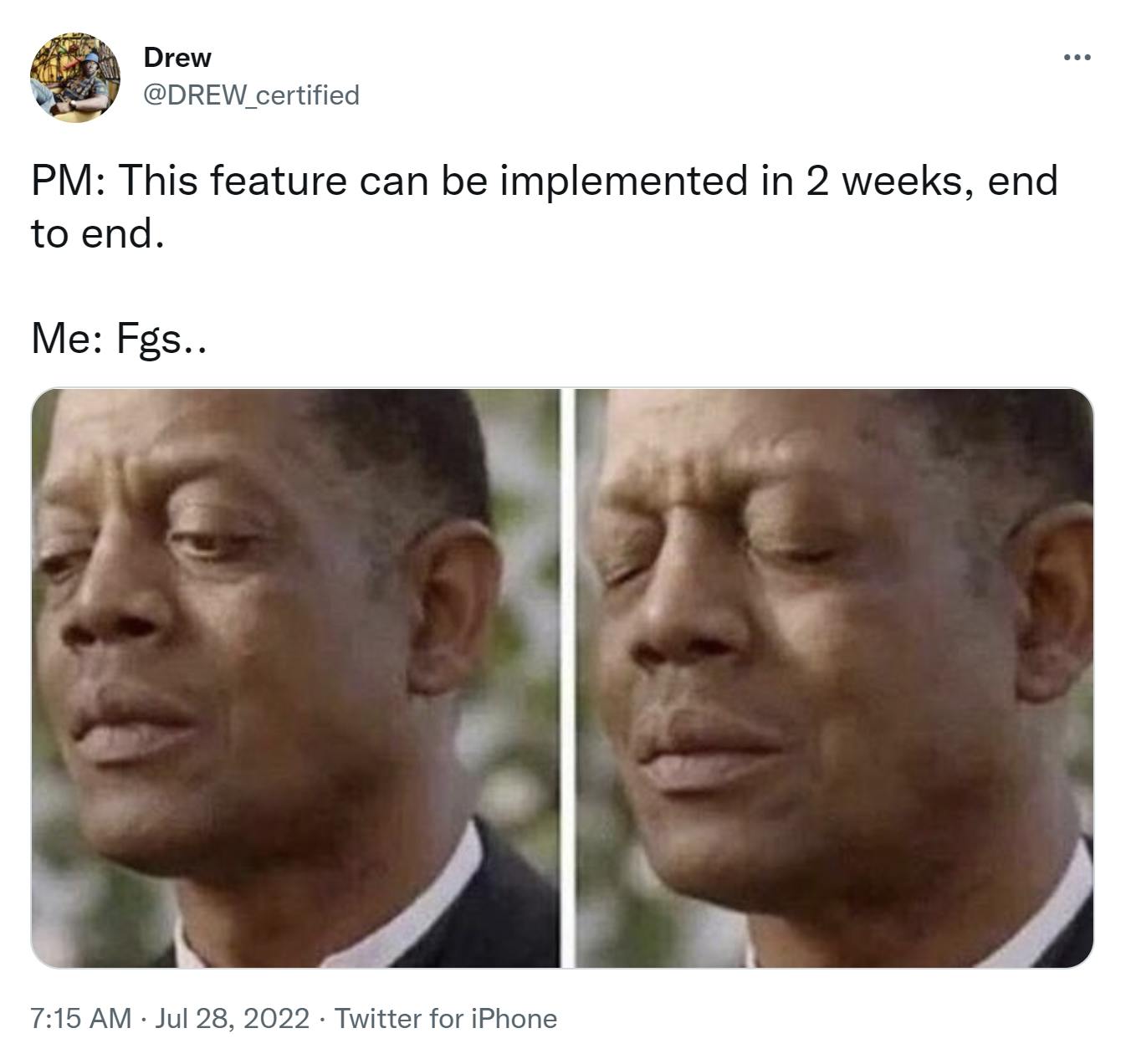 Use mentions on task notes in Float to check in about a deadline
Involve team members in allocation by using @mentions. Get their feedback on a due date or an assigned tasks before scheduling it.
Find out more
Step 4: Monitor schedules and project progress 
Finally, always keep an eye on employee performance and be willing to change things up if necessary.
Monitoring employee workload and utilization rates in real time can help flag any issues and avoid burnout. For example, if you track your team's utilization rates and notice someone above 80%, you can quickly take action and reassign some tasks to someone else. 
Difficulties with workloads might not always be obvious, so you should check in on your team members through: 
1:1 meetings  
Async updates 
Daily stand-ups 
Status reports 
Remember that giving instructions is good, but sometimes it's not enough. Check in regularly to see that tasks are being carried out, but be sure to avoid micromanaging. Focus on learning about progress and avoid jumping in to do things yourself.
Whether a job is done well (or not), providing feedback to your team after they're finished is valuable. Point out the areas they can improve on and praise their good effort.
Integrate your task lists in Trello with Float
Drag and drop cards from Trello directly onto your team's schedule in Float to sync workloads. Your cards will be assigned as tasks, giving you a live view of your team's scheduled capacity.
Find out more
Tips for managing workloads more effectively
Inevitably, you will run into some bottlenecks while managing your team's workload. Here are some tips to assist in handling them. 
Help team members prioritize tasks  
New research from Maryam Kouchaki, an associate professor of management and organizations at Northwestern University, finds that we are more likely to complete tasks that seem urgent (e.g., replying to a Slack message) rather than important ones (e.g., fixing a bug in software). To avoid cherrypicking while working on multiple projects, you can teach your team members to use the Eisenhower matrix. 
To create your matrix, categorize your tasks into four subsets: 
Important & urgent tasks like writing a report that's due tomorrow 
Important & not urgent tasks like asking for a status update from the product manager
Unimportant & urgent tasks like reading emails 
Unimportant & not urgent tasks like scrolling through social media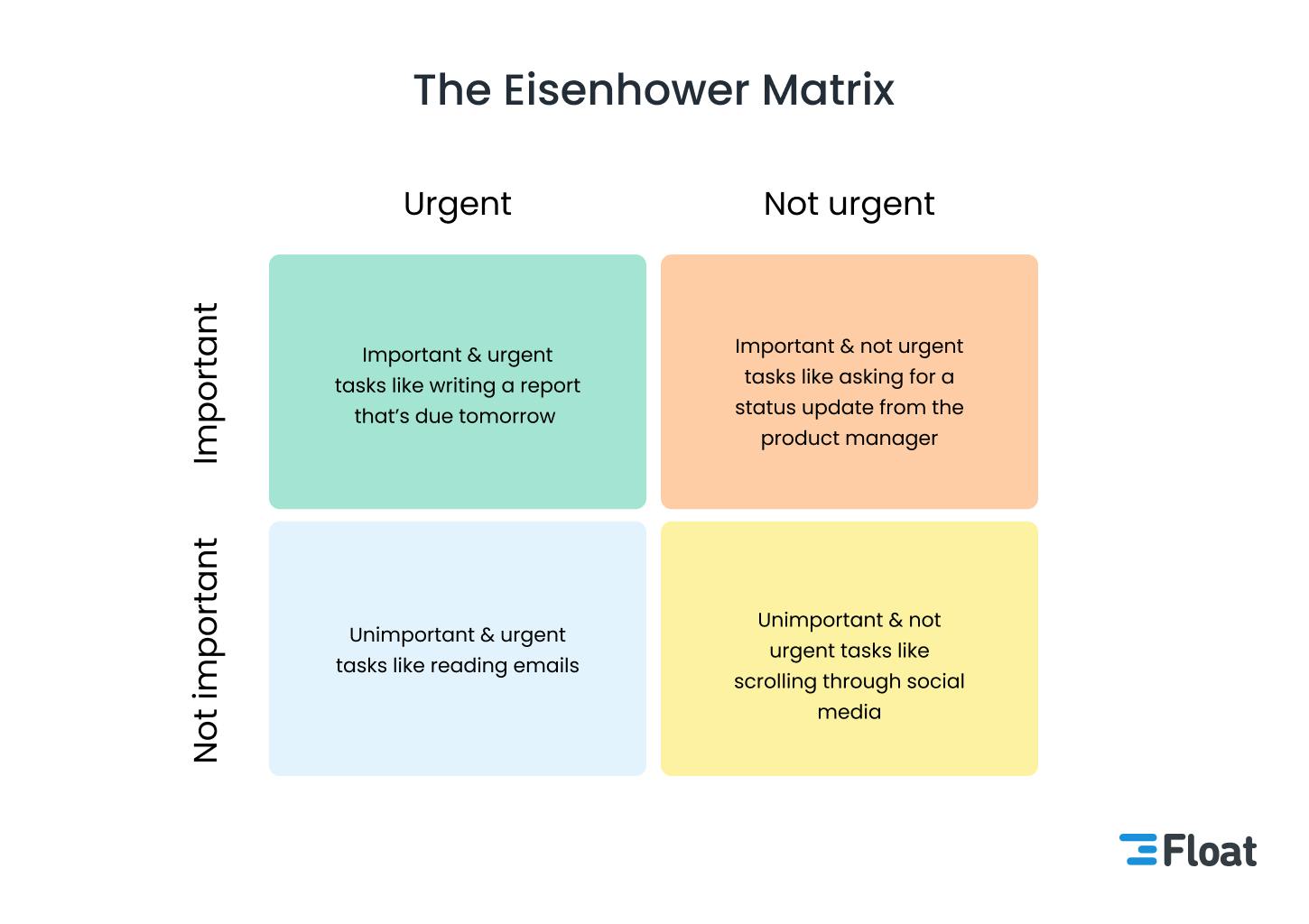 The most difficult or highest priority tasks should be tackled by your team first, not last. Getting the complex tasks out of the way early on in a project can ease the mental exhaustion and stress of a project, especially when a deadline is looming.
"This preference for easy tasks pays off in the short-term with high performance; the department is more likely to finish more tasks. But in the long run, the most learning happens through difficult tasks. When you avoid them, you escape those benefits." - Maryam Kouchaki
Manage your team's workload on autopilot
Keep your team's availability up to date with automated workflows in Float. Integrate directly with Google and Outlook Calendar. Set custom work hours and days. Schedule time off in advance and add a status to let your team know where you're working from.
Try for free
Accommodate different styles
Another fundamental part of managing workloads is recognizing that everyone works differently.
Some of your team might want to work in time blocks. Others may like to knock out complex tasks in the morning and leave their afternoons free for meetings and emails. Try to create work schedules that embrace what suits each team member best.
Advocate for your team 
Sometimes workloads get unmanageable, especially with expanding scopes and short deadlines. Team members can hack their way with productivity techniques, but managers still have a role to play. 
Step in to protect your team from extra tasks and unnecessary meetings when needed. You can also help by drawing stakeholders' attention to problems like short timelines or requesting more resources on a project.
Track hours to validate capacity and plans
The only way to know how your team's time is spent is to track it! 
Insights from time tracking will help you understand project burndown rates, estimated vs. actual time, and how to plan more effectively for future projects. You'll be able to schedule workloads knowing how long tasks actually take at a team or individual level and avoid schedule conflicts in the long term.  
Use a workload management tool to plan your team's time
Keeping tabs on your team's workload and availability can be time-consuming if done manually. If you invest in the right toolkit, you can automatically track your team's utilization and capacity and see what tasks they're working on.
Float gives you a live view of your team's availability and capacity so you can assign sustainable workloads. The visual schedule helps you avoid overburdening your team and lets you quickly reassign tasks if needed. You can track time in the same place you plan work with easy pre-filled timesheets and insightful reports for planning and forecasting.
Workload management can be complex, but it's crucial to your team's health and your organization's profitability. Make things easier by following these tips. Your team will thank you! 👌
Why not get started with resource management software today? Float provides an overview of your team's workload and helps you plan your projects in one place. Start your free trial here.
---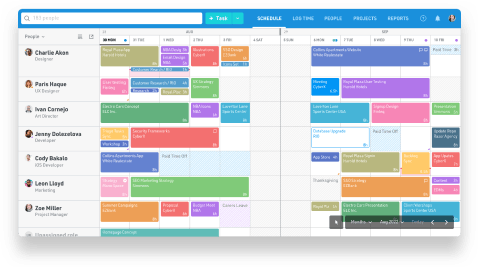 Plan your team's workload with the #1 rated resource management software
More than 3,500 of the world's top teams choose Float to manage their team's workload.
Try for free