We're aware that Xero is retiring their WorkflowMax product and that by June 2024, WorkflowMax customers will need to switch to other services. We will be sunsetting the Float integration with WorkflowMax and do not have plans to build an integration with their acquirer's service. If this announcement leaves you in need of a new workload planning solution, we recommend giving Float a try!
Where does Float fit with WorkflowMax?
WorkflowMax is a project management software most commonly used by architects, engineers, and web developers. Float is a resource management platform that gives you an accurate overview of your team's capacity so that you can schedule work with confidence.
The WorkflowMax integration for Float brings the best of both worlds together and provides a powerful suite of resource management features for your team's projects that will help you save time and make scheduling your resources a breeze.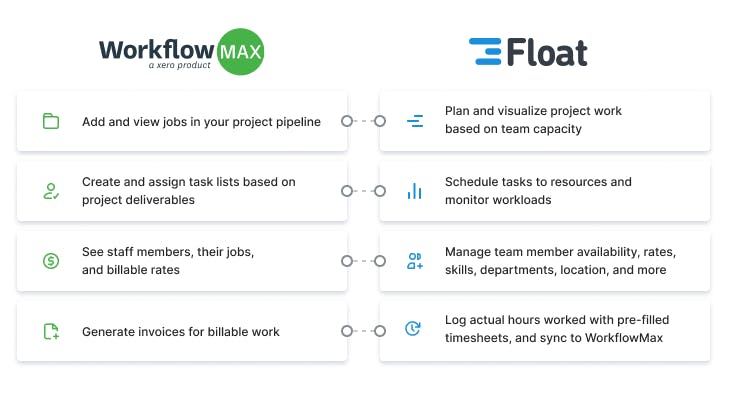 Why Float and WorkflowMax?
Why do you need Float when WorkflowMax already has built-in scheduling? While WorkflowMax does have some resource scheduling features, Float is a built-for-purpose resource management software with a robust set of capacity planning features that make scheduling project work easy.
Float gives you a live view of your team's workload and time so you can plan resources for large and complex projects more effectively.
How can resource management help my team?
Resource management provides an accurate view of your team and their time, so you can optimize how work is assigned. With Float, you can see your team's capacity and upcoming workload at a glance and schedule the right resources for your WorkflowMax jobs. Float helps you manage most aspects of resource scheduling on autopilot.
You can assign custom work days and hours, add skills and departments, specify billable rates, import local public holidays, schedule time off, and set a status so everyone knows who is working from where. It's also easy for your team to sync their Google and Outlook Calendars to Float for even greater visibility.
Save time without any double handling
By connecting WorkflowMax with your resource schedule in Float, you can assign jobs to your team based on their actual capacity and track project progress in real time.
WorkflowMax + Float integration workflow diagram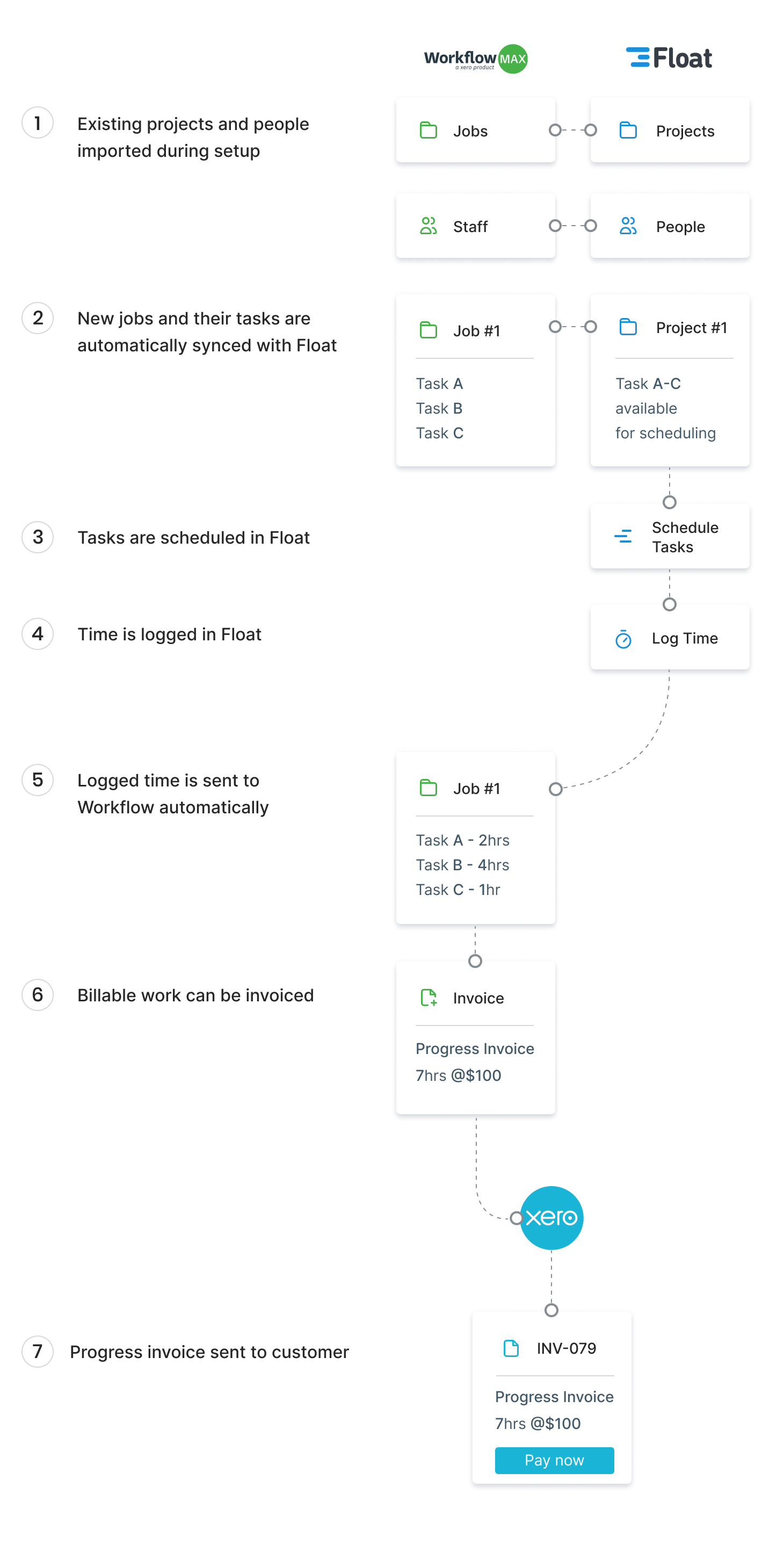 Top tips for bringing Float and WorkflowMax together
For tasks that have the same name but different descriptions in WorkflowMax, make sure to add a unique label to each one so you can easily differentiate them in Float.
The estimated time for a task will not exceed 24 hours when scheduling in Float. You can adjust any task after placing it on the Schedule by dragging horizontally to adjust its days or vertically to change its hours.
You can send the hours your team logs in Float back to WorkflowMax and generate progress reports for your projects or connect with Xero to automatically create invoices for customers.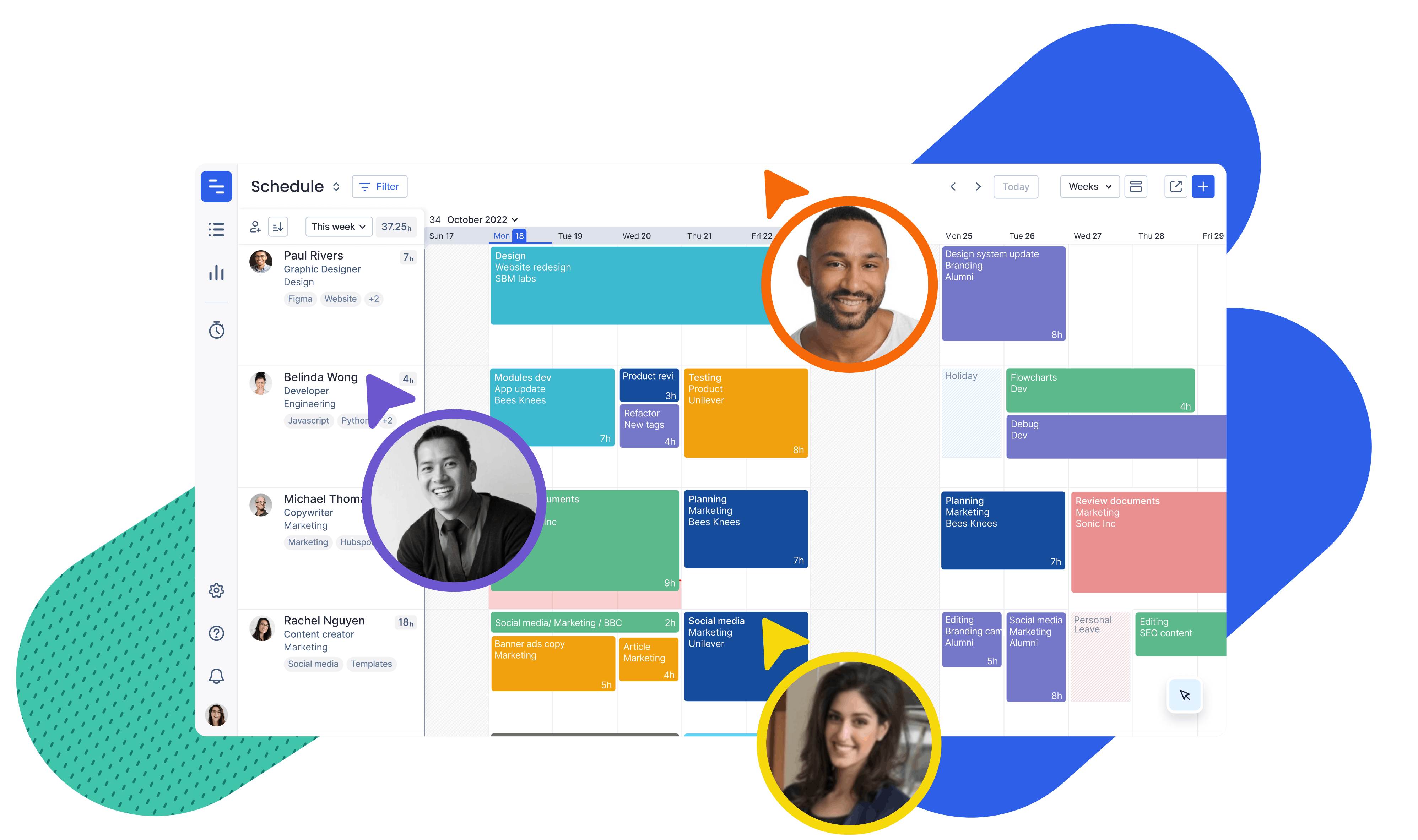 Book a 1-1 call with a Float expert
Chat with one of our friendly experts to find out how you can get the most out of integrating your WorkflowMax account with Float.
Talk to sales