Why Leaders Should Embrace an Asynchronous Work Culture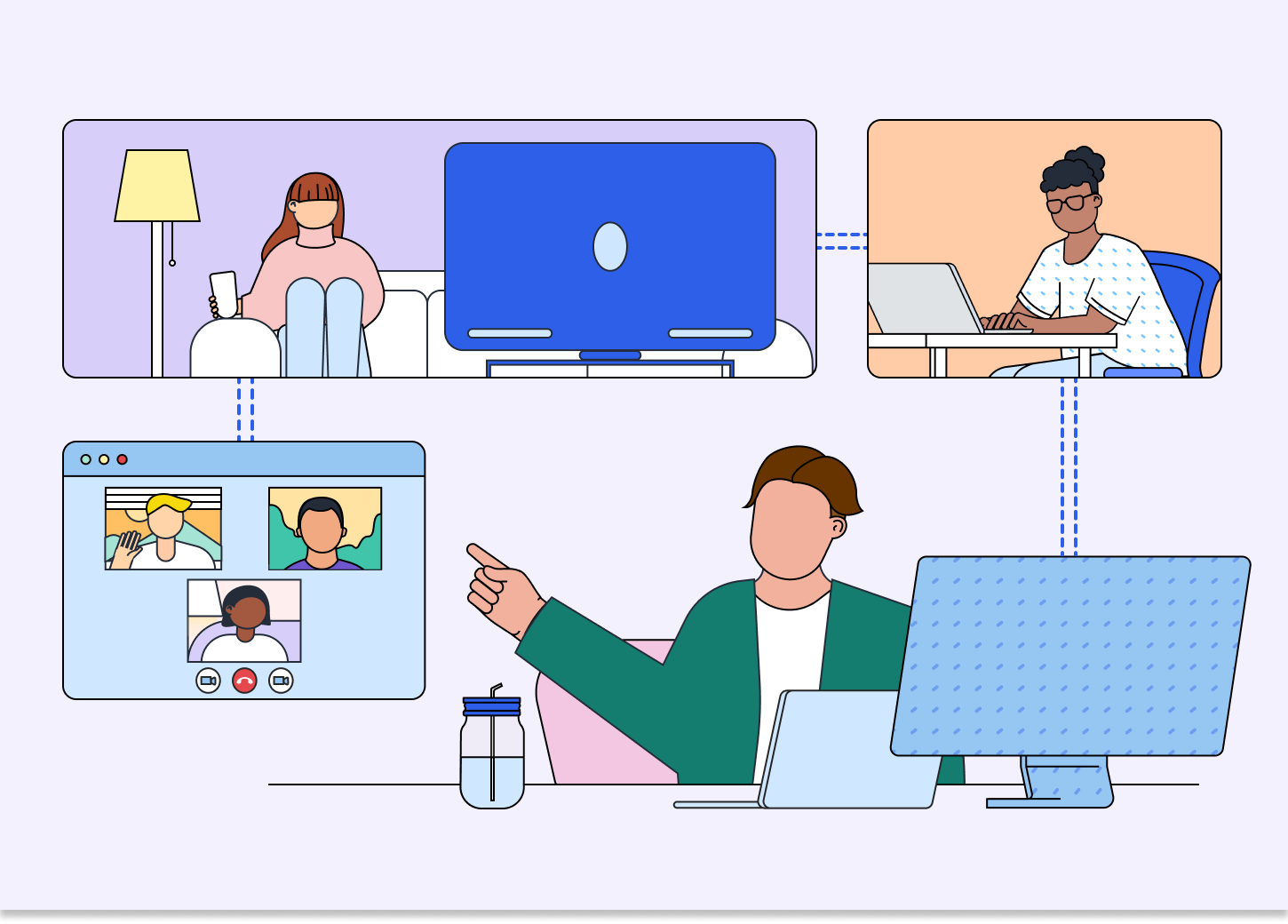 Working remotely started as a means of survival for us. Float was founded in New York City, where Lars and I lived at the time. It was initially a nights and weekends hustle, and not being able to afford engineers in the city meant we had to seek talent in other states and even other countries. We all worked when we could find the time, which meant at different times.
Ten years on, we've maintained those remote-first roots. Our team of 45 is distributed across ten time zones. There's no head office, and each person sets their own daily schedule. We've built a sustainable company with revenue growth every year since 2011.
I believe that remote work and async-first communication can not only deliver sustainable results over the long haul—they can also be your company's superpower.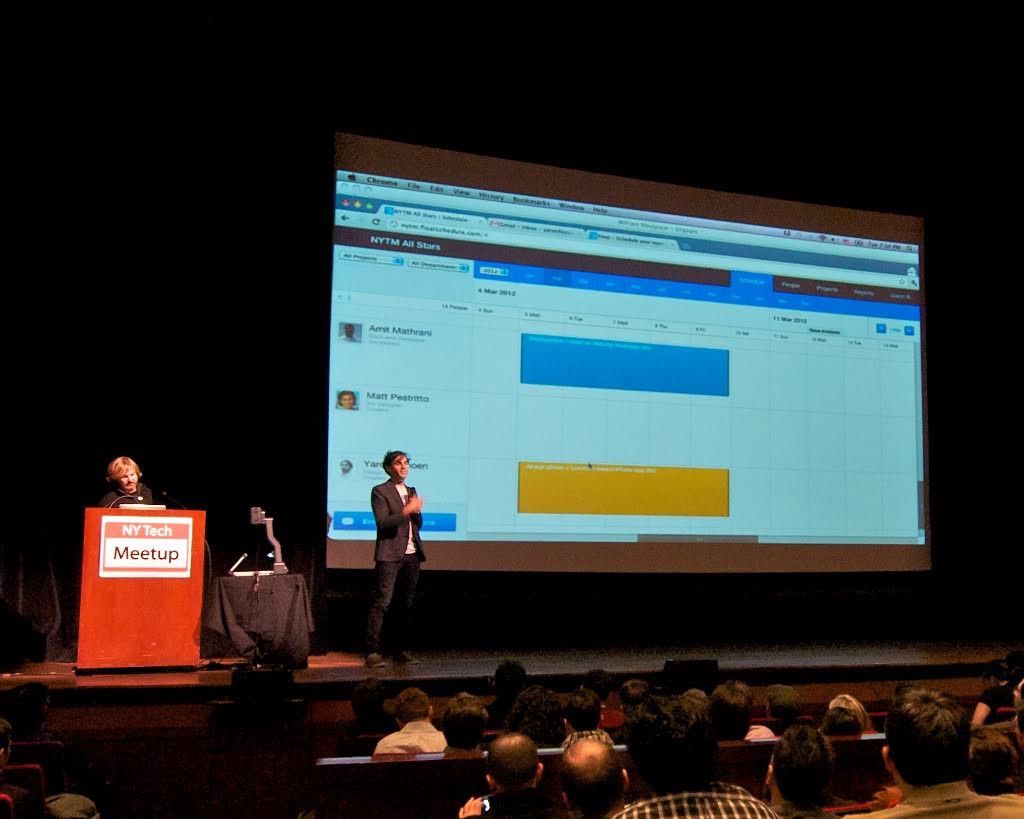 What started as a necessity is now a deliberate and purposeful way of working centered on a decision to communicate asynchronously. When sending a message, we assume that the receiver is not present and trust the person will respond when they're available and prepared.
Here's how that looks in practice, along with some things we've learned over the years.
Communicating async-first: Breaking bad habits
I thought we had a good handle on working remotely a few years into Float. We were a truly global team at that point, with team members across four continents. Despite our remote-first claims, in many ways, we were replicating all the unhealthy habits that we'd learned at previous office jobs. Most critical decisions were being made in Zoom meetings. Team members in Europe graciously accepted meeting invites that kept them up and bleary-eyed well into the night.
We were almost a team of 30 when we hired Colin, our first director, who is based in the UK. I'd since moved back to Melbourne, Australia, so our leadership calls always required someone to attend at midnight. Key strategic conversations held in real time lacked the right voices. Regardless of our best efforts to coordinate calendars, it felt like someone constantly lost out.
Following a few subtle cues from Colin, we started breaking down the sync silos and removed our all-team status meetings. Instead, daily updates would be shared async via a Slack #status channel. Of course, that came with its own set of challenges. What we'd gained in democratizing information across time zones, we were starting to lose in the quality of signal-to-noise.
Each morning, team members would wake to dozens of updates from colleagues in Slack. It became increasingly challenging to extract the gold and feel informed about critical decisions relevant to your role. So we decided to stop the all-team async daily status as well. In its place, each department is now given the power to determine the format and cadence for how they update one another. The engineering team maintains its daily async updates, while other teams (like customer success) have sunset the daily updates entirely.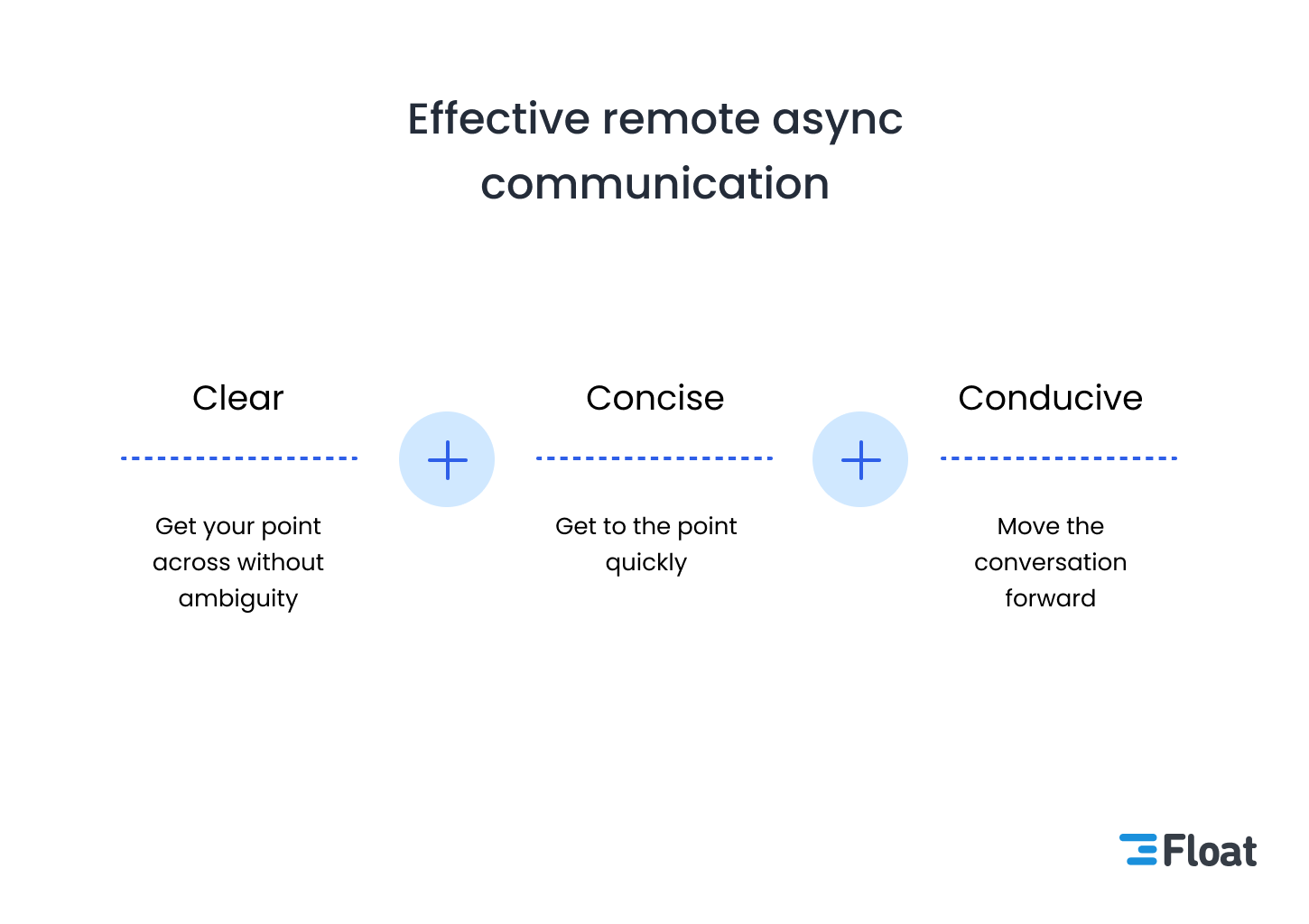 To keep everyone informed on the big decisions, I started writing a weekly newsletter to the team called The Float Weekly. The newsletter is meant to serve as the front page of a newspaper, with the headline news that's most important. Some weeks it highlights key feature release updates, while other weeks might spotlight hiring plans or upcoming quarterly review schedules. As of this writing, I've published 154 weekly newsletters! The growing archive is also part of our onboarding process, with new starters browsing through past editions to gauge the rhythm, pace, and flow at Float.
We've also become incredibly vigilant and detailed with our documentation. Evergreen information on how we work is centralized in Notion, our internal wiki. Each department maintains its own section, and everyone has access to make edits and suggest improvements. The wiki includes details on our cultural norms, the tools we use, our brand toolkit, and how to utilize our perks & benefits. It's all there. Our goal is to ensure that a team member never needs to wait until someone is available to answer a question about how we work.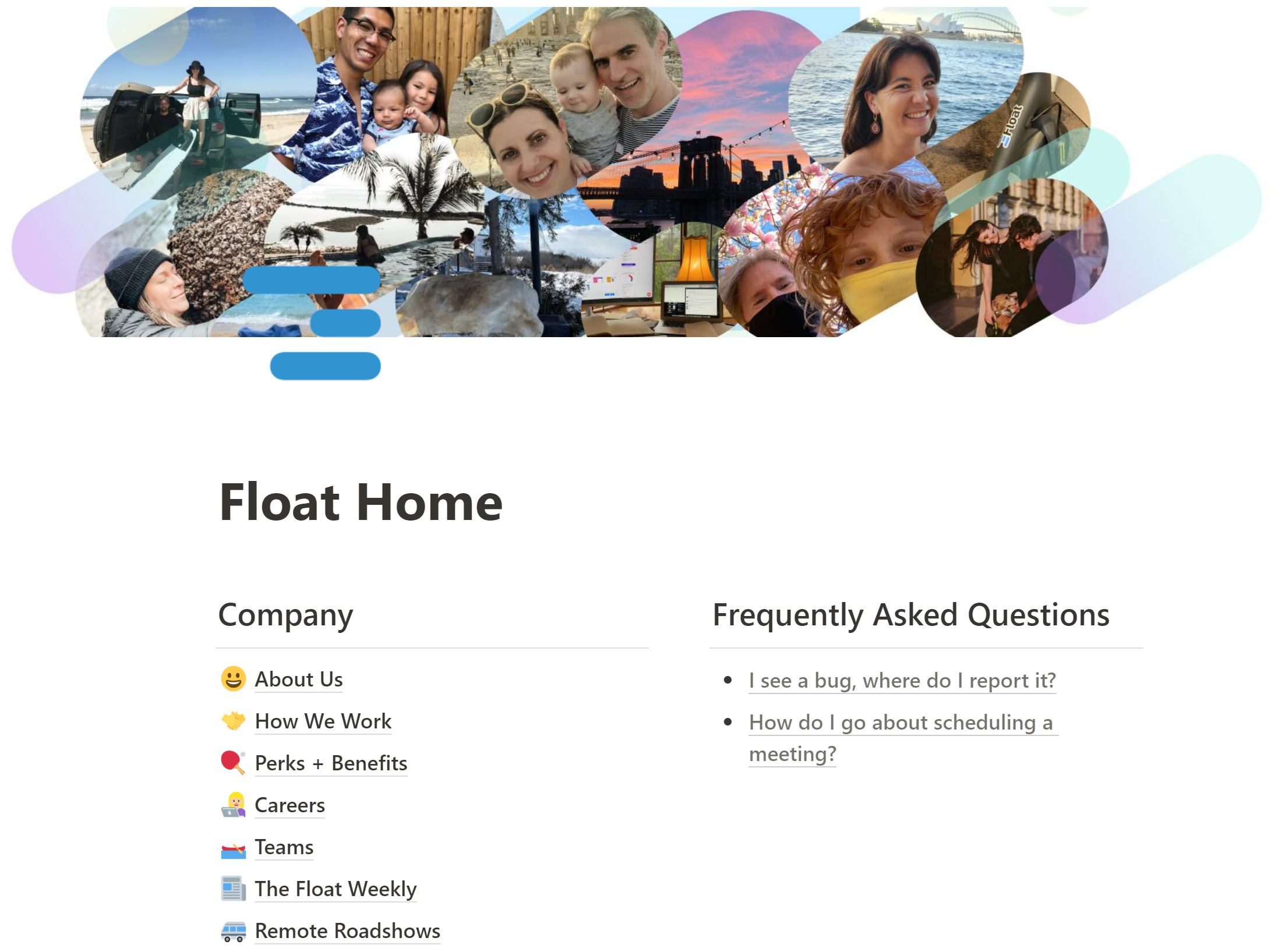 Hiring for remote-first: Finding the right fit
We've worked hard to define this way of working and share our story as one of the top options for talented folks looking for a remote role. We've observed over time that these unique traits that set us apart are also some of the most difficult to assess fit for during the interview stage.
In most instances where it hasn't worked out for a new team member, they realize that, in practice, this way of working isn't for them. And that's okay. We know our culture doesn't suit everyone. During my career in advertising, life was work, and work was life; we'd start at the office at 8:30 a.m. and finish at a bar at 11 p.m. For many—especially those early on in their careers—I'd advocate for that kind of experience.
We invest a tremendous amount of time upfront and go to great lengths with our job descriptions and interviews to paint the fullest picture of what to expect working at Float. When a good day of work is done, we clock off and cherish the time we get to spend with our family and friends. We don't set irrational expectations based on a false sense of loyalty. We are a team of incredibly talented people working together to execute our vision. We respect one another and value the joint success that propels our progress.
Getting started: Setting up for success
Starting a new role is tough, no matter the circumstances. Starting a new role that's 100% remote—often in a different time zone from most of your team—is enough to drive up the anxiety levels of any new starter.
We've doubled our team size this past year, so we've taken the opportunity to learn with each new hire. Our talent team meets with each new starter early on and asks them things like: Was anything in your onboarding unintuitive? Were any processes unclear or confusing? Did anything take longer than expected to set up? We then bake these learnings into our future onboarding experience. Above all, we've learned that it's always best to overcommunicate early on.
Today, the onboarding process includes sharing a personalized welcome page before the person starts, which comprised a checklist of items they can expect to achieve on day one, week one, and throughout the eight-week onboarding journey. We pair new starters with an onboarding buddy—a peer who checks in regularly and can help answer any questions. Everyone also matriculates at Float Academy, a two-week online course that includes documentation, videos, and opportunities to interact and learn (including time reviewing our inbound customer support messages).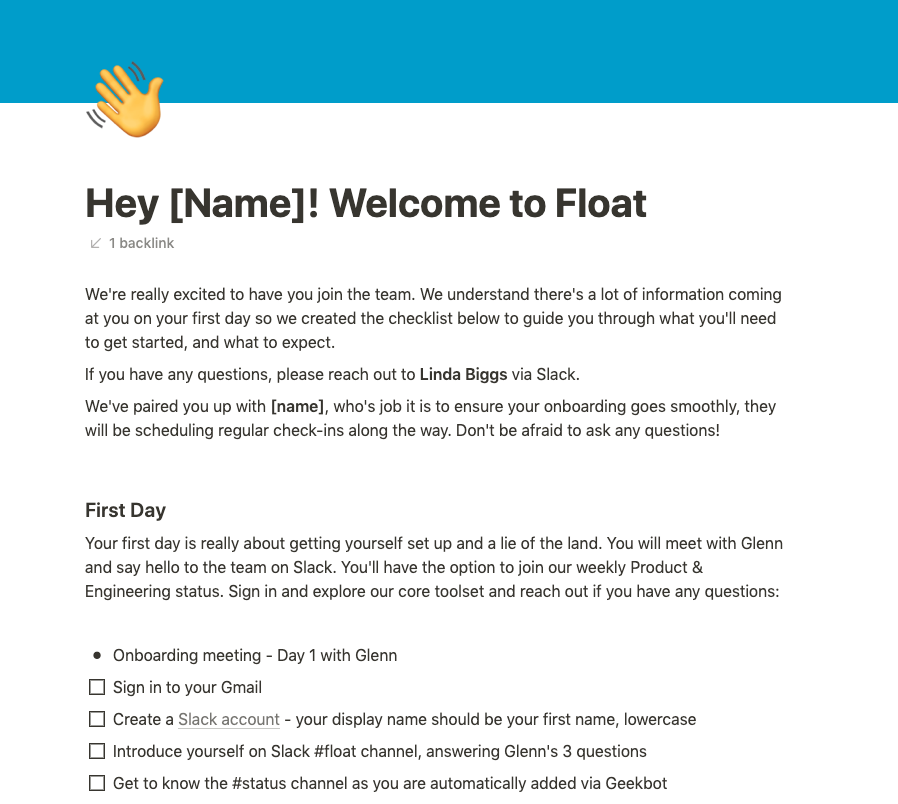 In a remote-first, async environment, I've observed that there is never a lack of things to work on; it's quite the opposite! Once new team members have familiarized themselves with our Notion content and completed the onboarding checklist, they're packed to the brim with ideas and things they can work on. It's a manager's role to narrow their focus and help them prioritize.
As managers, building trust in a fully remote team is arguably one of the toughest challenges starting out and yet also one of the core tenets for a successful working relationship. When we started Float, everyone reported to me. I'd often get frustrated when new starters didn't meet my expectations, constantly niggled by a perception that they just weren't getting it. They'd write long explainers to problems when I expected brevity. They'd send me a major delivery at 6 p.m., asking for feedback that day. Over time, I've realized this was entirely my fault, as I hadn't set expectations for how I work. Those poor new starters were forced to spend months in trial and error loops learning my ways.
Today, I share a manager README. Within it is an overview of how I work and personality traits that may not be intuitive or easily learned. My goal is to help jumpstart the relationship and build trust. It's a credit to everyone that's worked with me through the years that this document now exists. ​Here it is if you're curious about creating your own.
Making the leap to remote-first: Operating above the line
Perhaps your team has gotten a taste of remote work throughout the pandemic and found they overwhelmingly prefer it. But as their leader, you're reticent to switch from the office to remote-first.
In the early days of Float, we'd spent an awful lot of time convincing engineers to work for us. And for those who committed, I'd spend the rest of my time worried they weren't committed enough! Are they online today? Where was that delivery they said they'd deliver last Friday? Why is this feature so buggy? Frustration would turn to anger and translate to terse communications. Zooming out, it was clear this was no way to build a healthy and sustainable culture.
Jim Dethmer talks about the concept that, as a leader, you're either operating above the line or below the line. When you're below the line, you're in a state of threat—contracted. You apply fear-driven motivations, like anger, guilt, and shame. This approach can deliver short-term rewards like orders being followed, but it leaves a lasting and toxic residue. Most leaders I've encountered in my career operate from below the line. The office is the perfect stage for these negative motivations to thrive.
When you're operating above the line, you're open, curious, and committed to learning. You seek win-win situations and consider the outcome over ego. So much of my personal development has been about self-awareness and reflecting on my motivations. The practices of remote work and async communication are a reflection of your ability to trust.
So start by asking yourself: Do I trust my team? Can I operate above the line?
If the answer is yes, and you can embrace a shift to fully remote and async communication, I believe you already possess the cheat codes necessary to win big and build a lasting company.
---
Get exclusive monthly updates on the best tools and productivity tips for asynchronous remote work
Join 100,000+ readers globally