How We Manage Exchange Rate Fluctuations as a Remote Company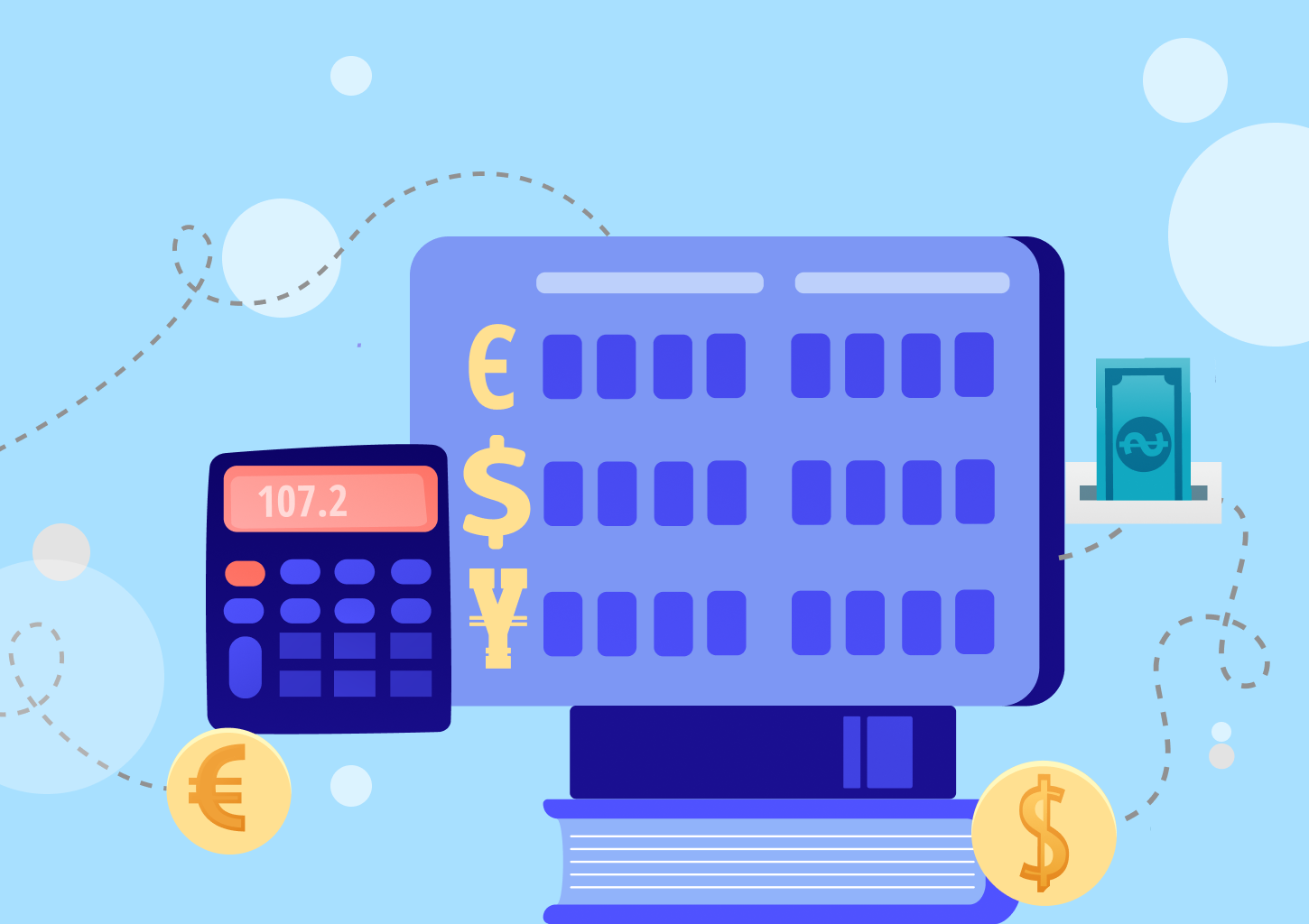 Today, we've introduced a make good exchange rate bonus for team members who experience an on-average drop in their monthly compensation over a 6-month period.
As a US-based company, our operations are ultimately pegged to the US dollar, with revenue and benchmarked compensation both in USD. If you're located outside the US, that means the currency exchange rate directly impacts your compensation at the point of processing.
Let's say that Sarah lives in Melbourne, Australia, and earns $10,000 USD per month working at Float. Depending on the day her payment was processed last month, Sarah may have lost up to $759 as a result of exchange rate fluctuations. Her income could end up being 6% less based on factors that are completely out of her control!

Consistency and predictability in take-home pay are important. We all have fixed costs and bills to pay, so what seems like small differences now can add up to big differences over time. So how do we reduce Sarah's downside risk over time, while ensuring she continues to benefit if her local currency strengthens?
Compensating for negative exchange rate impacts
When you start at Float, we track the actual exchange rate processed per pay period via Wise. For consistency, we process payments on the same day (or the next business day) of each month. If the exchange rate drops the following pay period, we record the difference. We compare the rate you received to the average of the previous periods continuously over a 12-month rolling average.
Twice a year, we review the total balance of (up to) the prior 6 pay cycles. If a negative balance has accrued, you receive that amount as your make good bonus. In case you're wondering, any positive exchange rate gains are already yours to keep!
Changing how we handle processing fees
Our operations manager Georgie noticed that Wise international transfer fees were adding up for our team, equating to roughly half a percent of the amount transferred (i.e., $50 on a $10,000 payment).
Wise fees are automatically deducted from the amount a team member receives each pay period, so we've decided to track those fees too, and include them in the total bonus issued to the team member.
How this works in practice
Let's circle back to Sarah, who lives in Melbourne and takes home $10,000 USD per month working at Float. Here's how differences in her monthly pay might look over 6 months.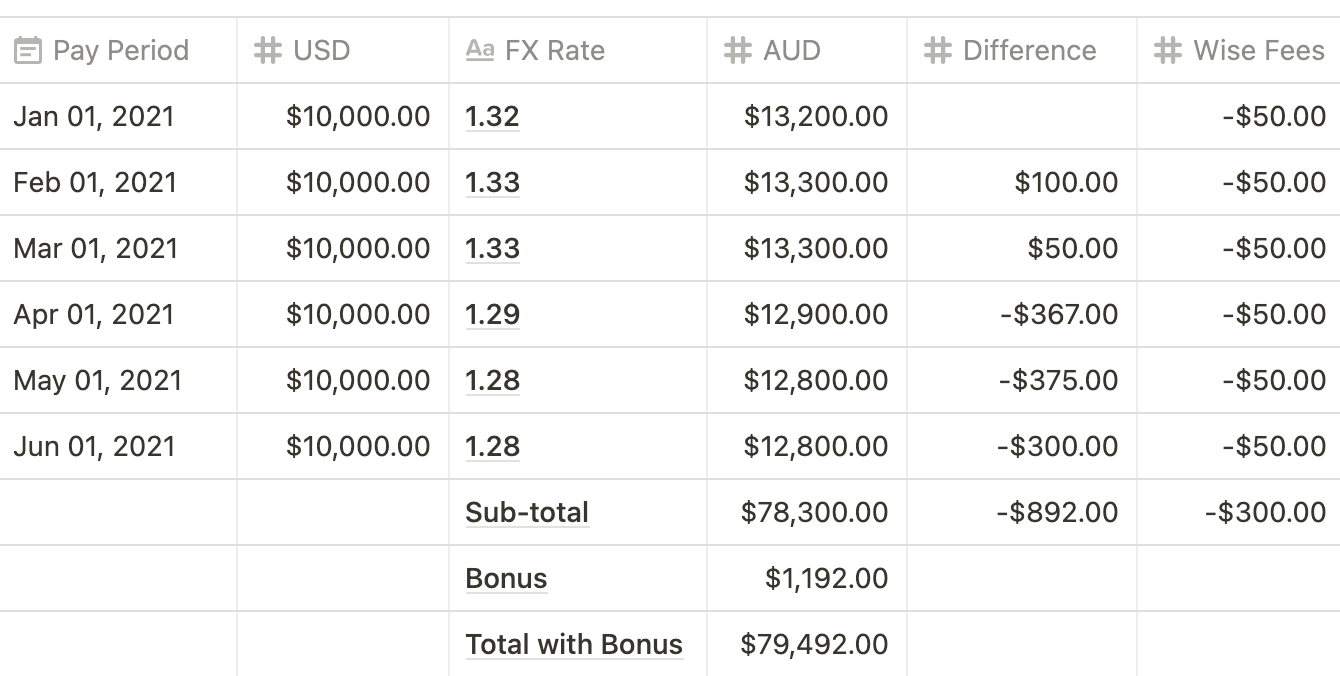 At the end of June, Sarah has accrued a negative balance of $892 and Wise fees of $300 for the last 6 pay cycles. Our make good exchange rate bonus will see that she receives an extra $1,192 in her next paycheck!
Of course, this formula isn't perfect. We can smooth out bumps in the road, but we can't flatten them out entirely when there's a sustained downturn in a team member's local currency. Fortunately, by anchoring to the US dollar across the course of a calendar year, we haven't seen any evidence of this becoming an issue for our team.
---
Want to join a global remote-first team, and work with a talented group of folks across 8 countries? Check out our latest open roles.
---
Get exclusive monthly updates on the best tools and productivity tips for asynchronous remote work
Join 100,000+ readers globally