How to Deploy Resource Allocation as Your Agency's Secret Weapon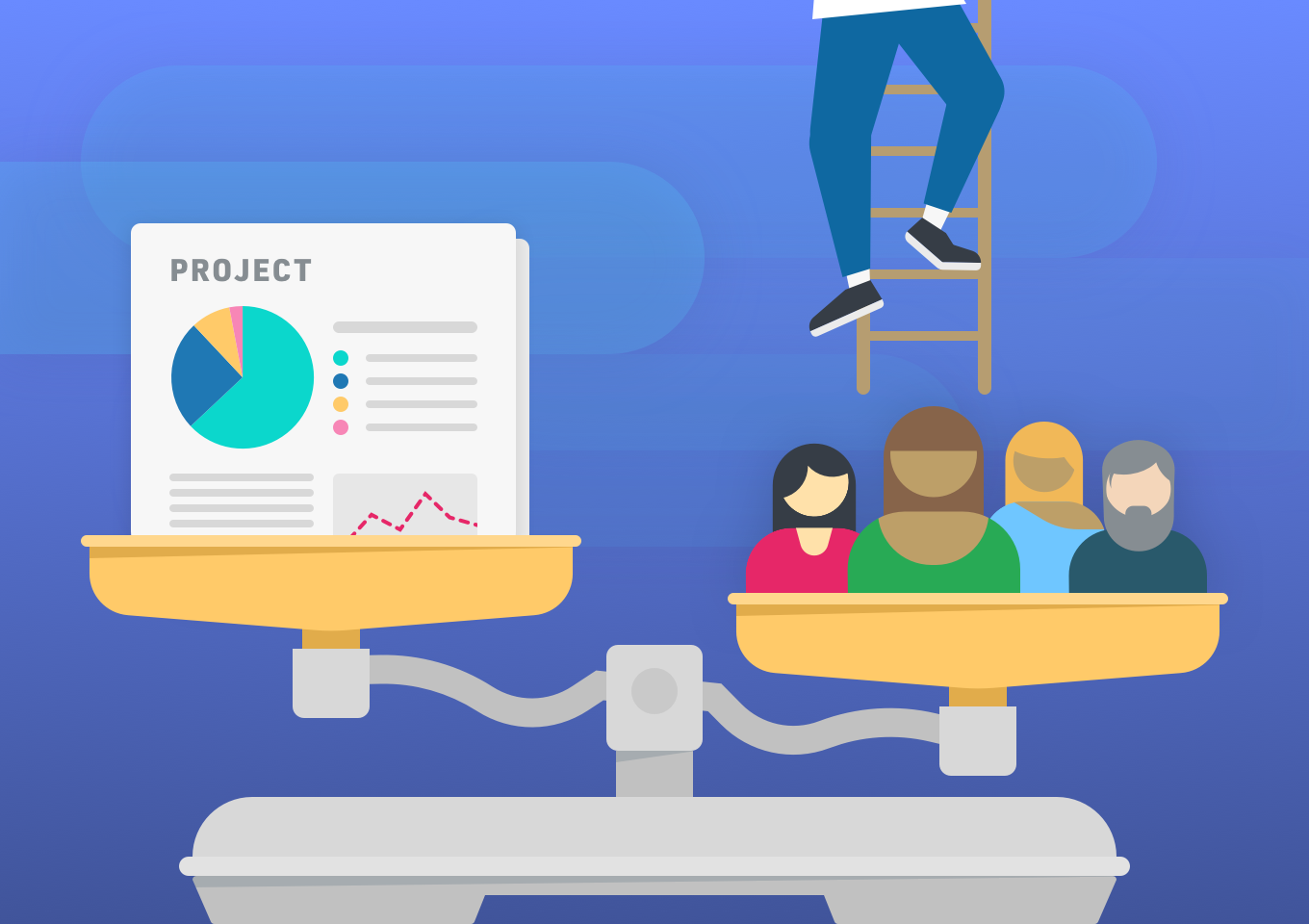 Delivering projects on time and on budget is the number one goal for creative agencies, and at the heart of every successful project is the most important resource an agency has—its people.
On paper, resource allocation is the process of assigning and managing assets to support a team's projects and strategic goals. If we break that down further, resource allocation means matching your team members skill sets to the right tasks and ensuring you're able to  execute every project in your pipeline.
Easier said than done, right?
If nailing resource allocation isn't one of the main goals for your project managers, it definitely should be. 80% of creative marketers feel overworked and understaffed at their current job, and one in six are actively looking for new employment because of it. Numbers like those should send up a red flag to creative leaders everywhere, and serve as evidence that they need to find a better way to allocate their team's time in order to avoid burnout and turnover.
In this piece, we're going to look at:
The nuts and bolts of resource allocation
5 ways to build a resource allocation strategy within your team
Let's dive in.
The nuts and bolts of resource allocation
As mentioned, people are at the core of any creative agency and they are your most valuable resource.
Your team's skills and knowledge are what drive your business's engine, and without them, your agency could not function.  
Every project on a creative agency's calendar (from product launches to building websites and brand campaigns) requires organizing the right resources in the right way to maximize efficiency. The primary resources a project needs to get from beginning to end can be broken down into two categories:  
People: A team's designers, writers, developers, contractors, and others who possess the skill sets to get projects done. They are an agency's most crucial resource.
Time: The total amount of time it will take for a project to be completed, from start to finish. While the end date of the project may already be decided, you can divide it up into time blocks and implement goals to ensure it stays on track.
Allocating your team's time efficiently requires a concrete game plan. If a project hits a speed bump, handling and allocating resources effectively can make all the difference when trying to steady the ship. For example, managers who can accurately forecast resource needs can help steer clear of common issues like schedule clashes and overbooking, which have a tendency to bubble up during a project.
Project managers can avoid these project-sinking scenarios by allocating resources smarter. A resource management software like Float lets you look at all of the projects in your pipeline and see a live view of your resource capacity, which helps your team forecast  the number of new  projects that can be worked on in the future.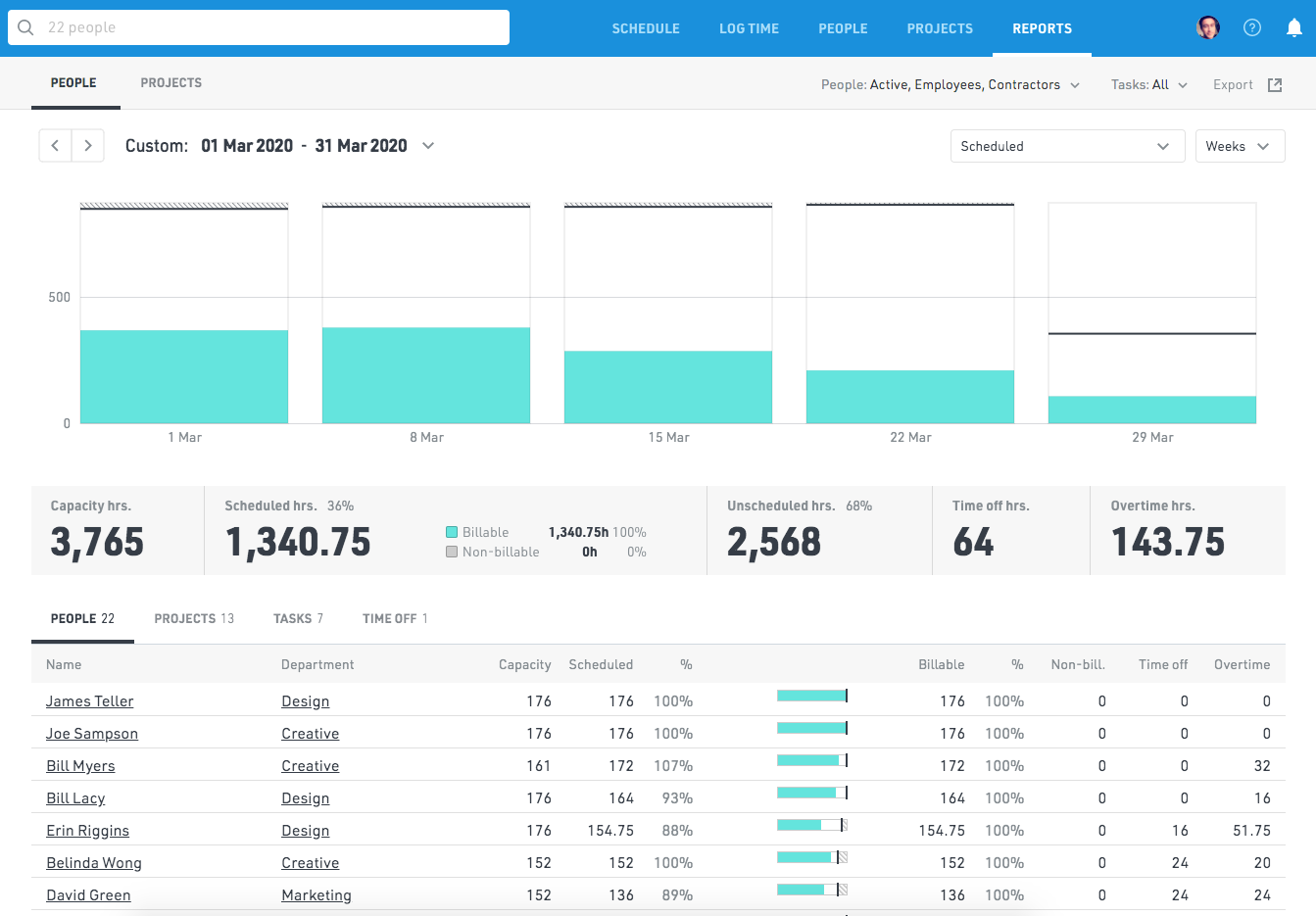 Using Float's filter, project managers  can get a birds-eye view of their team's capacity based on:
Capacity hours: The total working hours per day multiplied by the number of working days for each person in the time period
Scheduled hours: The total number of task hours assigned in the time period (billable hours + non-billable hours).
Billable hours: The number of assigned task hours from billable projects in that period.
Non-billable hours: The number of assigned task hours from non-billable projects in that time period.
Unscheduled hours: The number of hours available to be scheduled.
Detailed forecasting not only gives project managers the data they need to make vital resource allocation decisions, but it also helps those resources work more efficiently without increasing the chance of burnout.
5 ways to build a resource allocation process within your team
If you are not already familiar with the Project Management  Triangle, it's essentially a diagram that shows how scope, cost, and time can affect quality.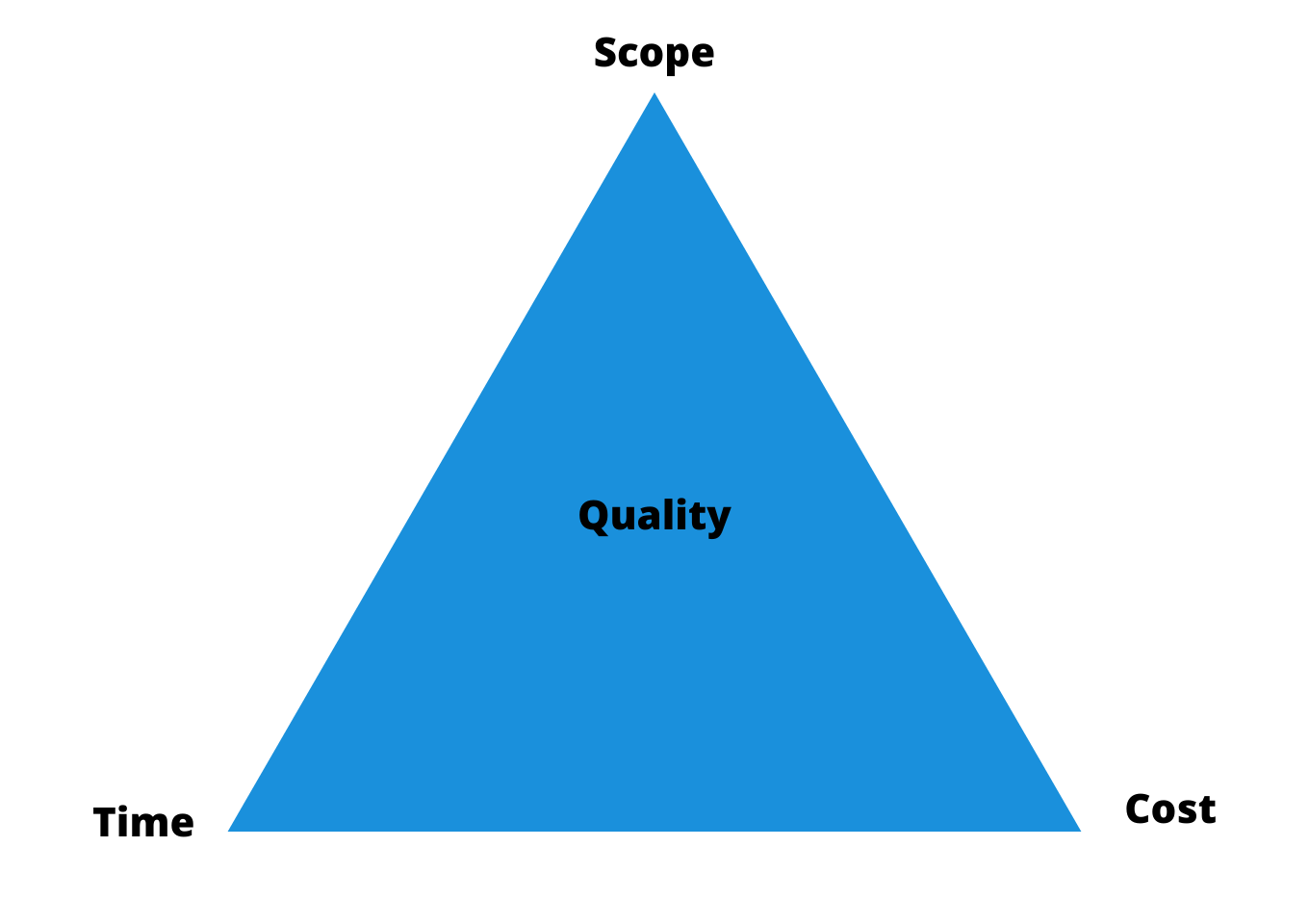 If we use the triangle as a metaphor for how a project manager should look at their resources, visualization is key. Project managers need to be able to allocate resources in such a way that ensures fairness and quality, while also taking into account factors like project limitations and budget constraints.
For example, if someone on your team has booked time off halfway through a project, it's the  project manager's responsibility to figure out how it will impact a project's deliverables. The person's absence should be visible on the project schedule, so that any affected tasks can be reassigned to other resources, or the timing accounted for in the overall workflow. Even the best-laid plans are likely to hit some speed bumps along the way, which can greatly impact the efficiency of your team.
Here are 5 ways resource allocation can get your agency working smarter—not harder.
1. Get to know the availability of your resources (ahem, people!)
First things first, knowing your team's availability top to bottom before a project kicks off is crucial to its success.
It's likely that your agency is juggling multiple projects at once,, and managing your team's overall availability as well (sick leave, time off, public holidays, etc.).
Knowing how many people are available to work on a project can make a difference in getting it delivered on time, and on budget. According to McKinsey, a fundamental goal of resource reallocation is for an organization to make moves as opportunities shift. To overcome internal problems with your most important resource (your people),Yuval Atsmon suggests:
Clear communication to your team that dynamic reallocation is a priority and that decisions are final unless there is a material external change
Creating a common language around resource reallocation that integrates it into the culture of "how we do things" and stresses its importance in realizing growth aspirations
Considering organizational changes to create more flexibility in your team, such as creating shared resource pools or making it easier for your teams to cross-collaborate
Your team is diverse and flexible—use them wisely!
2. Don't overload your team
Allocating resources in a smarter way helps avoid team burnout, which can be a major roadblock for agencies.
Example time.
Let's say that a project has landed in your agency's lap, and your senior designer has already got a full calendar for the rest of the month. Instead of overloading them, a project manager can look at the availability of all the designers on the team and find someone that has a spare spot on their calendar. Not only does this help plug the holes in your team's calendar, it also helps prevent burnout by better workload management. If you identify a skill gap in your team, you can attempt to upskill other team members or look to hire additional staff.
Chicago advertising agency Mosaic uses resource management software Float to plan and schedule their team across multiple projects. Project manager Sheila Sexton says that using a dedicated resource allocation tool helps them stay on top of everyone's scheduled workloads, and make adjustments where necessary to prevent anyone from being overworked or double-booked.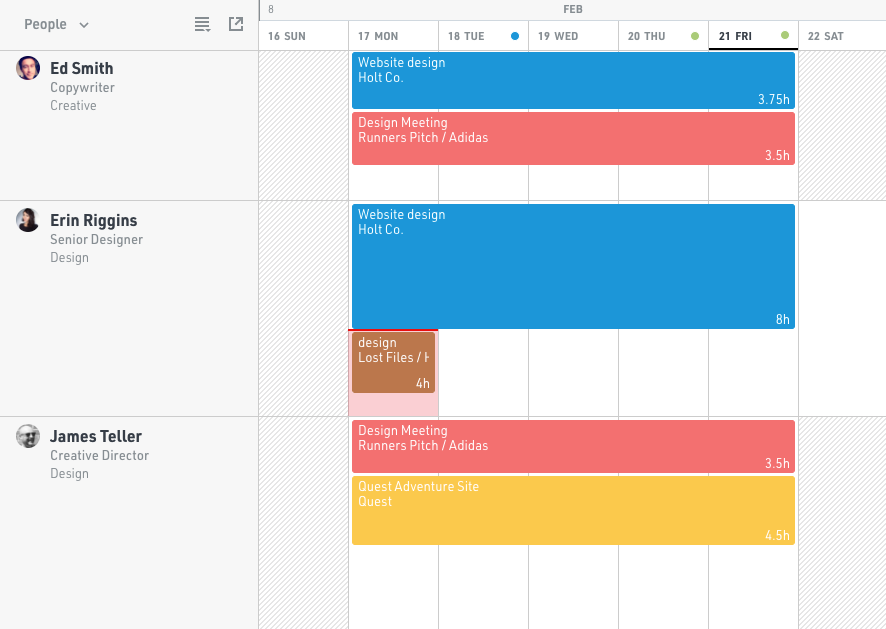 While it's easy to assume that your team can deal with scheduling conflicts on their own,  sometimes it's better to let a project manager steer the ship. 🚢
3. Start time blocking your team's calendar
When you consider that the most important resource an agency has is its people, it makes sense that managing their time is paramount to successful projects.
The first step is to estimate how long it will take your team members to complete each task assigned to them on a project. By figuring out how many hours a task will take, it's easier to visualize how they will slot into your team's calendars based on their workload.
The term for this is time blocking. Time blocking not only allocates tasks directly into a team member's schedule, it also prioritizes them. Using this strategy, project managers can estimate how long a task will take a creative on their team to finish, and block out that amount of time on their schedule so that it's their only focus.
If you think a design brief should take a creative roughly 2 hours to complete, add the task as a block into their calendar..  If your estimate is off for some reason (perhaps the client changed their mind about something) all you have to do is adjust the team member's schedule so they've got more time to get it done.
Pro-tip: The secret weapon to effective time blocking is resource allocation software. Software makes it easier to organize projects and tasks and tracks how long it takes for team members to complete them. If you notice the scheduled time for tasks isn't quite right, you can adjust and reallocate your resources along the way.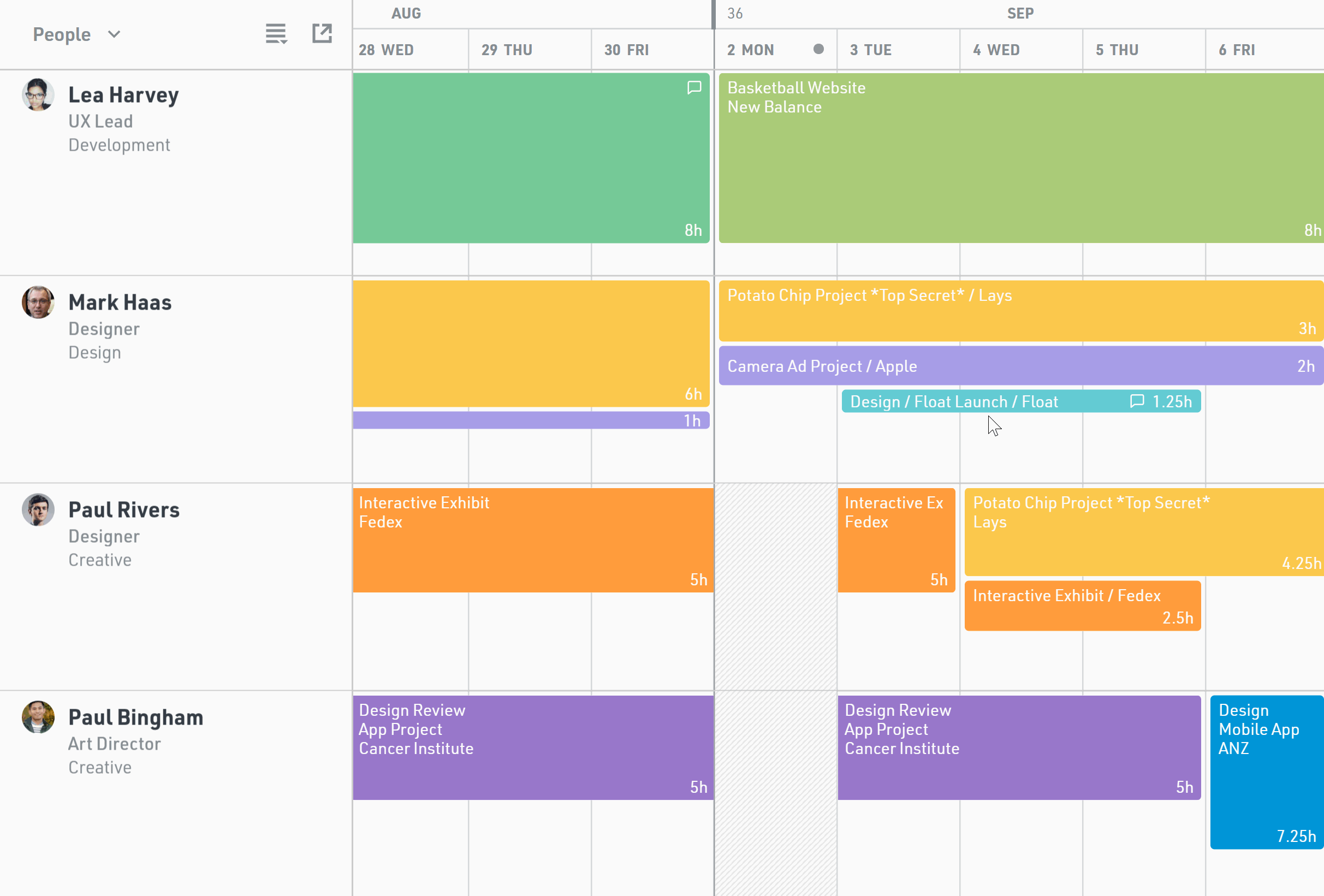 4. Using the right tools for your team's needs
Keeping track of everything your team is working on is no easy task, which is why you should use resource allocation software to help shoulder some of the burden. With it, project managers can put things like budget tracking on autopilot, while keeping a close eye on their team's calendars in real time. Software helps create a level of transparency that meetings and whiteboards simply can't.
Yet for a lot of agencies, choosing the right tools for a tech stack can quickly become overwhelming. Instead of picking a tool based on its features list (or marketing budget), you should choose the tools your team actually needs to complete the task at hand.
Erin Ward is a studio manager at web design agency Mixd, and is responsible for managing an ever-expanding team and ensuring all of their studio projects are delivered on time. While one of her strategies is to provide the team with an "endless supply of homemade cakes" (jealous! 🍰), she also says that keeping projects on track comes down to their agency operations and using a dedicated planning tool (in their case, Float) to allocate project resources.
"Team visibility is important for us at Mixd. We can see at a glance where our resources are tied up, both in the immediate and near future, which is invaluable when it comes to planning future work. We need a simple tool that doesn't get in the way of this important part of running a busy studio. For us, Float is exactly that."
Float is software that's designed specifically for resource allocation. It can work hand in hand with other software like Teamwork Projects using a built-in integration. Project managers can plan tasks in Teamwork, and then use Float's visual calendar to allocate them based on their team's workload. As the calendar gives them an overall idea of their team's schedule, it's easier to see who is maxed out and who has the capacity to take on more work.
Every time a team member completes a task (in either platform), it's updated automatically in both, meaning you get the most up-to-date view of how your projects are progressing.
The number of different project management applications available is staggering, but picking the right tools to fit your business needs is certainly worth the time and effort.
Pro-tip: Want some help picking the right tools for your team? We've written an in-depth guide to choosing the right resource management software.
5. Run a post-project evaluation
Finally, conducting a post-project evaluation is a vital step in figuring out if your resources are being allocated effectively.
At the end of every project, host a post-project evaluation meeting with your team to see what worked, and more importantly, what didn't work. Some basic post-project questions to consider are:
Were there delays or setbacks during the project? If so, what were they?
Did your team handle their tasks efficiently, or were they overloaded?
How did the team communicate with the client throughout the project and was it managed effectively?
Were the details of the project, such as the scope and deadlines, clear?
Did departments cross collaborate and share resources when the opportunity arose?
What areas could be improved for future projects?
If you're using resource allocation software, it's easy to pull data and see what roadblocks you hit, and if the estimated hours allocated to your team matched up with the actual project lifecycle.
Don't hold back in these meetings—it's crucial everyone involved is open and honest about the triumphs and mistakes of the project. Doing so will help your project managers (and the rest of your team) plan and predict the needs of future projects more effectively.
Smarter resource allocation helps empower your team
Managing resources effectively can make or break any project. More importantly, it can keep your team (again, your most important resource) from burning out.
Resource allocation may not be rocket science, but it's far too often overlooked by agencies in terms of its importance. Whether you're a team of 2 or 200, allocating your resources successfully depends on your ability to identify and utilize your team's individual skill sets, and manage their availability productively. If you don't do so correctly, it's nearly impossible to deliver projects successfully.
With the right tools and the right resource management in place, it's easier than it's ever been to keep  your team happy and deliver successful projects.
Looking for a tool to help your team allocate resources? Join the 1000's of creative agencies and teams that manage their remote teams using Float. Start your free trial here!