Great Customer Support Is More Than Just Answering Tickets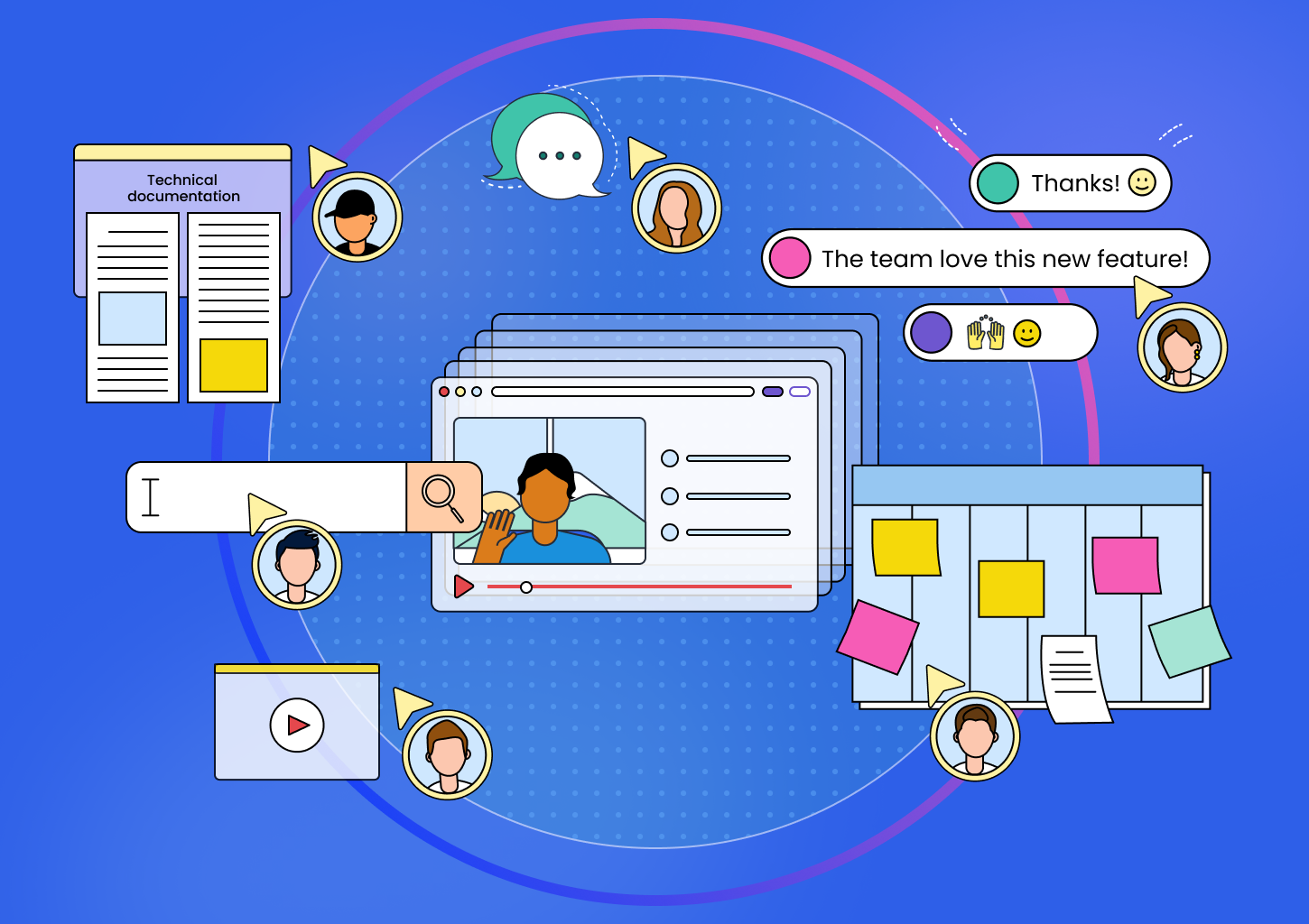 I'm the type of customer who when I have a question or issue with a tool I'm using, I will typically avoid contacting customer support at all costs. Which is a funny irony given that I lead the customer success team at Float!
The fact is, I grew up on the internet. This has led to my stubborn willingness to go out of my way to solve problems using the powers of a search engine before I even think about reaching out to a live human for help. Most issues don't take that long to self-solve, especially with easily discoverable technical documentation, helpful videos to accompany written content, and the plethora of solutions crowd-sourced on public discussion boards. Call me geeky, but I actually feel satisfied when I've been able to answer my own questions—that admittedly I'm only able to do thanks to the guidance of self-serve support.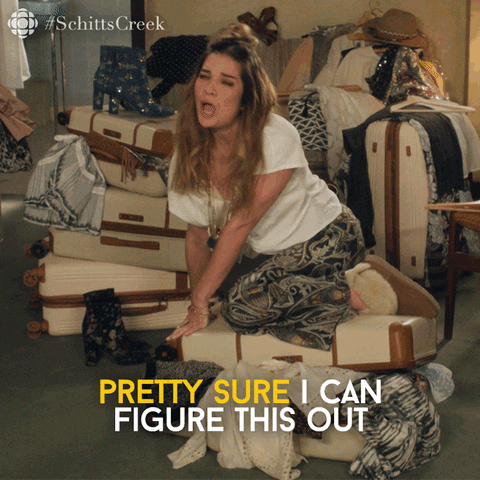 When people think about the role of customer support teams, it's common to picture email inboxes and CRM tools filled with tickets from frustrated users. While that may be true to a degree, nowadays, customer support encompasses so much more than just answering tickets. It's about helping customers get the most value post purchase, and enhancing their product experience.
The evolution of support
Customer support plays a vital role in a product's user experience from the get-go, whether or not a person ever reaches out for help or not. As products have evolved, so have customer expectations of the overall user experience. In some cases, this experience is as significant as deciding whether or not a product's features serves the long-term needs for a business.
Tickets are just one, and still important, part of the customer experience for support. Today, it's all the avenues I (and other hardheaded users) take to solve issues on our own that are also part of the services a support team provides. Whether I access a discussion board, watch a video, or read technical documentation, this is all part of a sophisticated information architecture system created and moderated by a support team.
These behind-the-scene services help make a product's customer experience feel seamless and intuitive.
Human support as a service and self-service as a product
While both human support and self-service are part of the responsibilities of a support team, they serve fundamentally different purposes.
At its core, human support helps bring your company's brand values to life and serves as the first line of defense for assisting customers with issues. It's also where a team can learn more about customer needs and champion feature requests that help mold a product's roadmap. Ironically, even the most intuitive products are supported by a support team who help users understand how a product works and its value. This support is a service layer that adapts with the product and always runs alongside it.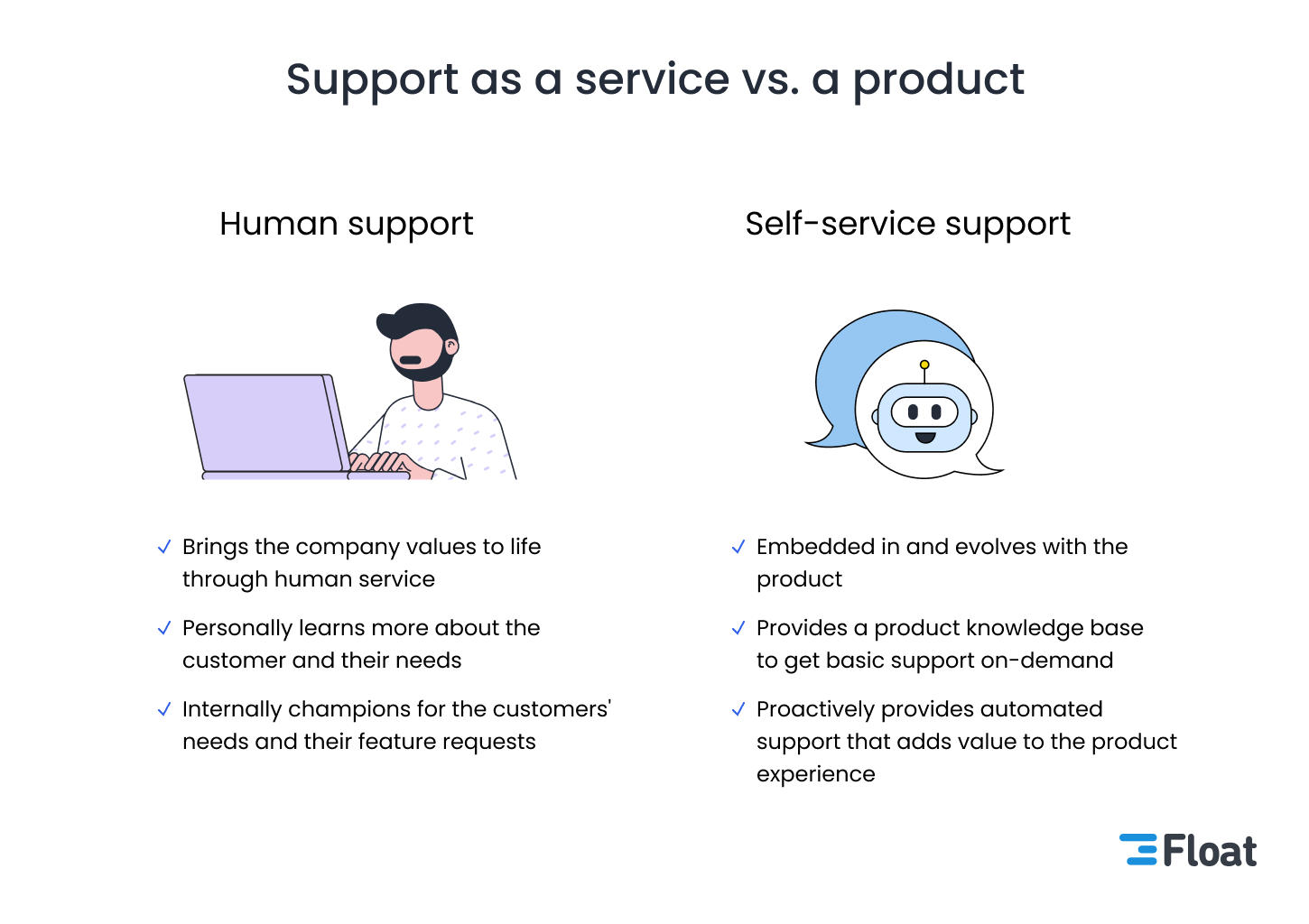 Self-service is the customer support embedded in the product itself and is iteratively improved upon just as the product is. It might start with a standard knowledge base with instructions on utilizing the tool at a basic level and help with the first hurdles in onboarding a new user. Then, as the knowledge base evolves and user need patterns are identified, the opportunity arises to serve customers content before they even know they'll need it. In turn, the stickier your product can be by providing a seamless user experience. We think of this as proactive vs. reactive support.
For example, some product features might be known internally to increase your product's overall value; however, they may only be discoverable by the customer if they're explicitly searching for the solution. With self-service, you're able to introduce these product features to the customer when it's relevant based on their needs, i.e., when it's most important or convenient for them to know. In a perfect world, self-service can exist in an environment where the customer is provided knowledge and answers before they even know they need it!
Self-service as proactive support vs. reactive help
The analytics and data we receive from support tickets let us see where users most often need help, the language they use to seek it out, and the most successful content in solving their requests. With this we can build out a map of resources that enhance the product by adding value where customers need support the most.
Self-service support enables the user to go through the entire product experience—from the initial purchase and activation, through onboarding and expansion, and even to the closure of the account if necessary—without ever having to interact with an actual human. Embedding self-service in this way empowers the user to make the most of their time by having their questions and needs preempted and proactively supported.
Focus on processes over tools
Before we start to picture support teams being replaced by fancy tools and algorithms, it's important to recognize that humans will always be at the core of a product's support. At a basic level, your support team needs to respond to inquiries and solve problems. As the volume of tickets and complexity of problems increases, you can turn towards automation and solving for inefficiencies in the workflow.
Most of us have probably experienced the frustration of a support chatbot solving (but not really) a support inquiry. Rather than a direct replacement for your support team, automation can be helpful for simple tasks like setting ticket time schedules or segmenting support tickets so they're assigned to the best person on your team. Building out a self-service model can greatly improve the customer experience, as long as it's designed to work alongside your team.
Growing teams and roles incrementally
Once you've got a solid team helping customers through any hoops and hurdles, it's time to build out the self-service piece of support. Specifically, the type of self-service that a customer can access on their own and get answers from proactively.
Intercom does a great job providing our team with a conversational support funnel with data highlighting the split between users seeking human support or the self-serve support model.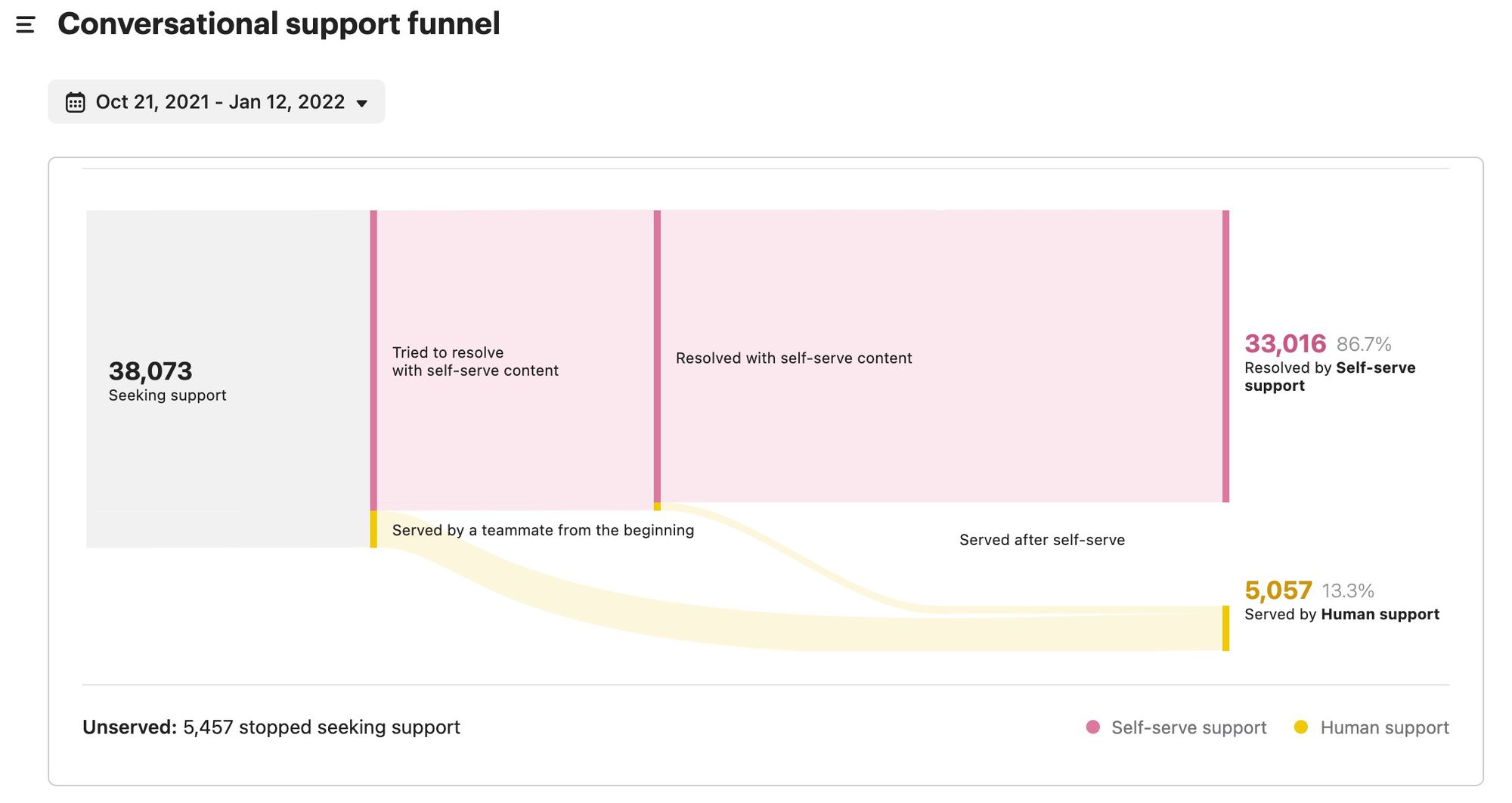 This year, we're continuing to invest in improving our self-service support offering with the following initiatives:
Providing relevant content before it's asked for
Growing existing content with additional mediums
Adding value through the lifetime of the account
Implementing automation wherever possible
While we have a good amount of documentation on using Float already, our focus now is to fill in the gaps when people search for content, can't find it, and open up a support ticket as a result. We're also starting to invest more in educational topics like guides on resource management and how to make the most of your team's time. We're passionate about providing support in the best way possible—which may mean trying new mediums like webinars, videos, or visual explainers.
All of our support content is an integral part of the overall customer experience, and it helps us proactively assist our customers in a way that is relevant, convenient, and, ultimately, valuable to them.
Support adds value beyond solving tickets
When a self-service support system is humming, many customer issues are solved quickly and proactively, without the need for any human assistance. In turn, your support team can focus their time and energy on adding value to the customer experience and helping teams get the most out of using your product.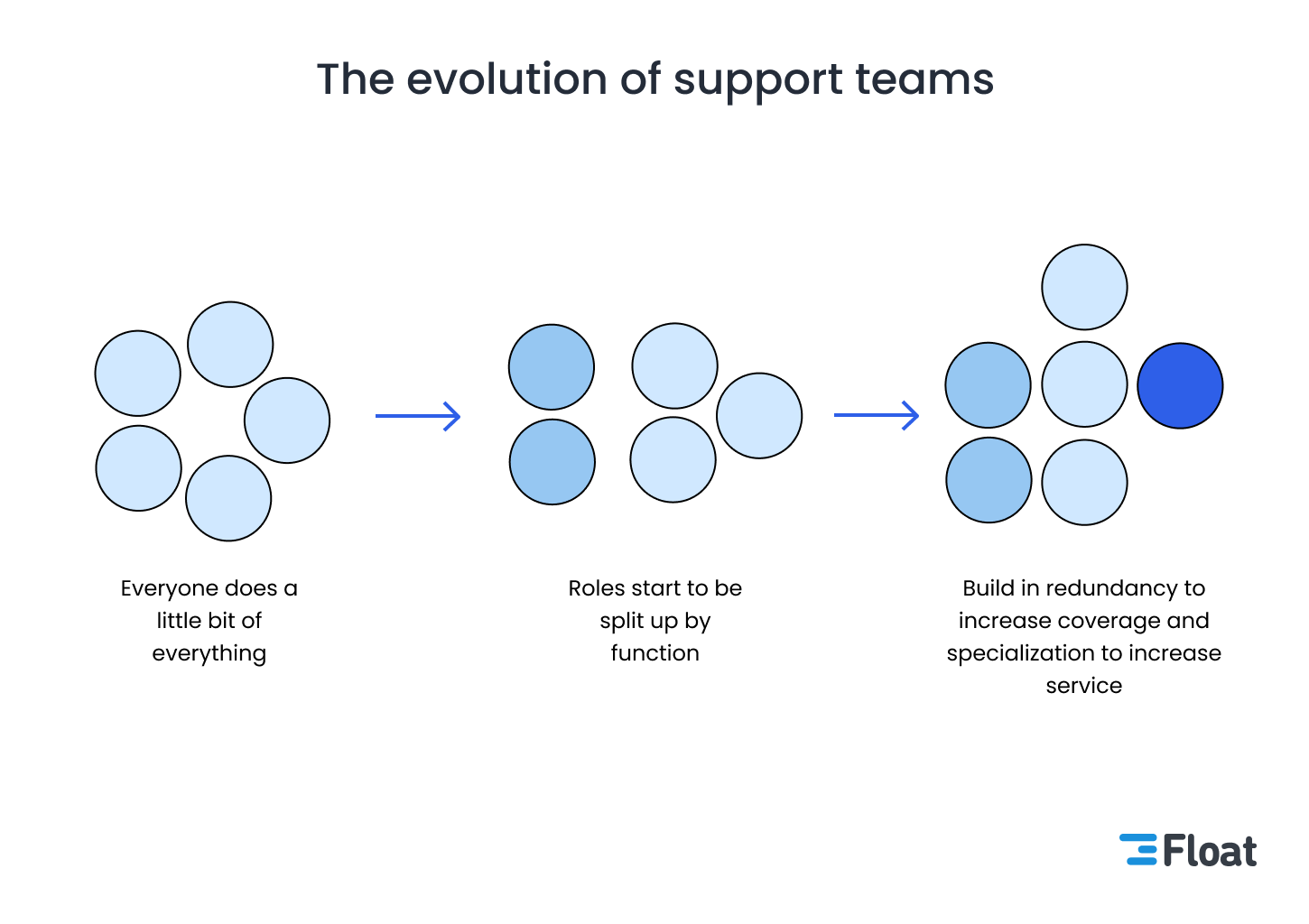 The next evolution we're working towards is the specialization of roles and responsibilities that will enable us to scale and deliver more value to our customers. This also means helping our customer success team dedicate more time to learning specific skills and doing what they do best. Check out our open roles on our careers page.
We're committed to building a thoughtful customer support experience that proactively embeds value within Float (as opposed to reactively responding to tickets). The end goal is a best-in-class user experience that anticipates customer needs and serves them solutions when it's most relevant and meaningful to do so.
Our mission is to help teams make the most of their time.
---
Get exclusive monthly updates on the best tools and productivity tips for asynchronous remote work
Join 100,000+ readers globally