Float brings the most powerful set of resource management features together in one place to make scheduling your team's time faster, easier, and more efficient.
---
If you're new to resource management software and trying to figure out where Float fits into your existing workflows and tools, we've got you covered!
We know you're probably already using other apps to manage your projects, and we're not here to replace them. Float works with your current suite of tools—including calendars and project management apps—to give you a combined, bird's-eye view of your people, projects, tasks, and time.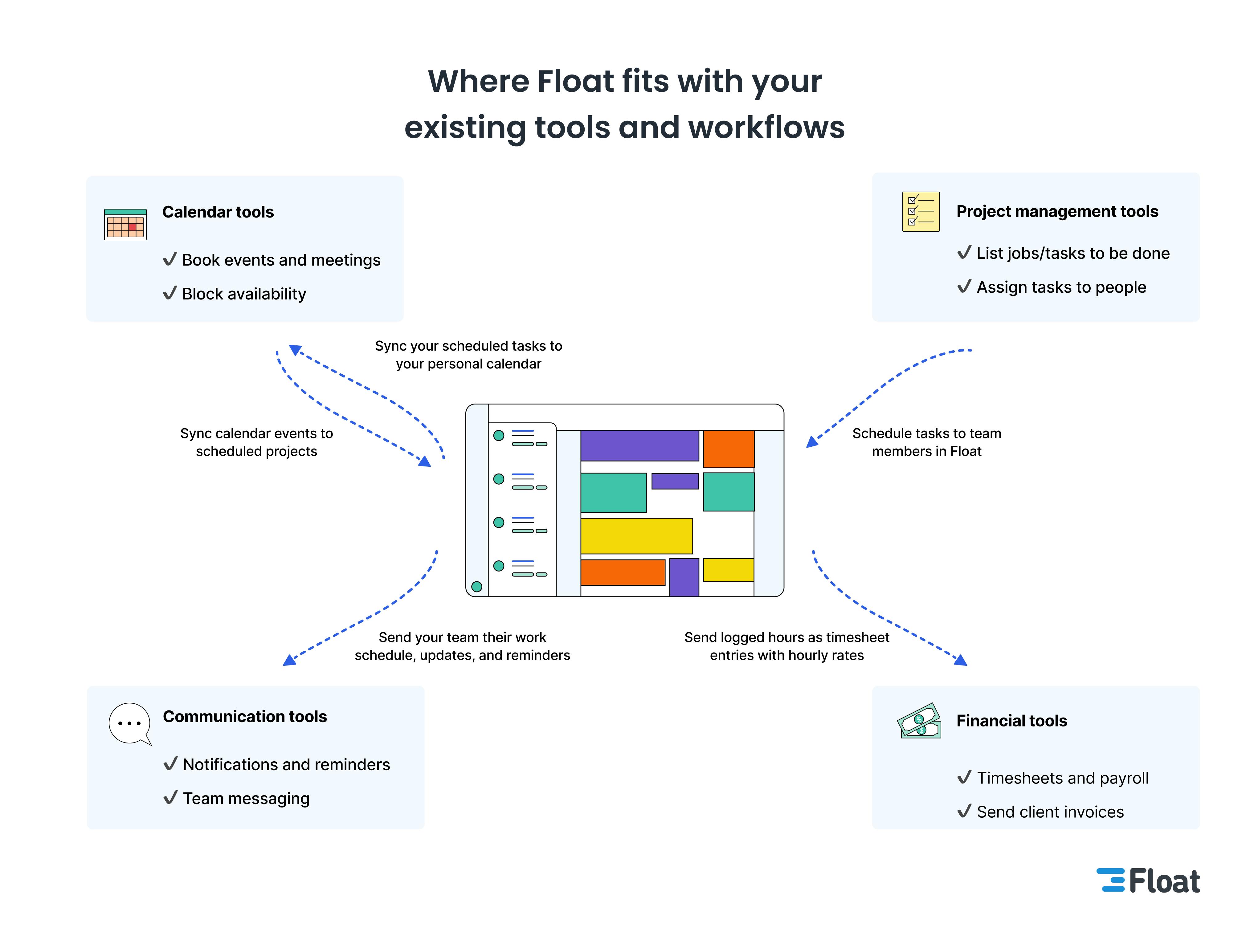 This guide will walk you through the steps to make Float your single source of truth. Once you're set up, you can manage your team's workload more efficiently, plan projects faster, and keep everyone in sync effortlessly.
Centralize your people and their time into one live schedule view
After you've added your team to Float, you can set their availability at both the team and individual levels. No more searching through multiple tools and calendars to confirm availability or wondering why someone isn't online today. For a single, accurate view of your team's capacity, check the schedule in Float!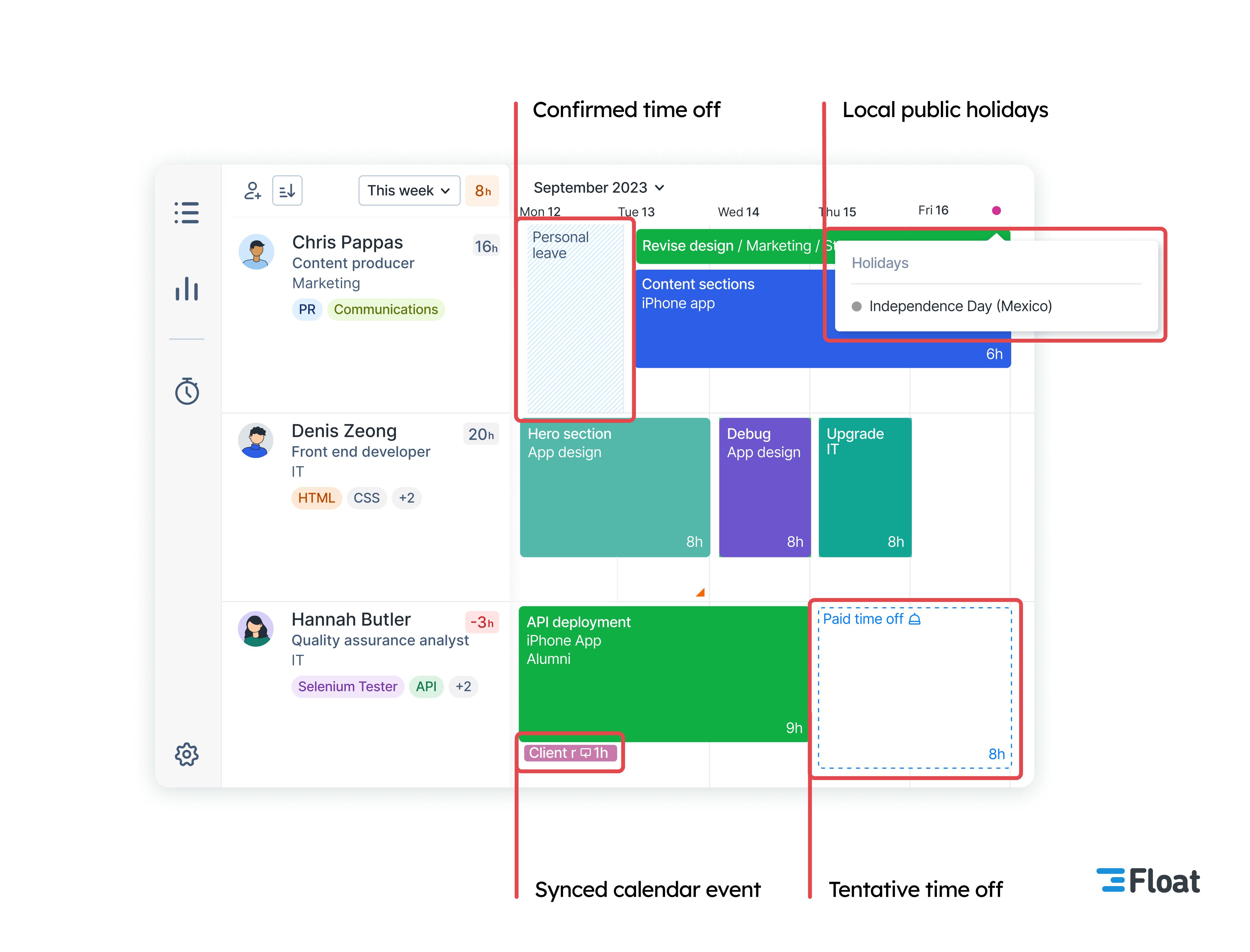 Plan projects and track progress with ease
With your people added and their availability set, it's time to plan your projects. Float helps you match tasks to team members with the right skills and capacity to deliver projects on time and within budget.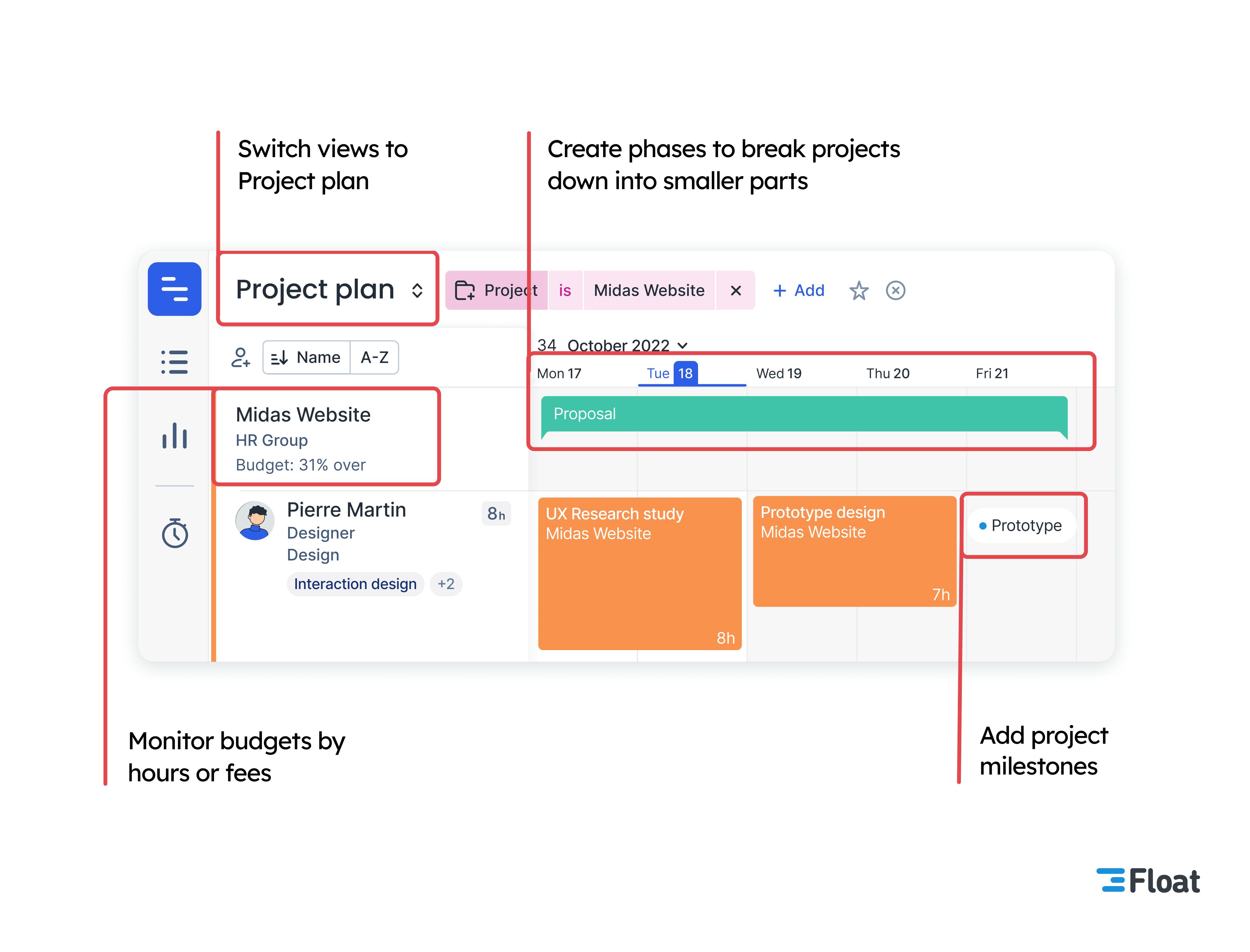 Assign sustainable workloads for happier teams
As you begin scheduling tasks for your team, keep an eye on how planned work impacts capacity and utilization rates. Float makes it easy to track who's working on what and when—removing the risk of double handling, overbooking, and overtime.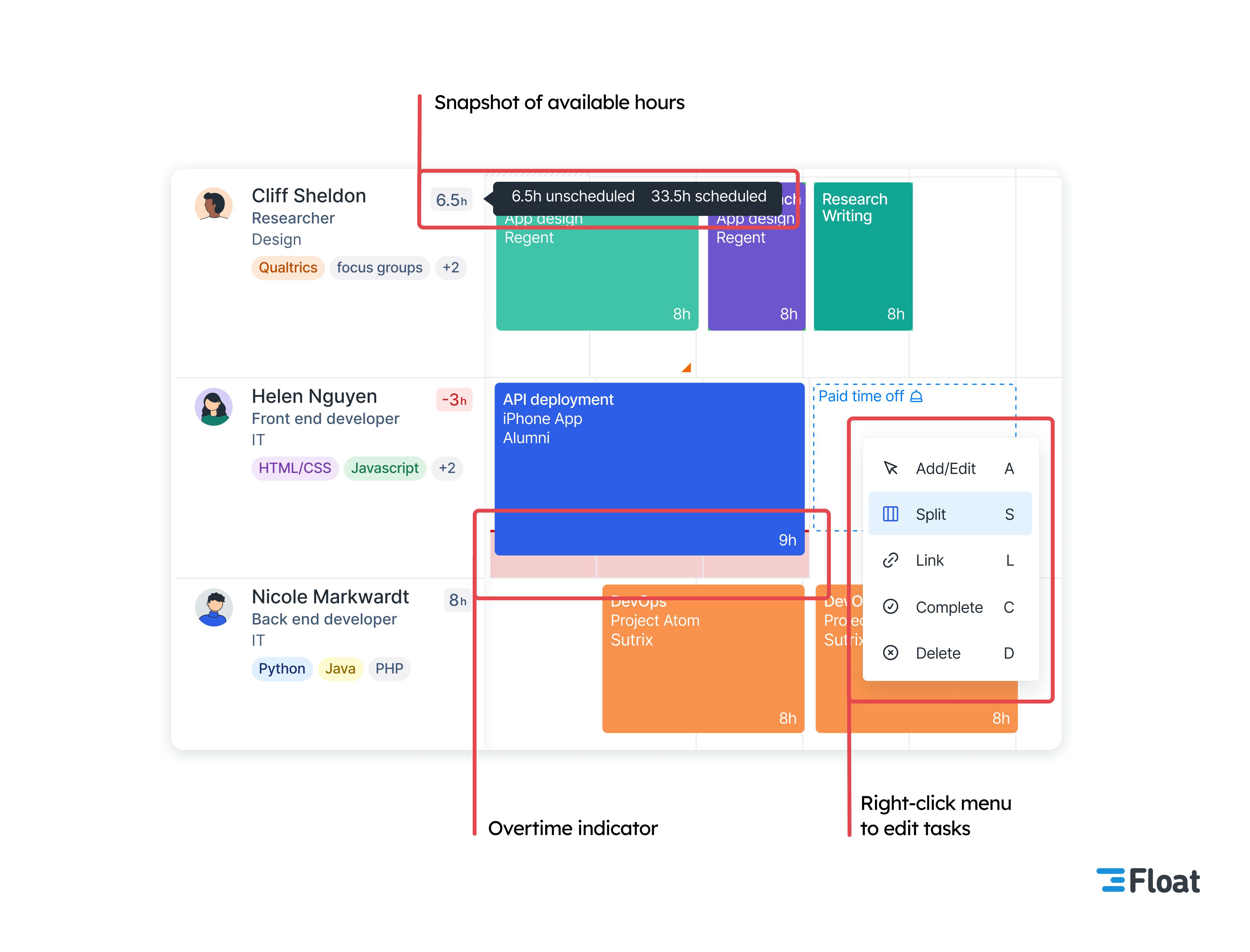 Personalize your team's schedule access and notifications
Now that your people and projects are all in one place, you can set account permissions and invite your team to log into Float. Team members can consult the schedule to plan their time off around the team's availability, send @mention notifications on tasks, or log their hours.
Automated individual and team notifications can also provide updates outside Float without searching for them.
With your team's availability set, projects mapped, permissions added, and notifications calibrated, Float is ready to go! It's time to log in and start scheduling. 
Be sure to contact our friendly support team if you have any questions. We're here to support you!