One Size Does Not Fit All: Why We Choose Asynchronous Remote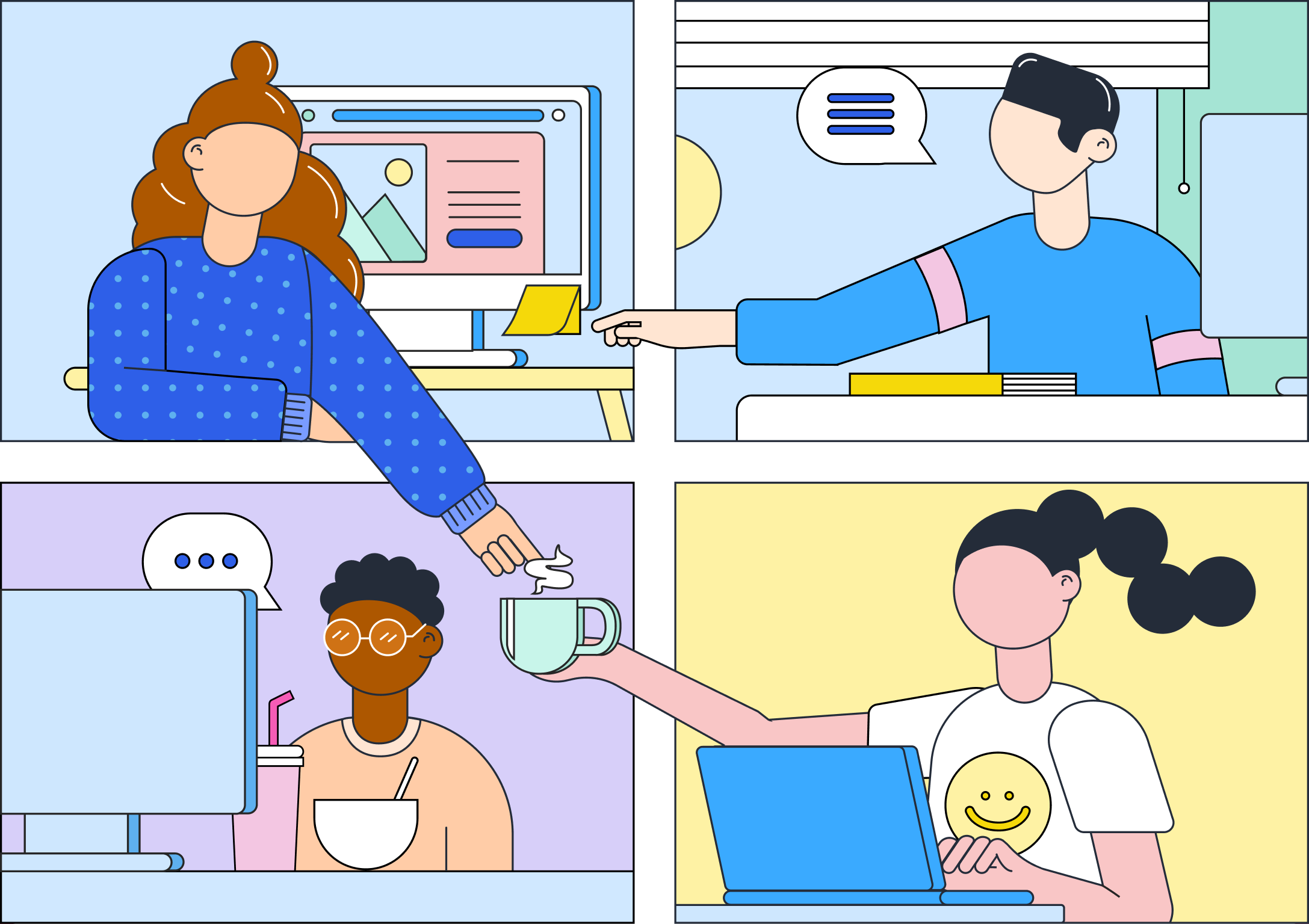 Over the last 12 months, I've completed 200+ interviews, and the most common question I get (about 80% of the time) is: "But what is it really like to work at Float?"
Ever since Float was founded in 2011, we have been a fully asynchronous remote team. Now that we are 28 folks and growing, people often wonder how it really works (and if it really works!). The question is a good one and comes from people's own experiences with remote work. Many have had to regularly adjust their sleeping patterns to cater to meetings in different time zones, while others feel chained to their desks even though they're not working from an office.
About 20% of people I meet with understand the unique aspect of asynchronous work, and most of the time, it's the number one reason they are applying to a job posting at Float.
What is remote work?
Close to 20 years ago, as a young person new to tech, I created a proposal to my employer at the time on the benefits of what was still a relatively new way of working—telecommuting.
I had plans to move to a new city, but I also wanted to keep my job, so I pitched what I thought was a viable solution. I would work two days from home in my new city and commute to the office for three days a week. As the sole in-house tech support person for an organization with offices in various cities, I was already supporting the team remotely, so it wasn't a big leap to do it from home on Mondays and Fridays, and commute to the office the rest of the week.
I did this for six months and was so impressed with my productivity while working from home, I pitched going remote full-time. Although the tech scene had come into its own in the early 2000s, organizations were still stuck in old models. Ultimately, my proposal was turned down because it was seen as unfair to other team members who weren't able to work from home.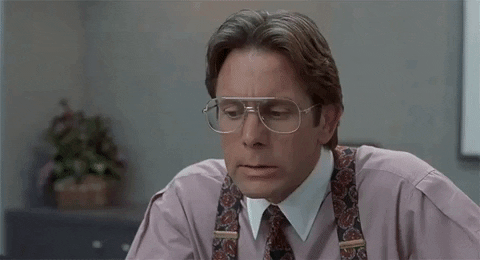 While I was given the opportunity to come back to work in the office, I knew it just wasn't for me. I had gotten a taste of the remote work life, and there was simply no turning back.
At its most basic, remote work means working from anywhere other than an office. It involves using digital tools for communication, project tracking, and completing tasks. Remote work can be an umbrella term for several different work models, including hybrid, remote-first, fully remote, and asynchronous remote.
What are the different remote work types?
Over the past 18 months, chances are that you've become familiar with one of these options. Even organizations that staunchly refused to move into the 21st century have been forced to adopt some form of remote work in order to simply survive.
Here are the four primary models of remote work:
Hybrid: The option to work from home either on scheduled days or when it's preferred depending on the company policy. The benefit of this remote work approach is that you are still tethered to an office. The challenge is in communication, as some of it may be done through tools like Slack, while other important information might come from in-person meetings with people who happen to be in the office that day.
Remote First: Remote is the preferred way to work with this approach, but for people who prefer an in-office experience, they also have that option. Like the hybrid approach, the benefit of this option is the ability to do both remote and in-office depending on how one feels or the tasks for the day. The challenge, again, is communication.
Fully Remote: Everyone on the team is remote, and there is no central office people commute to each day. People can be in the same time zones or in different time zones, and they sync up as needed for meetings and communication. This is beneficial because all communication can be done remotely using tools like Slack, Zoom, and Asana. The challenge comes from scheduling meetings with co-workers across different time zones (who has to bite the bullet and get up early or stay up late without a set of core hours to abide by)?
Asynchronous Remote: Everyone on the team is remote, and there is no central office people commute to each day. There is also no expectation for someone to be online during any specific hours, as you are given the freedom to work the most productive hours for you. The benefits of this way of working are the extreme flexibility and the location independence—you can work from anywhere in the world with reliable internet access. The challenges can be slower team communication and a lack of opportunities to connect with co-workers.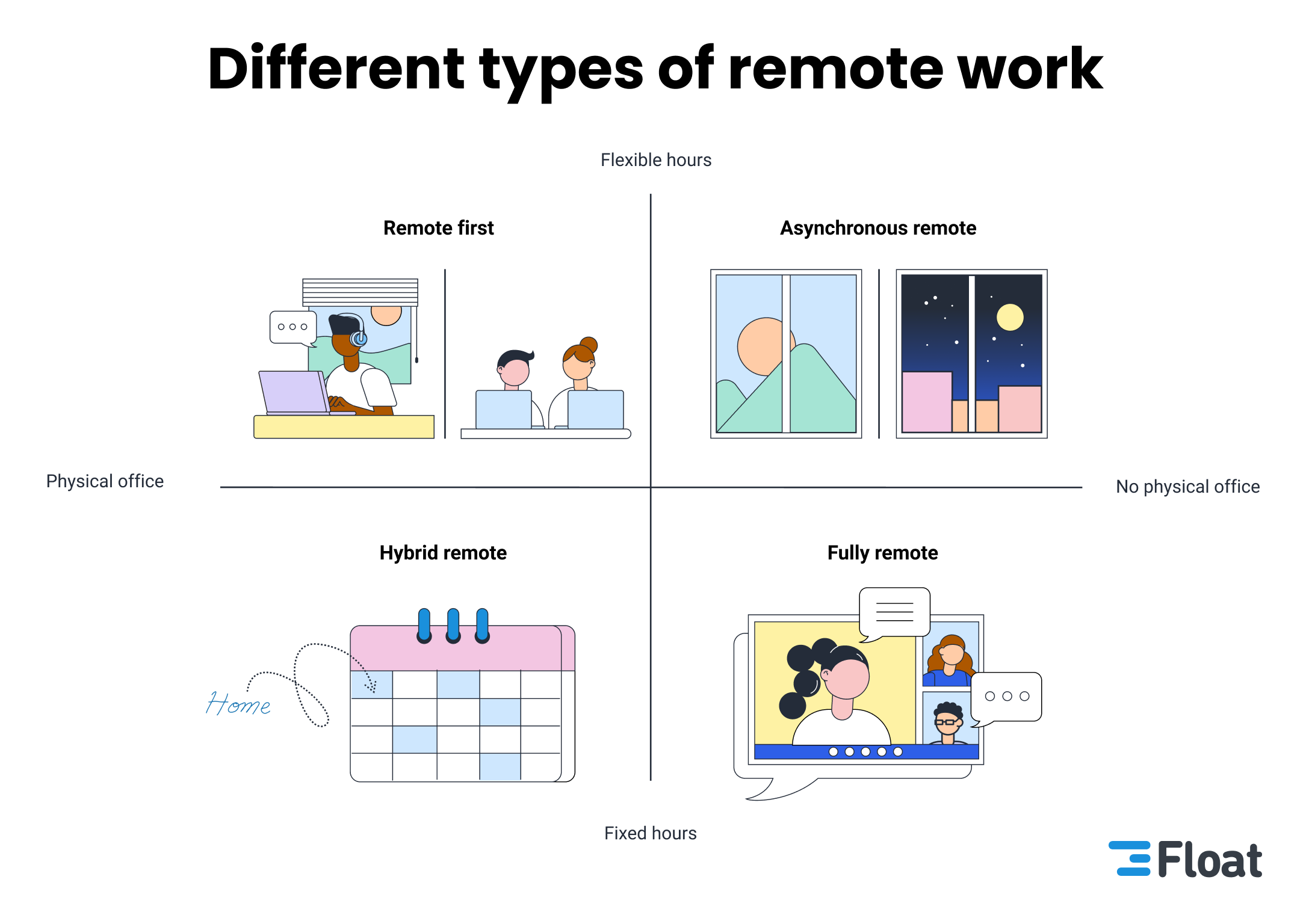 Effective remote work is built on trust and boundaries
When I joined at the end of 2020, while other companies were struggling to find processes and models to keep them moving forward, it was very much business as usual at Float.
What I found refreshing (and a totally new experience) was the incredible trust the founders put into every person on the team. When candidates ask me my favorite part about working at Float, I talk about the autonomy of work and the flexibility to do it when I'm most productive, which is usually met with a, "Wow, that sounds amazing." And it is. But it's also not for everyone.
There may be too much flexibility for some, and getting organized, motivated, or focused at home can sometimes be challenging. An office environment is where some people thrive. You can't walk down the hall to get a quick answer from a co-worker or pick up the phone and call someone working remotely. There's also none of the traditional office water cooler talk. Putting in face time might be more rewarding for some people than being measured on deliverables (and being able to run and grab groceries mid-day).
There can also be challenges with how remote work is set up and supported by an organization. One of the biggest pitfalls I see with remote work is not committing to it in culture and leadership processes.
A few years ago, I was working for a fully remote team, and the expectation was that people should be online when the founders were online, which turned out to be all the time. It felt like being chained to my computer, and the culture was one of fear. It was a crippling environment, and I didn't want to stick around for long.
It became clear to me that remote work without trust, autonomy, and communication is like having an office cubicle in your home that you can never leave. All three are needed to support any remote environment successfully. Otherwise, communication, trust, and productivity break down, and no one thrives in that kind of environment!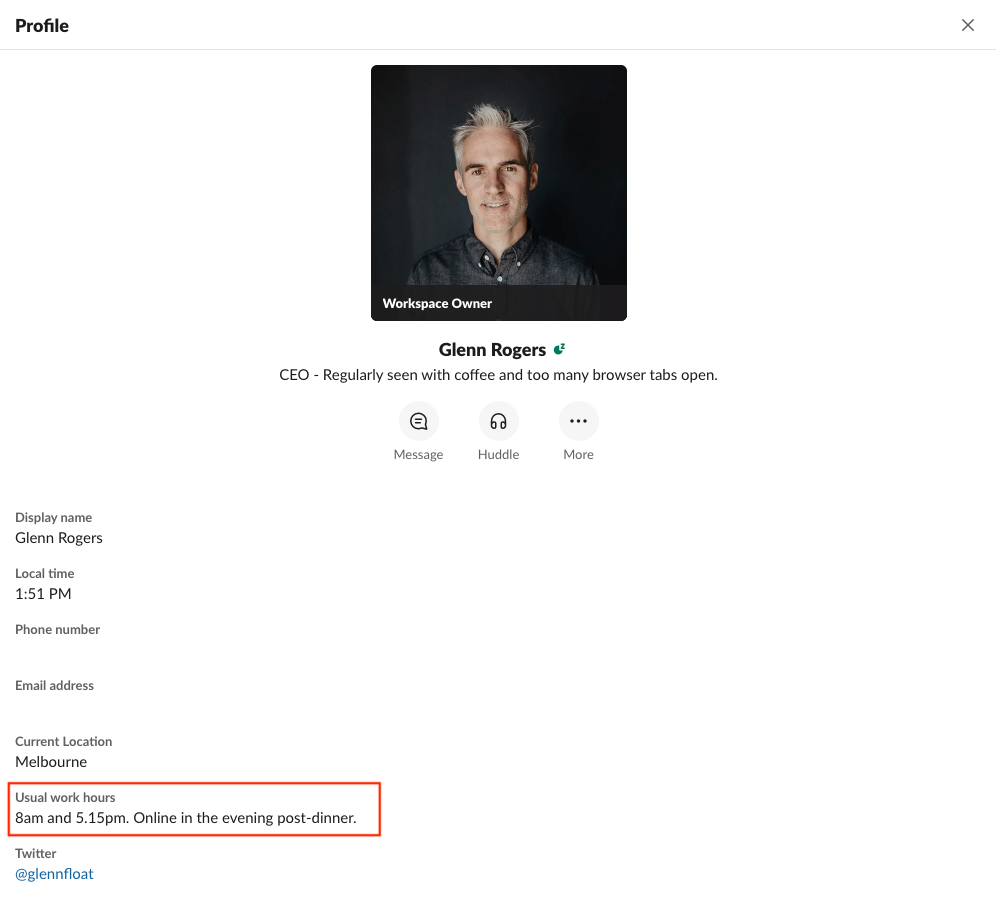 Asynchronous remote work empowers us to make the most of our time
We are on a mission to help professional services teams make the most of their time, and that's woven into the fabric of everything we do at Float. From our compensation to our onboarding and even our quarterly town halls, it's all about doing your best work when you are at your best.
Meetings are rare at Float. That doesn't mean we don't communicate; we just communicate asynchronously. For example, I might be wrapping up my day, and I will send a few questions to the director of marketing on a project we're working on. When I wake up the following day, the answers to those questions are in Slack, and I keep moving forward.
Our Senior Product Manager, Alan Miles, explains how we make the most of our time working async at Float and highlights how 50%-80% of your day is spent communicating. Doing it effectively and efficiently means making the most out of your workday.
We often get asked how we do all the basic HR and team-building activities that an in-office organization would do. We do them all, just a little differently. I wrote a detailed post about our remote and async onboarding process and how we set clear expectations and provide all the needed information to set up new team members for success. The feedback often looks like this:
"Just want to let you know that this onboarding has been seamless!"

Mia, UX Research Lead
Asynchronous remote work supports us to live our best work life
It's been over 20 years since my first remote work experience (back when it was still called telecommuting) and I have worked in various hybrid remote and fully remote environments since then.
Since COVID entered our vocabularies, the world has changed, and remote work is now commonplace even outside the tech industry. Float was ahead of its time in that regard, and as we continue to grow and thrive, we're seeing the benefits of a well-established asynchronous remote environment.
Earlier this year, our CEO, Glenn Rogers, wrote a post about how we moved away from using a cost of living percentage with salaries to ensure equal pay for equal work regardless of location. This location independence allows our team to work from anywhere there is internet. In addition to being able to travel or live in a town that might otherwise have limited options, this also means we can find qualified candidates globally, which makes our team more diverse.
As the People Ops Manager, I get to talk to many of those folks, and one common (and elusive) prize that everyone seems to be seeking is time. Time is a limited resource, and we only have so much of it in life. We want our team and our customers to make the best use of their time, both at work and away from it.
One of the core values at Float is to play like champions. That means setting the bar high and pursuing excellence in everything we do. Like all great teams, it also means making the most of our time off the field (or, in our case, laptop!). This is how we continue to stay inspired, connected, diverse, and well, human.
Asynchronous work allows us to do purposeful and inspired work while also living a purposeful and inspired life.
---
Get exclusive monthly updates on the best tools and productivity tips for asynchronous remote work
Join 100,000+ readers globally