Shift Project Timelines and Set Variable Work Hours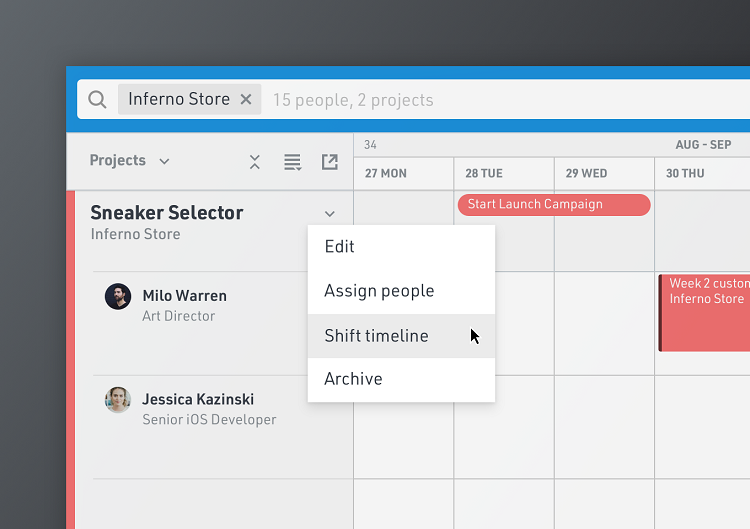 We're introducing two new features to start the month—one of which is useful for when there's a sudden change in your project planning, and the other for when your team's hours require more flexibility than the traditional 9-5.
First up, we've added the option to shift a project's timeline (all of its tasks and milestones) without needing to move each one individually.
If a client wants their ad campaign delivered two weeks early or your team needs some extra time putting the finishing touches on a website redesign, it's now easy to move all of a project's assigned work at once.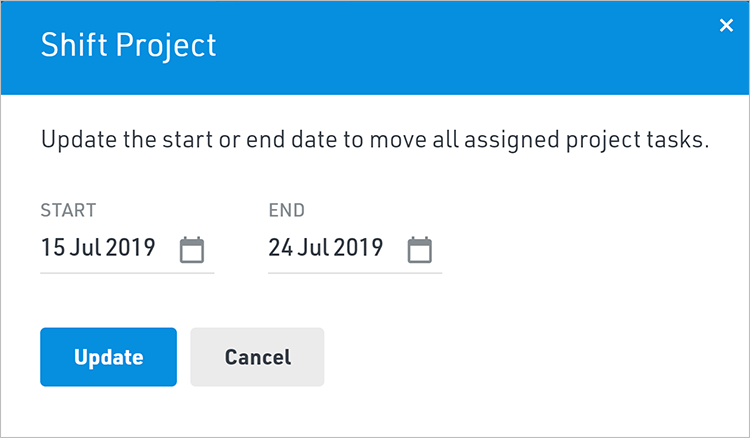 While in project view, simply click the arrow next to the project you want to move and select Shift timeline. You'll be given the option to enter a new start and end date, and all of your tasks and milestones will move accordingly.
Also new is the ability to set variable work hours per day for your team.
If Beth in HR works an extra hour on Tuesdays so she can make it to her favorite Peloton class on Thursdays (you go, Beth! 🚴‍)—that's no problem.
Set a person's custom hours by selecting the Part-time option within their profile.
Or perhaps you saw The Shining as a kid and its been ingrained in your psyche ever since that "All work and no play makes Jack a dull boy", so you and your team work a half day on Fridays. Go right ahead!
Change your default work hours per day from the Preferences tab in Team Settings.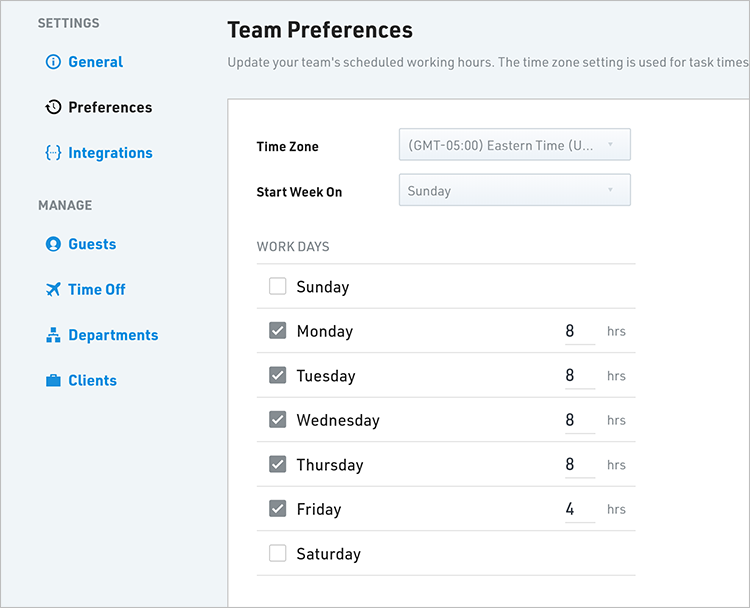 Whatever schedule your team is on, our variable hours feature will help you capture their time more accurately than ever before.
Questions or feedback about these new features? Let us know here.