Share Your Schedule Outside of Float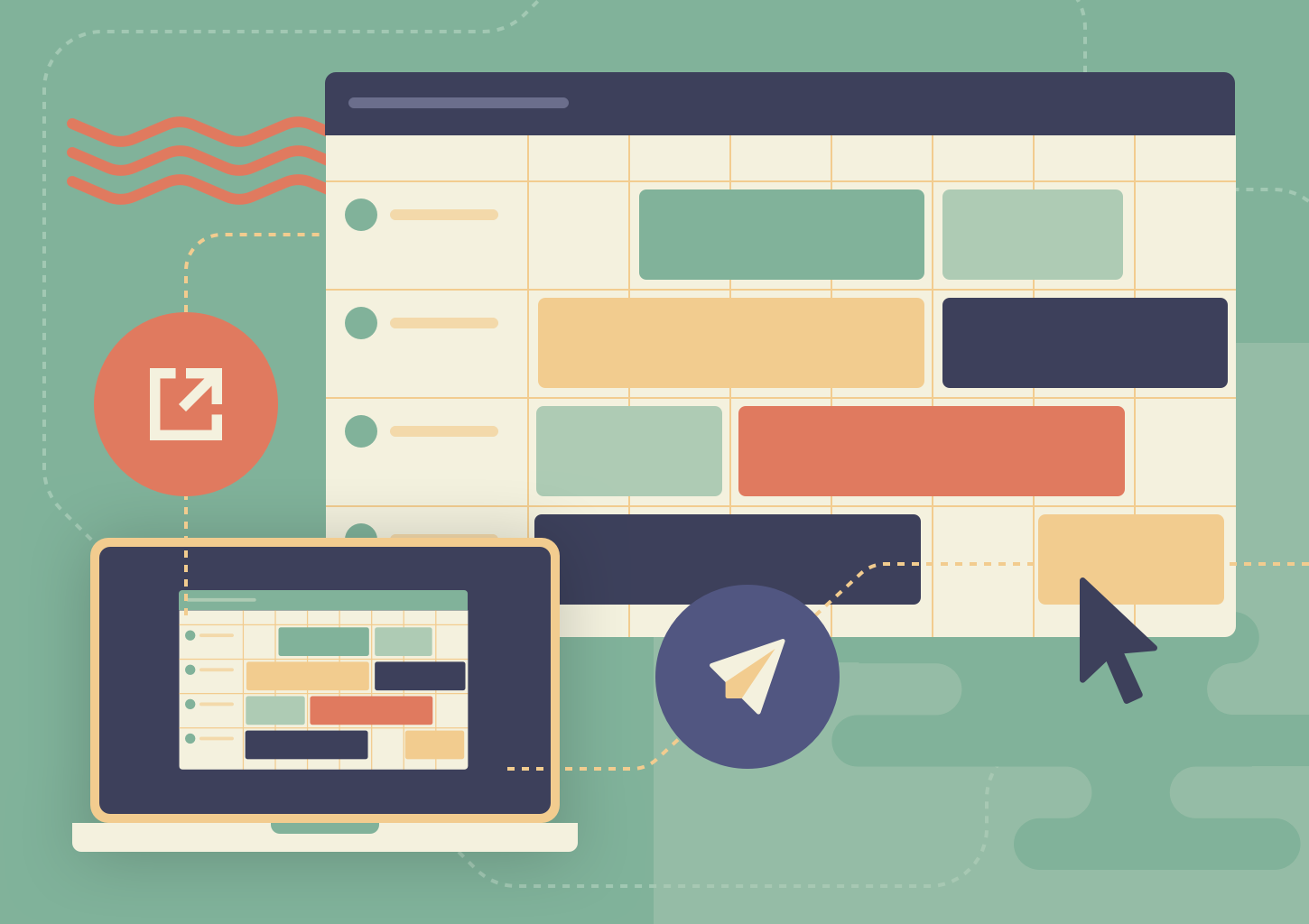 Would you like to show clients a live view of how their projects are shaping up as they're being worked on? Or give your HR folks a look at everyone's availability so they can plan the best time for this year's annual team meeting (here's hoping it's not virtual 🤞).
With the new share a link feature, you can provide access to Float without requiring a login!
Share your team's full Schedule, or restrict the view to a particular project, client, or department. There are no limits on the number of different views you can share.

From the Share drop-down, select the view you want to share, pick a display setting, and generate a new link.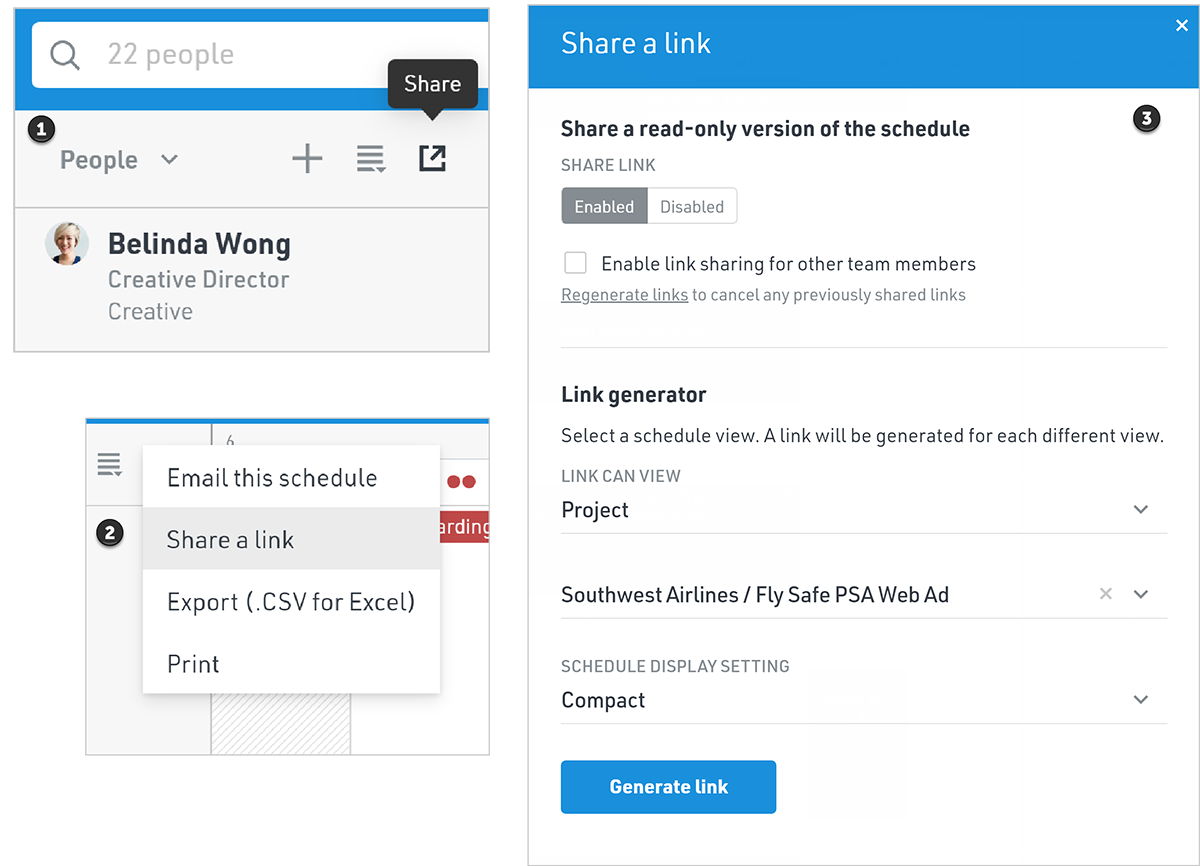 Your link can be shared with anyone who needs visibility, and will remain active indefinitely (or until it's regenerated).
Changes made to your Schedule are reflected in your shared link, so there's no need to create a new one each time a project is updated.
Access to share a link is restricted to the account owner initially, but they can turn the feature on for the rest of the team from the settings menu.
The view options for each person are based on their individual access rights in Float. If a person has access to view only their own Schedule, for instance, any link they share will be limited to that view as well.
Sharing a link lets you give your co-workers, clients, and other collaborators real-time visibility into your projects and capacity, and will help you increase teamwork across the board.
---
Questions or feedback about the new share a link feature? Reach out to us.