Say Hello to Our New Project View 👋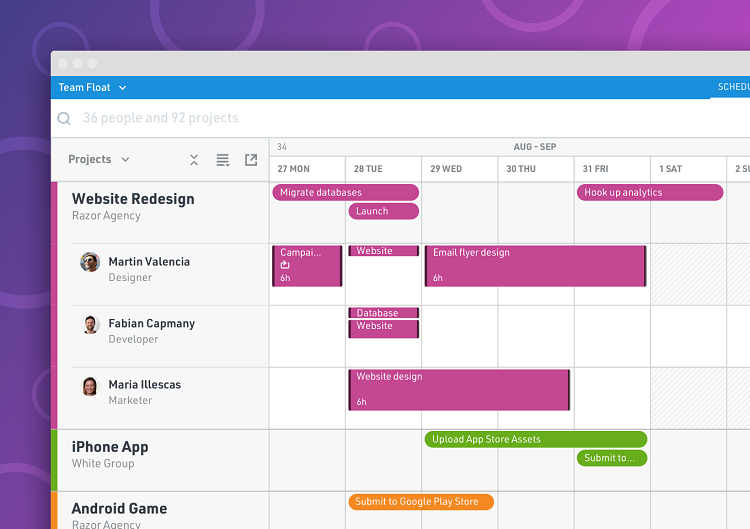 We've introduced a project view of the schedule to give you even greater control over your team's planning. This new view really lets your projects shine, and makes planning and editing them easier than ever before!
To get started, select Projects from the menu options located under the search bar on the schedule.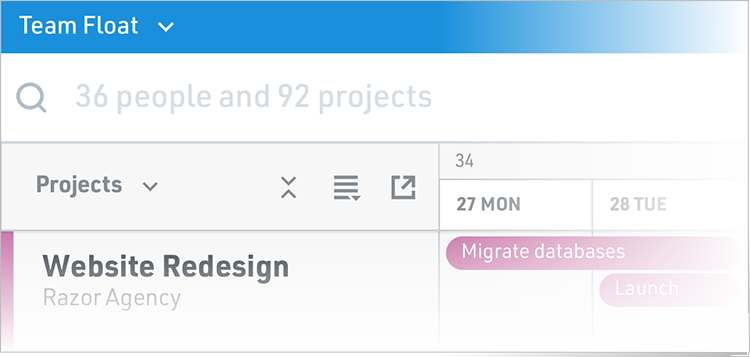 Your projects appear on the left-hand side along with their current budget status, while your team and their tasks appear directly below each project for easy access.
Tasks that aren't part of the current project appear as crossed lines to give you an overview of competing priorities.
Milestones appear across from the project name on their assigned dates. They can be added and edited directly on the schedule, just like any task can.
The new colored dots next to each date make milestones easier to see when you switch back over to people view.

If you'd like a high-level overview of your projects and their milestones without viewing your team's tasks, choose the Collapse Projects option from the menu.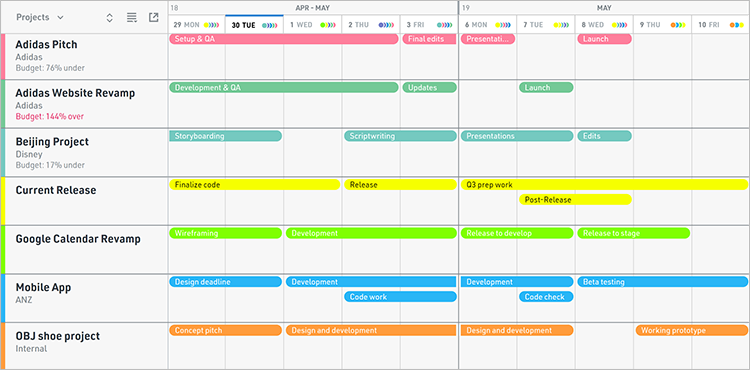 The new project view makes your projects the star of the show and brings your team's collaboration into focus with a few simple clicks!
Learn more about this feature, including a short video walk-through. Questions or feedback? Reach out to us here or hit us up on Twitter.