New Reports Let You Get up Close and Personal With Your Data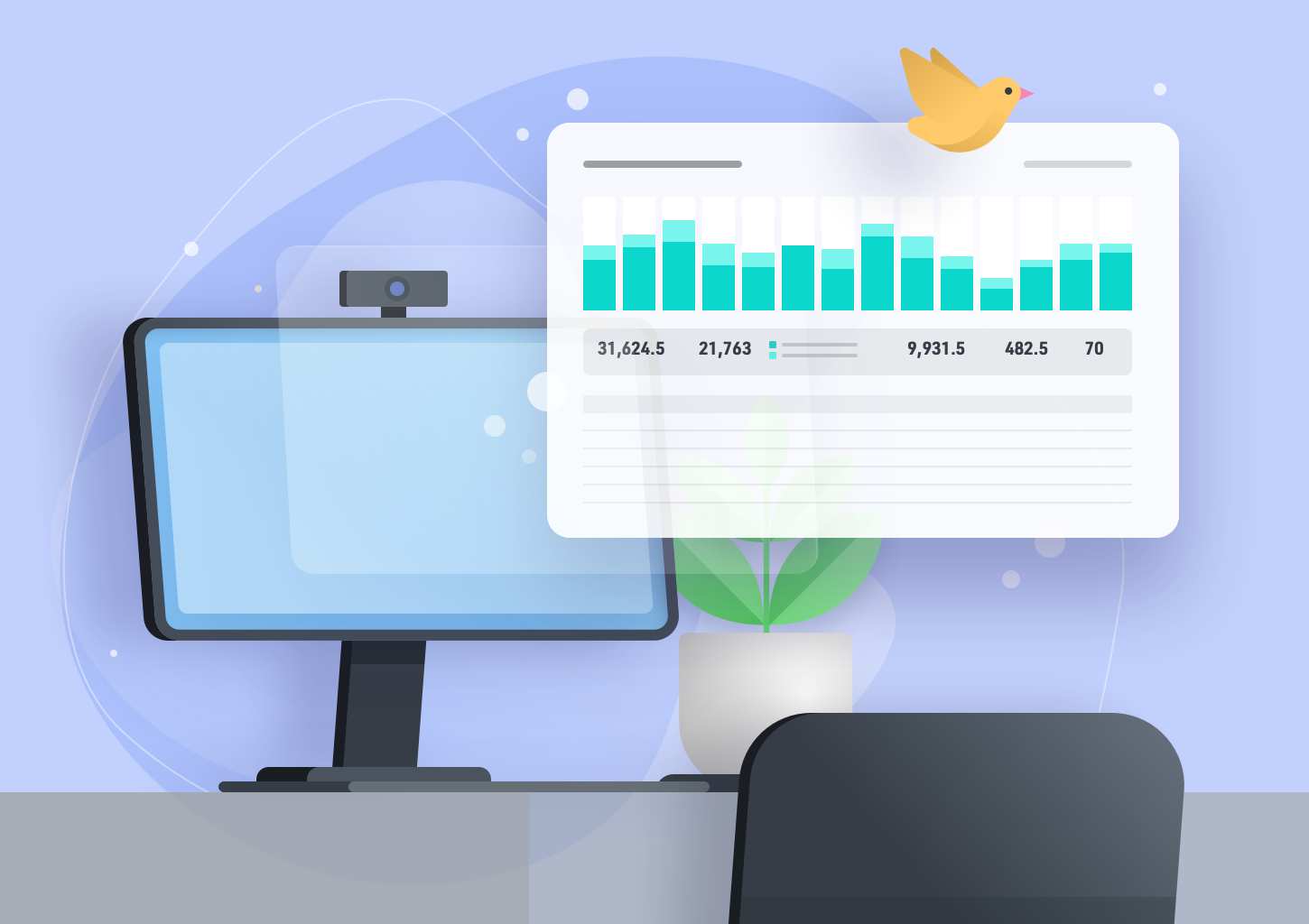 We've upgraded our Reports this month to make managing your team's data more flexible and efficient. It's now easier than ever to create, plan, and track your projects—all in one place!
People Report
You can now view your team's capacity at the department level, see public and custom holidays from the time off tab, and track your team's logged hours if you've enabled time tracking.

Time off is displayed in days as well as hours to give you a quick tally of your team's time away without needing to perform any mental math.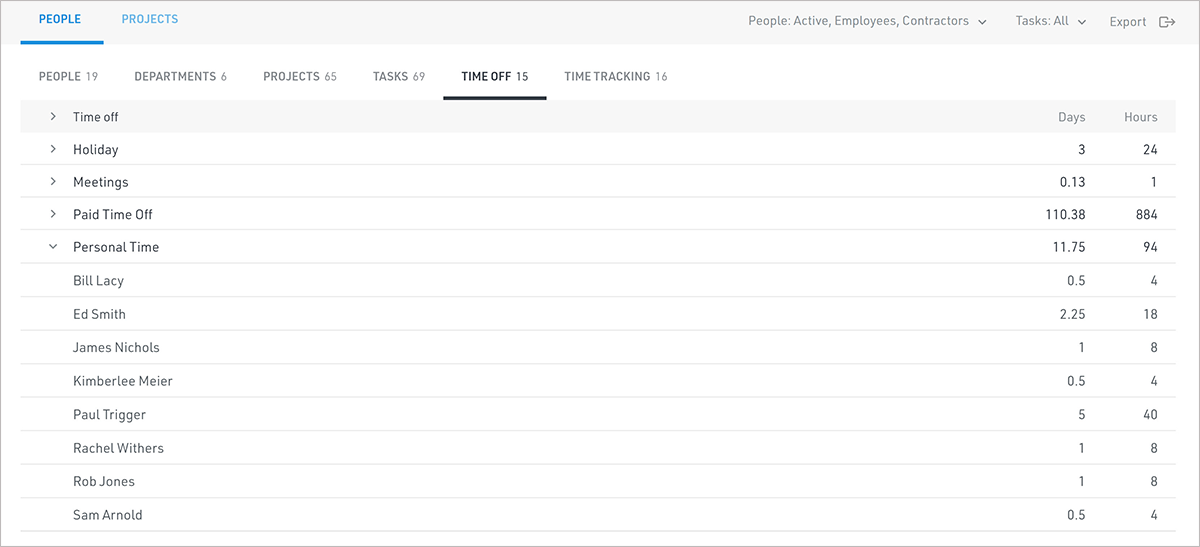 Your public and custom holidays are now shown here as well.

In addition to the scheduled percentage of capacity, you can now sort your team's table data by the billable percentage of capacity or by the billable percentage of scheduled hours.

Tentative tasks have been added to the report chart to give you a visual representation of scheduled tasks that have been confirmed and those that haven't. Both billable and non-billable tentative tasks are included, and you can toggle them on or off as needed.
Projects Report
From here, you can see an overview of all of your active projects in Float. Both the chart and summary bar now show tentative hours, progress meters display the status of individual project budgets, and a new client tab lets you see your scheduled, logged, and budget totals at the client level.

For those using time tracking, the table data can be sorted by the total logged percentage of a budget in addition to the total scheduled percentage of a budget.

To see the full budget picture for an individual project, just click the project from the table.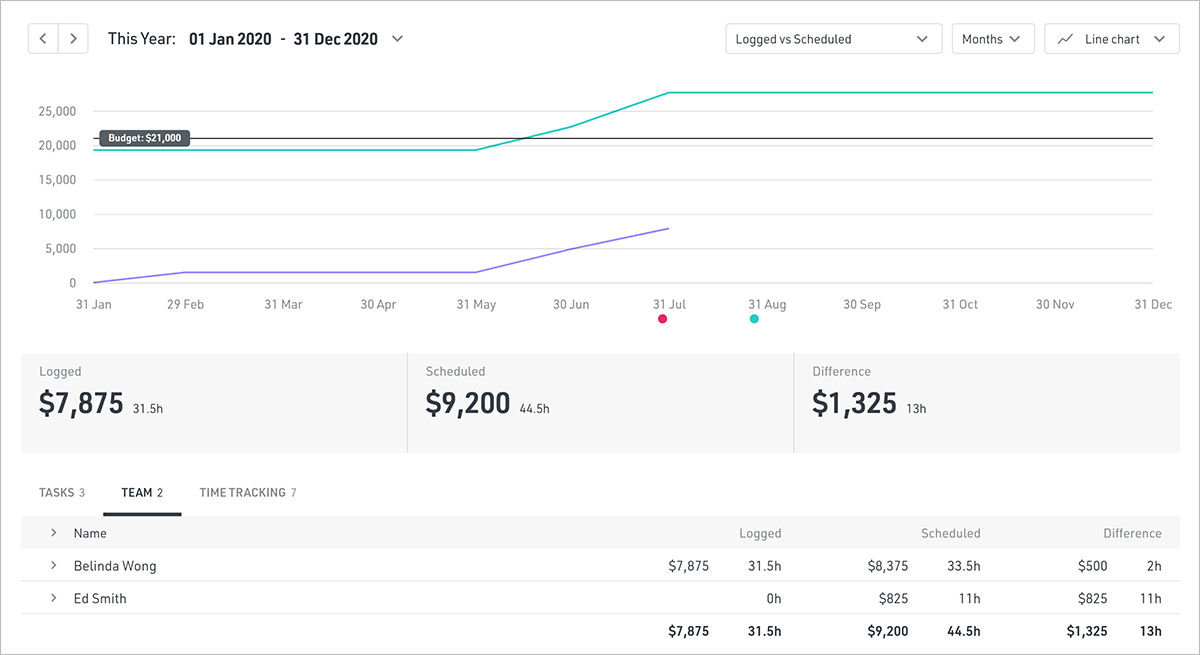 You now have the option to switch between a line and bar chart within an individual project budget report.

New Export Options
Finally, we've included three new export options to match the different views and tabs available within Reports.
From both the People and Projects report, you can now export your: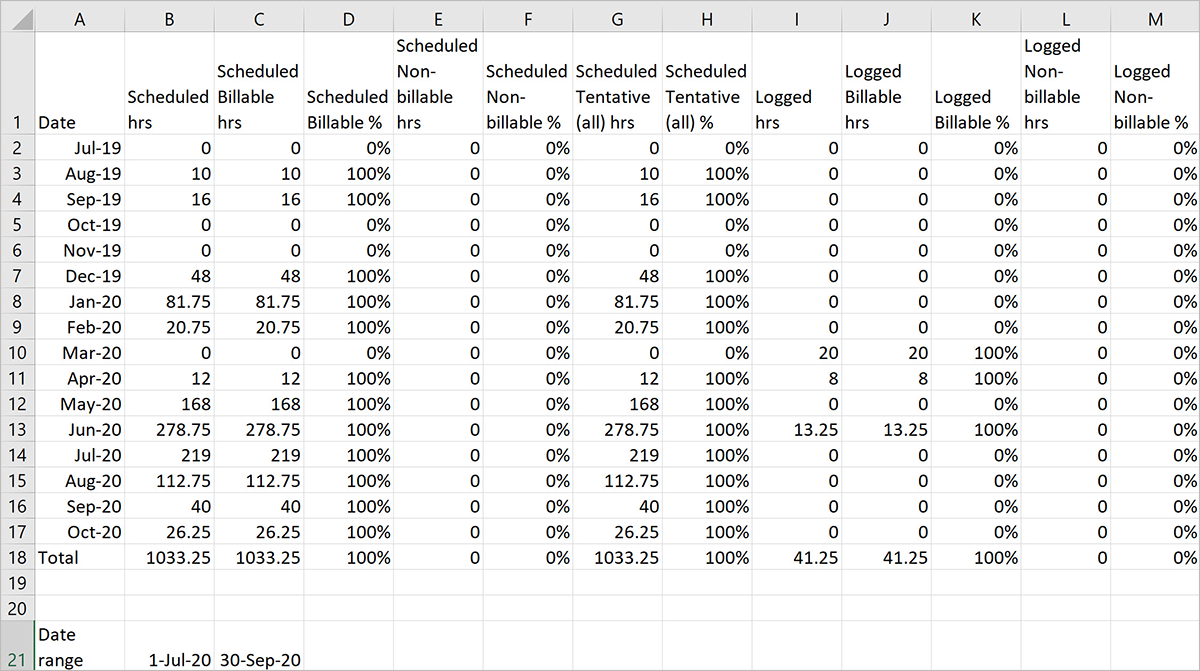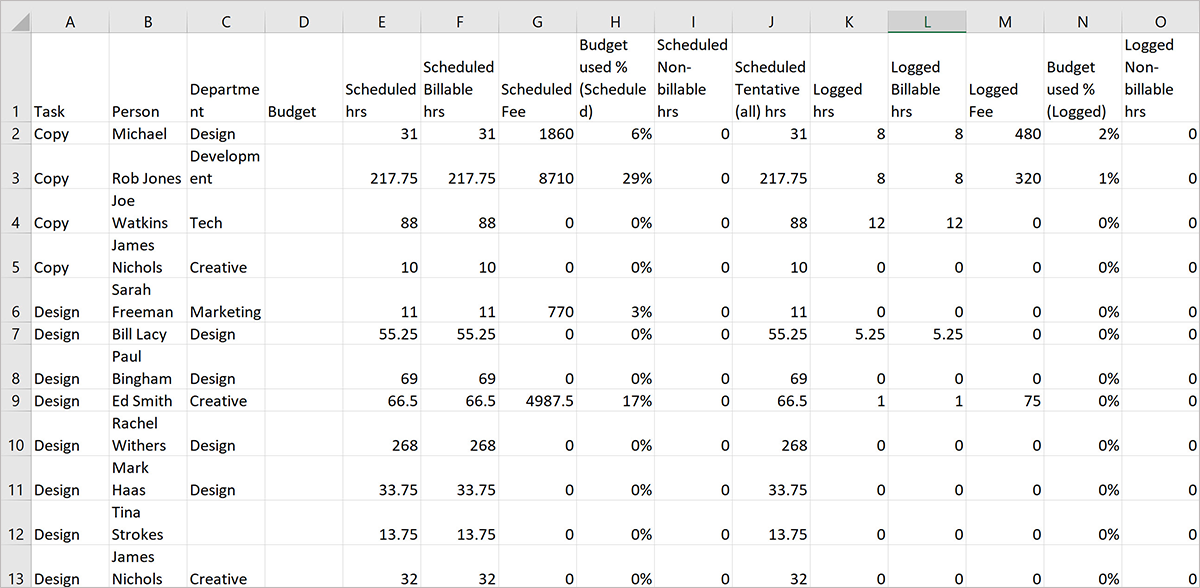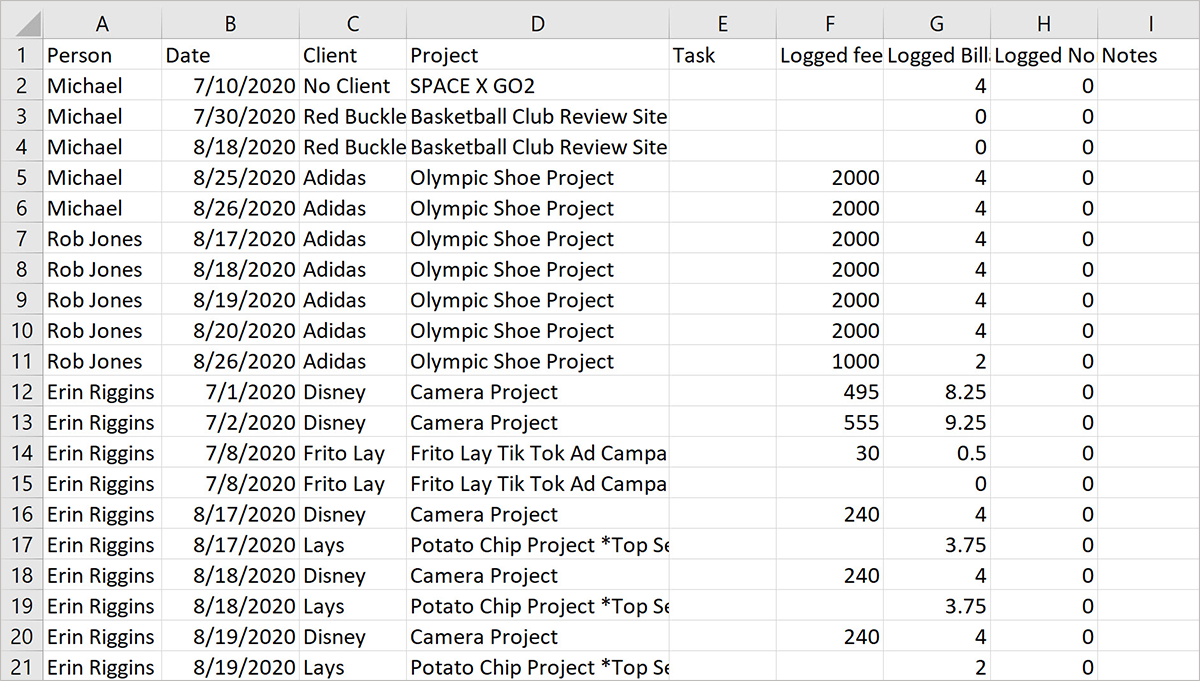 ---
Questions or feedback about our new Reports? Reach out to us.