New Actions Menu and Keyboard Shortcuts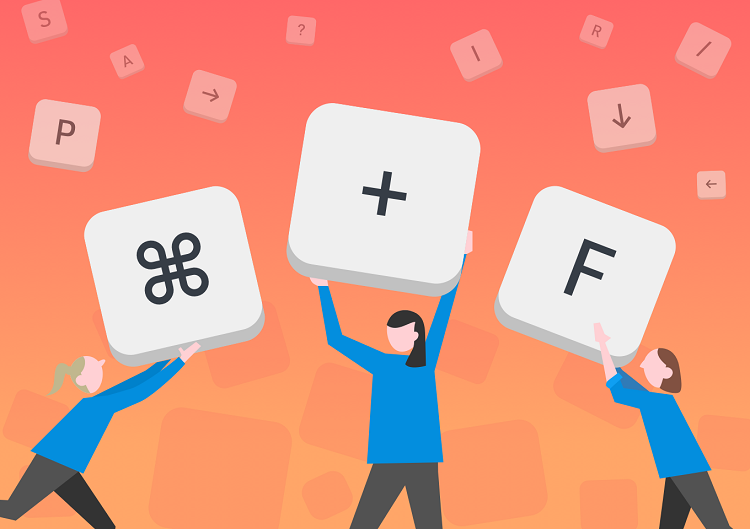 April is here and that means it's the perfect time to clean out the clutter on your schedule and get things in tiptop shape for the months ahead.
We've got the tools to help you get organized, as we've released a brand new actions menu and updated our keyboard shortcuts to make it even easier to manage your team's time.
Actions Menu
The actions menu is the place to go when you need to copy projects and task URLs, archive people and projects, and delete tasks, people, and projects.
For the first time, you can also copy a person's iCal link and subscribe to their schedule in the third-party calendar of your choice!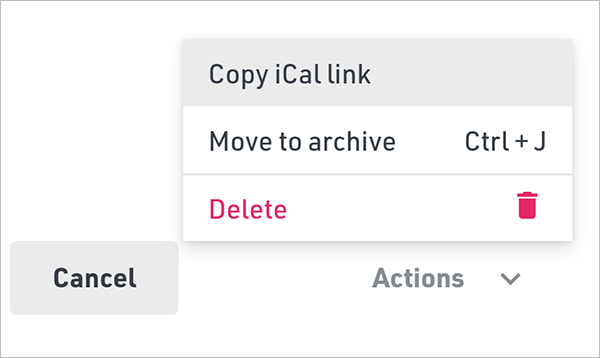 Keyboard Shortcuts
While our existing shortcuts make it easy to replace, split, insert, and undo tasks, we've also introduced a new set to simplify adding tasks (T), people (E), and projects (P). Also new is the ability to search and filter (F) and the option to jump to today's date (/).
Check out the keyboard shortcuts menu for yourself by holding "Shift"+"?" within your account.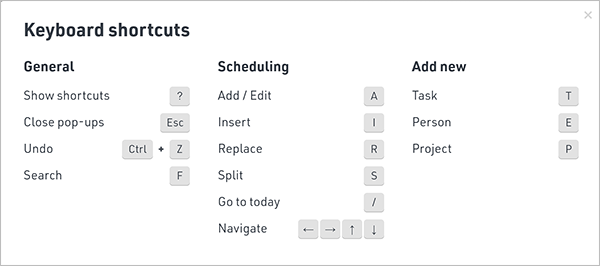 Agency Founders: Ueno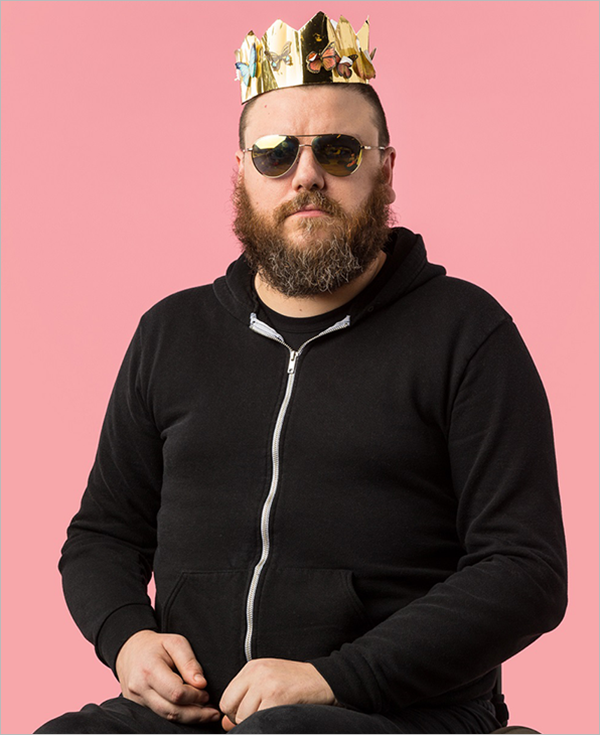 This month we sit down with Halli Thorleifsson, founder of the fast-growing full-service creative agency Ueno. Their name comes from one of Halli's favorite spots in Tokyo—Ueno Park—a place where art, music, education, and theatre intersect in one glorious composition.
Check out the full interview and have a great month!
- The Float Team