Elise Dopson
Business owners and project managers—how often do you undercharge clients for a project? Or overpay workers for the tasks they don't complete? This can happen to even the best of us.
But it doesn't have to be this way. 
With time tracking, you can ensure you're accurately calculating billable and non-billable hours for each project. This way, you charge clients appropriately and pay workers for their actual hours worked. 
If you're not already using time tracking (or are still using manual processes), you'll learn how time tracking can improve your project management and save you time and money along the way.
What is time tracking?
Time tracking is a process used by managers to track how long employees spend on a specific task or project. It's helpful for understanding how long certain tasks take and make better judgment calls when planning future projects. 
For example, maybe you think a certain design task should take three days to complete, but when reviewing the project, you learn employees spend an average of one week to complete this task. So in the future, you allocate one week to prevent bottlenecks.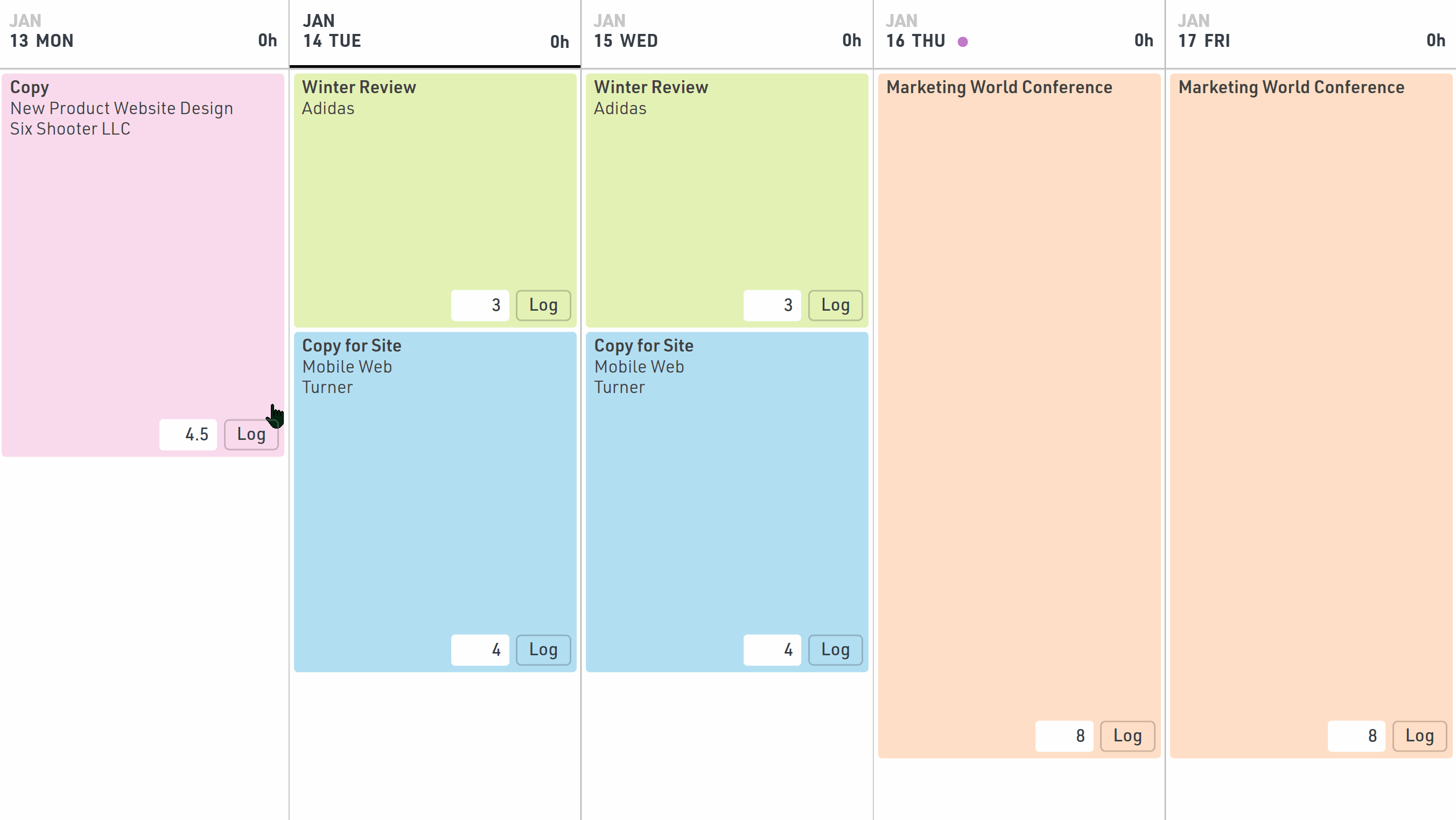 This is just one example of how you can use time tracking within your organization. Now let's look at some of the benefits of time tracking tools.
Time tracking benefits
Using time tracking software can uncover all sorts of intel about your projects and teams. You can use this data to enhance project decision-making for your budget and resource allocation. Here's a closer look at the top benefits of using time tracking apps.
Accurate budget management
You have a budget in place for a reason. If your team is overlogging hours, it eats away at profits. One way to ensure this doesn't happen is to use a time tracking tool. Employee monitoring and automated timesheets can help prevent inaccuracies in billing and payments.  
You can identify how much time each team member spends on tasks per work day, week, month, or quarter and then compare billable work hours with non-billable time to determine the profitability of projects. 
It also helps ensure you're pricing projects based on actual hours worked. This way, you're not undercutting your team (like charging clients for 20 hours when you really put in 40 hours). 
The insights pulled from your time tracking tool will allow accurate budget forecasting, which is critical to prevent overspending.
Manage resources and forecast capacity
Do you have an A-list worker you turn to frequently? If you're using a simple time tracker tool, you can easily see who your top performers are. Odds are, they're taking on the bulk of the workload. 
If so, it's time to redistribute tasks so all team members are getting a fair share. Not only will this reduce employee churn, but it will also prevent burnout among your top talent. 
What about planning future resource allocation? Time tracking software can help with this as well. If there's a big project on the horizon that reveals talent gaps within your team, you'll see it early on. This gives you time to find and fill the gaps in advance. 
How about those popup projects or client scope creep? With your time tracker in hand, you can determine if it's time to say no. Because if you're not careful, you could become a part of the 74% of teams that are overbooked on projects every month.
Improve accountability
Are bottlenecks a consistent issue with your team? By using time tracking apps, you can find areas in your workflow that need oiling. For example, maybe one of your workers consistently falls behind. Allowing them to see the team's effort may encourage them to pull their own weight. 
This level of transparency also makes it easier to pinpoint ways to improve your processes and help your team work smarter.  
Improve team productivity
The US economy loses 50 million hours in productivity per day because of unrecorded work activities. 
With project time tracking, you'll save money and potentially increase revenue. But it requires tracking the right metrics to understand your team's strengths and weaknesses. For instance, knowing the total and average times they spend on projects. 
With this information, you can determine whether it's time to bring in more resources, which is ideal if your current talent pool is struggling to keep up with demand. By adding more people to the mix, you can boost productivity levels without overworking your team. 
It's also possible that certain employees perform best on specific tasks. So reallocating resources is key to improving production.
Allowing teams to see their timesheets can actually inspire and motivate them to work harder (especially for remote teams). Consider time tracking solutions that offer team access.
Accurate budget management
You're a fair team leader who goes out of their way to ensure everyone's paid on time. But are you doing the same to prevent over- and underpayment? If your team works at an hourly rate, then it's critical to track project hours. 
If you're paying someone a salary, you're not really watching their hours. Time tracking helps you bill clients for actual hours worked and not, for example, charging 20 hours for work that actually took 40.
Prevent time theft
The unfortunate truth is that not all employees are honest about how many hours they report. This is known as time theft. If your team is responsible for logging their own hours, then there's a possibility this is occurring. 
Numbers show nearly half (49%) of American workers admit to being time thieves. And it costs companies $11 billion per year. 
Avoid becoming another statistic by formalizing your time tracking process with the right tools. With Float, your team can log their hours in a single click. Then you can compare your time estimates with actual hours worked.
How to track your team's time
It's time to introduce your in-house (and remote) teams to time tracking. Some may find it intrusive, while others will rejoice in having time management simplified. 
But before you employ a tool to keep track of employee time, take the following steps to ensure seamless adoption. 
Explain the reason behind time tracking
Choose how to track time
Share tracking guidelines
Use time tracking software
Divide into billable vs. non-billable hours
Do regular time audits
Integrate time tracking with your project management software
Explain the reasoning behind time tracking
Not everyone will see time tracking apps as a productivity tool. Some will think you don't trust them enough to manage their own projects. This is why it's critical to explain upfront the reasoning behind time tracking. 
It's not about distrust—it's about efficiency. Assure your team you won't micromanage or spy on their activities. The goal is to provide an overview of everyone's progress to better lead the team towards success. 
Go over the benefits of tracking time and how it'll help them improve their efficiency. For example, they can pinpoint areas where they spend too much time (especially if it's a non-critical task). Tracking time can also prevent burnout or overworking on future projects. 
Choose how to track time
Now, it's time to choose how you'll track time. Will it be by the task, by the project, or by the person? It all depends on your goals. 
Let's say you want to understand how team members are spending time on each task. In this case, you should categorize each activity (i.e., administrative tasks, meetings, and deep work). 
This will reveal if teams are spending too much time on non-revenue-generating tasks like emails and client calls. Subcategories (e.g., prospecting calls vs. sales calls) can also help separate the revenue generators from the time-wasters. 
But what if you want to see which tasks your talent pool is the most productive in? You can do this by tracking your people. Viewing weekly timesheets of workers will show how they're allocating their hours per task.
With this information, you can see which tasks they're least and most efficient at, and then assign tasks to team members who excel at them.
Share guidelines around time tracking
The best time tracking software is becoming more granular with its functionality. No longer do you have to round up (or down) hours and minutes worked. For example, Float's time tracking features enable you to schedule and clock in time down to the minute. 
This is helpful if you schedule in 6-minute increments and bill clients 1/10 of an hour, or if you struggle calculating the time for speedy workers who finish tasks in shorter time frames.
Granular time tracking means you can round up time logged, adjust project budgets on the fly, and set your team's work hours down to the minute. 
But how do you make time tracking seamless across teams? The key is developing shared guidelines. 
In your guidelines, include details like:
When to track time: Should it be for all tasks or for specific projects only?
How to round out time logs: Will 3 hrs 46 min and 52 sec round up to 4 hrs? Or 3 hrs and 47 min?
Which tags to use: Let team members know how to tag each time entry to make creating filtered reports faster (i.e., tags for tasks, projects, or specific teams). 
Don't forget to include a shared FAQ document so teams can get answers to their time-tracking questions quickly and easily.
Use time tracking software
Attempting to track time manually isn't recommended. Not only does it increase the odds of human errors, but it also hurts productivity. Your team should be working on revenue-generating tasks (not on mundane administrative duties!). 
Besides, who has time for paper timesheets when you have projects to complete and clients to please?
This is why it's vital to have a virtual project management tool. Particularly one that comes with all the project management features needed to streamline your role as team leader. 
For example, Float offers time tracking software with a built-in solution for logging actual hours. It also comes with pre-filled tasks for schedules and flexible reporting features.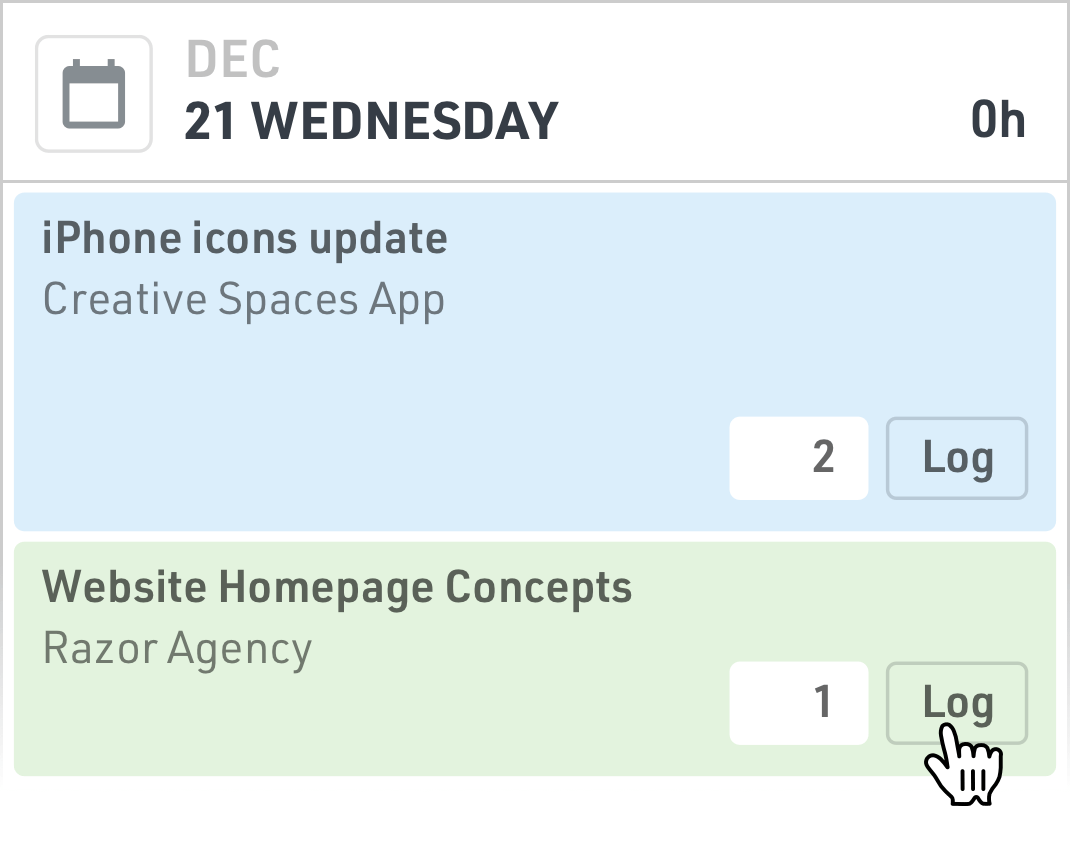 The tool also captures data from your current spreadsheets. Just import your CSV files, and you're ready to go. Or, if, you're starting from scratch, you can use one of the various pre-made templates. 
Float is a resource management software with time tracking that gives project managers a detailed view of their team's time on projects.  Plus, it's cloud-based, which means everyone can access it using any web browser or via the mobile app. This is perfect if you have remote workers, freelancers, or teams on the go who want to track their time using an Android or iOS device.
You don't have to be a large enterprise for Float to be useful—it can work for small businesses too. Take digital agency Impression, for example. While they are a small team of around 10 people, they still struggled with resource planning and accurately tracking billable and non-billable time.
The tipping point occurred when their Director, Charlie Hartley, asked for a breakdown of these numbers for each staff member, and it revealed major gaps and a lack of accuracy in their data. So they decided they needed an agile resource management solution that could:
Forecast project delivery dates
Foresee potential bottlenecks
Enable future planning
They chose to adopt Float, and it saved them over four hours a week in resource planning and time tracking. "We rely on our reports in Float to let us know when we're on track with project budgets or to give us a heads up if we're looking to run over," says Charlie.
They're also able to update everyone about schedule changes using the Slack integration.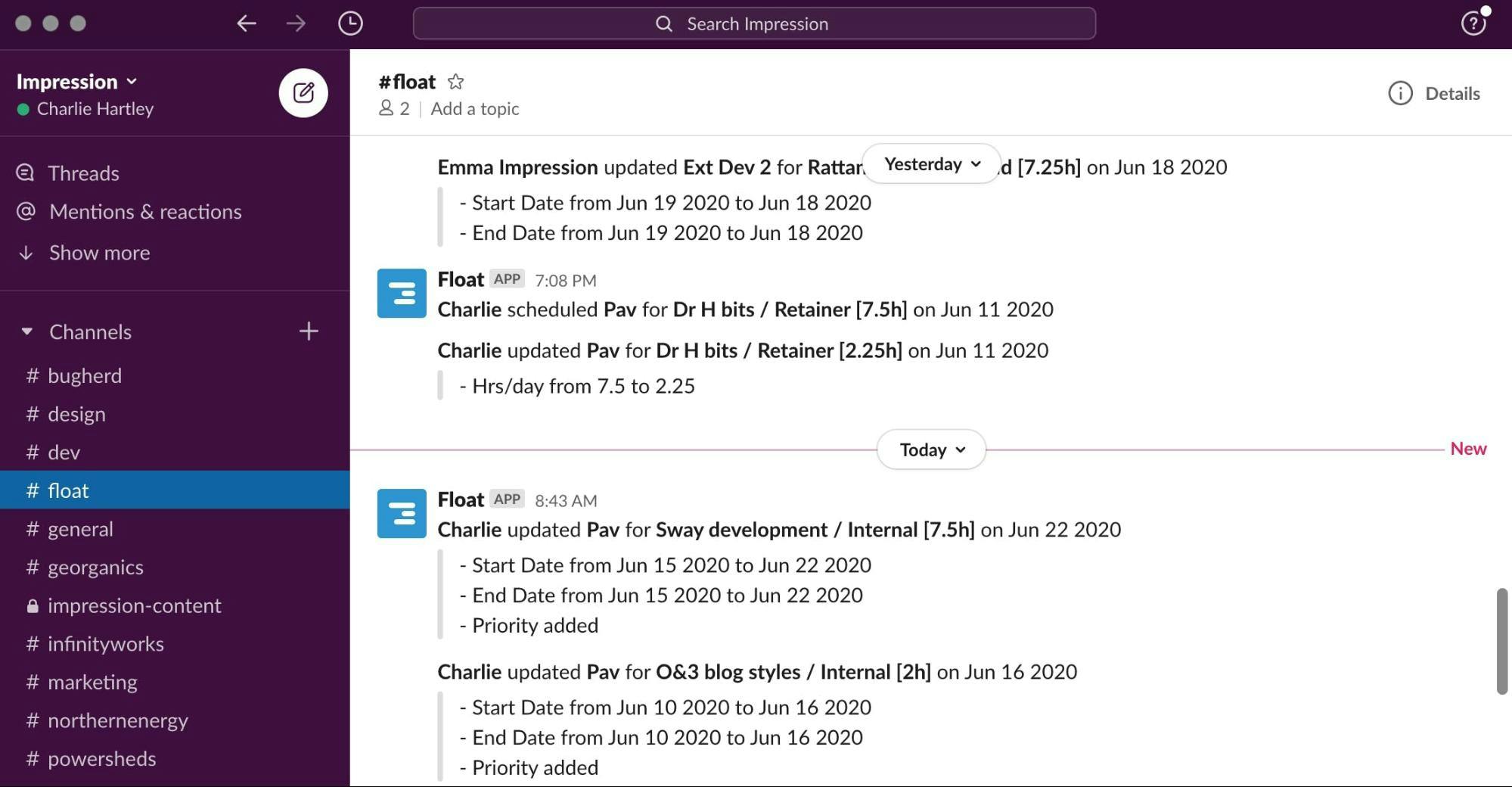 Divide into billable vs. non-billable hours
You added project management software to your time tracking process. Now, it's time to divide the billable vs. non-billable hours to accurately predict future projects. 
Billable hours are those you earn direct revenue from, such as services, consulting calls, and sales. Non-billable hours such as emails, admin work, and internal meetings can't be expensed to clients.
With time tracker software, it's easier to create an accurate timesheet. You can use this to identify whether you're overcharging or undercharging clients, which threatens your bottom line and credibility. 
For instance, you may find you're spending 5 billable hours x $100/hr on a project earning you $2,000. This gives you a $1,500 profit. But when you look at non-billable hours, you're clocking in 4 hours x $100/hr for admin and meetings. So your actual profit is $1,100. 
By dividing predicted and actual hours worked, you can determine if future projects are worth the time it'd take to complete them, or if invoicing for more would make ends meet.
Do regular time audits
A time tracker tool makes it easier to ensure accurate time tracking. But this doesn't mean there isn't room for error.
Mishaps can happen that hurt accuracy. For example, someone forgot to turn off their time tracker, and it ran for 8 hours on a single project. Or someone tracked activities that took under five minutes. 
Make sure to take time each pay period to audit time entries to ensure they align. If they don't, delete them from the equation, so it's accurately calculated before payday.
Integrate time tracking with your project management software
There are several options for managing team projects. Some businesses like to use a platform like Asana, while others prefer boards and to-do lists like Trello. However, neither offers time tracking abilities unless you integrate an add-on, such as Float.
Float integrates seamlessly with these and other project management tools, such as Teamwork, Jira, and WorkflowMax. It also simplifies billing and accounting by merging with Quickbooks. This gives you an all-in-one experience without disrupting your current workflow.
Float also allows unlimited users (for a minimal fee per user) to support any team size. There is also a month-long free trial to gauge the tool before buying (no credit card needed).
Create accurate timesheets using tracking software
There's no reason to waste your time and effort on manual spreadsheets (or worse, pen and paper). Eliminate the hassle and improve your time tracking with resource management software. 
You'll be able to rest easy knowing your team is accountable and productive, and that your timesheets are more accurate. This makes it easier to plan resources and develop reports for stakeholders. 
Float offers simple time tracking and all the basic features needed to make this happen. Ready to see it in action? Then sign up for a free 30-day trial today.
---