Resource scheduling made simple.
Scheduling tasks for your team is a breeze with our award-winning click and drag schedule view.
Resource scheduling features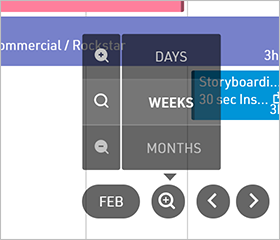 Visualize team workload
The schedule view gives your team a clear picture of who's working on what. Zoom in for a detailed day view or zoom out to view a 12-week forecast.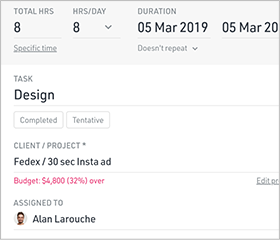 Assign tasks with ease
To assign a task to a person, click and drag in the schedule area, select a project, and confirm the dates.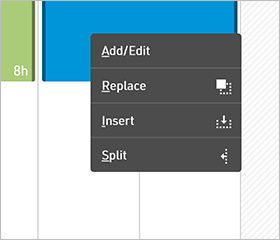 Make updates often
Use the right-click tools to replace, insert, and split tasks. Duplicate tasks by holding Shift as you drag them. Expand or contract tasks by dragging their edges.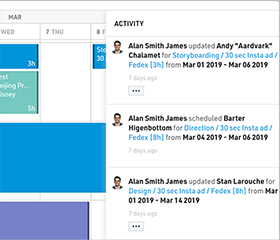 Live updates
Multiple people can schedule at the same time. Live updates to the activity feed ensure you and your team are always seeing the latest changes.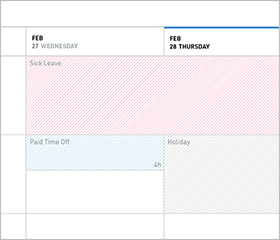 Time off management
Track your team's paid time off and sick leave, schedule holidays when your office is closed, and hide weekends from the schedule view if they're not needed.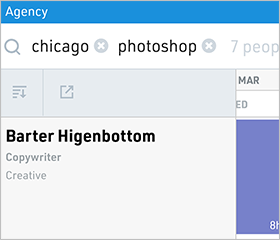 Find the right person, fast
Search and sorting features give you the flexibility to view the people and projects you need to. Sort by availability, filter by skills, drill down to departments or clients, and save your favorite searches for later.
I did months of comparison before I made a decision. It's streamlined interface and ease of use made the difference.

Greg Pin

Aironair
Deliver your team their personal schedules.
The latest tasks, times, and notes are viewable at any time on any device.
Email the most recent schedule updates from the Share tab, or set them to send automatically at the start of the working week.