Schedule tasks and time off with a single click
Set the hours, duration, and project name to assign the task to a team member. Set the task as tentative if it's not yet confirmed, or let the team know the task is finished by marking it complete.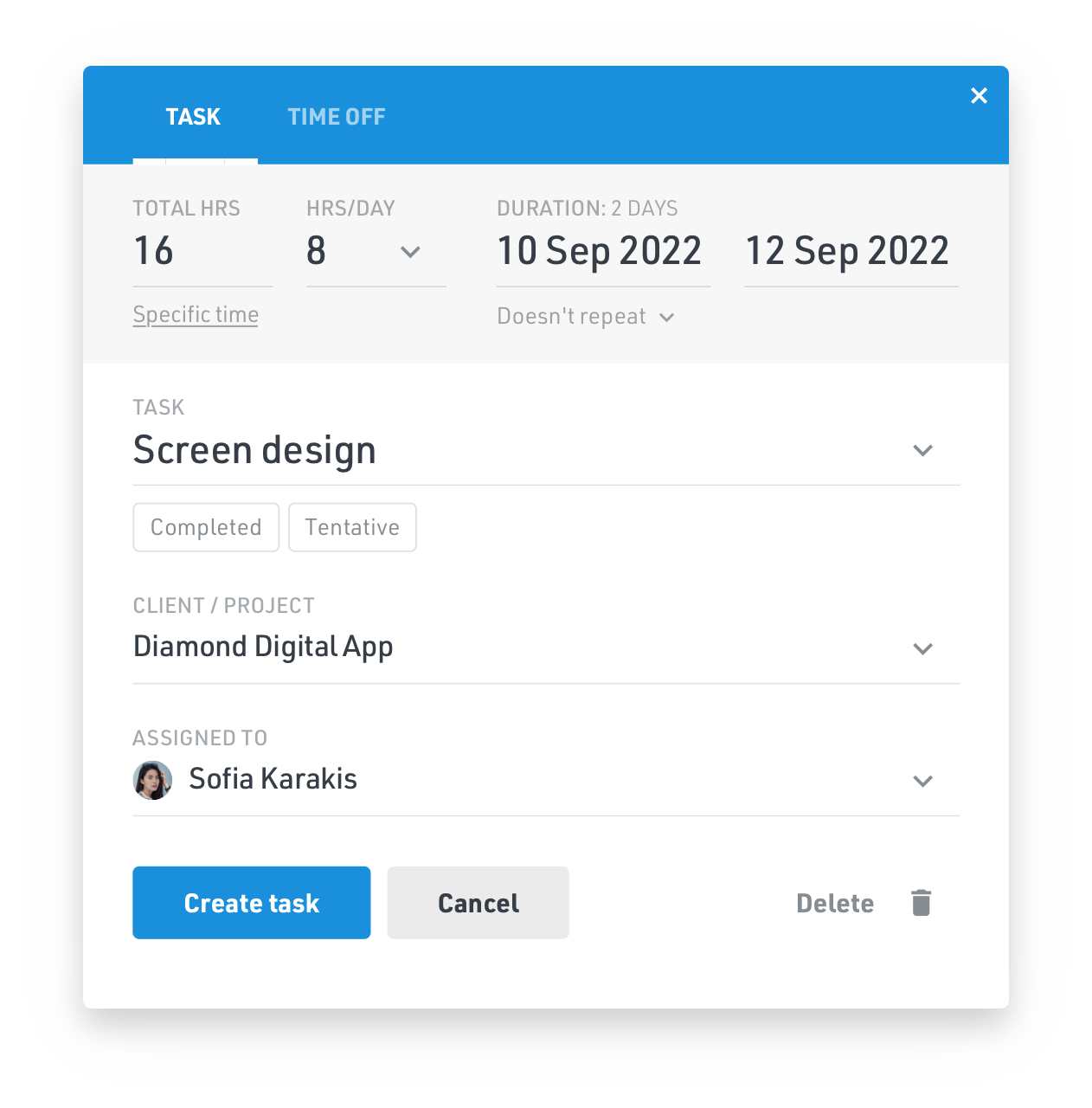 Edit tasks on the fly with drag and drop and handy shortcuts
Replace, insert, and split tasks with ease from the right-click menu. Increase or decrease task hours and days by dragging at their edges. Easily copy tasks or reassign them to other team members by dragging and dropping.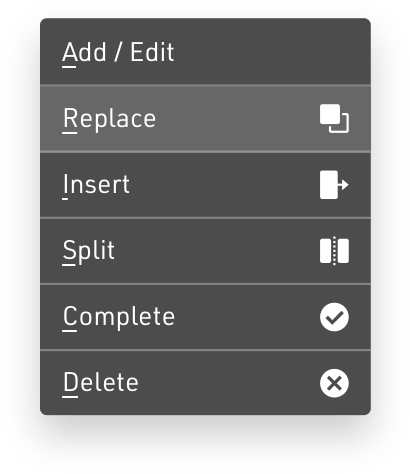 Search for anything on your schedule
Whether you're a team of 5 or 50, you can find the info you're after using our powerful search tool. Type in any keyword and filter by projects, people, tags, departments, and more.
Keep track of changes as they happen
Schedule your team with accuracy and confidence as all changes appear in real-time and can be monitored from your team's activity feed.