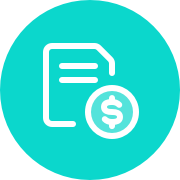 Discounts, plans, & refunds
Last updated: 25 February 2021
Float for nonprofits
We're happy to offer a 10% discount to all 501(c)(3) nonprofit organizations and others who qualify as charities (subject to verification).
Before the end of your 30 day trial, please contact us at sales@float.com to apply for the nonprofit discount. We'll just need your organization's legal name, address, website, and a short description of what you do.
If you've been paying for Float already but would like to apply, feel free! We can't retroactively apply the discount to any payments made in the past, but once approved, you will receive the 10% discount going forward.
We reserve the right to approve or deny an organization's participation and/or amend our eligibility requirements at any time.
Annual plans
Teams who sign up for an annual plan of service will receive a 20% discount upon purchase.
Signing up for an annual plan also opens up more payment options for your subscription. Teams looking to pay via check or wire transfer can do so for an additional $50 per year. This helps us cover the cost of related bank fees and the additional time required to reconcile these payment types.
Enterprise plans
Large teams can take advantage of our family volume discount. We offer a 10% discount to teams made up of over 100 people. Teams spread across multiple accounts that share the same company email domain (e.g., @float.com) are also eligible for the discount, so long as your accounts are comprised of more than 100 people in total.
As mentioned, you can save an additional 20% by signing up for an annual plan of service.
Refunds & cancellation policy
Our service is billed in advance on a monthly or annual basis and is non-refundable. We do not offer refunds or credits for partial months of service, upgrade/downgrade refunds, or refunds for months unused with an open account.
Accounts can be closed by the Account Owner at any time from the Team Account Settings page. Scroll to the bottom of the page, select "Delete Team" and confirm. All information on the account will be deleted.
There are exceptions to every rule, of course, and here are ours:
If you're not happy with Float within the first 30 days of upgrading to a paid plan, let us know and we will make things right! If you're still not happy, we'll cancel your subscription and refund the amount paid with no questions asked.
If you've paid for an annual plan and have more than six months remaining on your subscription and would like to cancel or switch to a month to month plan, you can do so, less the 20% discount that you received when you purchased your plan.
If you forgot to cancel your account and were billed for a new month, we're happy to refund the amount charged and close your account.
Questions or comments?
Unsure if you qualify for a discount? Think you deserve a refund or credit? We'd love to hear from you! Reach out to us and we'll be in touch.