Why Your Remote Team Should Meet Up More Often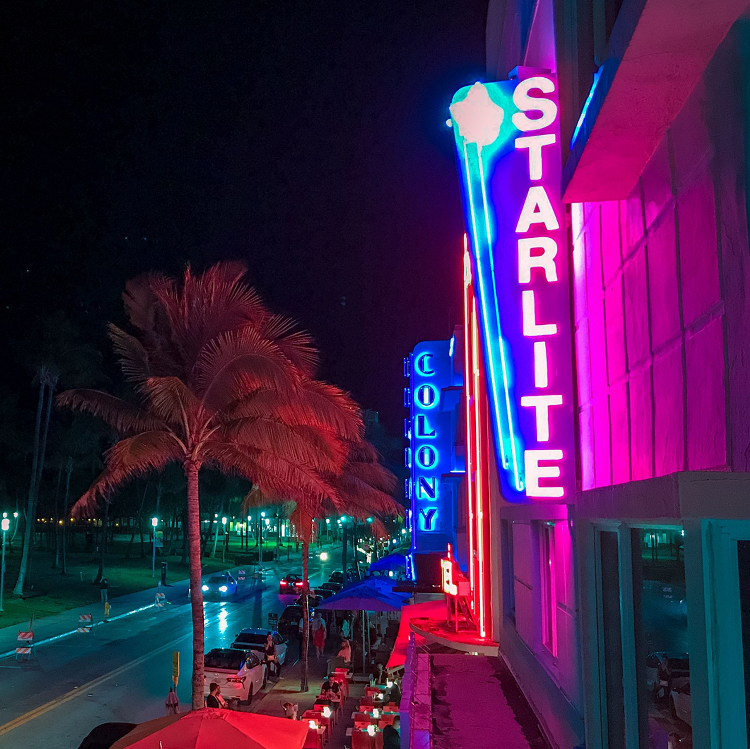 One of Float's core values is to "work where you want" and while we fully believe that most work doesn't need to take place in the same room together, some things are simply more efficient when done face-to-face. As the team sizes using Float have grown, our engineering team has been strategizing ways to scale our architecture to best support these larger accounts.
After many Slack chats and Zoom calls, we decided to take advantage of mid-season prices (and a direct flight for most) and meet up in sunny Miami.
The event was scheduled for four days, with two days of core all-day meetings. While we have an annual company off-site meeting that has been a great way to connect the whole team and catch up and socialize, this was our first face-to-face engineering team meeting in Float's history!
The off-site was designed to be results-focused: we had a predefined set of narrow goals with expected deliverables as well as some optional topics to discuss if time permitted (it did and we covered most of them). With everyone's brain power together in the same room and having a singular focus, it became evident pretty early that we were on track to accomplish the goals we'd set and the trip would be worthwhile.
An added bonus was being able to see how well everyone got along with each other throughout our time together.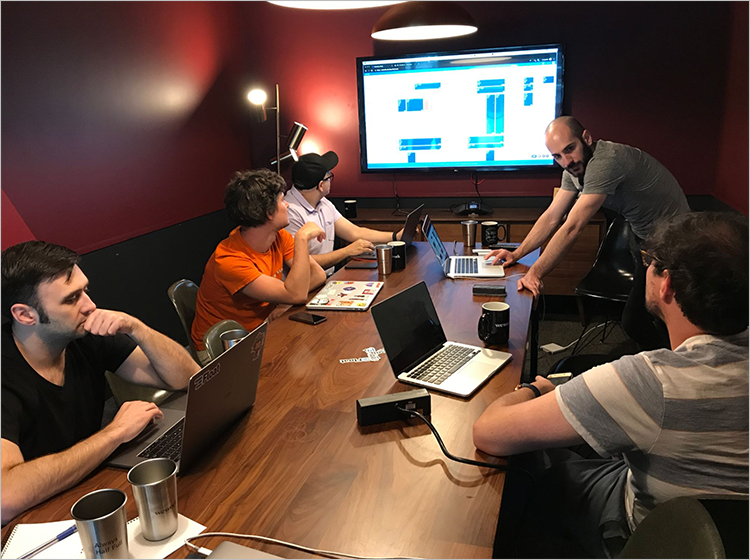 There was a real sense of togetherness both in and outside of our meetings, and despite a packed schedule, we where still able to get some old-fashioned team bonding in while exploring a bit of beautiful Miami.
Some highlights included:
Touring the graffiti art in Wynwood
Tony teaching us Cuban Dominos in the hotel courtyard terrace in Little Havana
Dinner and nighttime beach walk in South Beach
Birthday dinner for Lucas at a great seafood place downtown
Drinks on the porch by the Miami River on our last night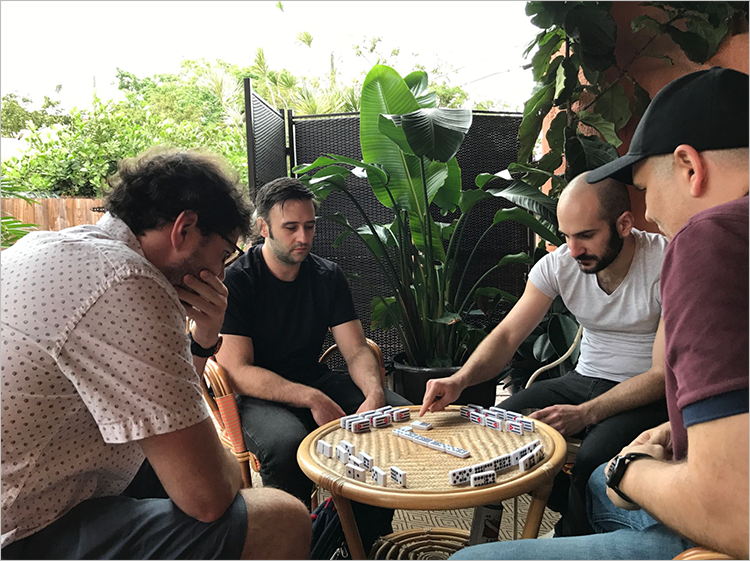 Holding an engineering team meet had been high on our list of priorities for a while, and I'm proud that we were able to rally around this particular issue and pull off a successful off-site meeting in short order. Setting a focused agenda and attainable goals was critical, as it kept us on track and kept the stress levels low, which really opened us up to the social benefits of the trip.
Scheduling at least one annual full-team meet (with additional problem-specific/sub-team get-togethers if practical), is a great way to improve the cohesiveness of your team and give them a clear picture of what lies ahead the rest of the year.
It's absolutely something I would recommend for all remote teams!
---
Read more about the outcome of this engineering meet up and rebuilding the Float schedule in React Hooks.
---
Get exclusive monthly updates on the best tools and productivity tips for asynchronous remote work
Join 100,000+ readers globally