Raising the Bar: A Year of Enhancing our Onboarding Experience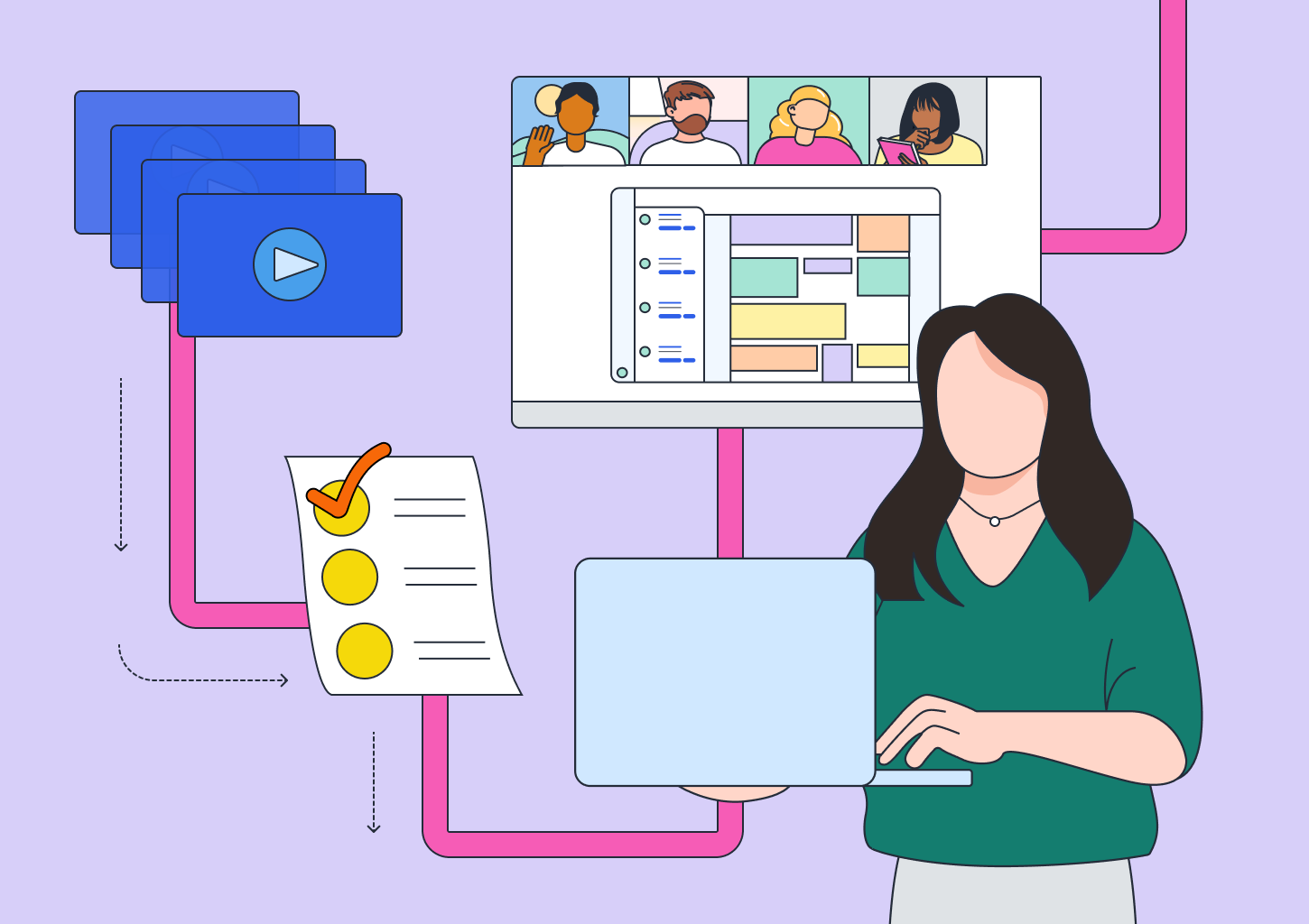 I've learned that adaptability isn't just a buzzword, it's a way of life at Float. Our commitment to this shapes the way my colleagues and I work every day, and it's also transformed how we approach our client's needs—in particularly for tool onboarding and training.
A little over a year ago I stepped into my role at Float as a Senior Account Manager and from day one I was entrusted with the important task of nurturing our mid-market and enterprise account relationships. At the time, we account managers started leveraging our CRM to document client interactions. As an async remote team, this process was crucial for tracking our experiences and knowledge sharing. Within a few weeks, it was quickly revealed that the majority of our time was being spent training new teams during their onboarding.
This pointed data felt like a call to action. It was an opportunity to lean in and adapt how we offer onboarding support. We knew that we were holding a lot of customer and product knowledge, and so we started to ask ourselves what that knowledge could look like disseminated.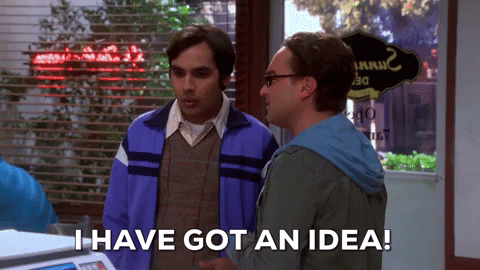 As a team we started to map the client onboarding journey, seeking to transform a one-to-one offering into a more accessible, and equally powerful one-to-many approach. We reorganized the priorities of our account managers by utilizing their expertise as 'Onboarding Specialists'. This was more than just a title change, it signaled a shift in focus and a willingness to adapt so that we could better support our customers.
With this clarity, we set our sights on implementing a first-class onboarding and training approach. Rome wasn't built in a day, and we knew that executing this plan would take time and cross-departmental support. We were up for the challenge, but where to start?
Quick wins: Creating self-serve videos
We decided to start with "quick wins" that would provide immediate value to our customers.
We turned our product knowledge into quick product demonstrations that was launched as a video guide library in the Float Help Center. Now any customer globally could access these training topics. These videos had hundreds of views in the first few weeks, which validated our client's thirst for targeted Float training.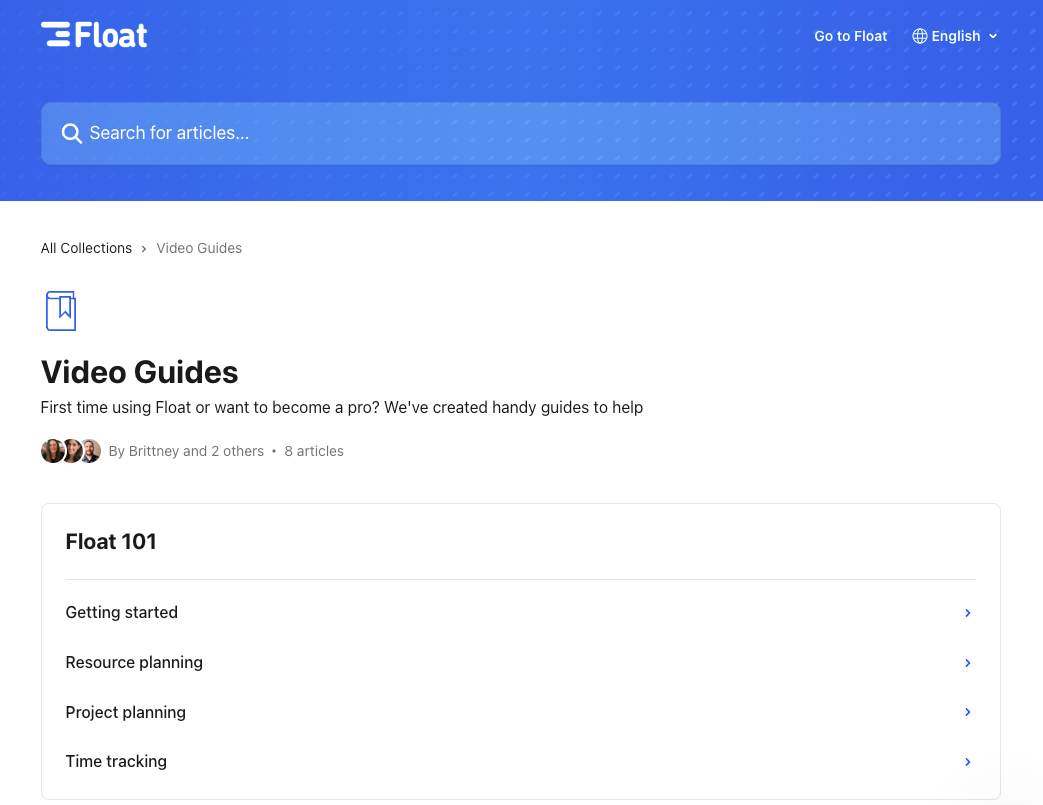 At the same time we wanted to give our Float team more access to the feedback we hear when new teams begin onboarding with us—and so we set up a new #onboarding-team channel in Slack that anyone can join.
Experimentation: Offering live group training
We were determined to bring our small team's mighty product insights to the masses which led our next step of experimenting—live training. We weren't sure the exact format or times that would work best for our clients, so we took an educated guess, and, similar to our approach with videos, we put it to the market for real-time feedback!
In just under two weeks, we turned around an offering of four unique live training sessions. The first goal was simply to explore audience interest, topic relevance, and processes.  In just minutes after announcing the live training in our product newsletter, we were flooded with registrants and requests for additional session availability. The interest was there!
After one month of sessions, we had loads of internal and external feedback to reflect on which led us to a few key considerations for our next iteration:
Are the session times set up to maximize live access for our global client base?
How can we raise awareness of this new program to our current and prospective clients?
What video software will offer the best customer experience and automation  possibilities?  
The program wasn't quite perfect, but we had more trained Float clients than the month before and at this point, our hypothesis on our audience's desire for this type of Float support had been validated.
So, in line with our team values whereby we seek for iteration over perfection, we continued on!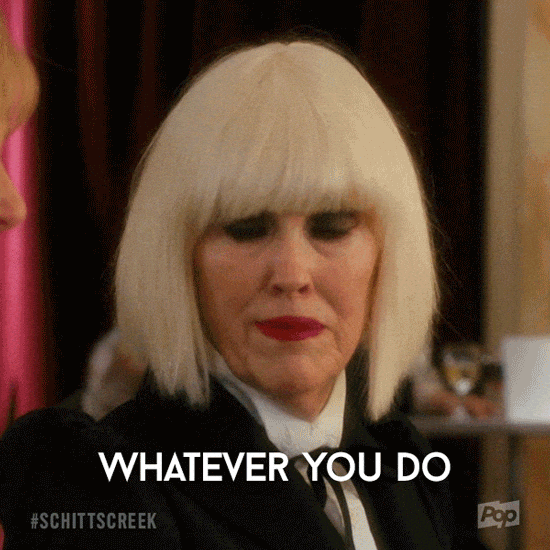 Iteration: Refining the training experience
We kept pace of offering daily live training that spanned our five most requested topics. At the same time we started to research video platforms that would help us automate tedious processes like pre and post training communications and data analytics. Landing on Livestorm for this gave us back some time to reinvest into growing our one-to-many program offering.
We were up to a V3!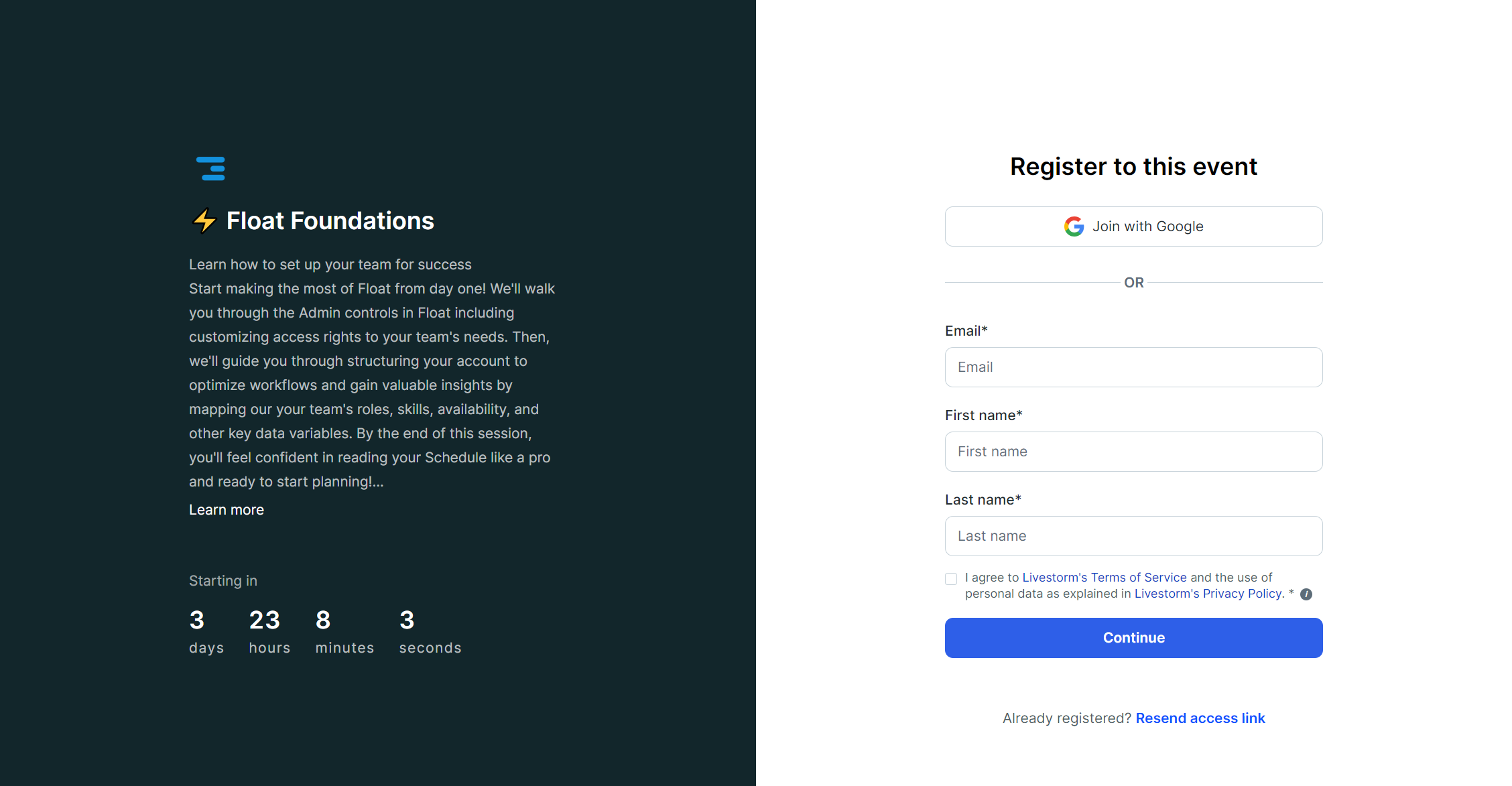 With our new platform and acquired learnings, we streamlined covering more material in fewer sessions whilst ensuring that we still reached the key timezones for our global audience. Since doing this, we trained our largest global cohort of clients last month—spanning 20 countries!
We were rocking and rolling, and we knew it was time to tap our #global, #remote, #async, cross-department team mates for their expertize! 🌎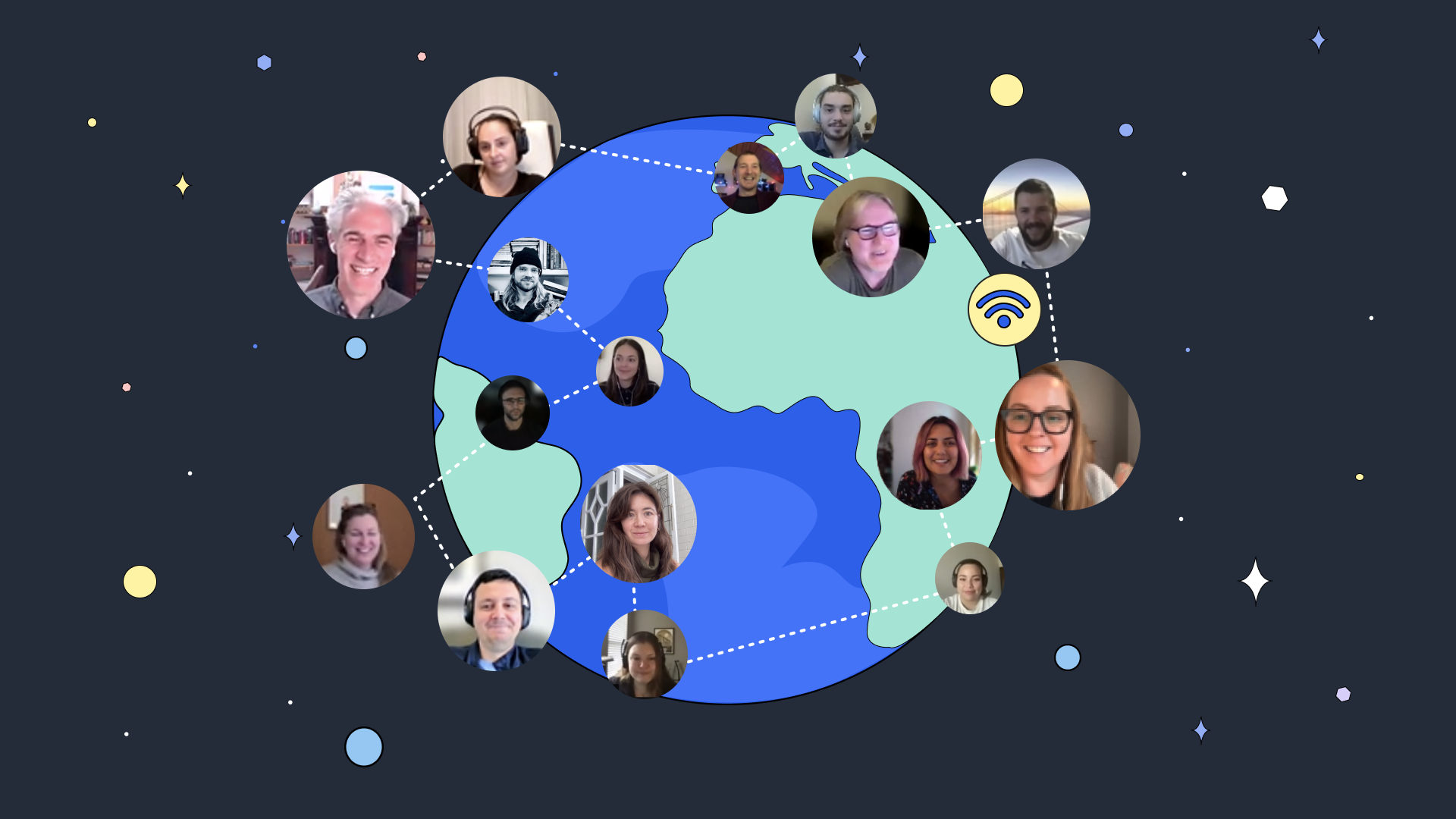 Flow: Finding our groove
With a pep in our step and our program foundation built, we wanted to raise the bar by collaborating more intentionally with team mates in other departments.
We reached out to our marketing team to help us better promote the live training to all new Float trials. We've also been working with them to build out product guides for teams at different stages of their onboarding journey.
We've partnered with our sales team to offer customer 1:1 training sessions for our enterprise clients.
With several new features and product enhancements being shipped, we've also been having regular open conversations with the product and marketing teams on ways that we can help existing customers get the most value out of Float.
Reflection: A look in the rearview mirror
As I think back, wow, things have evolved! Our customers have more access to Float product training than ever before and I truly believe that with this offering we're helping to set teams up for success with Float—from day one.
I'm proud we've crafted a program that better serves our customers and to be working on a team that's committed to providing a best-in-class experience. Working with specialists in other departments has been insightful and I've learnt a lot by being part of such a nimble and focused team. Plus, I know that our efforts won't stop here!
Scaling: Yep, we're just getting started!
This work has continued to highlight the boundless opportunities for us to keep enhancing our product and service offering. Next up on the Float training journey is to build out more self-serve content and expand our ongoing product education. We're also planning to share more regular insights into what's on product roadmap—and give you the front seat to asking us Q&As about it!
Stay tuned!
---
Get exclusive monthly updates on the best tools and productivity tips for asynchronous remote work
Join 100,000+ readers globally