Introducing the Float Handbook for Working Async Remote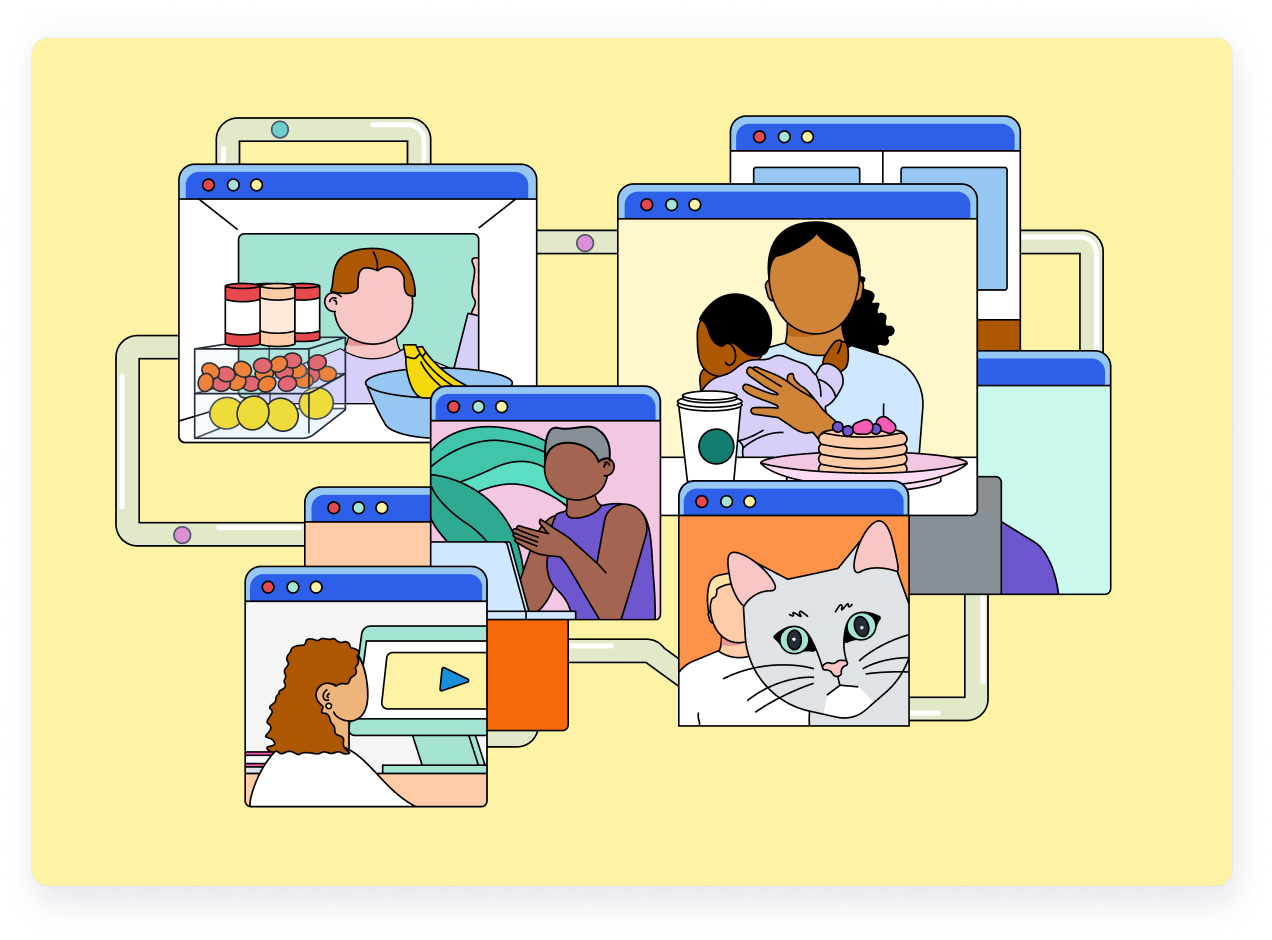 There's something that I believe all really great companies have in common—they push boundaries in ways that uniquely align with their values and culture and show what is possible.
Reed Hastings created a Netflix empire with a culture with very few rules and policies, making a conscious choice to treat his team like adults with accountabilities. 37Signals defined what remote work is all about for them and their team and wrote a book about it that has sold hundreds of thousands of copies globally. ​​Yvon Chouinard always let his people go surfing, and he built a billion-dollar empire (that he recently donated 98% of to a non-profit to combat climate change).
"Greatness is not a function of circumstance. Greatness, it turns out, is largely a matter of conscious choice, and discipline." — Good to Great: Why Some Companies Make the Leap... and Others Don't, by James C. Collins
We're a fully asynchronous remote team with over 50 members in 18+ countries worldwide. As such, we know that knowledge sharing and communication are crucial to our success. In 2022, as we underwent a significant hiring period, we noticed many candidates asked the same essential questions during their initial interviews. Specifically, they wanted to know:
What is it like to work at Float?
What does it mean to be an employee or contractor at Float?
What is the onboarding process like?
What are Float's work hours?
While we were happy to provide this information, we also realized that it would be helpful for candidates to have access before the interview process even began. A common practice in the tech industry is to keep information like perks and benefit details, career tracks, policies, and processes behind a reverse paywall.
We knew we could do better.
Removing the barriers to information
I've always been interested in what is possible when you look beyond "This is just the way it is" or "We've always done it this way,"—which are toxic sentences to progress and innovation.
We initially made a copy of our Perks and Benefits page public to ensure potential team members had all the information they need. This helped make sharing the info with candidates easier, and we were able to include it in offer letters.
However, having two separate versions of the page felt disjointed and added administrative work. So we migrated the internal and external pages and made them publicly available. Despite this, we still felt like we were holding back information. We asked ourselves, "What if we shared everything we share with new team members...publicly?"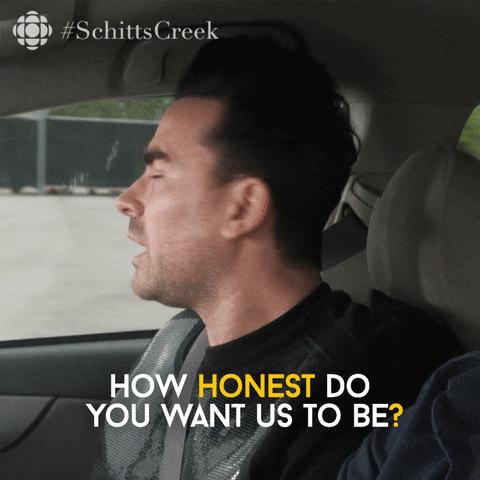 Our commitment to transparency and open communication extends beyond just our hiring process.
As a remote team, we recognize that communication is essential to achieving our mission of helping organizations plan their work time better. Removing barriers to information ensures that everyone interested in joining our team has access to the knowledge they need to succeed at Float, no matter where they are in the world.
Rethinking the framework for internal and external documentation
As we evaluated how to improve communication and information sharing during the hiring process, we realized that we needed to restructure how we conveyed information to make sense of multiple points of view:
New or potential candidate: "Why do I want to work here?"
New team member: "What do I need to know?"
Existing team member: "Where can I find this information?"
While many organizations traditionally keep onboarding information private, we believed we could set people up for success by being more transparent. By providing more accessible information, potential hires have access to the knowledge they need and existing team members have a streamlined reference for learning.
We think this approach helps us better communicate our culture, values, and expectations to new and existing team members alike!
Introducing the Float handbook
The result of the process is a public-facing handbook created using Notion Teamspaces. This comprehensive guide provides full context on what it's like to work at Float, what you need to know when you first start, and where to find information as a team member.
By making all Float information for onboarding a new team member publicly available, we've removed barriers to communication and made the process more transparent. Anyone interested in learning more about the Float experience can now read about our founder's story, mission and values, career opportunities, and our ​​Best Work Life manifesto. We even share details about our team meetups (our most recent one in Chamonix was 🤯) and how we pay our team members.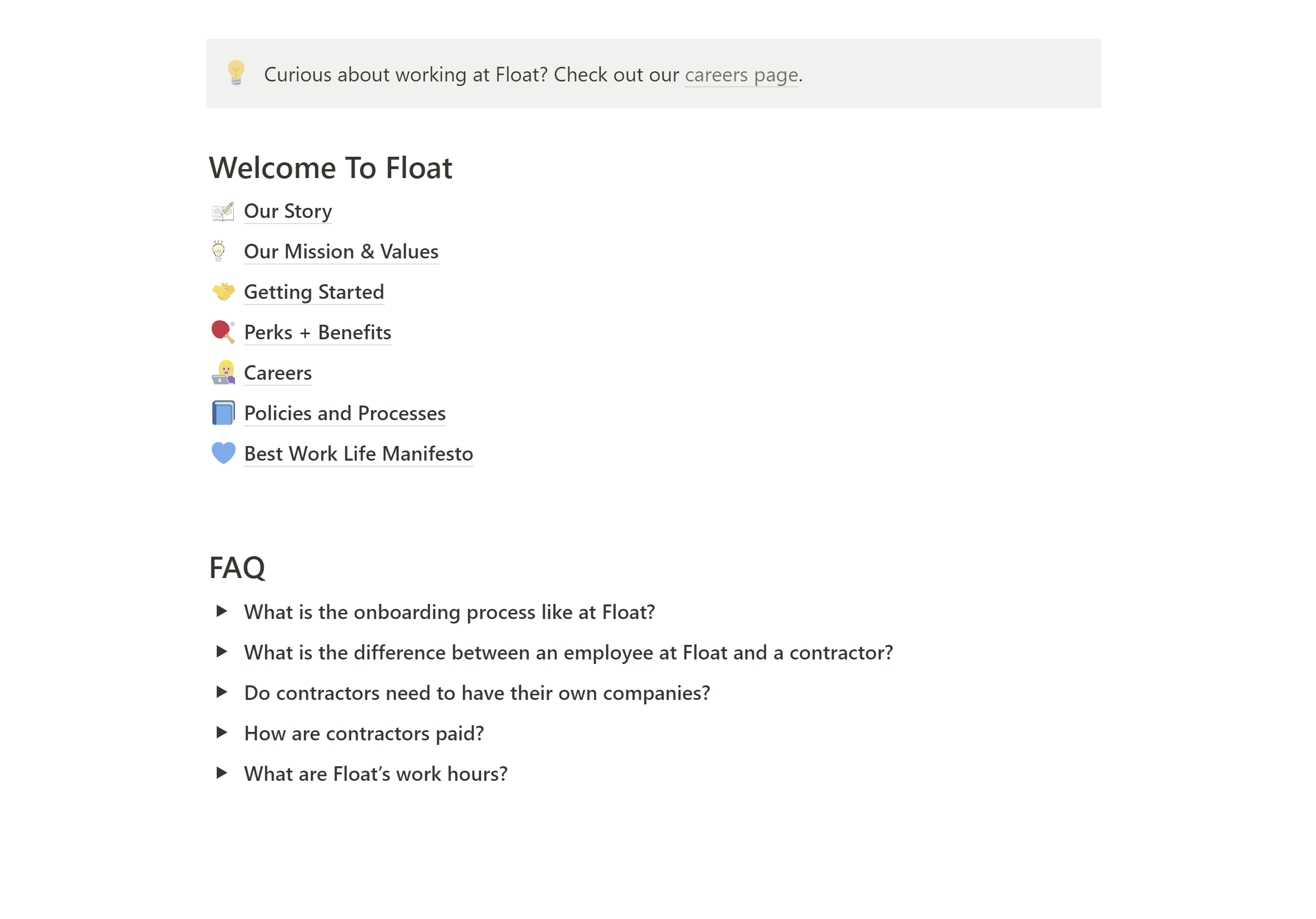 We didn't initially expect our team to share the handbook with others, but it has proven to be an excellent resource for those looking to refer friends or colleagues. With this new approach, we manage one public-facing handbook and have an internal teamspace for Float documentation meant for current team members only.
If you go through our hiring process and join the team, the information you are given early on in the process is the same information you'll use to get started on day 1 and support you on day 100.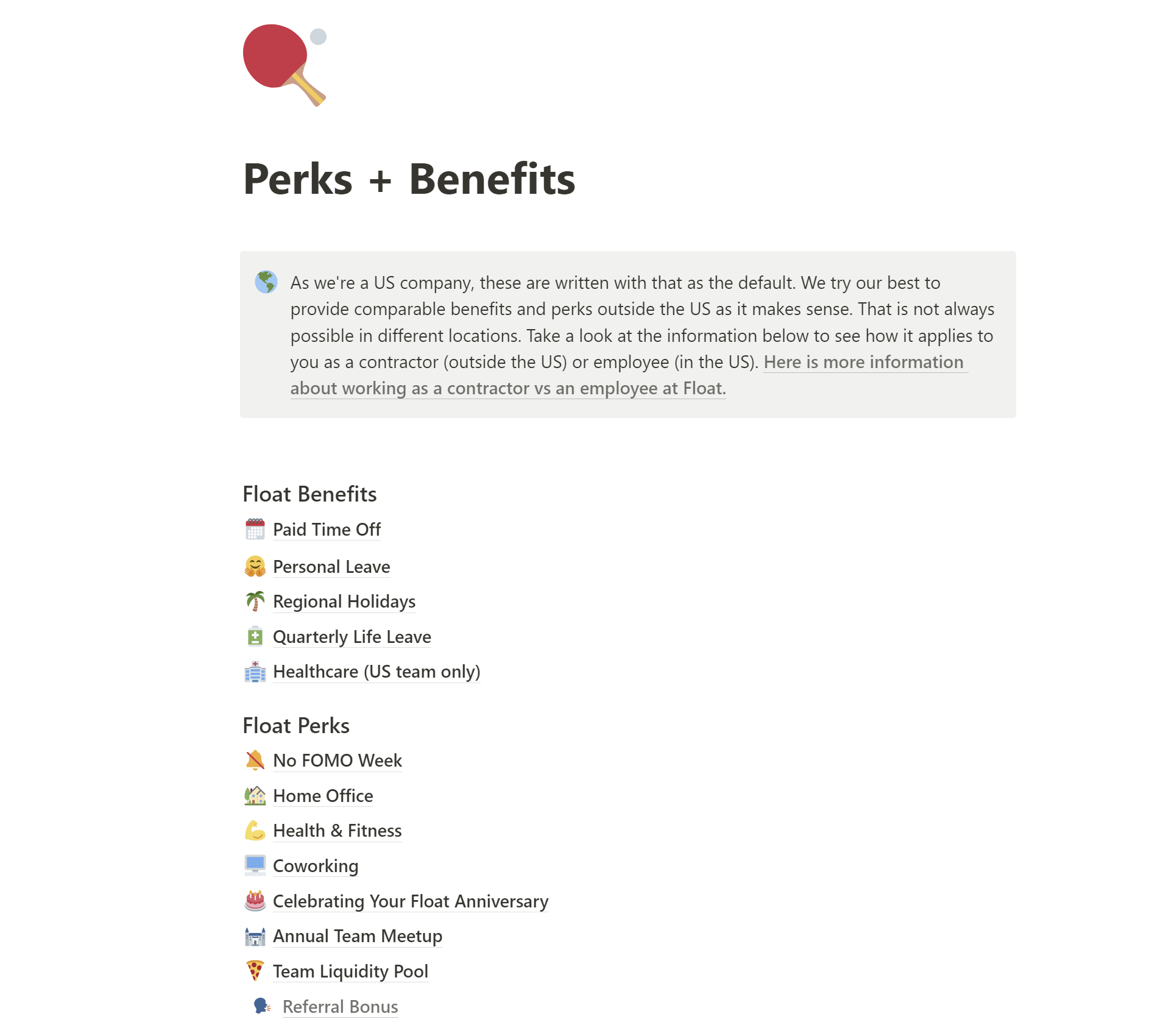 Sharing the real picture of async remote work
We know that people want to know what it's really like working in a fully remote team. Our public handbook is more than just a resource for potential team members—it's a way for us to share an accurate picture of async remote work.
I love sharing my experience about what it's been like to work here over the last two and a half years and why I still pinch myself because I get to work with a team who believes in doing great work but also living a great life. As a fully remote team, we recognize that we are part of a larger community of pioneers and are proud to share our experience with others.
At Float, we believe that the future of work is remote, and we are committed to helping shape it by being transparent and sharing our experiences. The handbook is just one way we are doing that, and we will continue to explore new ways to connect with our community, share knowledge, and build a better future of work for everyone!
---
Check out the walkthrough below for more on the new Float Handbook.
---
Get exclusive monthly updates on the best tools and productivity tips for asynchronous remote work
Join 100,000+ readers globally