How to Build a Strong, Connected Remote Team of 50+ People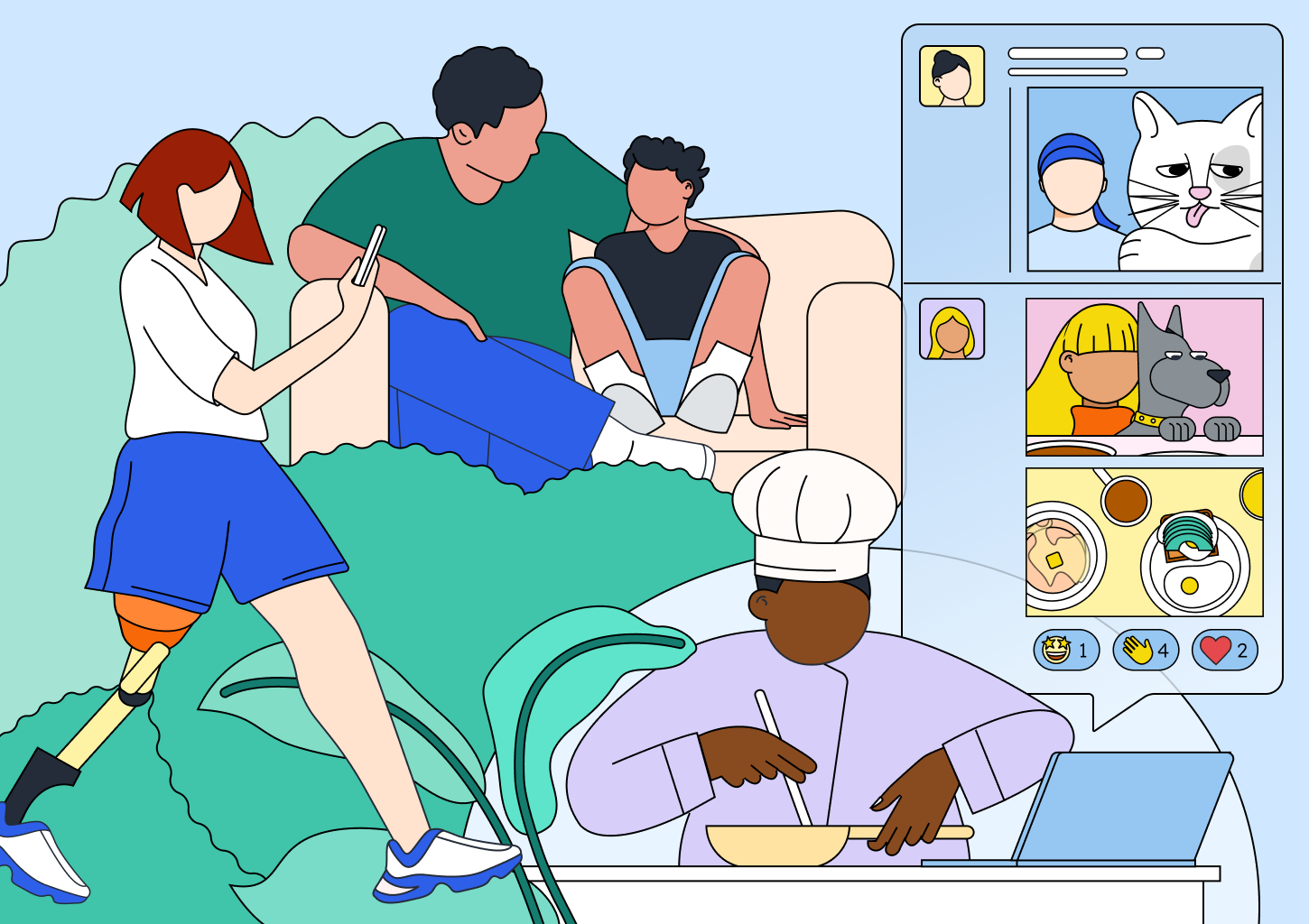 In September 2022, we hosted our biggest team meetup yet. More than 40 Float team members flew in from around the world to Chamonix, France!
We had two full days to get to know each other and bond as a team (for real, not just over Zoom), synced up on our company mission, and, most importantly, built some major trust. We learned that our team is a wacky bunch with tons of different interests—from growing plants, spinning beats, smoking meats—and everything in between (shoutout to our resident pilot! ✈️).
After three long years of virtual hangouts only, it was unreal to finally get together and feel that sense of connection in person.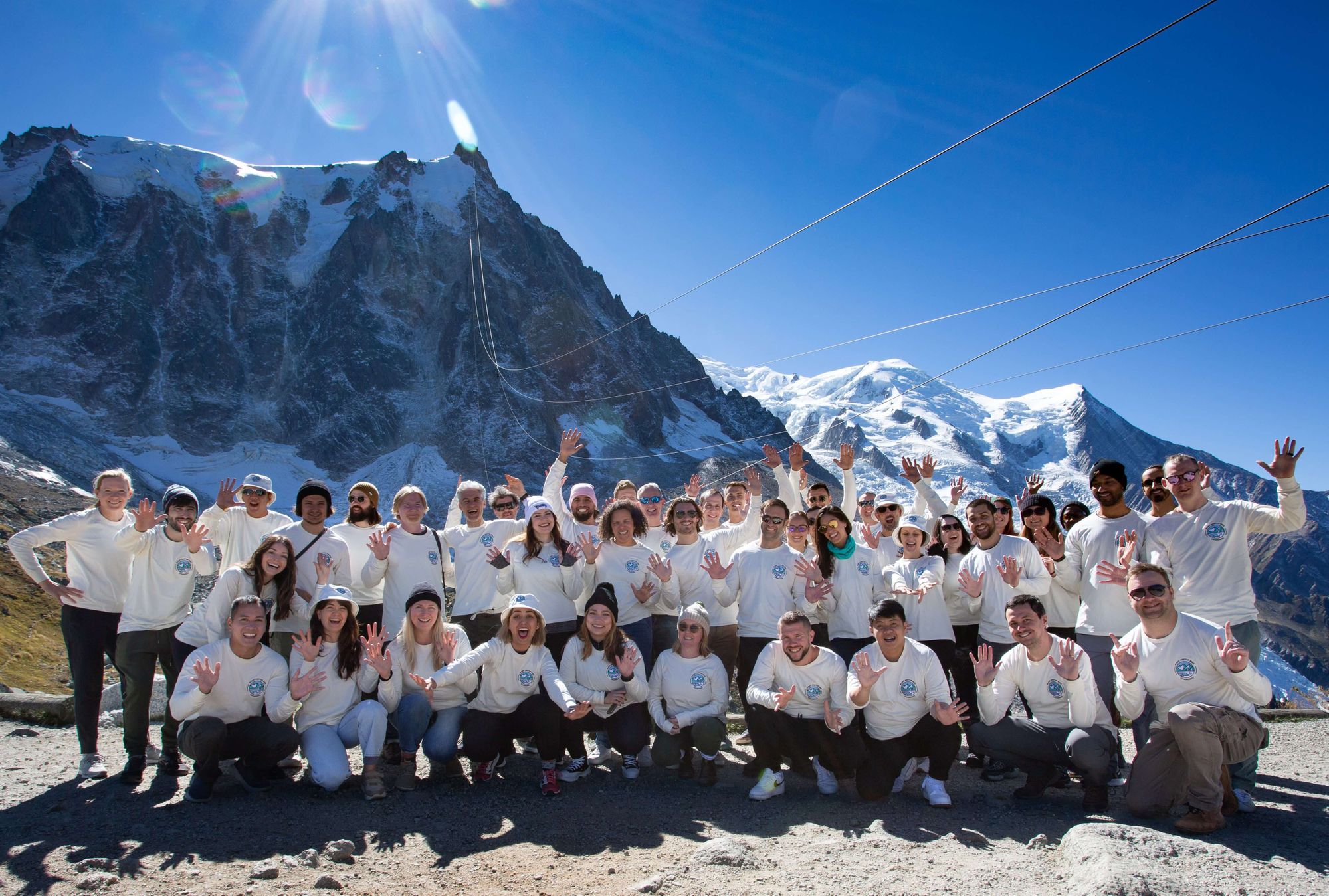 Working remotely can feel lonely and disconnected at times. We're all about overcoming those challenges and building a strong sense of community. How do we do it? By actively listening to each other's feedback and creating virtual spaces that bring us together.
Whether it's a Slack channel for discussing our favorite podcasts or a virtual movie night after a long week, we look for ways to connect and find common ground. Because at the end of the day, the relationships we build with each other make working at Float fulfilling and enjoyable.
Creating a sense of belonging through team experiences
We love to maintain a sense of community at Float, even when working async remote across the globe. Team Experience is an initiative that the operations team developed as a way for us to stay connected and engaged with our peers. We know that not everyone wants (or needs) to connect. The beauty of the program is that it is entirely optional.
It enables a dynamic where people are not forced to participate in extracurricular activities but instead decide what is best for them at their convenience. Since creating these experiences, we've seen a company-wide behavior where different groups participate in different activities.
And it's not just work-related stuff either—we like to get personal. When a new hire joins the team, we ask them some unique intro questions to get to know them better. We asked a new starter from Spain for a local dish recommendation, and they suggested a classic potato omelet (tortilla de patata). But when they said they didn't like onion in it, a whole debate broke out, and that's when we realized we needed a space to talk about food.
And voila, the #foodie Slack channel was born!
To celebrate, we created a Float culinary adventures activity, where participants had to cook a Spanish omelet with or without onions. We even had a poll pitting con-cebollistas (with-onionists) against sin-cebollistas (without-onionists). It was a blast, and we saw some fantastic variations on the classic dish, like adding Valentina sauce, Sriracha, feta cheese, and ham. Who knew food could bring us all together like that?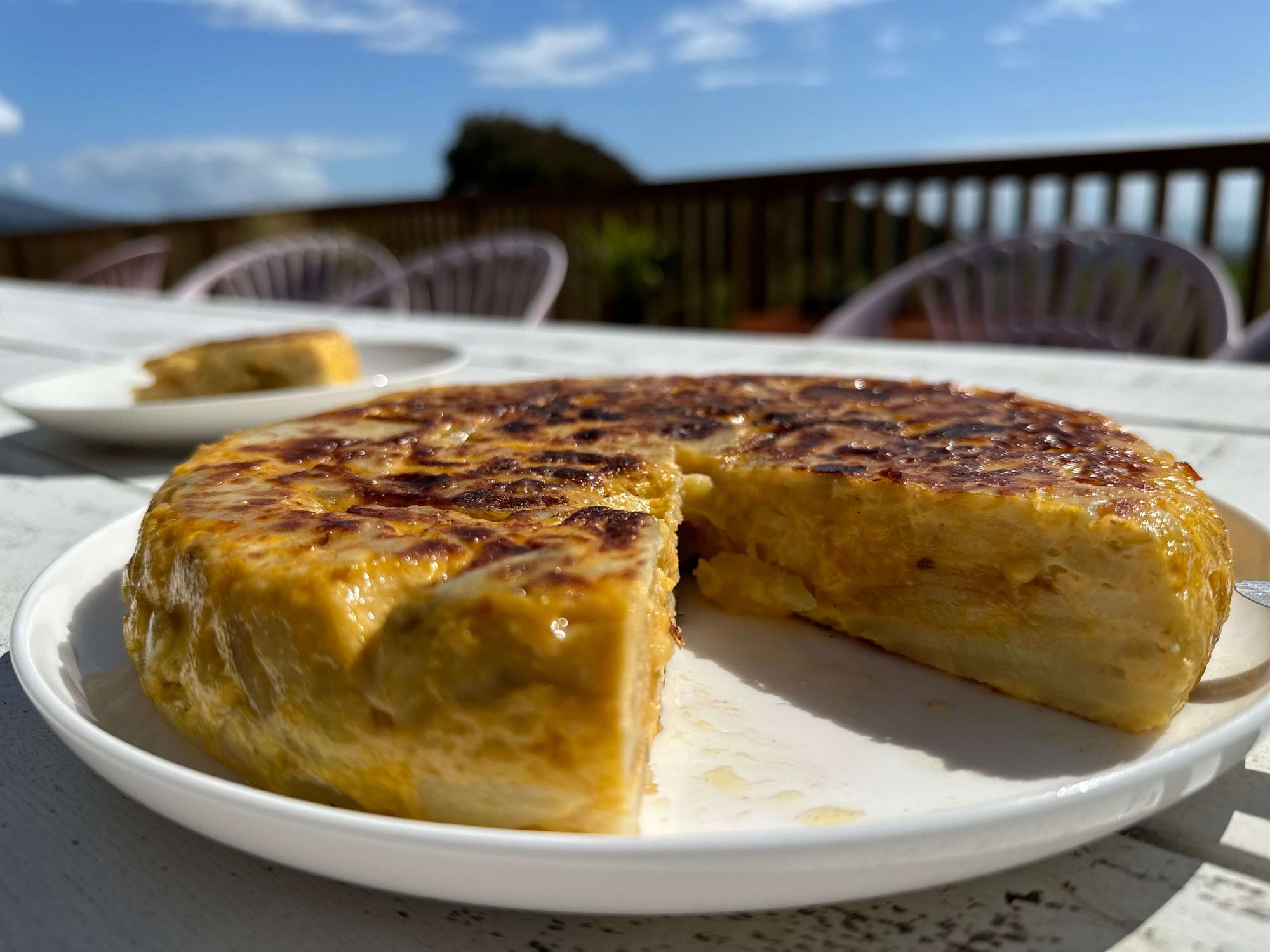 Over the past few months, we've been experimenting with different ways to bring the team at Float closer. Here's my advice for creating async team activities that encourage togetherness and feel authentic.
Identify areas where there's already shared interest
Fostering team experiences is all about finding those sweet spots of shared interest. It requires reading the room and understanding where the team's needs are.
Take, for example, a team member's post in our #general channel about buying an under-desk treadmill. The post gained some traction within our team, sparking the idea for our first-ever step challenge! With this activity, the challenge is not focused on competing with other team members—it's about fitness, health, and staying active. Of course, we've gotta keep time zones and accessibility in mind, but that's what makes it exciting.
When you find those casual interactions that people are interested in, it's like striking gold. It shows that people are willing to participate and that's what makes an initiative worthwhile.
Look for fresh takes on old ideas
We're always learning how to keep our culture nurtured and exciting. Certain aspects of our culture have been in place for a while, so some initiatives just need a bit of a revamp. As our team grows, we must stay open and flexible to change.
Take our #book-club channel, for example.
A Geekbot linked to the channel asked people what they were reading every month. We noticed that only some people were feeling the book vibe, and the channel needed a revamp. We decided to keep the same concept but add podcasts and music recommendations to the mix, and boom! The #stay-curious channel was born.

Now, we see way more people chiming in with their suggestions every month, and we get to learn about the things that inspire our team and keep them motivated each month. It's all about keeping things inclusive and exciting.
Embrace spontaneity alongside existing plans
We love a good mix of planned and spontaneous activities. It's amazing how much value we can get from those unexpected moments, like when someone shared their Lunar New Year traditions, and we all got to learn and celebrate the food, festivities, and rituals together.
But we also love planning fun things, like our movie date night, where we set up spaces to watch a movie, prepared snacks, and enjoyed a movie together with the team—virtually. This is the perfect recipe for staying motivated and maintaining our culture at Float.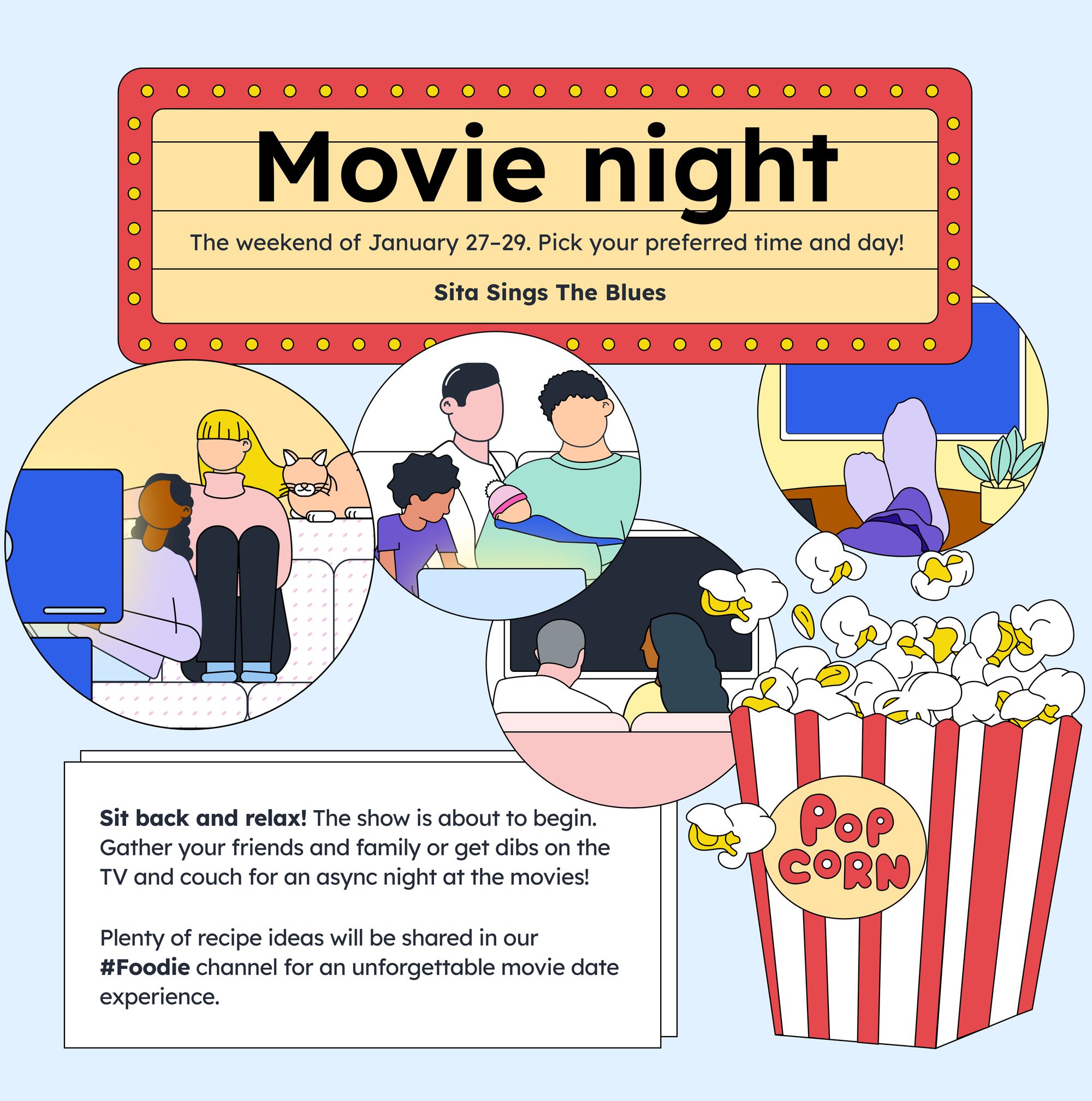 Our main goal is to create incredible team experiences that everyone can participate in at their own pace and time. We are seeing engagement grow, gathering feedback, and launching new initiatives in a very organic way. Many of our team experiences at Float result from trial and error. We saw that most of us were keen on doing them, so we're trying new things out, adjusting as we go, and making them even more exciting as we continue to grow as a team.
The best part is that it makes us all happy and brings us closer together. We don't have to do this, but we genuinely want to because it's so much fun!
---
Get exclusive monthly updates on the best tools and productivity tips for asynchronous remote work
Join 100,000+ readers globally