Helping Your Team Unplug During Their Time Off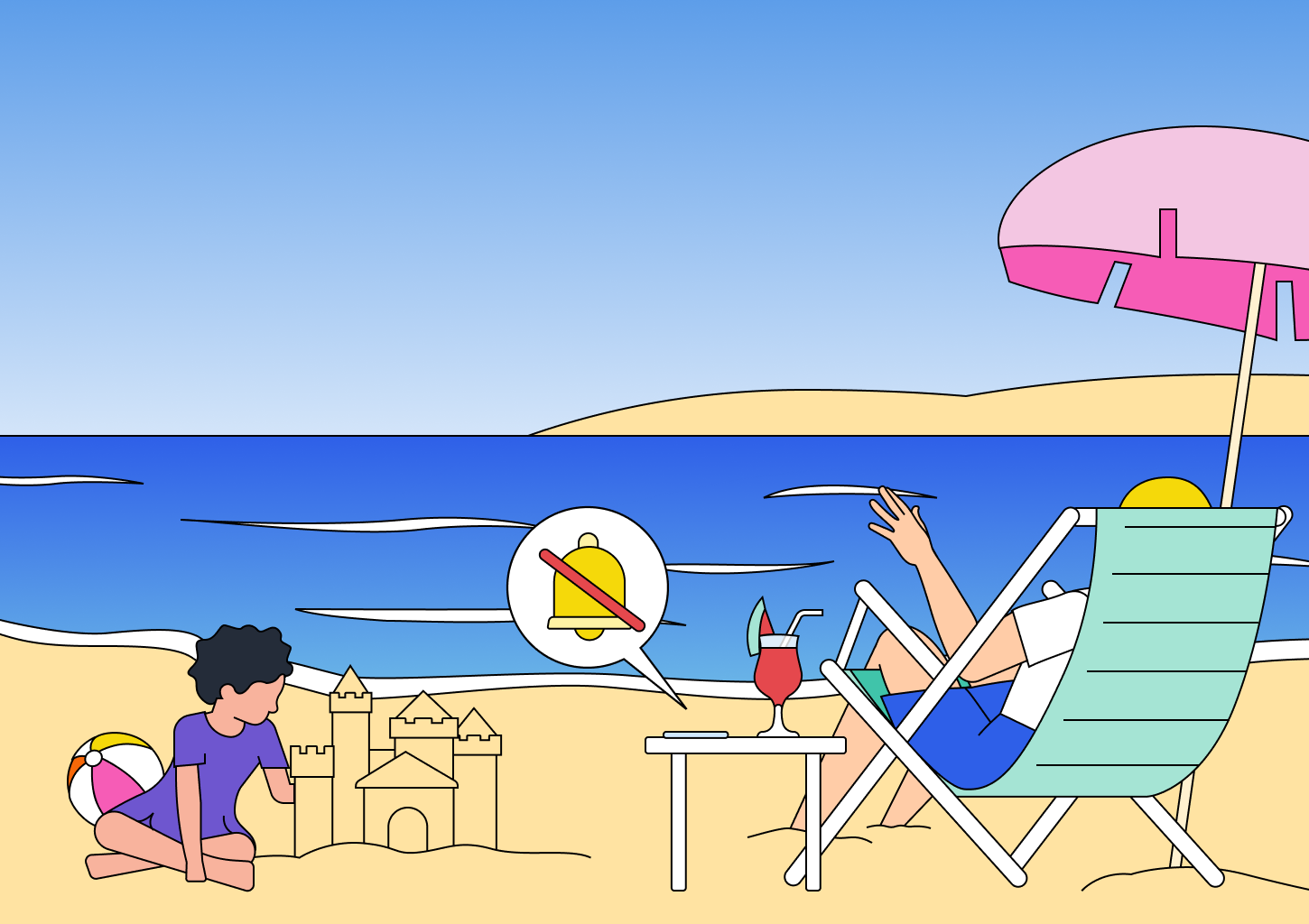 Are you able to fully switch off when you're on paid leave? If the answer is no, you're not alone. According to a recent (albeit unscientific) poll we ran on LinkedIn, about 1 in 3 people aren't able to completely escape work when they're not working!
When I think back to the early days of my career, being available when I wasn't required to be was often praised. This positive recognition encourages always on behavior, and discourages workers from using paid time off as it's actually intended.
I believe that having the ability to fully switch off is an important part of living our best work life, and that I have a responsibility as a manager to support my team to be able to do so. I'm also conscious of the benefits that being offline brings so that when a team member is on holiday, they can use that time to disconnect, recharge, and return to work more energized and inspired!
Here are my top tips for helping your team (and yourself) make the most of time off.
1. Planning for time off should be a discussion point before going on leave
On the Float marketing team, we add this as a talking point to our weekly 1:1s two to three weeks before going on leave. I like to ask leading questions that are similar in theme but distinct in approach, as this helps to keep an open mind. For example:
What do you need to be able to fully switch off when you're on leave?
Is there anything that you're working on that needs to be wrapped up before you go? Anything that the team will need to pick up in your absence?
Do you see any blockers to disconnecting from work entirely when you're on vacation?
Is there anything stressing you about taking leave and/or that might prevent you from being able to relax?
Is there anything that you need or that the team can help you with between now and [PTO date]?
These open-ended questions can help alleviate team members' anxieties about their time off by addressing any blockers. The process can also build trust among the team and give folks some peace of mind before going offline!
2. Map out your team's live capacity
When part of your team is on leave, your overall capacity is reduced. This is an important reality to accept when managing output expectations during this time.
We recently held our Float team meetup in Chamonix, France, and afterward, many folks took some time off to continue traveling around Europe. We knew this prior to the meet and planned accordingly.
For example, with varying availabilities across the marketing team, we prepared a slower content publishing schedule and for others to pitch in so that our monthly newsletter could be sent on time. It required us to rearrange some of our workloads and priorities—not something that's very efficient long term—but having the flexibility to do it as needed is helpful.
3. Take the opportunity to build relationship rapport and self-confidence
Each time a team member takes leave, some reallocation of work is usually required. This presents an opportunity to build trust and rapport with each other, as it promotes planned collaboration, requires a willingness to ask for help, and provides a shared sense of achievement when things go well.
It's been heartening as a manager to see this across our team!
The temporary absence of some folks can also remove invisible crutches within your organization, and provide an opportunity for individual team members to build confidence. For example, Senior Content Marketer Nikoletta mentioned that she found posting to social media more enjoyable during the time that I was away on holiday. When I asked her why, she shared an observation that because I was not available to review drafts or bounce ideas off of, it allowed her to get into a better flow as a writer and she was less likely to second-guess herself.
It was also amazing to return after seven work days offline and hear how the team had supported each other in moments of uncertainty—like the one shared below by our Content Writer Stella.
4. Make offline the expectation, and work within that
One of the things I appreciate most about working at Float are the expectations we set for each other. When our teammates are on leave, we expect them to refrain from replying to our messages or to be available in any capacity. This enables us to go offline with confidence and trust.
We also incorporate these expectations into our everyday work practices and communication. For example:
Slack statuses: Team members often use the 🌴 or ⛔ emoji as a quick visual reminder that they are on holiday.
Reminder messages: Managers or team members will send a Slack message that they're taking leave, or Glenn will sometimes remind the team to check Float for the team's latest avails in his weekly newsletter.
Considerate communication: Some team members preface messages with For when you're back, or This isn't urgent. It's a small yet meaningful way to let the person know that you don't expect them to respond when they're on leave and to help them understand what is and isn't a priority when they get back.
5. Allow time for catching up on what's been missed
One of the hesitations people have with fully switching off is that they don't want to fall behind on work and have to play catch-up when they return.
Supporting your team means allowing them to disconnect without fear or anxiety. This requires understanding that upon their return to work, they'll need some time to get back into the swing of things.
Returning from leave can feel overwhelming and stressful—especially when you first log on and see what's been missed! It's natural to want to jump into every task straight away. Encouraging your team (and yourself) to be critically considerate with what work to prioritize and realistic with their time can help counterbalance some of the stress and ensure that folks aren't working overtime to get back on track.
6. Create a culture that values offline as much as online
At Float, we have a No FOMO week as one of our time off benefits. It's five days of PTO (in addition to our 20 days of personal PTO) that is applied as a companywide holiday during our quietest period of the year. The goal is to allow everyone the opportunity to fully check out from work—and as everyone is offline, no one has to worry about missing out on anything!
We believe in fostering a culture that values our time offline (to live our best life) as much as we value being online (to do our best work). There are several other ways we promote celebrating our time offline at Float, including:
Weekly weekend check-ins: Every Monday, our team is asked by Geekbot, "How was your weekend?" with everyone's answers shared to our #status channel in Slack. It's a fun way to hear how everyone spends their time differently offline and connect more personally as a fully remote team.
No accrued leave: Our leave balance restarts on January 1 and is granted in full. Where I live in Australia, most companies have accrued leave policies, meaning that your leave is earned based on the number of days you've been with the company and can build up over time. I know people who have had three months of accrued PTO! By offering annual leave policies that don't roll over, we hope to encourage our team to be intentional about decompressing from work.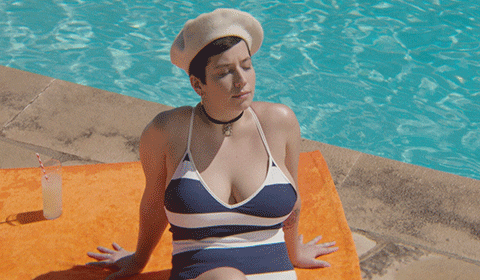 7. Practice what you preach
Sometimes it can be easier to focus on supporting your team while neglecting to support yourself. If I'm asking my team to have the confidence and trust to go fully offline during their leave, then I need to be willing to do the same!
There are a few reasons this is essential:
It demonstrates what is necessary (the need to switch off) and truthful (that nobody is irreplaceable). This removes any perceived hierarchy within the team and shows that anyone can take time off without the ship sinking while they're away.
It forces managers to empathize with the difficulty of tuning out work. It's a challenging thing to do and requires planning ahead and asking yourself the questions mentioned above.
It's good for you! Being a manager doesn't make you immune to burnout and the toll that being always on can have on a person.
Encouraging your team to completely unplug from work may require shaking off bad habits like responding to messages during non-work hours, or promising to be available when you're on leave. It also requires managers to be critical of how they work when they're online, which can feed directly into your team members' inability to relax when they're not working.
Ultimately, it comes down to improving the culture of work within your organization, upholding your company values, and putting them both into practice where it counts!
---
Get exclusive monthly updates on the best tools and productivity tips for asynchronous remote work
Join 100,000+ readers globally