Global Agency Productivity Report by Float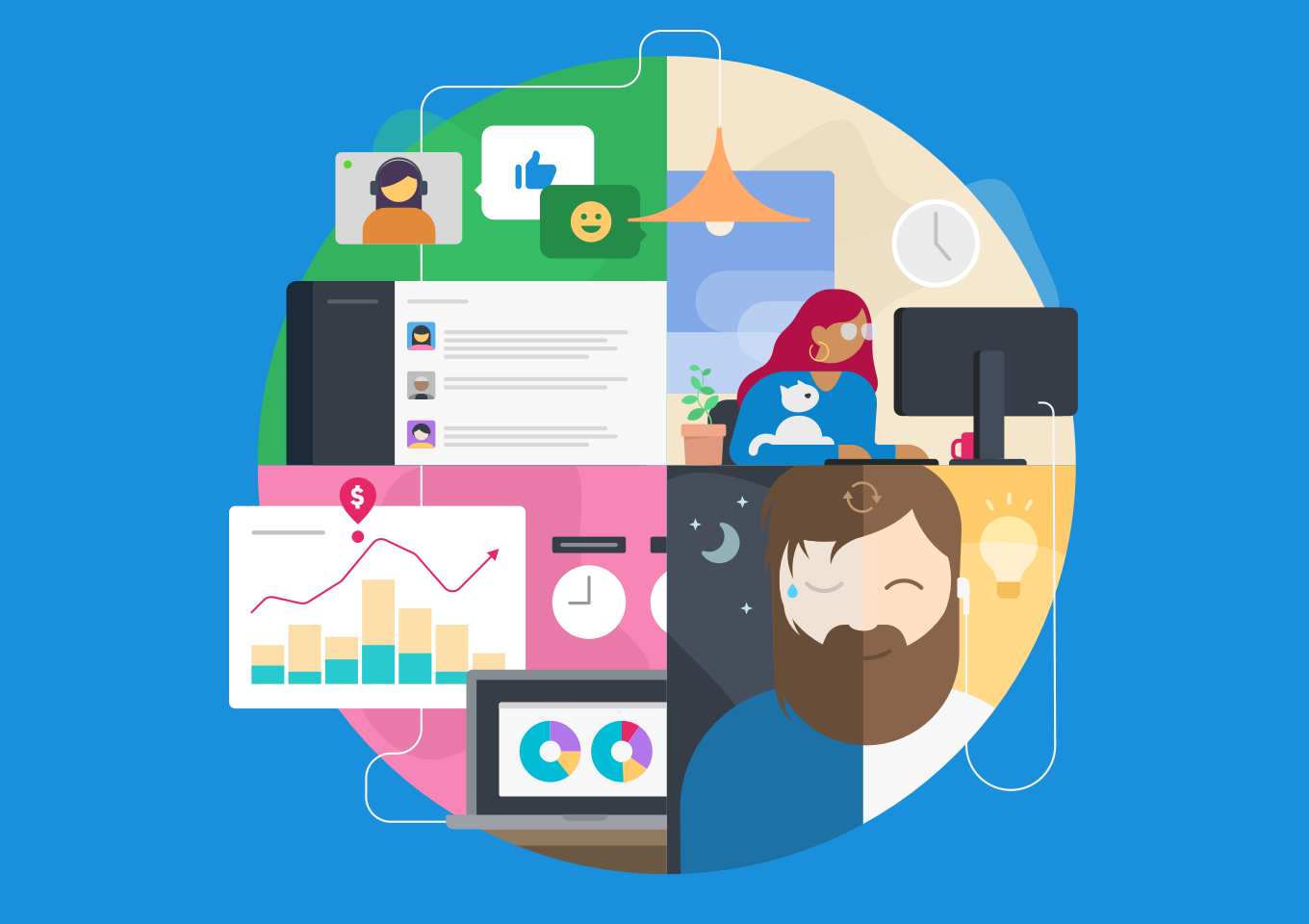 When running an agency, your most valuable resource is people. Managing your team's time effectively ensures that their productivity stays high and they are engaged in their work. We asked over 100 agencies from around the world how they got things done in 2019, in order to find out the key factors affecting work productivity within an agency setting. These insights should help agency stakeholders and decision makers create a workplace culture that cultivates productivity and empowers teams to deliver their best work going forward.
Survey highlights:
#1— The ability to work without interruption is affecting teams' daily productivity
Expert insights:
Create large blocks of free time to enable deep work— Jeremy Mack, Postlight
Distraction is in workplace culture, not technology— Nir Eyal, Indistractable
#2— Overbooking resources is a regular occurrence for most agencies
Expert insight:
Agencies need to get real about resource utilization— Keith Shields, Designli
#3— Remote work agencies are on the rise, and they're more productive
Expert insight:
Team inclusivity is imperative for remote work to work— Jeremy Mack, Postlight
#4— Your team's tech stack (tools and resources) impacts their productivity
Expert insight:
Getting your agency operations right is fundamental to scale— Jason Fisher, Social Chain
#5— Industry morale is high and the majority of teams are happy in their workplace
Conclusion: How to boost your agency's productivity in 2020
Most team members struggle to get through more than 2 hours of deep work per day
A majority of team members surveyed (59%) manage only 2 hours or less of deep work each day. "Deep work" is defined as the opportunity to focus on valuable work without interruption. With the average workday lasting 8 hours, this means that on a daily basis, only a quarter of their time is spent on meaningful, quality work. Small to medium-sized agencies (30 or fewer employees) are less likely to be distracted from their daily workload, with 60% of employees reporting they are able to get through at least 4 hours of deep work each day.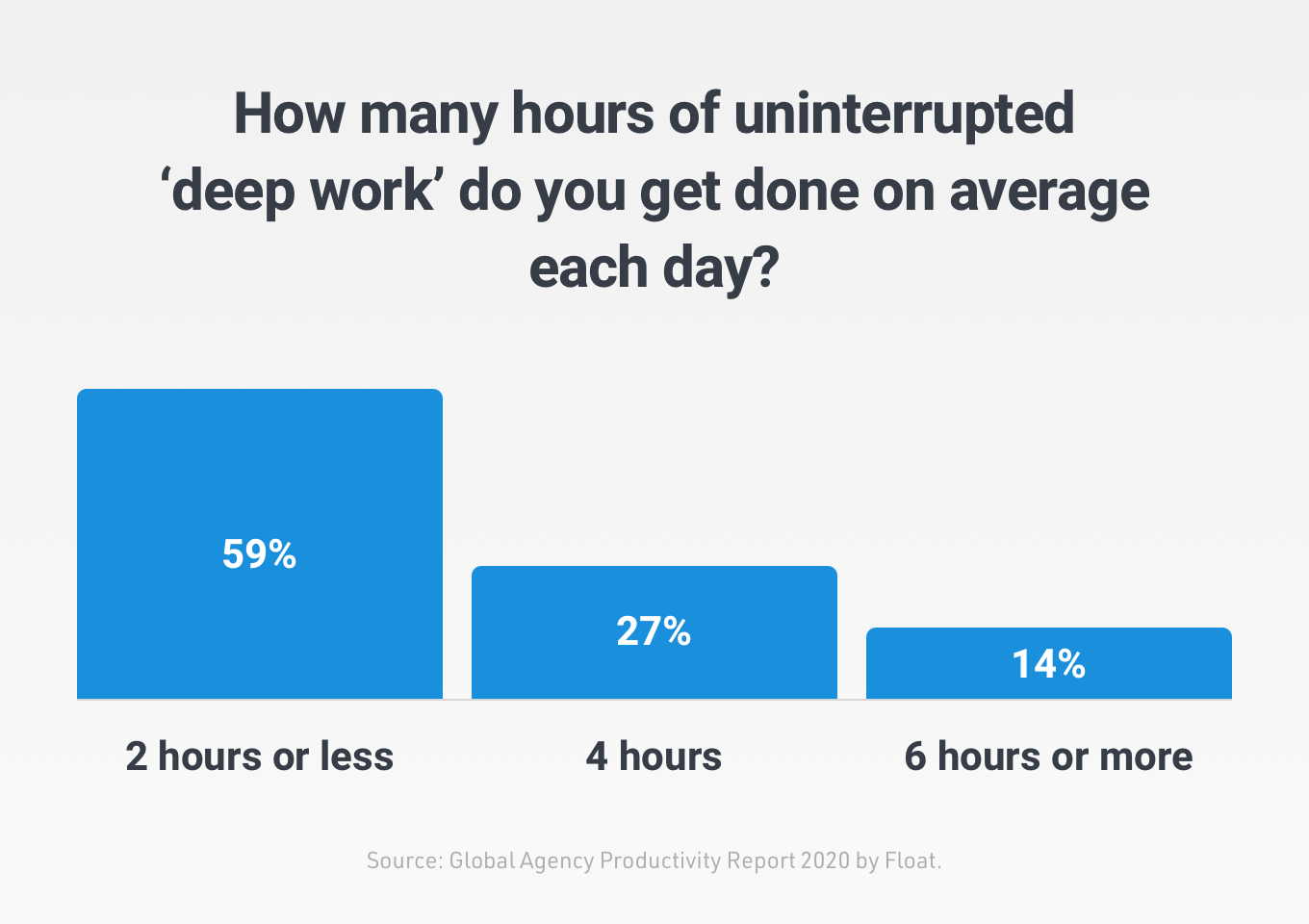 Expert insight
Postlight Digital Product Studio's head of engineering and managing partner, Jeremy Mack, says that having large blocks of free time is key to enabling deep work opportunities. Recognizing that meetings are a common time blocking problem within most agency organizations, Postlight's management group regularly has a "meeting about meetings".
"We attempt to consolidate our meetings and designate specific days of the week to be as free from meetings as possible. For my direct reports, I happily volunteer to take meetings away so they can stay productive. Nothing's better than coming back to a Slack channel full of new software being written after being stuck in a day of meetings."

Jeremy Mack
With 83% of agency teams working in an open-plan environment, remote work opportunities can help teams drastically reduce interruptions. 84% of those who achieve more than 4 hours of deep work daily indicate that their company provides the option to work at least some days remotely.
Expert insight
Nir Eyal, in his recent interview with Slack, describes being "indistractable" as the skill of the century. "Because while distraction is not a new problem, I think these days, if you are looking for a distraction, it is easier than ever to find." While technology is often blamed for distracting the workplace, Eyal says it's not the technology itself, but a workplace culture and environment that promotes the use of it.
"We've become slaves to the urgent at the expense of the important. That is not something that is technology's fault, that is the culture's fault. If your boss calls you at 6 p.m. on a Friday night and says, 'Hey, I need you to do something,' is it the telephone's fault? No, it's your boss's."

Nir Eyal
74% of team members are overbooked on projects at least once a month, with 26% saying it happens regularly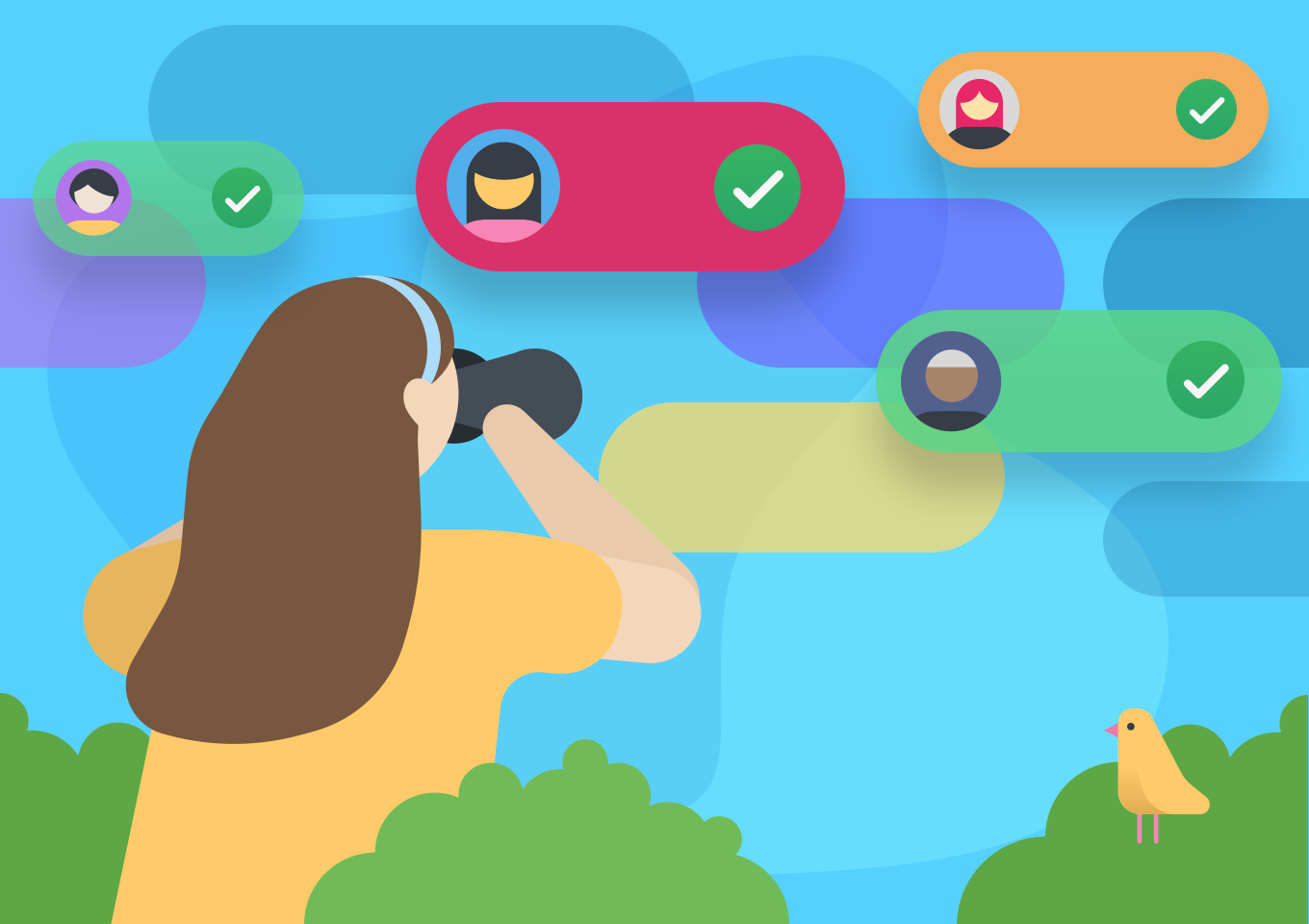 The biggest challenge identified by agencies is scheduling their team's workload and time effectively. 74% of team members surveyed say they are overbooked on projects at least once a month, and 26% say this happens 5 or more times a month!
Both agency teams and principals feel this challenge of scheduling project resources and managing everyone's workload and time. In fact, 43% of team members say their work is rarely or only sometimes scheduled effectively, and 62% of agency principals identify resource scheduling to be their biggest project management challenge.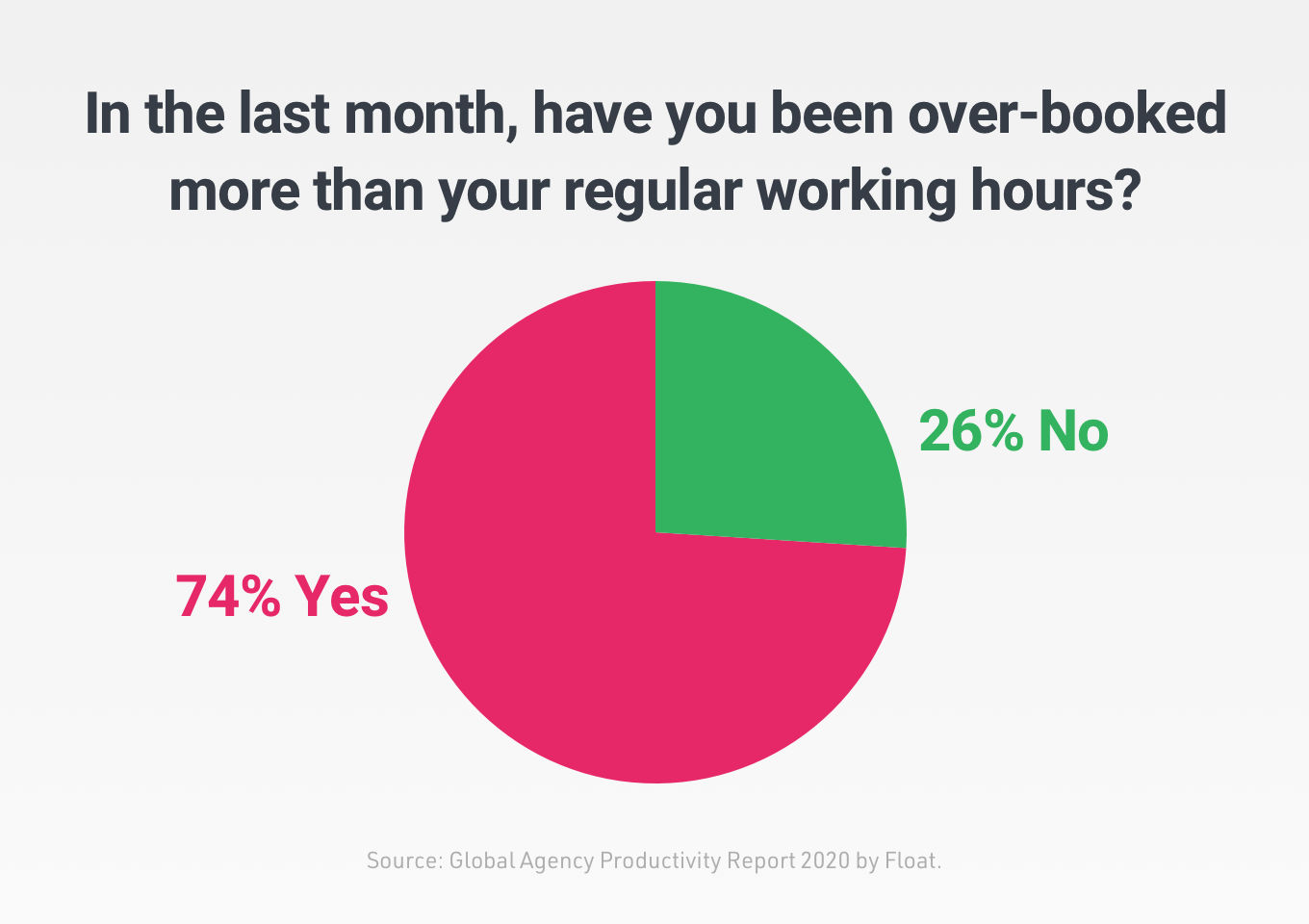 Expert insight
Keith Shields, CEO and co-founder of digital product studio Designli, says overbooked teams are usually the result of a manager's misperception of their resource utilization and the failure of an agency's internal process for booking resources. ""In my experience, an agency manager's expectation of resource utilization and what reasonable utilization actually is in any given week is one of the main contributors to overbooking teams. This is often supported by the lack of a rigid schedule of bookable time per week for projects."
To prevent burnout and overbooking team members, Designli uses a dedicated resource planning tool to manage their agency's entire project scheduling and resource bookings.
"Our resource schedule in Float drives the conversation with clients on expectations and timing. By doing so, we can schedule projects months out in advance. Aligning client expectations is one of the things we spend the most time on when kicking off project sprints, paired with a thorough deep dive into our Float schedule to ensure the delivery and timing matches up with those expectations."

Keith Shields
Time management and studio operations are a critical factor affecting productivity and project success for agencies, with 90% of agency principals using single fee billing to quote services (based on a dollar value of time and resources).
82% of agencies provide remote work opportunities, while 9% are already fully remote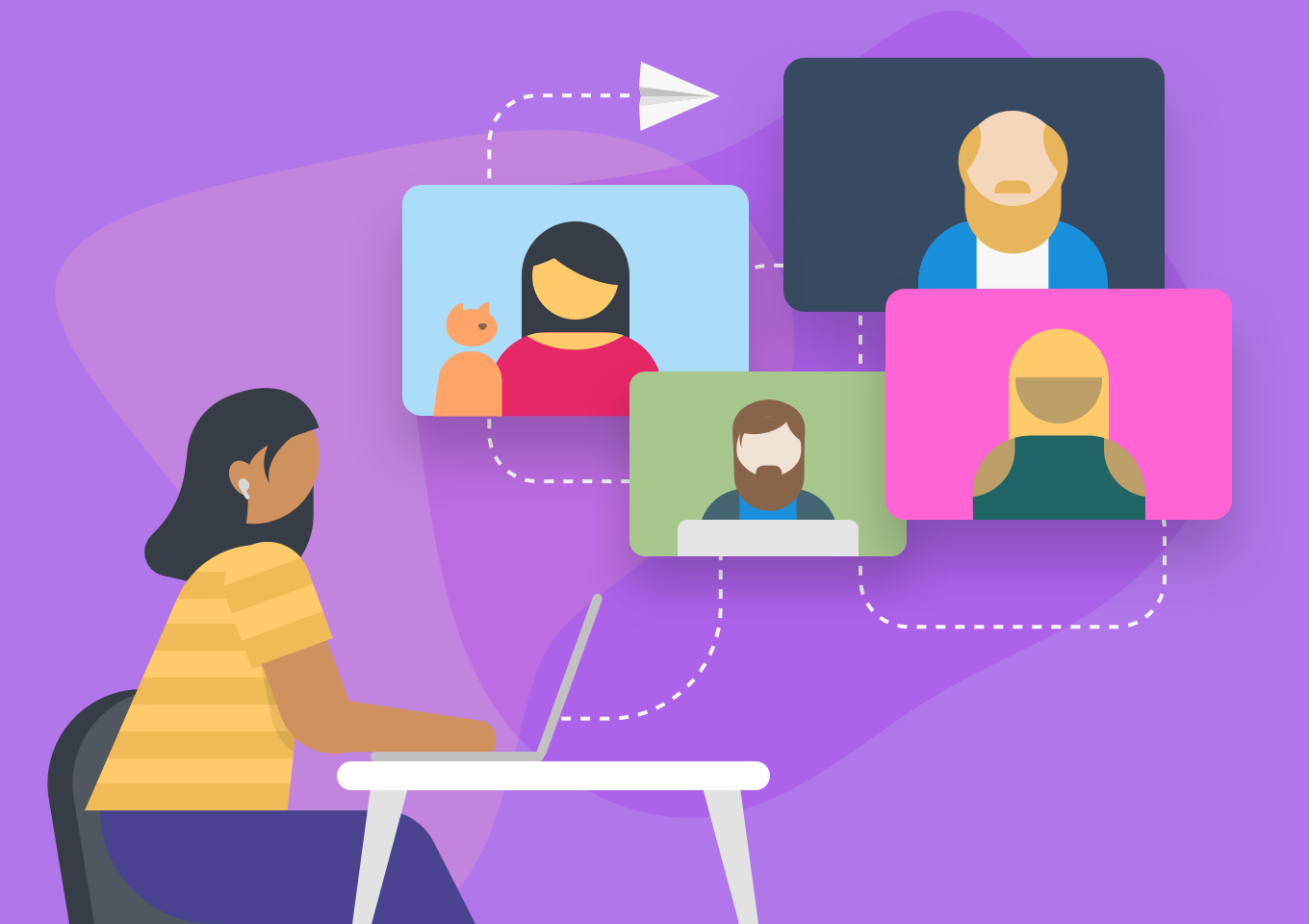 Agency employers are providing more flexible work options, with 82% offering remote work at least some of the time. Despite nearly 1 in 5 team members feeling that their workload is not reasonable or achievable, the majority of people surveyed say that they can balance their personal, social, and family life with work.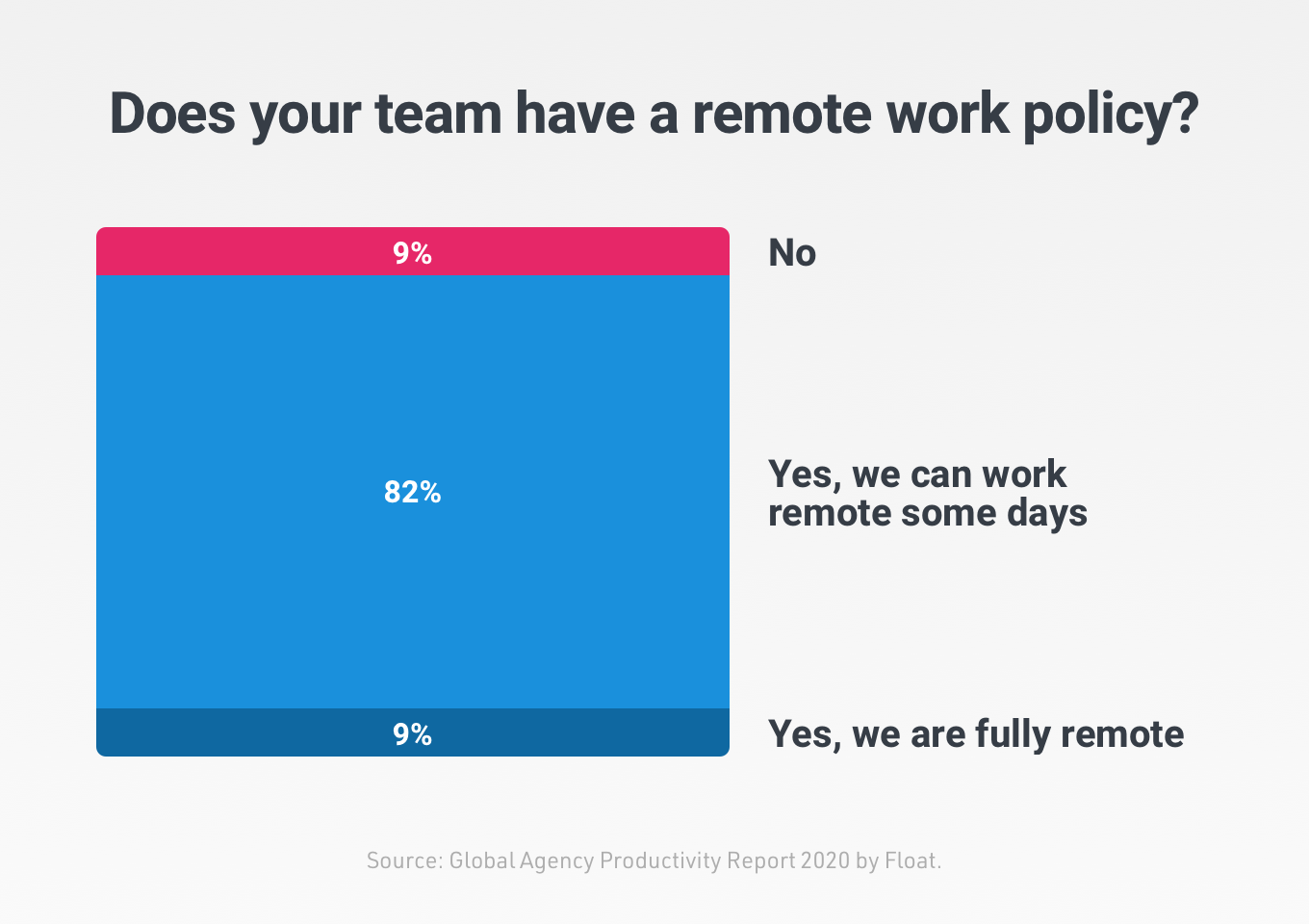 Modern communication tools that support remote work collaboration are being more readily adopted by agencies, with 51% of teams choosing Slack as the tool they use the most for their daily communication. Of the 31% who primarily communicate via  email, most are large organizations with 50+ employees or much smaller teams with less than 10 people.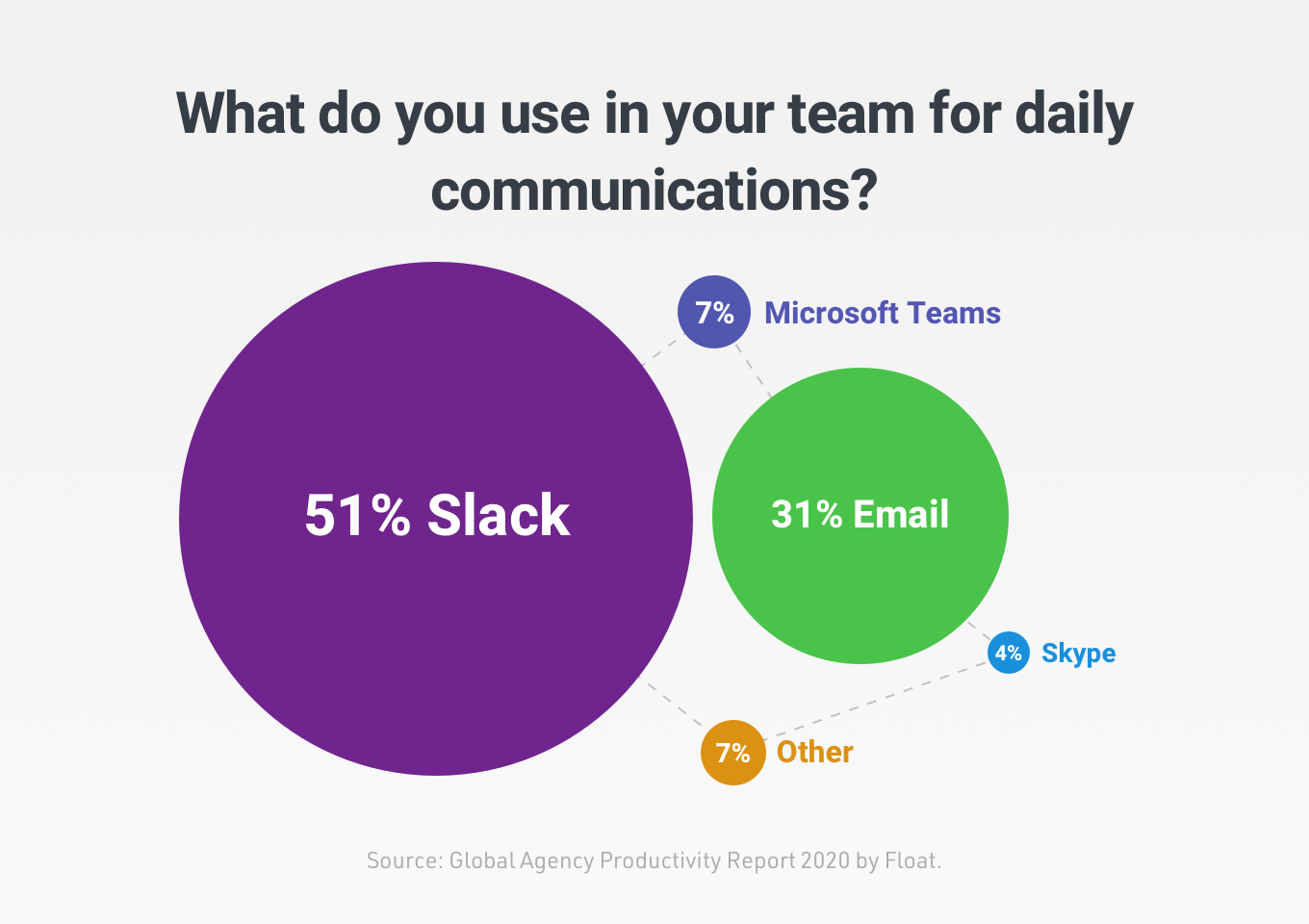 Expert insight
While Postlight's head office is based in New York City and they have a satellite office in Beirut, Lebanon, a third of their employees work remotely. Their remote engineering team is spread across the US states of California, Maryland, Michigan, Minnesota, North Carolina, Ohio, Tennessee, and Texas.
Jeremy Mack says that making sure everyone feels included in Postlight's culture is the number one challenge of managing a remote team. "To create a culture of inclusivity, we encourage our remote workers to be involved in our employee lead groups, such as book clubs and writing workshops. A recent addition that's gone a long way in creating a cohesive culture at Postlight has been #show-your-work. It's a Slack channel where once a workday, an employee shares a 2-minute video of their work. The impact has already been huge. People at all levels and in every department are learning what everyone else spends their 8 hours a day on, and it's fantastic."
"We're lucky we have a large contingent of remote workers at Postlight, myself included. We've never been the kind of organization that has to say, 'Oh shoot we forgot to dial into the meeting' at the end of the all hands."

Jeremy Mack
Nearly 1 in 4 team members feel that they don't have the tools or resources to deliver their best work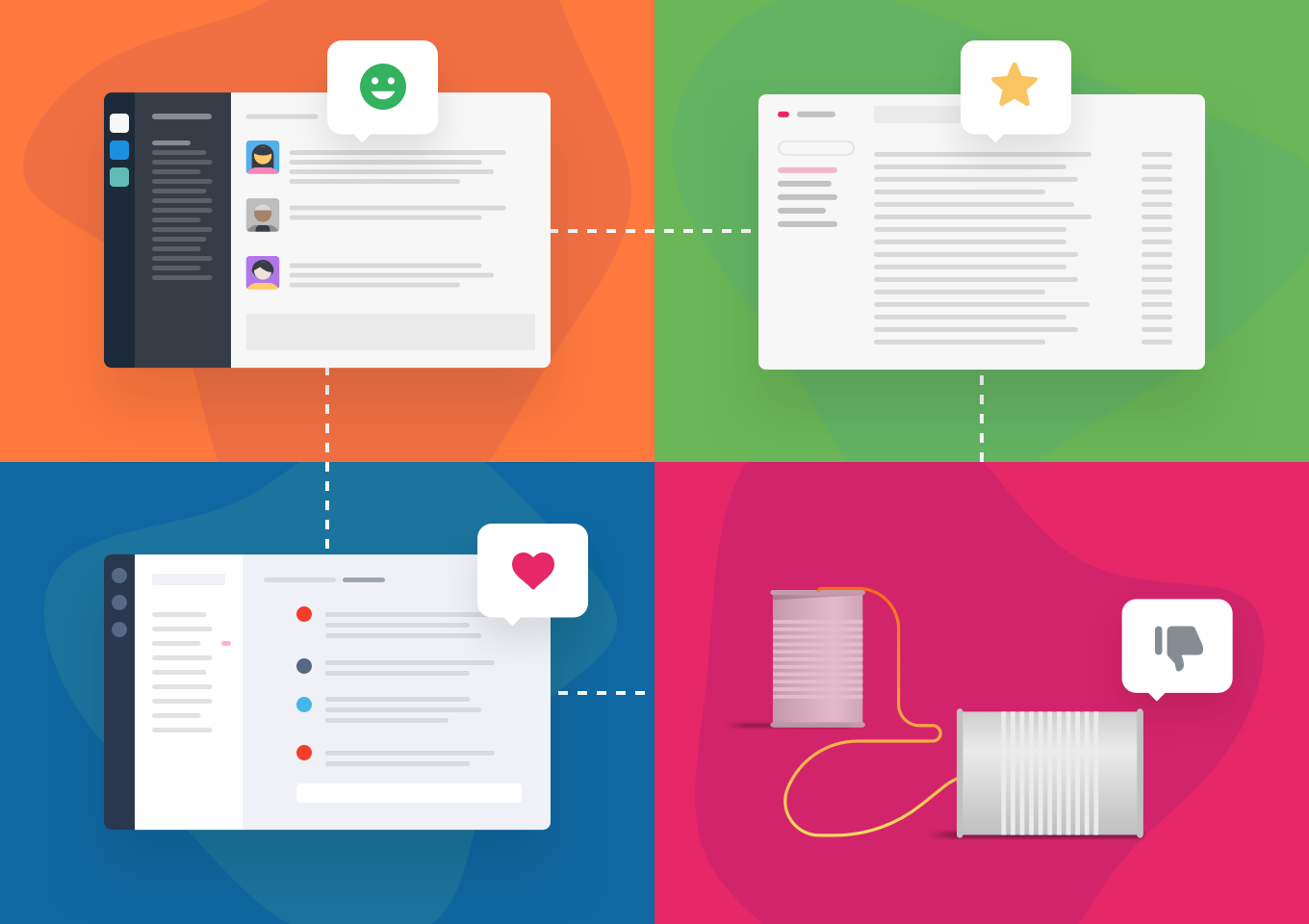 Providing teams with the right tools and resources has a direct impact on their productivity. 83% of team members who don't feel adequately equipped to deliver their best work get through just 2 hours or less of deep work each day.
Project reporting is also directly affected by a team's access to quality tools and resources, with 68% of agencies requiring teams to track their time. Among those teams, 43% of their employees rate the process of tracking their time as "below average". While most team members submit their hours every week, more than half say they can't easily recall what they worked on, resulting in 41% actually making up their reported hours.
The quality of the tools and resources provided to your team empowers them to deliver their best work, and improves team morale. Team members who don't feel well-equipped rate their organization significantly lower for time management, workload visibility, prioritizing tasks, and communication.
While 42% of agencies identify scheduling everyone's workload and time as their biggest project management challenge, this is not the case for teams who use a dedicated resource planning tool. 57% of agencies with a dedicated resource planning tool say that their organization is always effective in scheduling their team's workload and time on projects.
Expert insight
Resource utilization within agencies is symbiotic to team productivity. Social Chain's studio director, Jason Fisher, says that getting resource management right was a critical part of scaling the Social Chain video team and company operations. "Like most agencies who have experienced a period of rapid growth, it just as quickly became apparent that we needed a centralized system to manage our team's capacity. And to combat the tendency of over-promising to clients, I needed a simple way to share the scheduled work, days, and times of our people with account managers."
"Resource planning (for us with Float) has become a deeply integrated part of our process and culture in the video team at Social Chain. In three years, we've been able to scale a team from just 5 people to over 30 team members across various disciplines. It might not sound that exciting, but getting your operations right is fundamental to a team's productivity. We simply think of apps like Float, Asana, and Slack as time-savers that let our creatives get back to doing what they love—creating!"

Jason Fisher
82% of team members say they are happy in their current roles and agency workplace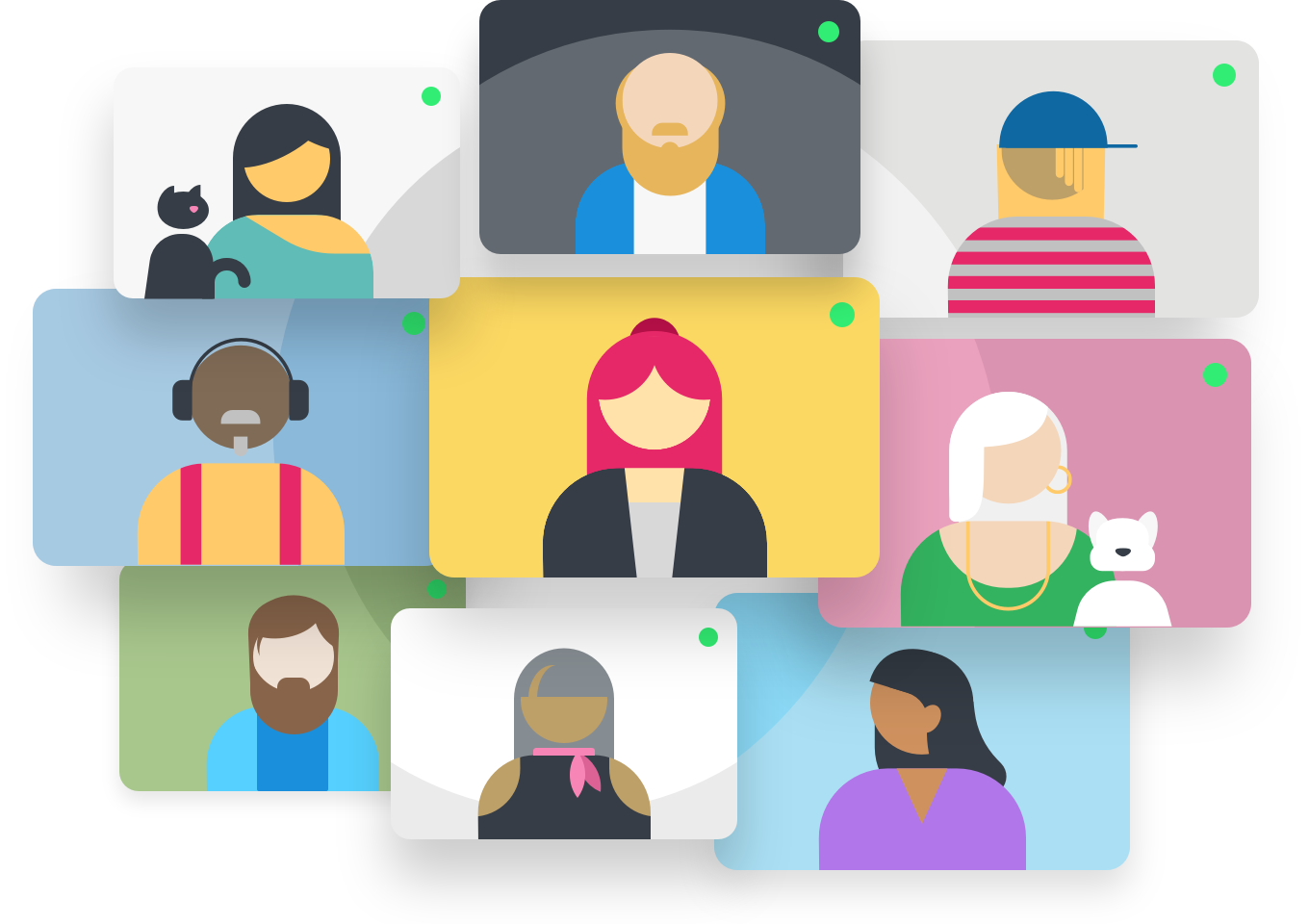 The overwhelming majority of team members surveyed (82%) say that they are happy in their roles and workplace. This is an important figure because it means that despite some of the challenges, setbacks, and inefficiencies affecting today's agencies, the most valuable resource— your people—are still motivated to deliver their best work. Fostering a workplace culture that limits distractions, encourages team building, and actively promotes efficiency are essential takeaways from the survey.
How can you boost your agency's productivity in 2020?
The key ingredient to boosting agency productivity is empowering your team members to complete more hours of deep work each day. Offering employees more remote work options, providing them the right tools and resources to be more productive, and adopting a dedicated resource management system to ensure everyone's time is captured accurately are the primary items that should be on every agency decision makers' to-do-list in 2020!
---
Want to find out more about this report? Send us an email at support@float.com. For all mentions, please reference 'Global Agency Productivity Report 2020 by Float'.
---
Looking for a resource planning tool to boost your team's productivity? Float is rated the #1 Resource Management Software on G2 and trusted by the world's top agency teams. Try it for free for 30 days.
---
Get exclusive monthly updates on the best tools and productivity tips for asynchronous remote work
Join 60,000+ readers globally