Let's Break up With Cover Letters. Here's Why.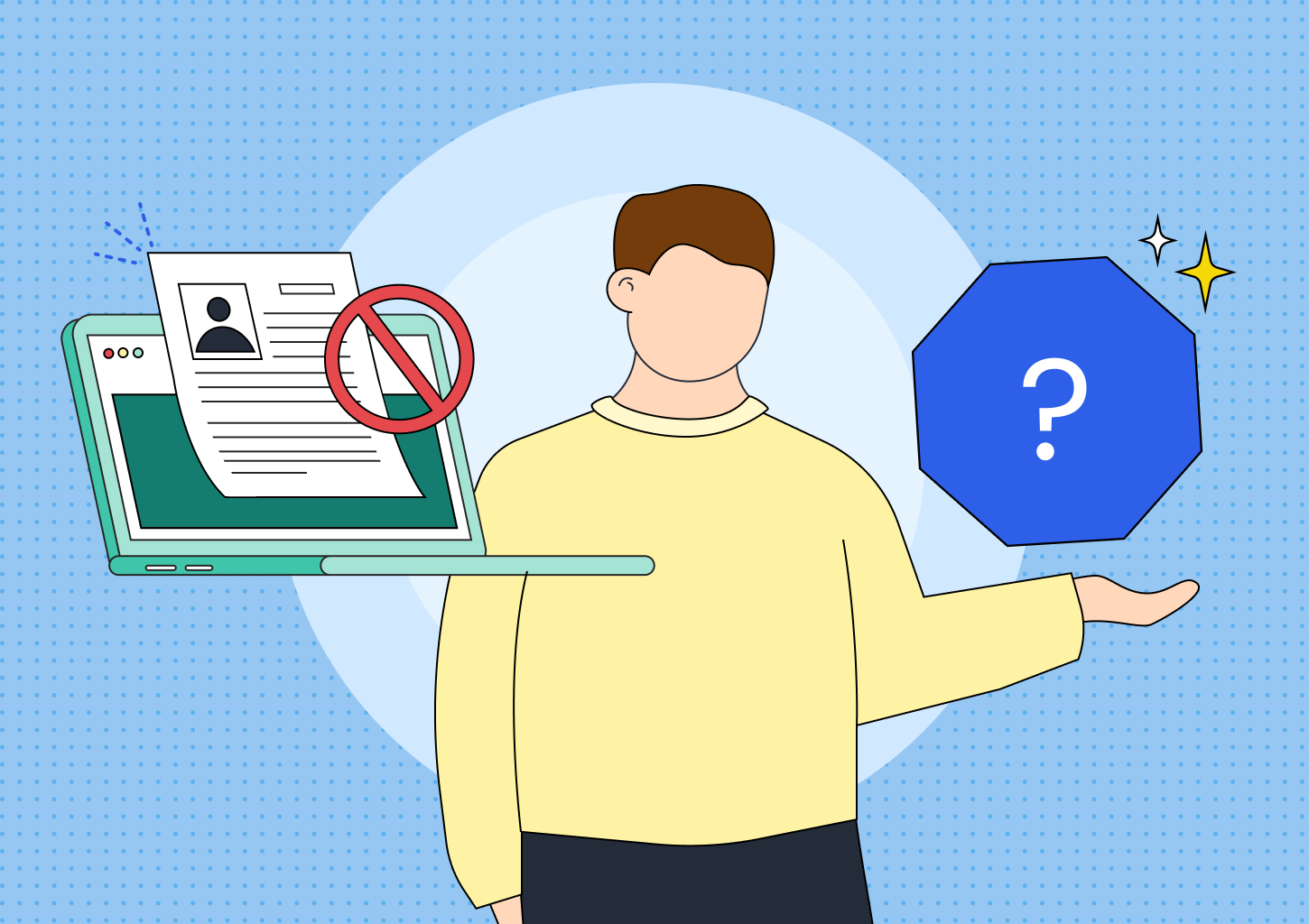 Just because something has always been done one way doesn't mean that we have to keep doing it the same way forever.
Case in point—the cover letter.
According to ​The Atlantic, the first record of a job posting with a cover letter requirement was a 1956 posting in The New York Times classified ads. By 1965, they were a standard requirement for most job applications. For over 50 years, the cover letter has been the status quo—with a whole industry popping up around it! Type best cover letter into your search engine and you'll find numerous examples, templates, and even bots that will generate them for you.
The truth is, cover letters no longer offer much value in the hiring process.
Cover letters aren't pulling their weight
The original purpose of the cover letter was to act as a personal introduction that would help sell a job applicant and (if done well) set that candidate apart from the crowd. Noble enough. As someone who reviews hundreds of resumes a week, anything that helps a person stand out from other applicants makes my job much easier.
Unfortunately, most of the cover letters that people use today are generic and repetitive. They echo information already on a person's resume and tend to be an item to check off in the application process vs. something that adds value.
A time suck for candidates
Meticulously working through a job application process and coming across a section that asks for an uploaded cover letter can be a real drag. We've all been there. If it's a mandatory field, you simply open up your cover letter template document from prior job applications, change a few words around, and voila! If it's not mandatory, you're left to ponder whether or not you're hurting your chances by not including one.
Why are most job application processes so monotonous? I strongly believe that application processes should respect the person's time, which means it's the company's responsibility to make things as efficient and productive as possible. Unfortunately, this isn't always the case.
I once spent over an hour applying to a role that required me to upload my resume and then manually enter the same exact information into another form (which removed all the formatting and created a long block of text 😣). After carefully reformatting everything, I uploaded my personalized cover letter and hit submit. Phew!
Then crickets. Not even a confirmation email to note that my application had been received! The only communication I ever got was over 12 months later to let me know they had filled the role.
Cover letters don't make the impact you think they do
Even after all the effort candidates put into them, at best, there's about a 1% chance that a cover letter alone will make enough of an impact to move a person forward in the application process.
According to Indeed, employers look at resumes for 6-7 seconds on average—cover letters even less! The bigger the company or the more applications that are received, the less time a person's resume has to make an impression. In fact, sometimes this initial screening is automated, meaning that if you don't hit specific keywords, you're not moving forward no matter how well-crafted your cover letter is.
There's also the challenge of hidden biases. A Quartz study found that women spend extra time navigating the right language to use for gendered expectations. As a global company, we see firsthand how professional norms vary around the world and how hidden biases can impact hiring decisions.
Hiring teams want to see that a candidate is interested in a role, and often that interest is gauged by the hoops a person is willing to jump through to apply. But should it be that way? Why can't a well-crafted resume and thoughtfully considered answers to strategic application questions be enough for a hiring team to decide whether to move a candidate forward?
Cover letter? No, thank you!
Our hiring process at Float aligns with our values. The job application process is often the first touchpoint a person has with our brand, so we're conscious of making the process representative of who we are and how we work.
Here are three reasons why we'll never ask for a cover letter when you apply for a job at Float:
They are way too formal. When it comes to how we work, a formalized cover letter feels way too corporate for us. It's like wearing khakis to work on Casual Friday! (Fun fact: Every day can be Casual Friday when you're working from home 🩳.)
They are repetitive. As a tech company, we understand the need for healthy redundancy, but not with everything. If you've crafted a custom resume for the specific role you're applying for, the information in your cover letter will likely feel like window dressing.
They are inefficient. When we want to know about a specific skill set, experience, or opinion, we ask for it. We don't make you read between the lines to figure out what's important to us.
So what does our application process look like?
We've always focused on making the process as transparent as possible to set applicants up for success. We even wrote a blog post about exactly what we're looking for in an application. One of our mantras for processes is keeping it simple, so we ask for a well-crafted and updated resume and three application questions specific to the role.
Since we are asking candidates to take the time to answer the application questions thoughtfully (and sometimes even record a video), we always read every answer a person submits. Application questions allow candidates to add their personality to the mix and help us get a glimpse into their experience and how they communicate outside of a resume. It's a big part of our hiring process and helps us identify candidates we feel will be successful at Float.
Just as candidates tell us about themselves, we've started sharing more about ourselves by including a personalized Loom video from a department manager right in the job description. This reciprocal respect for time is how we build trust from the very first interaction.
A curated hiring process that works
Here's the process your application takes when you apply for an open role at Float.
We're clear about what information we need from you from the get-go (generally, just your resume and a few thoughtful application questions).
Once your application is submitted, it is stored in our HRMS system. The hiring manager and talent team review each application for fit. (Learn more about our hell yes metric and how we screen.)
We shortlist candidates based on their relevant skills and experience and the knowledge demonstrated in their application question answers. If you're shortlisted, we reach out for a 15-minute video call so we can ask you more questions about your experience and answer any questions you might have about the role.
Candidates who take the time to answer the application questions thoughtfully (and link their experience back to the role requirements) always stand out. It's not rocket science, but it does take a level of care.
If a resume supports the qualifications and experience we're looking for, then we move the person forward—no cover letter required.
We've got you covered
I believe that top candidates should evaluate the company where they are applying for a job in the same way the company evaluates their application. It's important to us that an applicant's first impression be representative of our values and our mission. Float helps teams make the most of their time, and that philosophy also applies to the people we work with (or may work with in the future).
Cover letters simply aren't a fit for how we work, which is why we've said goodbye to them forever.‍👋
---
Get exclusive monthly updates on the best tools and productivity tips for asynchronous remote work
Join 100,000+ readers globally