Time Tracking Is Here 🎉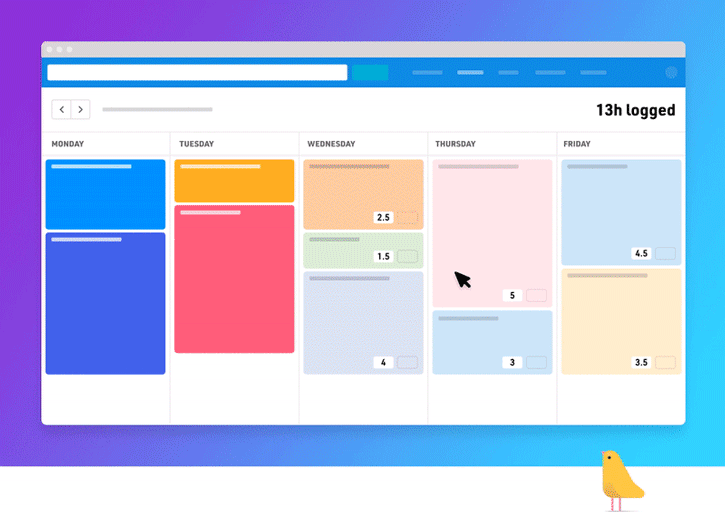 Time tracking is now available in Float, and logging your hours has never been this simple, fast, or (gulp) fun!
Keep track of how long you and your team actually spend on assigned tasks, compare your scheduled time and logged hours with new reporting options, and stay on top of your project budgets—all in one place.
Log time based on your scheduled hours
The Log Time page shows you a weekly view of your scheduled tasks and lets you quickly log your time for each.
Click "Log" if the pre-filled timesheet is correct, or enter the actual number of hours it took you to complete each task.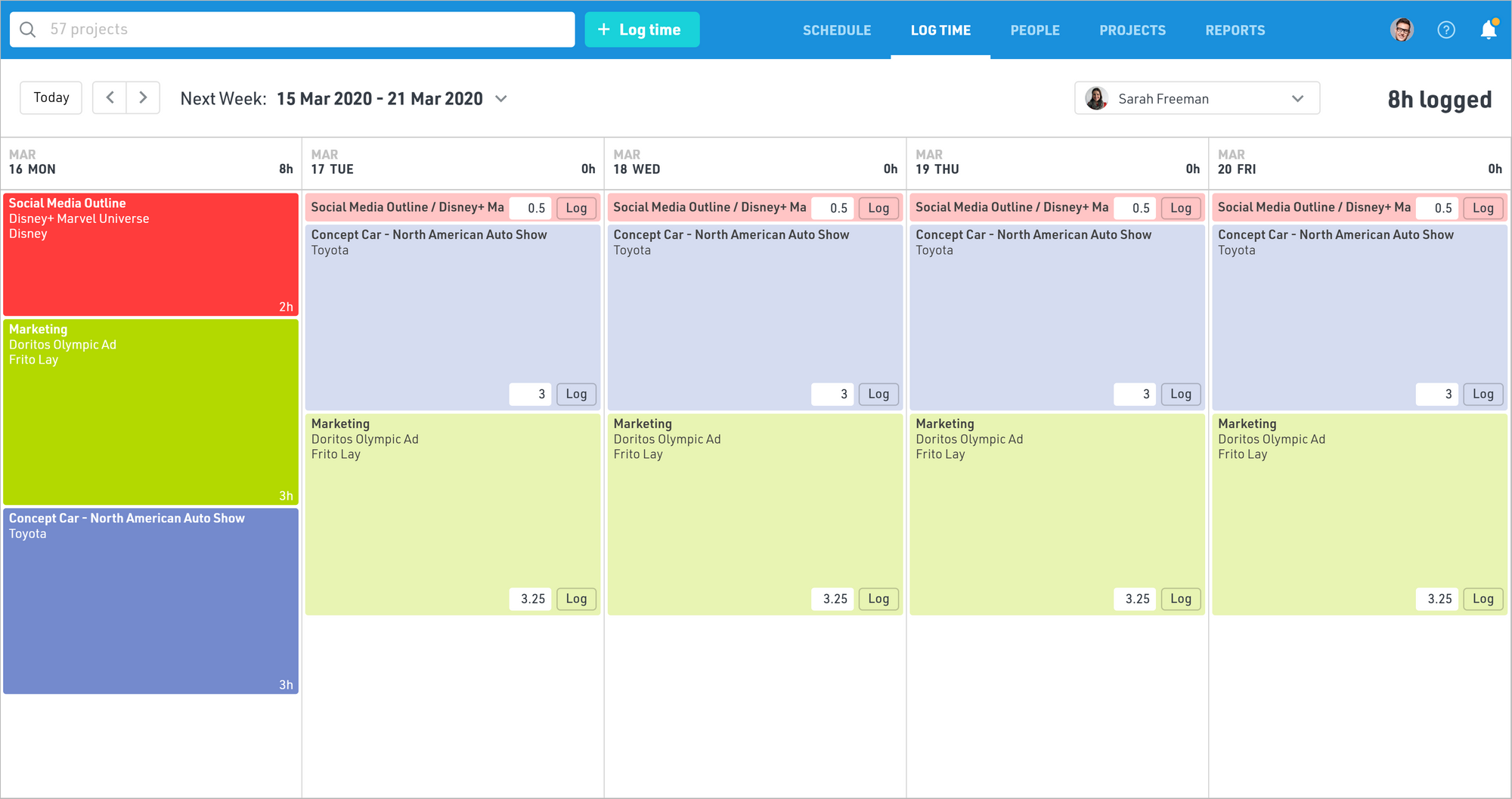 Logged time is instantly tallied at the top of the page and added to your reports once the day is over.
You can also log time for new tasks, delete tasks that are no longer relevant, or add a note to give your team more details—all from the Log Time page.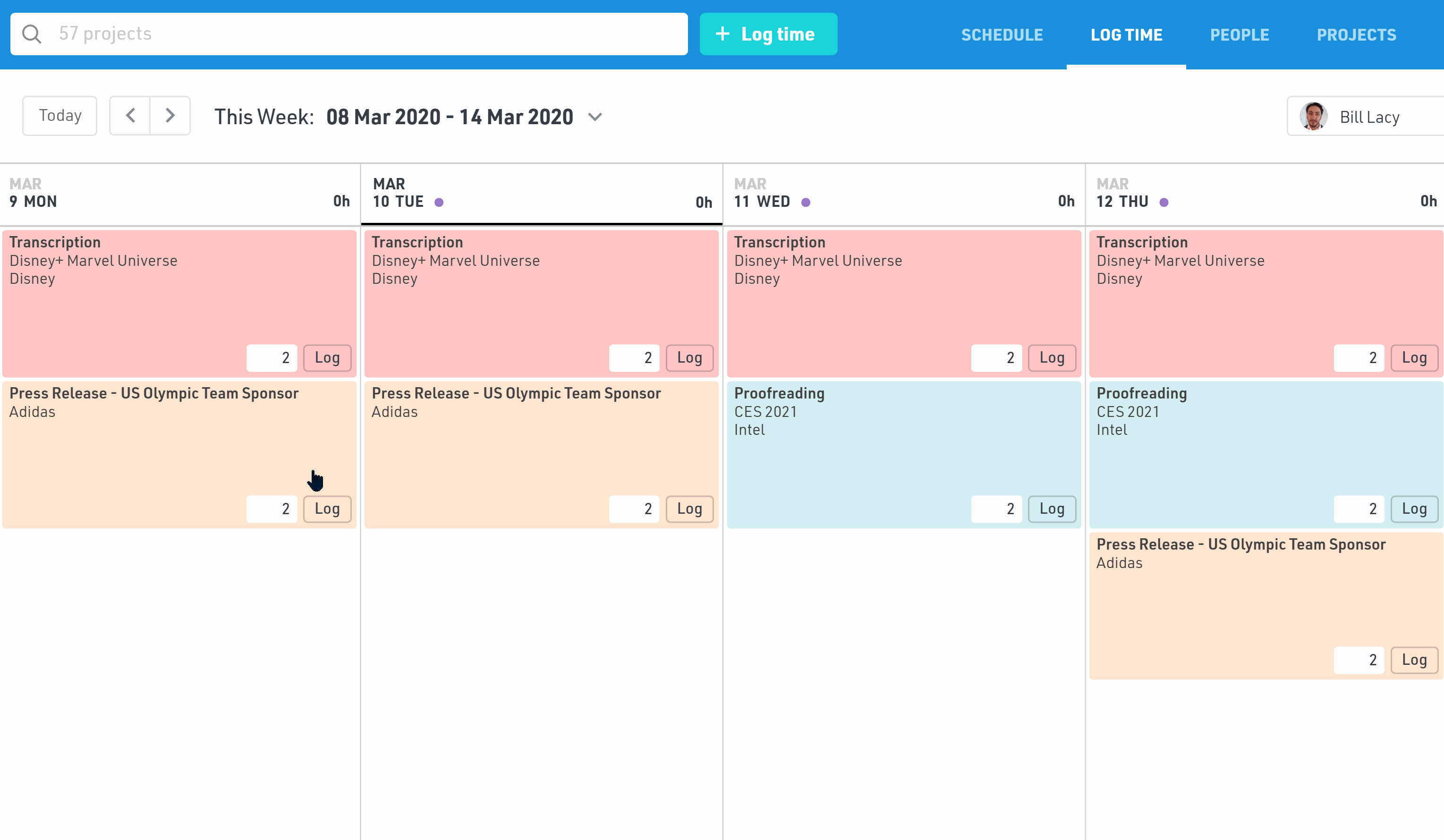 Track and manage the real time spent on projects
Did your designer forget to log his time on Tuesday? Maybe your copywriter left a note about one of her assigned tasks?
Project Managers and Admins can review each person's logged time and make changes to it as needed.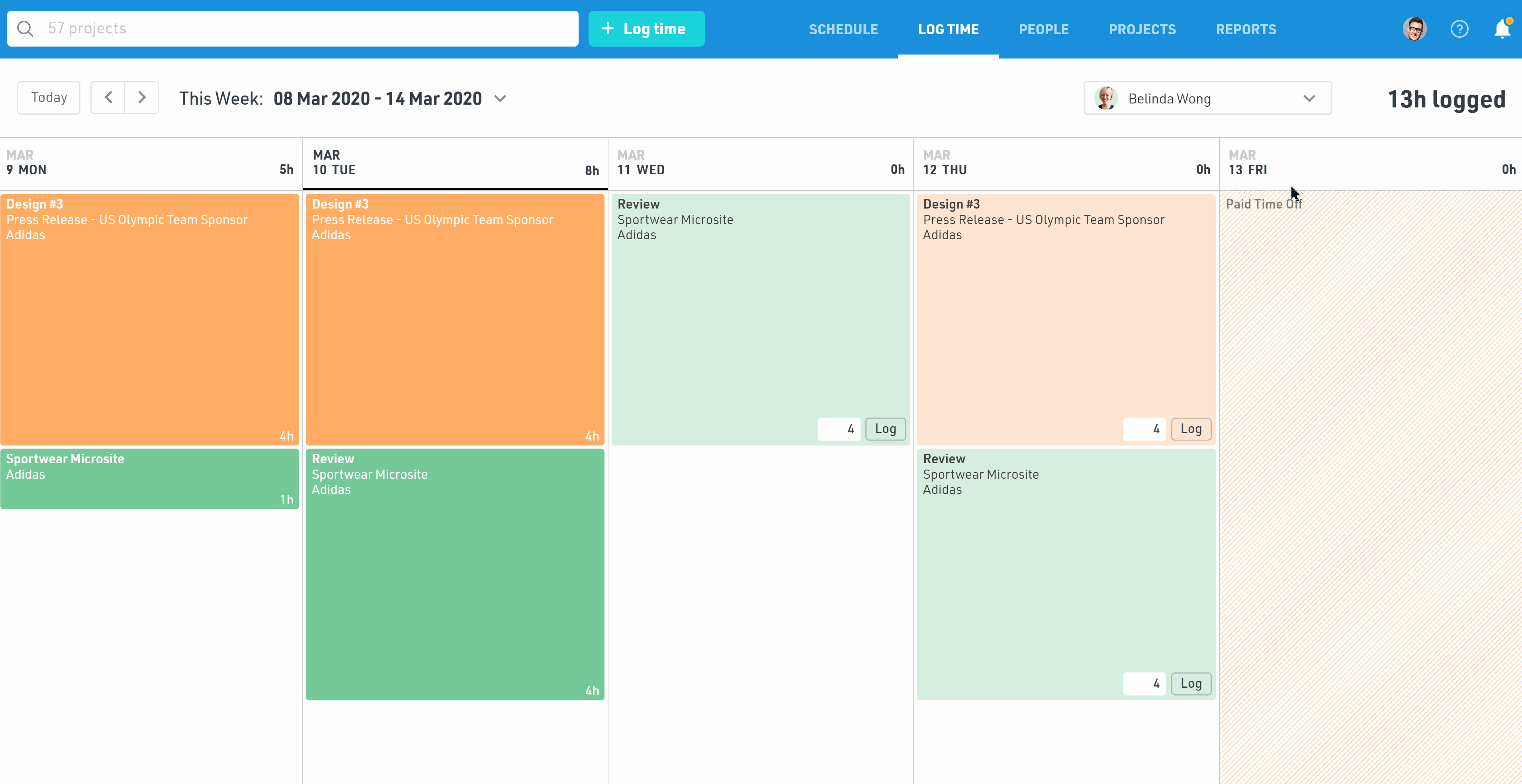 New reports to view and forecast your time
New reporting options help you delve deep into your project numbers and give you a true view of both the scheduled hours you've assigned your team and the actual time taken to complete tasks.
Compare your logged time with your scheduled hours to see how your current projects are progressing, or combine the two to see if your project is planned to run over or under budget.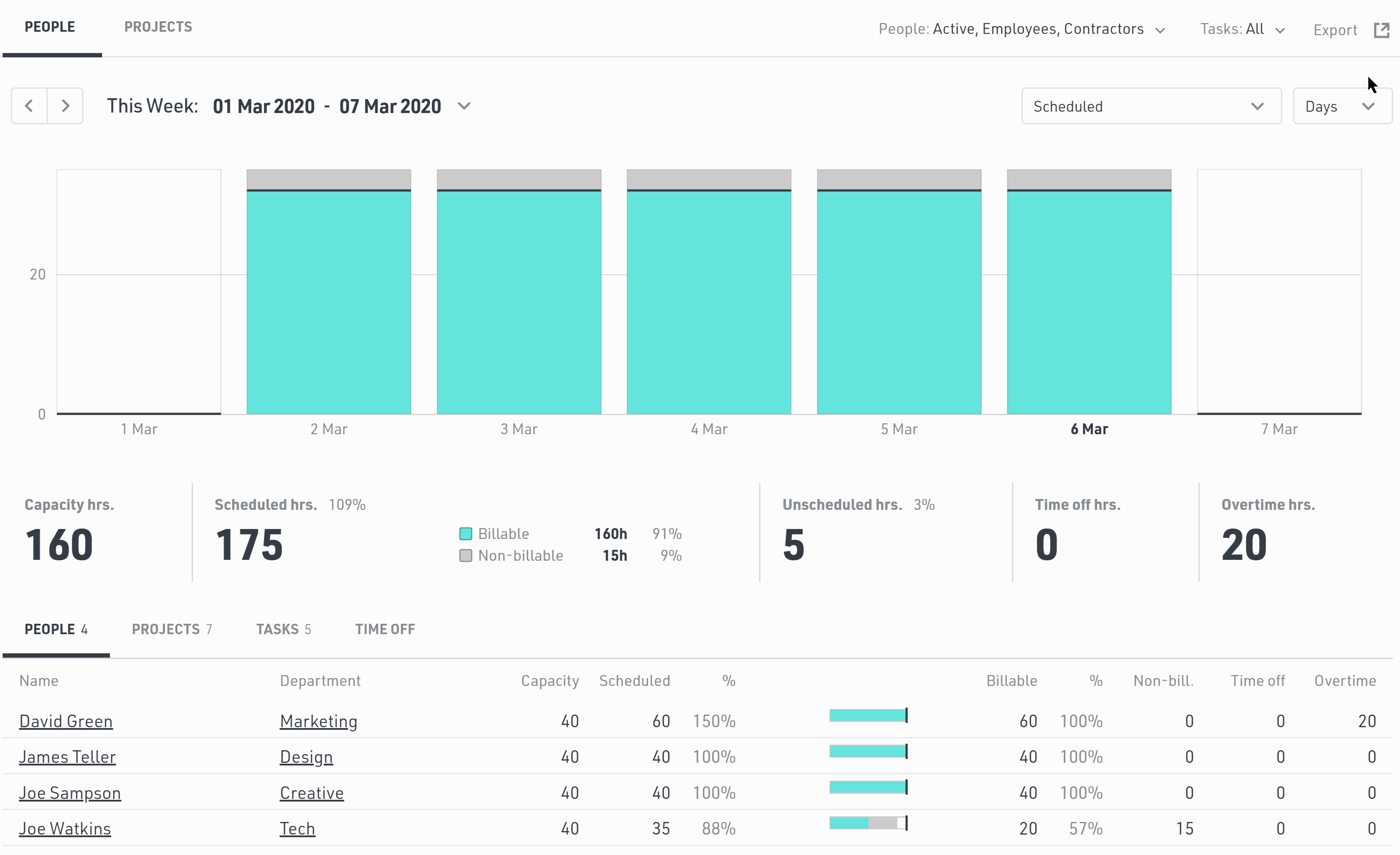 Email and Slack reminders
Send your team a helpful nudge to log their time each day or every week, depending on your preference. Account owners can manage reminder emails from the Team Settings page.

Individual team members can also connect to the Slack Notifications app to receive time tracking reminders directly in Slack.

Never forget to log your time again
Float for iOS and Android makes it easy to log your hours on the go and access your team's schedule from anywhere!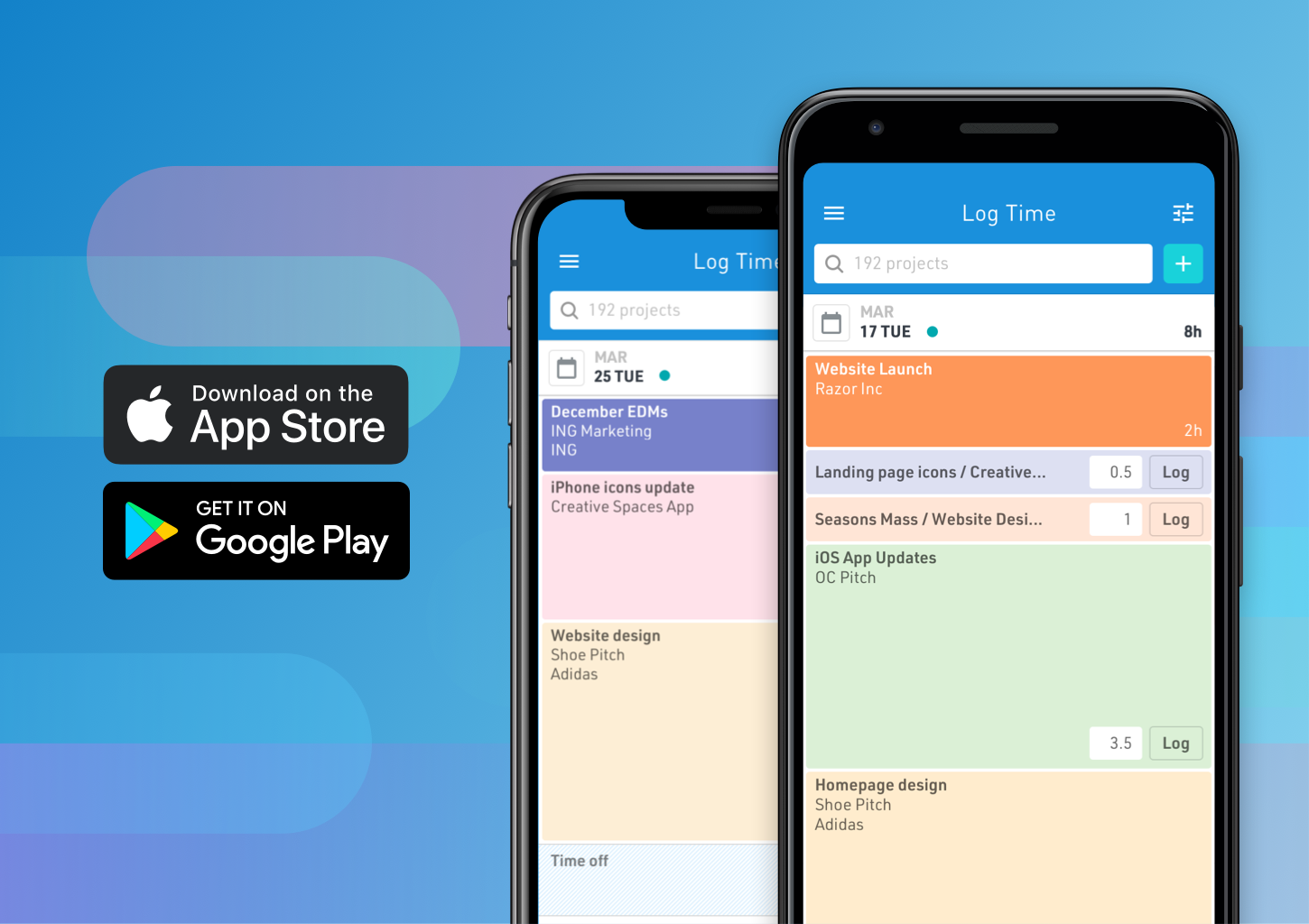 Resource planning and time tracking, together at last
Still not convinced time tracking is right for you? See how a real agency uses it to remove the guesswork from their projects.
Time tracking is free to try for 30 days. Sign up for a new account or turn it on from the Team Settings page today!
Questions or feedback about time tracking? Reach out here or check us out on Product Hunt.