How the Float Team Lives Our Best Work Life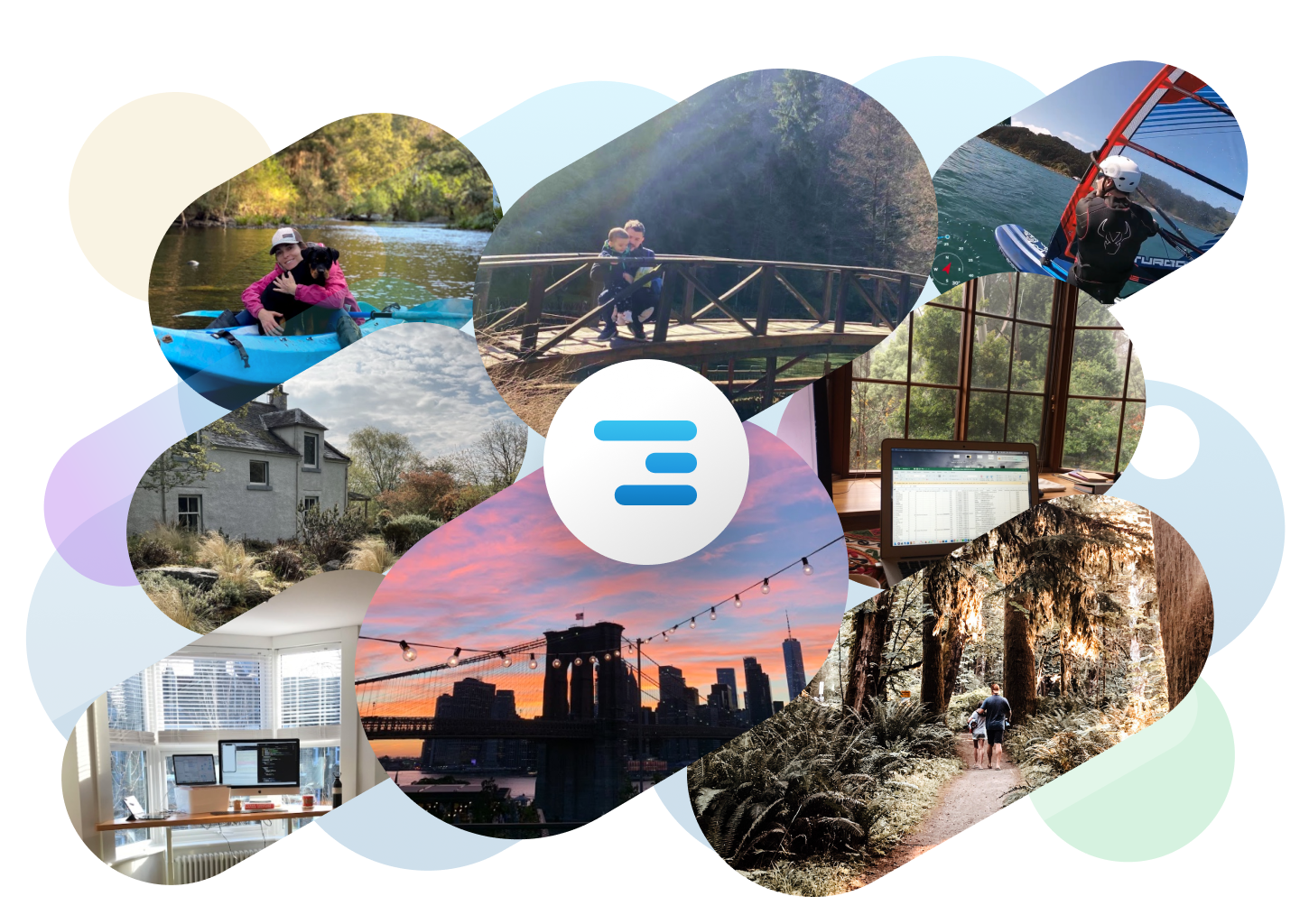 Now, more than ever, people are experiencing what remote work is. But did you know there are many different ways to work remotely, each with its own impact on a company's culture and people?
At Float, we've always been remote.
We're actually asynchronous remote, which means that our entire team—all 24 and growing—work whenever it's best for us based on our individual time zones. That comes as a shock to a lot of people and can make managers and founders nervous. We get a lot of questions around this: How do you know your team is working? How do you manage people? How do you move projects forward when everyone is in a different time zone? How do you hire people? How do you get away with not having so many meetings?
We still do all of those things—just a little differently than most. Here are three ways Float supports living our best work life.
Empowering the team to work productively
Productive hours are different for everyone, and there are many life variables that impact when and how you work. Flexible work hours (with a few hours that overlap with colleagues on functional teams) allow Float team members to set up their day in a way that works best for them. Even among ourselves, 52% of the team prefers mornings while 48% prefer evenings and nights.
For me, that means getting up early, getting a workout in, and putting in a few hours of deep work before my kids wake up and I need to prep breakfast and do school drop-offs. I spend a few more hours working mid-day, interviewing people from all over the world (and meeting some incredible humans with diverse backgrounds) before picking up my kids and running them to their other activities. In the late afternoons, I wrap up and prep for the next day.
Working this way allows me to be there for my kids before and after school and lets me run errands during the day, leaving more time on the weekends for my family.
Here's how some other members of the Float team describe their preferred work days:
"Ideally, I like to get in some exercise, have a coffee, and be online before 8 a.m. If I can start my day this way, I generally find I'm most productive up until about 12:30 p.m. Depending on how I'm feeling, I like to take a 1.5 hour lunch break, which levels out when I've started my day earlier, or if I work through a bit later. I put a throw over my monitor now to signal signing off for the day, which has been an important way for me to set some boundaries since I started WFH more due to COVID."
"I get up at 6:30 a.m., am at the gym by 7, have Mara to childcare by 8:15, and start working by 8:30. Deep work until lunch, and then admin/light work post-lunch. I end the day with catch-up and planning for an hour post-dinner."
"I start my day by around 9:30 a.m., take a small break for lunch in the afternoon, and finish by the evening. I sometimes also have a short work period after 9 p.m. (post-dinner), if I have some work to finish up or if I took an unexpected break in the afternoon. This gives me flexibility."
A big reason why we can offer more flexibility at Float is that we work hard to limit our meetings, communicate asynchronously, and continuously look for ways to make our processes more efficient.
Supporting team members with company benefits  
Regardless of location, all team members at Float have access to benefits that support their work and mental health. A home office allowance allows team members to set up their workspace however they like, while a co-working expense benefit helps those who feel more productive working outside of their homes. From PTO that provides team members with real offline downtime to fitness expense budgets that support surf lessons or a Peloton app subscription, each person gets to decide what works best for them.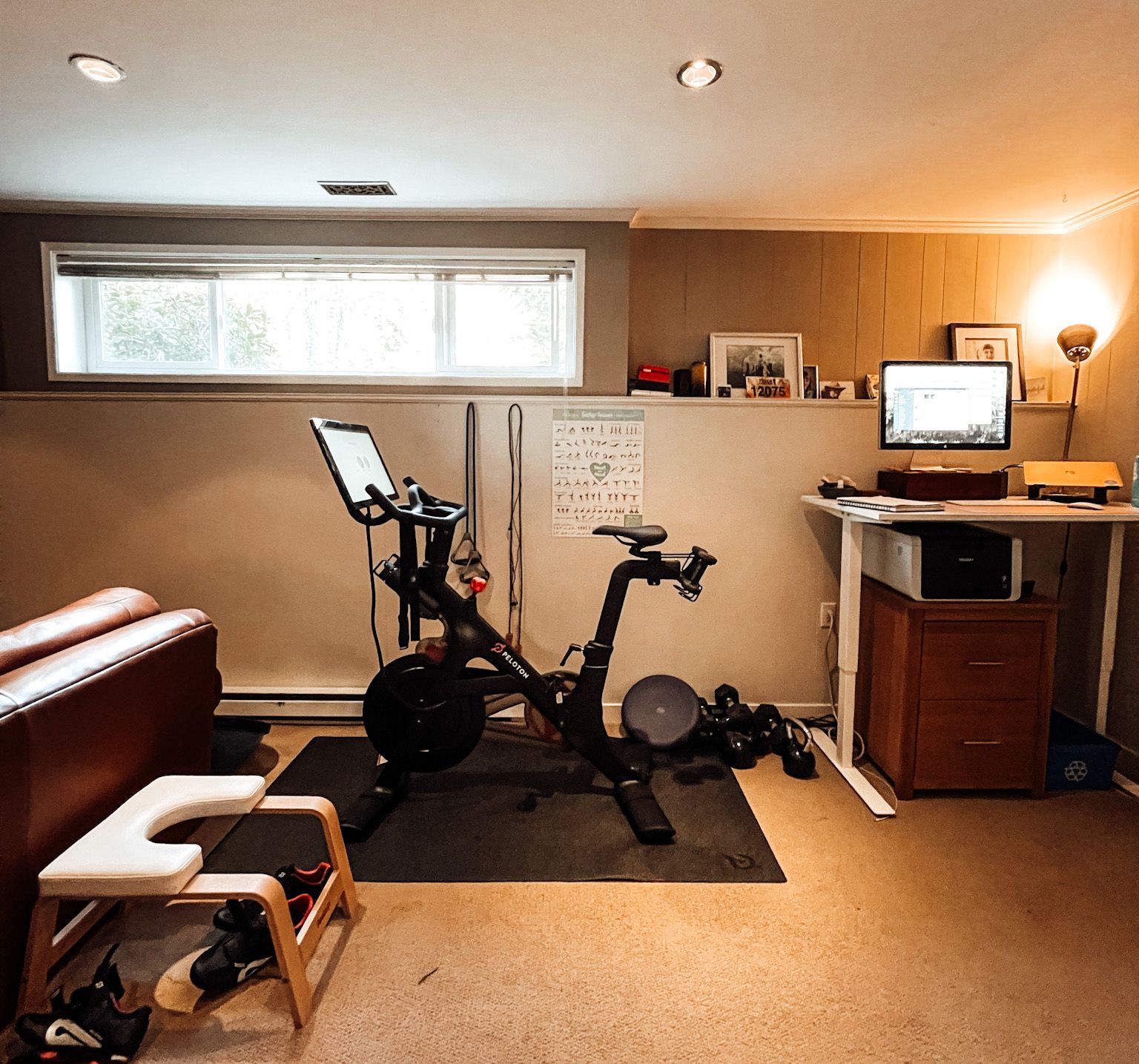 Continuous improvement in operations and sustainable growth
Float is fully bootstrapped and is growing sustainability (which is kind of like being a fish swimming upstream when the industry is filled with venture-backed, hockey-stick growth projections). Not that hockey-stick growth is a bad approach, it's just not Float's approach. Our hiring plan this year will increase our team size by about 30%, which means we can take the time needed to ensure a cultural fit and set our new employees up for success with transparent deliverables, open communication, regular quarterly check-ins, and annual performance reviews.
Over the last six months, as we welcomed seven new team members, we've worked to streamline our onboarding process with each round of feedback. We've implemented a new quarterly review process to better support a scaling team, and we're actively looking for a Director of Engineering to support our engineering goals.
What we value most at Float is great work and a great life.
We're able to achieve both by recognizing that the best work-life balance looks different for everyone. When you step away from the traditional working model like we have, you end up with a model that benefits our productivity and enriches our lives. That's the Float culture in a nutshell—great people building great things and living our best work lives all over the world.
---
Did you know that Float is hiring? If you are interested in joining our remote team, please apply for one of our open roles.

---
Get exclusive monthly updates on the best tools and productivity tips for asynchronous remote work
Join 100,000+ readers globally