Slack Notifications App: Get Your Schedule Delivered to Slack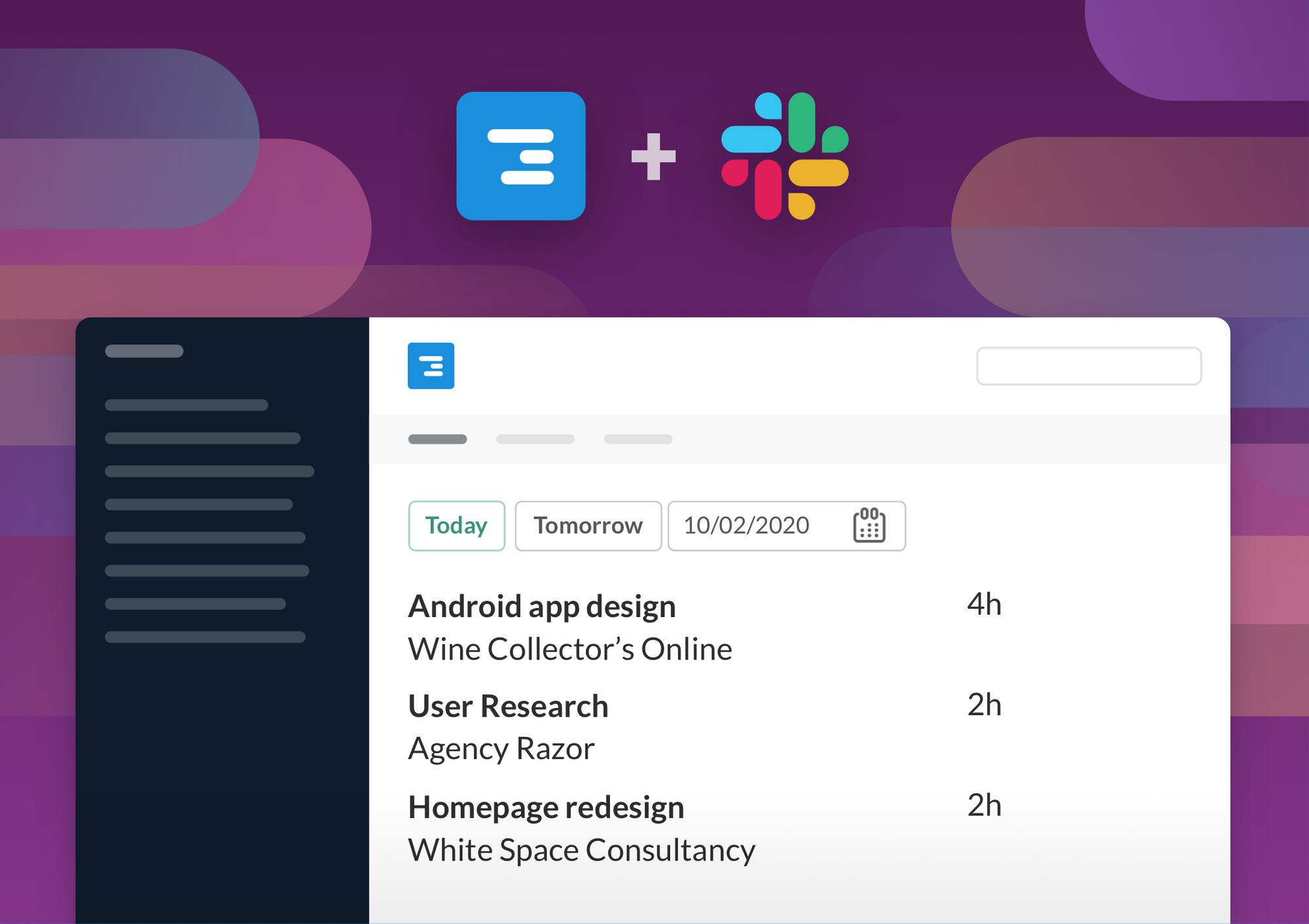 We've launched a new Slack integration that sends your team personalized schedule updates and notifications directly to Slack whenever activity occurs in Float.
Sync new tasks and track updates across both platforms as soon as they happen, and never miss an assignment or deadline again!
How it Works
Team members can connect their account to Slack from the Notifications tab within Float. Simply authenticate your credentials and authorize the connection and you're all set.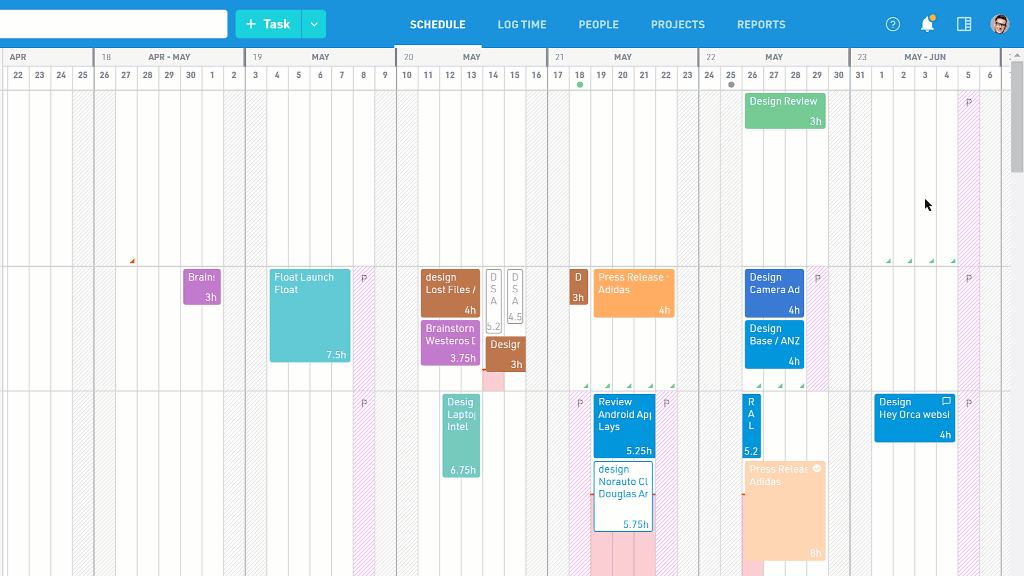 The Home tab shows you a live view of your schedule for the day. Whenever a change is made in Float, it's instantly synced to Slack. You can view your schedule for today, tomorrow, or enter any date in the future.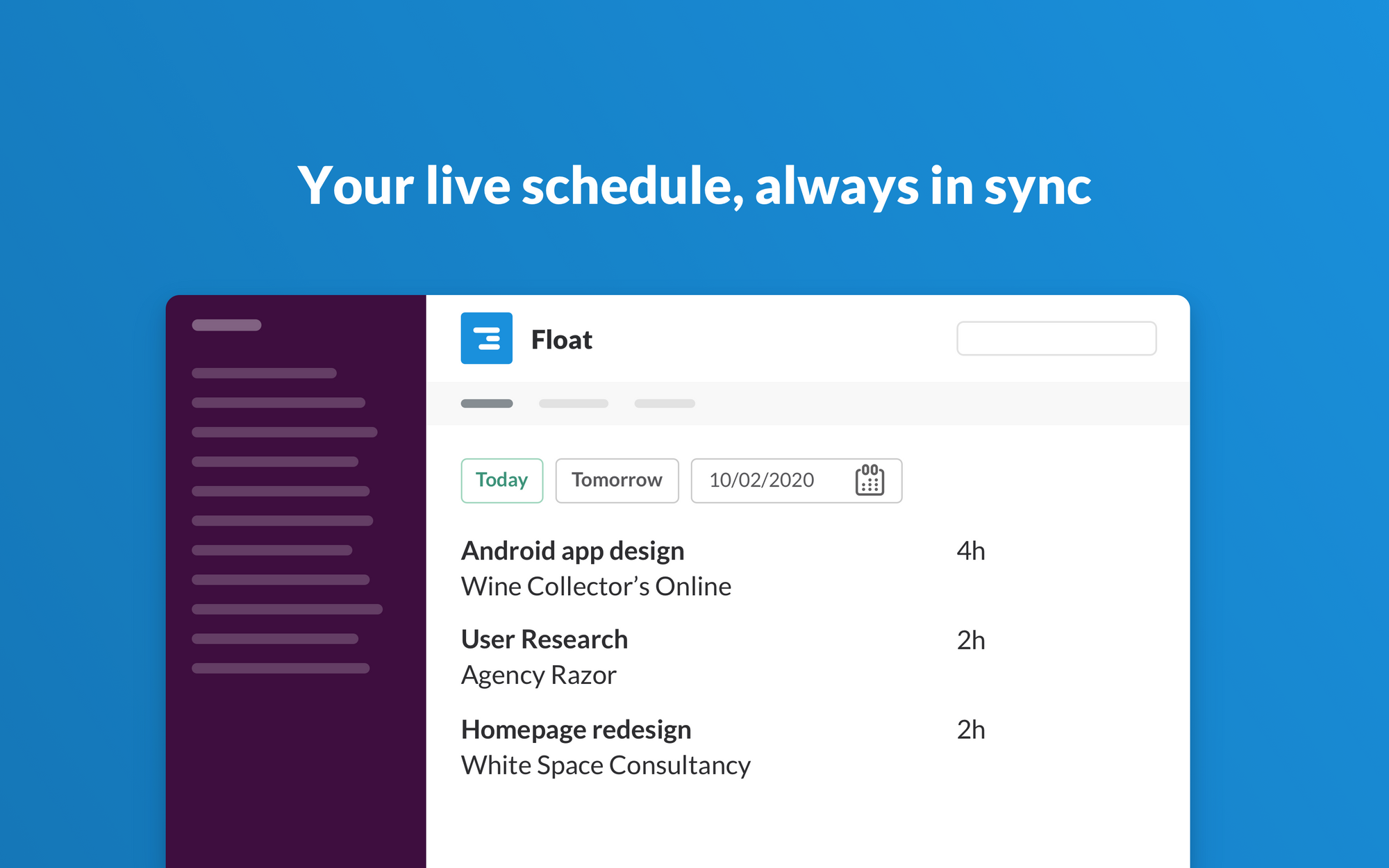 The Messages tab is where all of your schedule changes and notifications live. See a history of who changed what, and receive alerts whenever a new task is added to your schedule or an existing task is updated.
Notifications are sent to Slack every 15 minutes for any updates you haven't already seen in Float.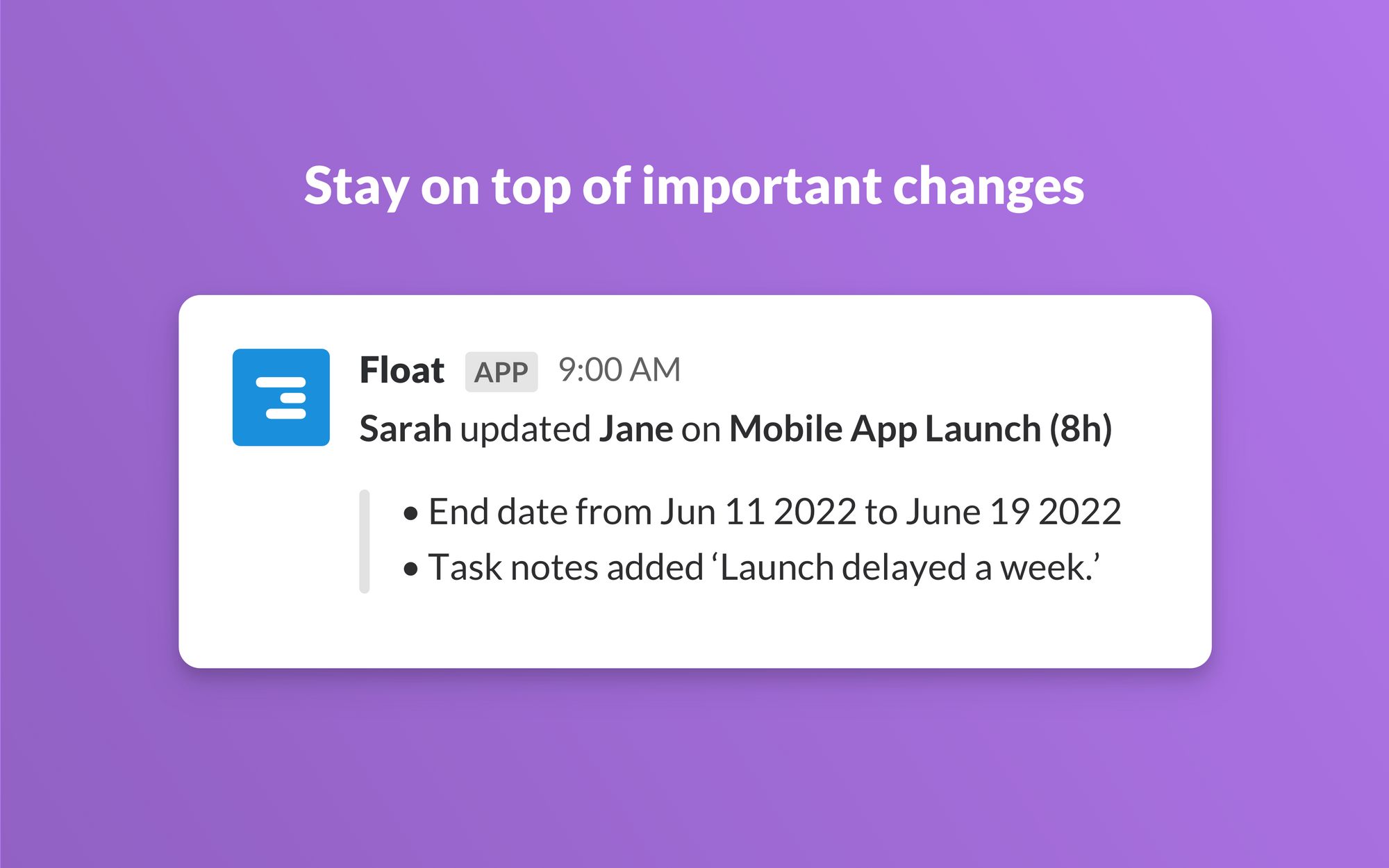 If your team is using time tracking in Float, you can also receive a helpful nudge to log your time for the week directly within Slack (your project manager will be thrilled—trust us!).
Turn your schedule and time time tracking reminders on or off from the Settings page in Slack, and also set the time that they arrive.
Our new Slack integration makes it easy to stay in the loop and on top of your schedule even when you're not logged into Float. Connect your account today!
---
Questions or feedback about our new Slack integration? Reach out to us.