Schedule Projects and Manage Logged Time With Float + QuickBooks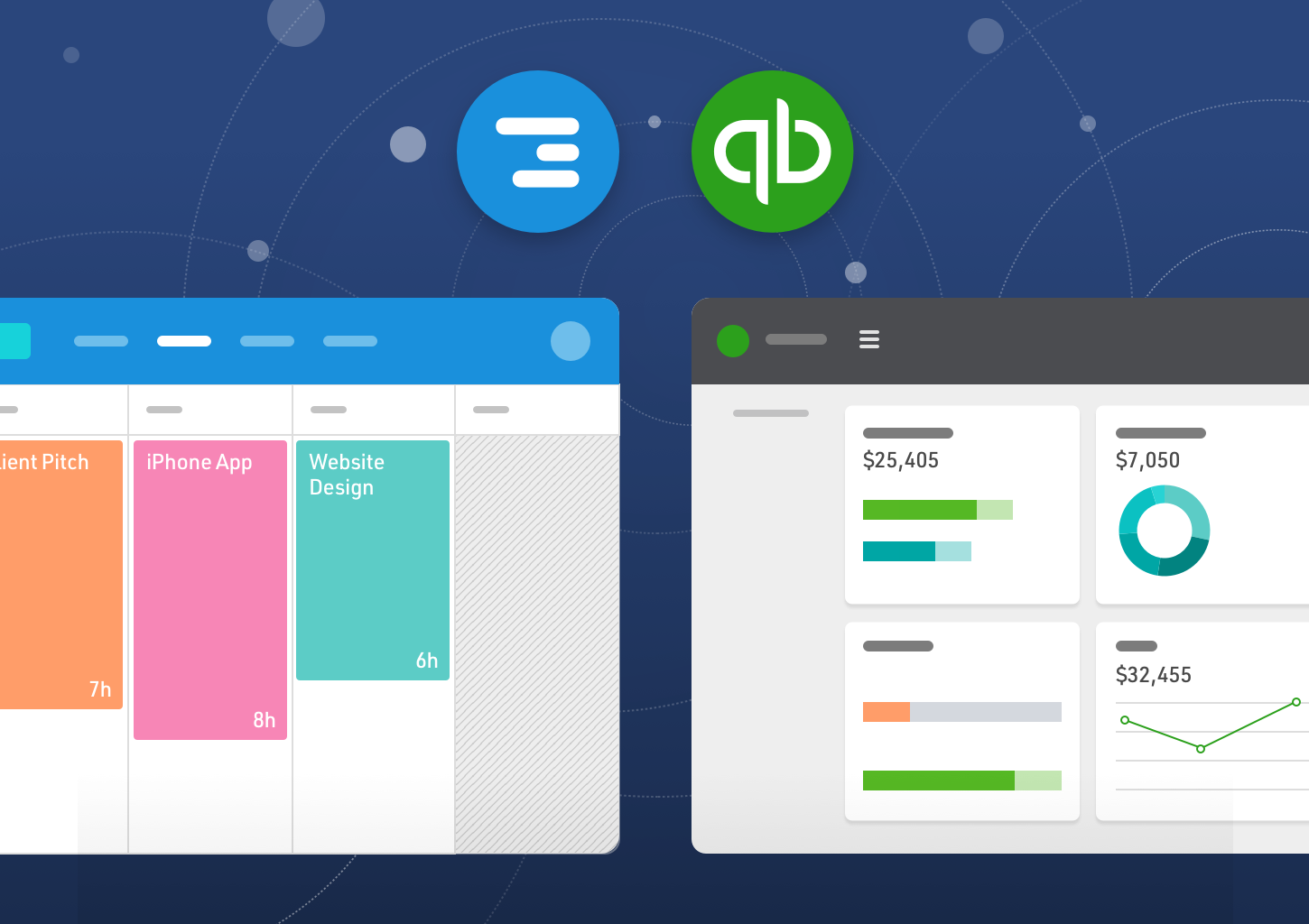 If you're using QuickBooks Online to track projects and invoice clients and Float to schedule your team, our new integration can help you simplify your workflow and manage your projects more efficiently.
Your QuickBooks employees, customers, and projects are all imported into Float for easy scheduling, and any hours your team logs using Float time tracking are sent back to QuickBooks for more effective invoice management.
Connect QuickBooks To Float
The Float account owner can connect QuickBooks from the integrations tab within the team settings.
Import all of your existing employees and projects, or select just the ones you want to schedule in Float.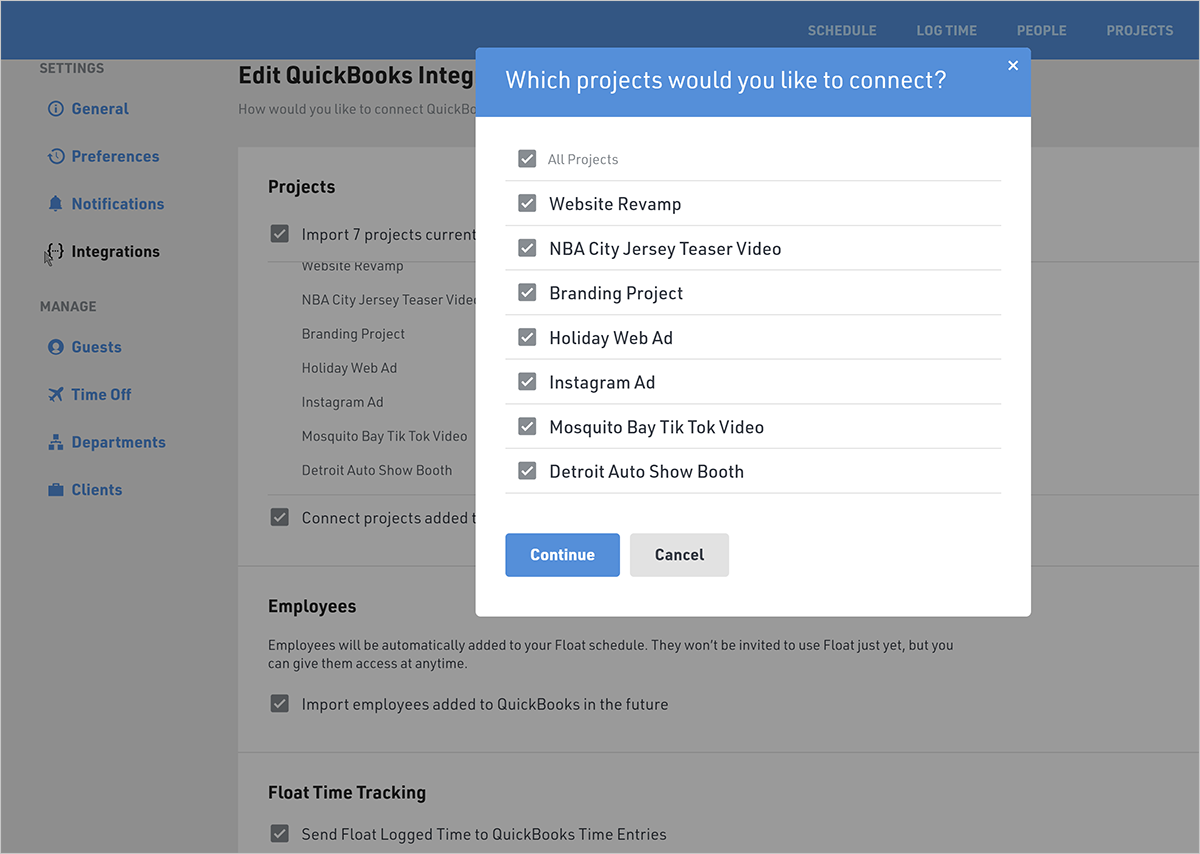 Assign Your QuickBooks Projects in Float
Once your employees and projects are synced from QuickBooks, you can start assigning them tasks on the schedule.

Your QuickBooks people and projects are easy to identify in Float by the synced icon located next to their name.

Log Hours in Float & Send Back To QuickBooks
Float time tracking works with the QuickBooks integration as well. Whenever a synced team member logs hours in Float, that time is immediately sent back to QuickBooks, where it can be used to process payroll or keep project budgets on track.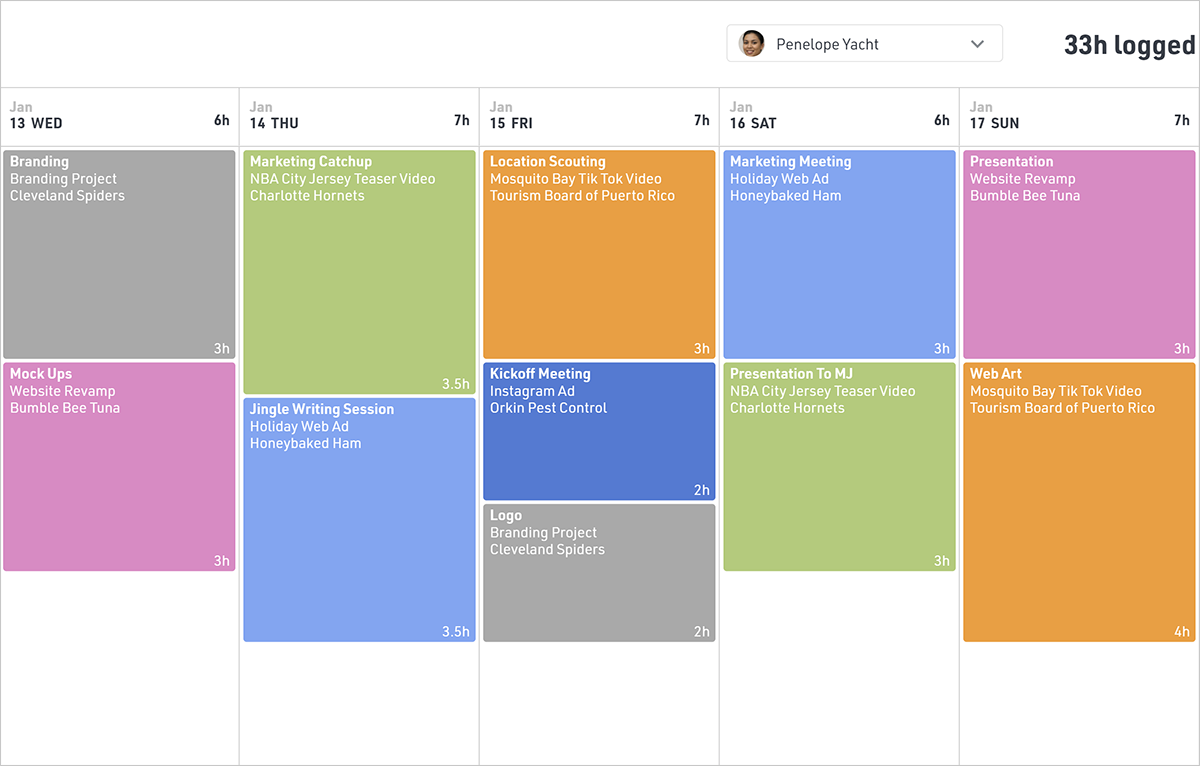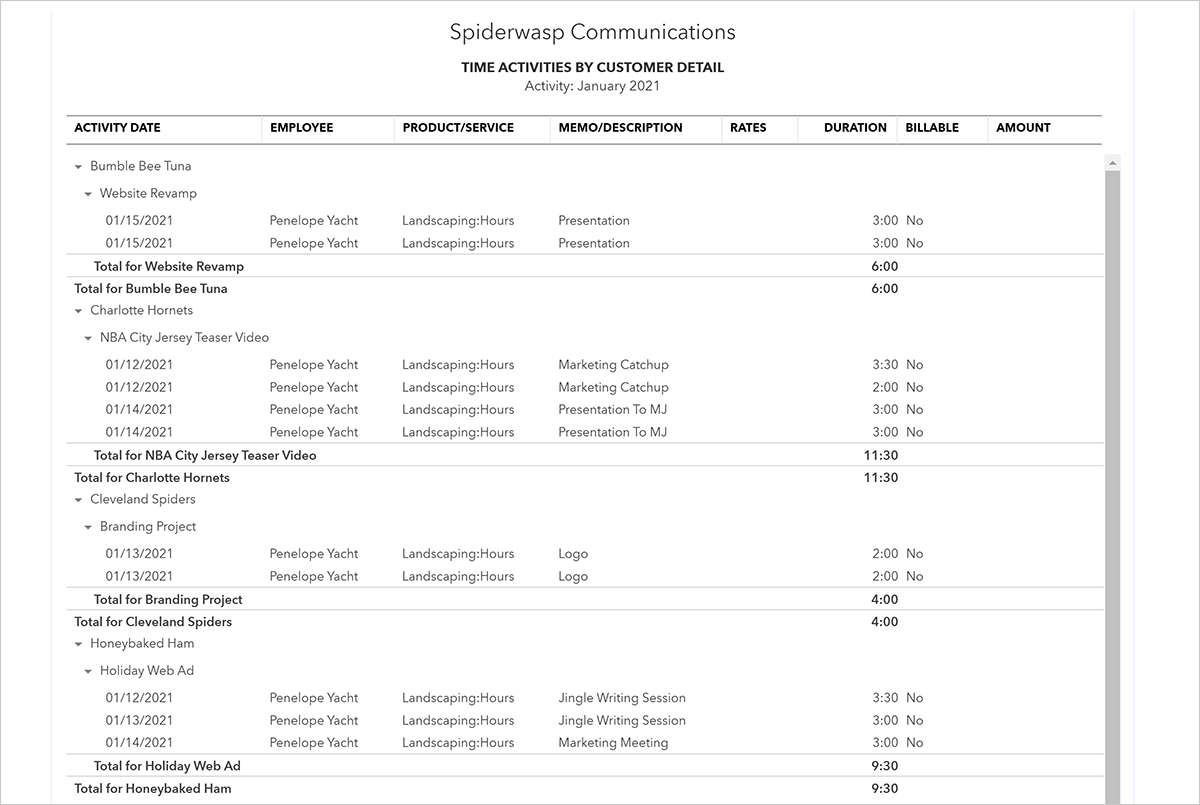 ---
For more info on how the QuickBooks integration works, take a look at this help article. Questions or feedback? Reach out to us.
Try Float free for 30 days and start syncing with QuickBooks today!
---
Check out some of the other productivity tools that integrate with Float: