Meet Our Redesigned People + Project Pages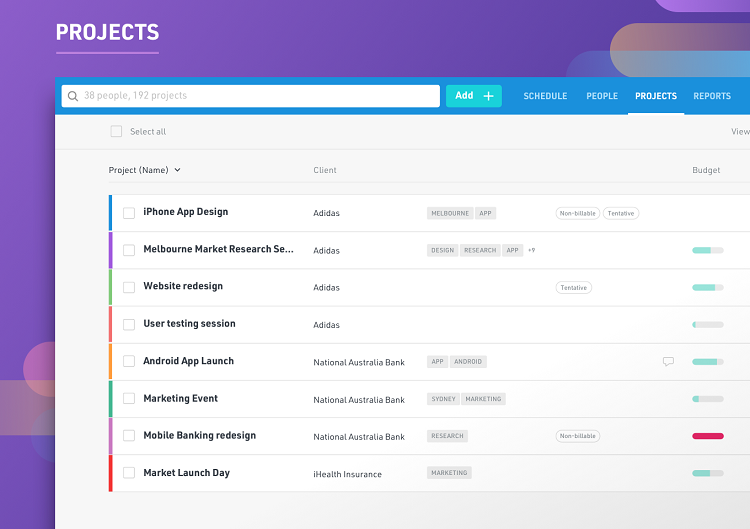 This month we're unveiling brand new People and Project pages that make it easier to view and manage your team's work and give you even greater control over your schedule.
We've ditched the horizontal cards that comprised the old pages in favor of vertical rows that are more interactive, easier to navigate, and just plain better looking. These are the bigger, badder, smarter People and Project pages you never knew you needed, but now won't want to live without!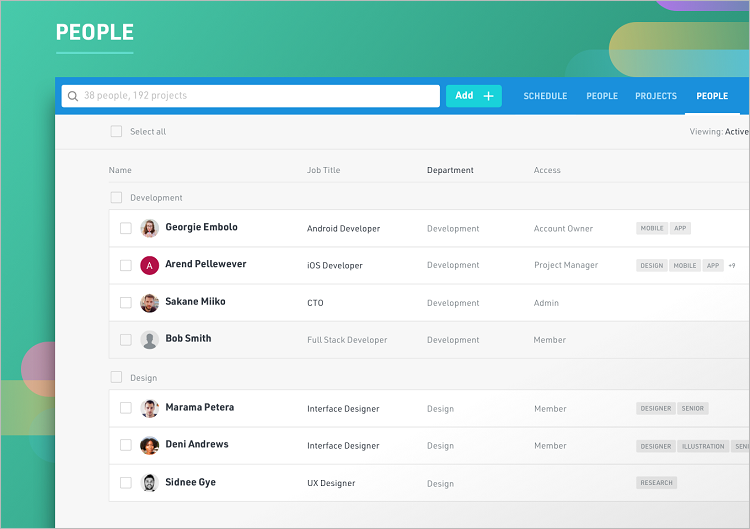 Powerful new bulk action controls allow you to add a tag to all of your designers at once, archive a specific client's projects, or assign an entire department to a new project in a few simple clicks.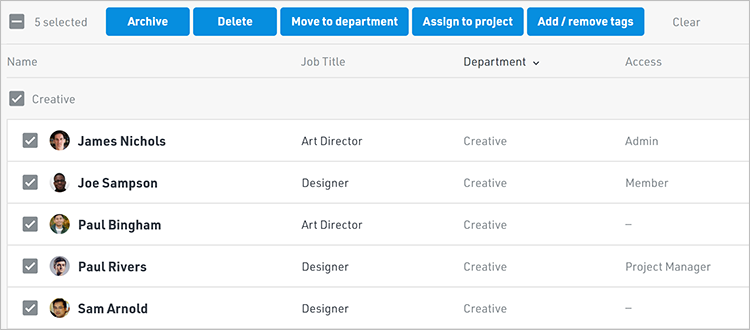 You can sort projects by their start/end dates and quickly locate and archive projects that ended more than 30 days ago to ensure your account remains up to date and free of clutter.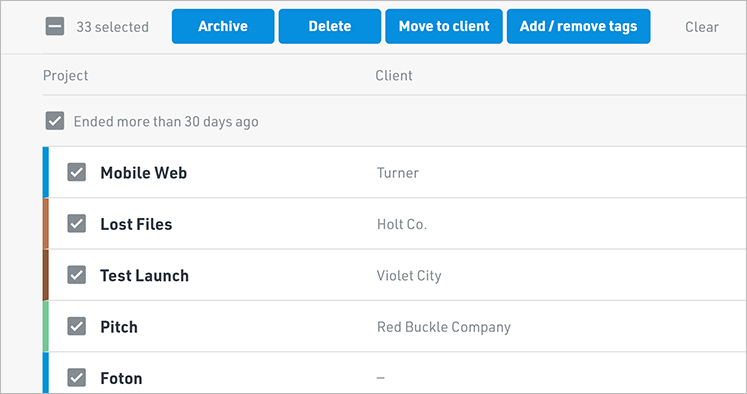 Hovering over a a project and selecting the Schedule or Reports icons that appear will take you to a filtered view of that page.

Hover over a note to view its contents or the project budget icon to quickly check on how a project is coming along.

Any job title, department, account access, client, project status, start/end date, PM, or tag can now be clicked on to instantly filter the page by that criteria or to perform bulk actions.
Global Navigation
We've also overhauled the global navigation menu at the top of Float to make it easier to add people, projects, and tasks from any page or to change your schedule display to fit your preferred view.  
You can make changes to your profile and view your available account integrations from the My profile settings, check out the latest product updates, or review the activity feed by clicking the ⚡ icon.
Have questions or feedback about our new look? Reach out to us here.