Connect Your Favorite Apps With Zapier to Automate Your Workflow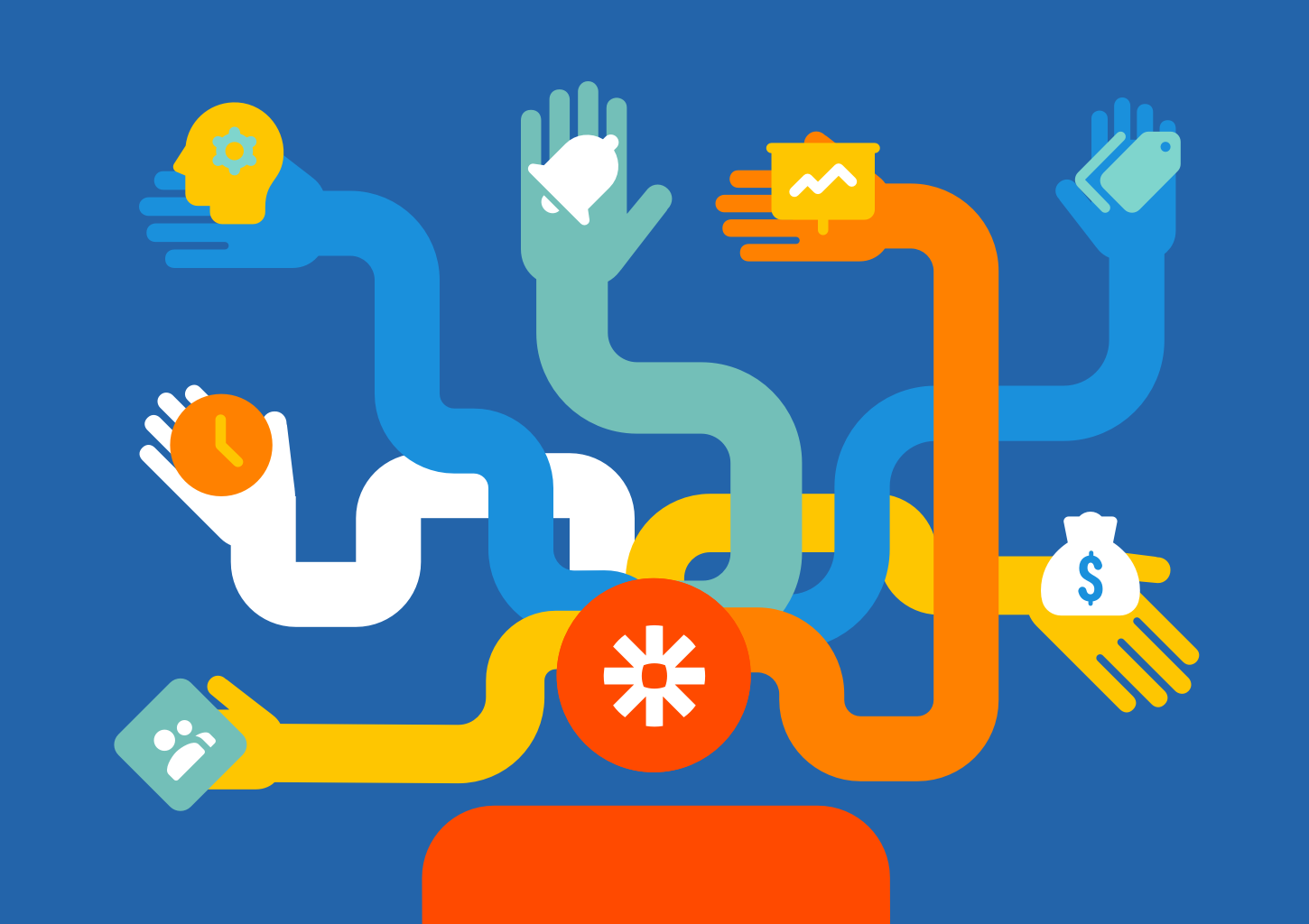 The list of direct integrations available in Float is growing, but if your favorite tool isn't among them yet, there's a great chance you can connect to it using the Zapier integration.
Zapier is a platform that helps automate workflows between apps so you can spend less time switching between browser tabs, and more time getting things done!
We've upgraded the Zapier integration this month by introducing a new time tracking trigger, enabled update and search functionality within Zaps, and added the option to connect multiple Float accounts to Zapier at the same time.
Connect Float and Zapier
The Float account owner can get started by selecting view zaps from the integrations menu within your team settings or by searching for Float from your existing Zapier account.
You'll be taken directly to the Float integrations page in Zapier, where you can connect to more than 2,000 apps in just a few clicks!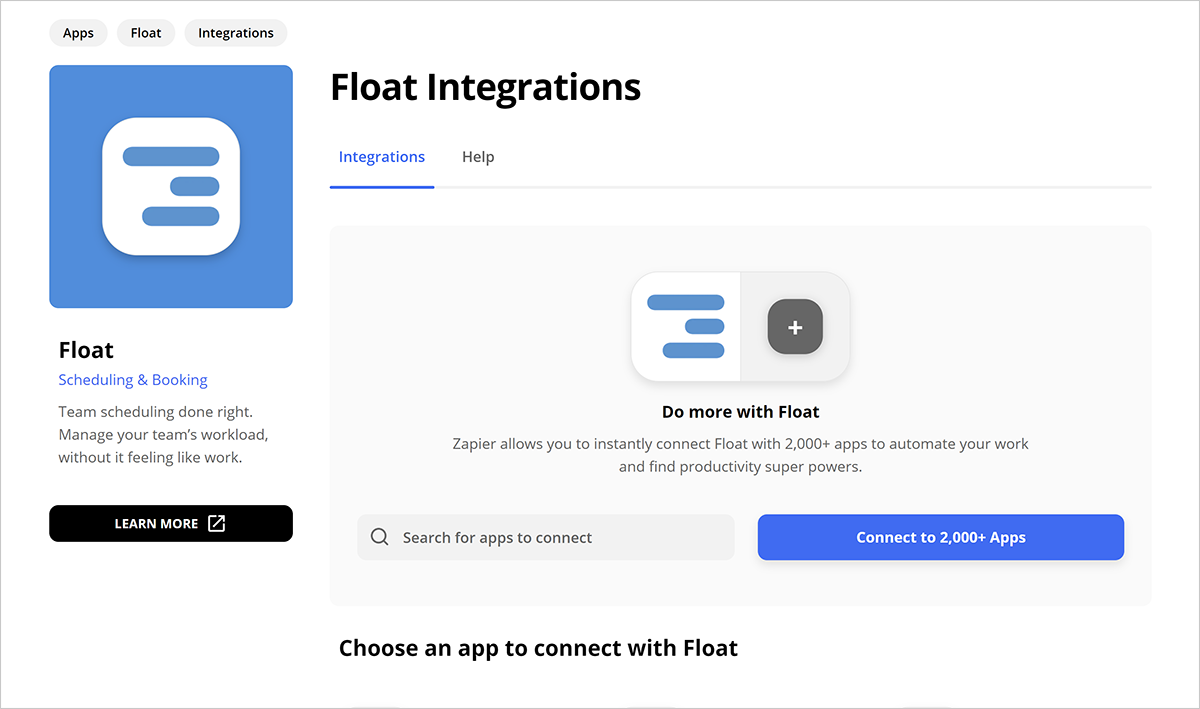 Create Your First Zap
You can add new people, projects, tasks, departments, time off, and logged time using Zapier, or create a Zap that updates a task or logged time.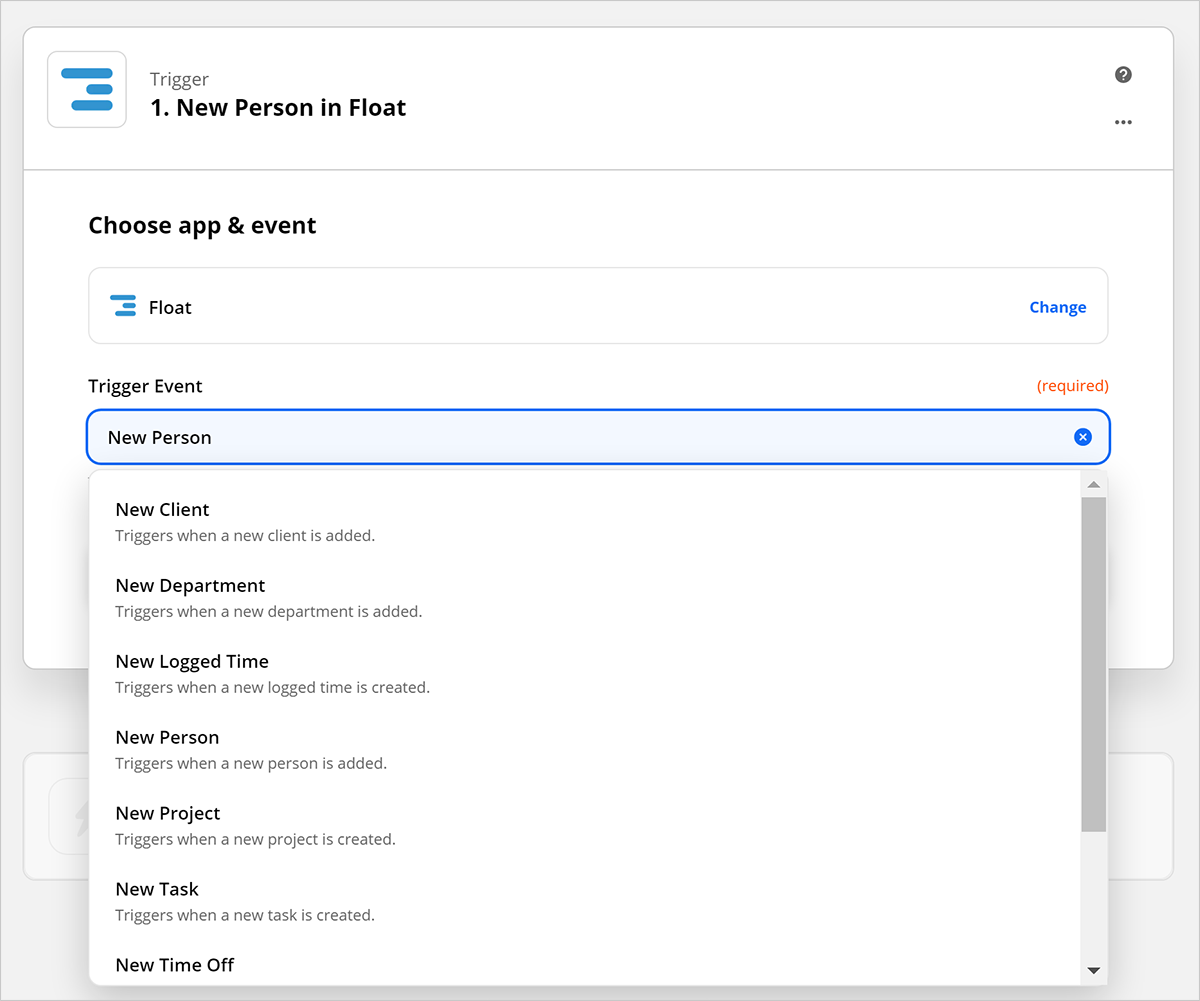 Once you've found the app you want to sync with Float, simply select the trigger ("when this happens…"), set an action step ("then do this…"), test that the trigger works, and turn on the Zap.
It's really that easy.
From then on, every time the trigger event occurs, the action steps you set will run automatically. For example, if you want to set up a Zap that creates a new project in Float every time a project is added in Basecamp, you can do so in a few simple steps.

Track Your Team's Time Across Apps
Teams using Float time tracking can now sync their logged time across applications using the new time tracking trigger in Zapier.
Just select the app you want to connect to and then choose what happens when your team members log or update their time in Float (e.g, a new time entry is created in the corresponding app).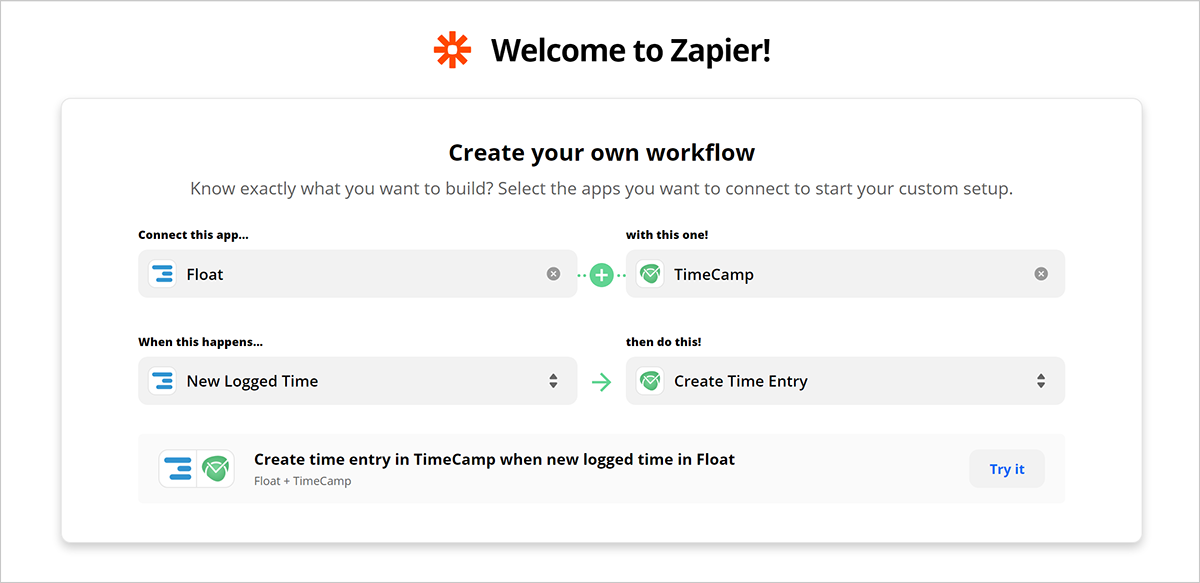 For more information on how Zapier works, check out the Zapier Help Center. You'll find step-by-step guides on creating and managing your Zaps and helpful videos on how to get the most out of Zapier.
---
Try Float free for 30 days and start creating Zaps today! Questions or feedback? Reach out to us.